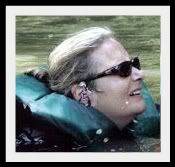 From the exec's desk

Dear RiverLovers,
I hope you celebrated Earth Day and had as much fun on the river as we did. In case you missed it, here is a
video of our fabulous Earth Day event
at our Sculpture Plaza in the RAD. Geared towards kids, we had a fabulous turnout and a good mix of educational and fun things to do.
We are in full swing with many events and projects planned, so make sure you check our
website calendar
regularly so you don't miss the fun.
This Friday night, May 6, we kick off our RiverMusic series with an
evening of world/funk/soul.
The schedule:
5:30:
Les Amis
(members of Toubab Krewe & Zansa)
6:45:
Major and The Monbacks
8:15:
The Greyhounds
Gates open at 5:00 and we'll have foodtrucks, local beer from NewBelgium and Oskar Blues and cider from Urban Orchard. Our concerts are solar powered and multimodal fun, so bring a blanket or some chairs and enjoy a night celebrating the French Broad River at RiverLink's RiverMusic. Read more below.
Our Voices of the River Music, Art & Poetry entries are still up at the Holly Library on the Asheville AB-Tech campus. The next generation of river stewards did another fabulous job of describing in art, poetry and music what they see, hear, think, feel, and smell when they are on the river.
If you missed it here are some photos
.
This has become an annual tradition and we invite you to enjoy the children's insights and to encourage your children and school to participate next year.
RiverLink's RiverCamp is an all-time favorite for summer day campers. There are just a few spots left and a few full scholarships. We explore the French Broad through rafting and tubing, identifying and removing exotic invasives, water quality testing and examining the bugs and other critters in our water that tell us so much about the quality of our water.
To see all the camp details click here
or read more below.
We just finished building our new river access on Amboy Road. Many thanks to the Pigeon River Fund for the funds to design and construct it. Also many thanks to the Tourism Development funds that will be used to complete the greenway link to the access and redesign the restrooms at Carrier Park on Amboy Road. RiverLink purchased the old speedway, now known as Carrier Park, in 1999 and the restrooms are really in need of an upgrade. Mathews Architects will be in charge of the redesign. S
ince the property is in the floodplain, i
t gets very tricky to upgrade the facilities without triggering full compliance with all the flood regulations.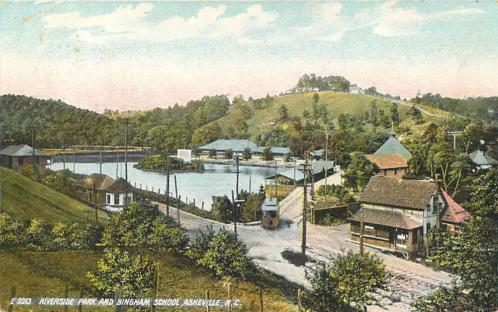 A circa 1910 postcard shows "Riverside Park and Bingham School"
In June we will celebrate the renaissance at Pearson Bridge and the north
end of the Wilma Dykeman RiverWay. From 1904 to 1916 this corner was home to the old Riverside Park (
many historical pics and postcards can be found here
) and featured a carousel, boathouse and movie screen that could only be seen if you were in a boat on the river. Trolleys ran from downtown to West Asheville and along Hominy Creek and back to Riverside Park, which was a very popular gathering place. In 2011 RiverLink acquired both sides of the bridge to secure this historic location and to promote more river friendly economic activity. During the 1950s and '60s this whole area became part of the city's landfill and the whole history and significance of this historic area was forgotten - buried, if you will, in the landfill.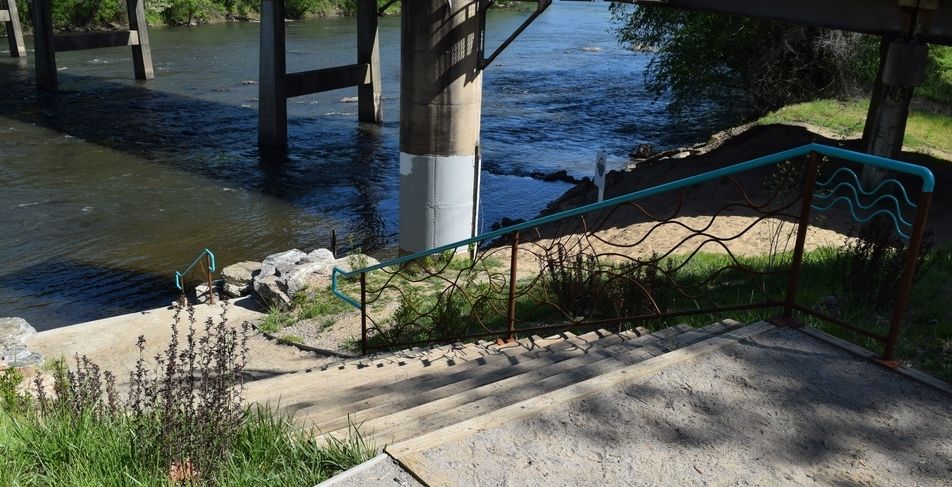 The new river access and fantastic handrail
I hope you will join us on June 22 at 4:30 p.m. when we celebrate the rebirth of Pearson Bridge and the installation of another river access point, this one with a beautifully designed handrail that brings art into the infrastructure as suggested by the
Wilma Dykeman RiverWay Plan
. Our thanks go out to our funders for the access, which include the Tourism Development funds we received, as well as Duke Energy Foundation and Pisgah Investments funds.
So many things to do on the river and I hope to see you there often!
Thanks for all you do,
Karen
The RiverMusic/RiverFest full lineup is out and it reeeeeeally kicks! Come to RiverMusic May 6
RiverLink's RiverMusic moves into its fifth big year in 2016 starting this Friday, May 6. As always, there will be live music from local and national acts, local beer and
| | |
| --- | --- |
| | |
| | The Greyhounds headline May 6 |
foodtrucks, free parking and admission, and the sun setting over the beautiful French Broad River. RiverMusic wouldn't happen without sponsors and volunteers, and this year's sponsors are
Prestige Subaru
, The Chaddick Foundation,
AC Hotels by Marriott
,
Allegra Printing
, and
Mountain Xpress
.
The May 6 RiverMusic offers three bands whose groove- heavy sounds range from the Afro-Caribbean world music of Asheville's Les Amis to the smoky soul, funk and blues of Austin's highly regarded Greyhounds. In between, Major and the Monbacks will kick up their retro, driving, rocking soul.

Volunteers are still needed!
Take a look at the signup
and get a beverage token, a tote bag and heaps of gratitude as you help RiverLink keep its momentum going!
The May 6 RiverMusic will take place at the RiverLink Sculpture and Performance Plaza, located at 144 Riverside Drive in the River Arts District (
map
). Gates will open at 5 p.m. and the good times roll until 10.
The stage for all of these events will be powered by Sundance Solar again. We'll also have the trolley service making a circuitous route between the concert venue and the Asheville Area Chamber of Commerce (
map
).
Attendees can also paddle up to the river access we have installed, and there are bike racks available onsite. If you must drive, parking is available on both sides of the event site. Please don't bring dogs, food or outside beverages into the venue.
Here's a look at the full RiverMusic/Fest schedule: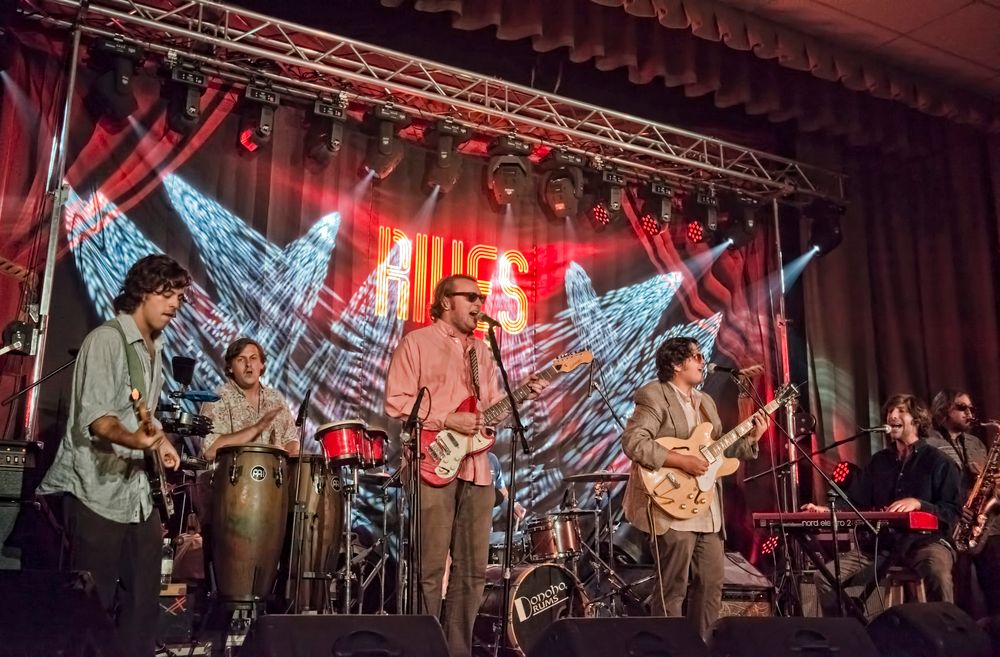 Major and the Monbacks -- May 6.
Please Help Us Reach Our Goal by Donating to Our Annual Fund Drive
For the past 30 years, RiverLink has been the only nonprofit in Western North Carolina dedicated to serving the French Broad River watershed as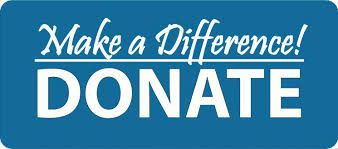 guardian, promoter and defender. A huge part of our success has been the support of the community during our annual fund drive. While RiverLink has and continues to have success, we feel it is important to review what has been done in the past and what needs to be done in the future and shape a strategy that will guide the work and governance of the organization for many years to come. Recently RiverLink hired a Development Director and formed a Development Committee to expand on fundraising to help navigate the future of the French Broad River watershed.
Our new Development Committee helps direct the fundraising efforts of RiverLink and is comprised of influential members of the community including retired CEO of Mission Hospital, Bob Burgin; Comptroller of AvL Technologies, Esther Cartwright; Chair of the Development Committee, Paul Dismukes; local author, Renee Kumor; retired music consultant for Time Life Music, Joe Sasfy; retired Executive Director for Land-of-Sky Regional Council, Bob Shepherd; Mayor of Woodfin, Jerry Vehaun; and Senior Trust Officer for Boys, Arnold Trust Company, David Whilden.
When asked why they felt it is important to volunteer for RiverLink's Development Committee members responded by saying:
"I find it really inspiring to help raise funds to keep our very talented, hard-working staff focused on doing great things for our River" - Joe Sasfy.
"I have seen the work RiverLink has done over the years and believe in what they are accomplishing - a near-miracle to say the least" - Jerry Vehaun.
"Because, with the level of attention being paid to the river, our work as a voice of the river is more relevant than ever to ensure the French Broad River and its entire watershed follow the Wilma Dykma RiverWay Plan as a place to live, work, play and learn" - Esther Cartwright.
Long-time supporter Bob Shepherd adds, "When I moved to Asheville in 1973 the River was dirty and misused. RiverLink is the only organization focused on restoring and revitalizing this key regional natural resource for public benefit. It works persistently toward this mission and deserves local and regional support to maintain its effectiveness."
"It is a privilege to be a part of an organization whose goal it is to promote the environmental and economic vitality of the French Broad River and its watershed as a place to live, learn, work and play," says David Whilden. "Our community is on the cusp of an incredible renaissance along our River and in particular, the River Arts District. RiverLink has been and will continue to be a vital part of this effort. It is a privilege to be involved with such a forward thinking organization."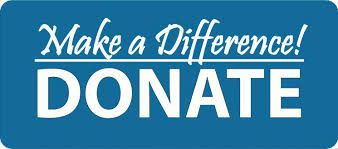 Our 2015/2016 annual fundraising goal is $250,000 and your donation can make a big difference! Donations to RiverLink's Annual Fund provide free environmental education lessons to 5,000 K-12 students each year for the next generation of river stewards, provide six free live concerts by the French Broad River in the RAD, provide the support needed for numerous water quality projects throughout the watershed and help RiverLink continue work on the Wilma Dykeman RiverWay.
Education Notes from Laura

French Broad River Camp
RiverLink's French Broad River Camp is just around the corner! Get the next generation of watershed stewards active and engaged this summer with a week of outdoor fun!
Our camp mission is "to educate and empower the next generation of watershed stewards" by actively getting the campers involved by exploring the French Broad Watershed through environmental education, river recreation and service learning.
Our camper experiences and activities include: tubing and whitewater rafting down the French Broad River, searching for aquatic macroinvertebrates, hiking to a waterfall, a river cleanup and much more!
Salon Series: Youth Education May 27th 4-6pm
As we continue our 30 Year Celebration of RiverLink, our next Salon Series
spotlight will be on our Watershed Youth Education Programming! Come hear from our current Education Coordinator, Laura Evans, along with special guest Kathryn Blau. Kathryn began our Education Program after first serving as our AmeriCorps Assistant Volunteer Coordinator in 2008. Information will include the education program history, mission and current initiatives. Come see how we are empowering and educating the next generation of watershed stewards!
The event is free but registration is a must.
Wilma Dykeman Birthday celebration scheduled
Join RiverLink,
The Wilma Dykeman Legacy
and the City of Asheville as they celebrate Wilma Dykeman's birthday on Friday, May 20, from 4 p.m. - 6 p.m. at Jean Webb Park (
map
) in the River Arts District. There will be performances and speeches by DeWayne Barton, Lauren Fortuna, and The Faerie Kin.
See the official party invitation here
.
| | |
| --- | --- |
| | |
| | Wilma Dykeman sitting on the Clifton Heights balcony, early 1960s. |

Wilma Dykeman warned us all of pollution in the French Broad River in her 1955 book "The French Broad." It was a clarion call to respect our natural world, and the first case ever made that clean water is good for the economy. Wilma also pioneered in the areas of civil rights, women's rights (including birth control), Appalachian Studies, and GMO's.

She was born on May 20, 1920 just north of Asheville at the head of Beaverdam valley. She died in 2006 at the Keever Solace Center off Sweeten Creek Road. Between these Buncombe County bookends, she lived an extraordinary life filled with books and writing, learning and laughter, social debate and family nurture.

Hendersonville's Verve magazine was onto something when they listed Wilma Dykeman first among the "10 Most Fascinating Women in WNC History."

The participants will be serving cake and refreshments and offering a final report on RADTIP Public Art, implementation of The Wilma Dykeman Riverway Plan and River Trivia.
Come out for a rain garden revitalization project
Ten years ago, a rain garden and a wetland were constructed along Ross Creek in East Asheville to help filter storm water before it flows into the creek. The creek, known as one of Asheville's most impaired streams, flows past highly-congested Tunnel Road and gets piped and channelized before its confluence with the Swannanoa River.
RiverLink is currently working on revitalizing the rain garden in order to better filter polluted storm water before it enters Ross Creek and the Swannanoa River. Throughout much of the year, we have removed the abundant invasive species populations and are replacing them with native plants and pollinators.
We will be having a workday to complete the revitalization project this Wednesday, May 4 from 1-4 p.m. Thanks to a generous donation from
Asheville Mulch Yard
, we will be mulching our freshly planted plants as well as planting Blueberry, Chokeberry, and Virginia Sweetspire bushes.
Artists will benefit from our May 24 Tax Talk for Artists


Join us at the RiverLink office at 170 Lyman Street in the River Arts District (
map
) for a tax talk for artists on May 24 from 10 a.m. -- noon. Hannah Cole will answer questions such as: What can I deduct? Do I bring receipts to my accountant? Is my art a business or a hobby? What is a Schedule C? How do I deduct my home studio?
Hannah Cole is a tax expert who specializes in working with creative businesses and artists. As a long-time working artist, the financial challenges of freelancers and small creative businesses are both relevant and personal to Hannah. She will discuss the basic tax equation and tax issues specifically relevant to artists, followed by a question and answer period. River Arts District artist Joe Ransmeier will introduce Hannah.
Hannah Cole is the founder of
Sunlight Tax
.
July 15 Flood Symposium and July 16 Commemoration of the Great Flood at AB Tech


A century ago, Western North Carolina experienced possibly the worst natural disaster the region has ever seen. July 15, 1916 was a day of extraordinary rain; one location along the Blue Ridge Parkway received 22
| | |
| --- | --- |
| | |
| The Butler Bridge over the FBR flooded on July 16, 1916 | |
inches of rain in a 24-hour period. The mountains, historically a protector against weather extremes, prevented headwaters from spreading out to be absorbed into the high forests. A dozen regional rivers raged down their channels, over their banks, and ravaged downstream communities. The French Broad and the Swannanoa, swollen to unheard-of heights, devastated Hendersonville, Asheville, Biltmore, Marshall and many other communities lying in their watersheds.

What was the Great Flood of 1916 like, and what were its short-term and long-term impacts on Asheville and the surrounding area? What lessons in emergency management did we learn in the 100 years between 1916 and 2016? And are we prepared for the next floods that are sure to visit the French Broad River?

Please join us July 15th and 16th for a symposium at Ferguson Auditorium on the AB Tech campus as we explore answers to these questions. Several local organizations -- Buncombe County Emergency Management, the North Carolina Department of Natural and Cultural Resources, RiverLink, Duke Power, the Western North Carolina Historical Association, the United States Geological Survey and the Wilma Dykeman Legacy -- have come together to produce two days of innovative programming that promise to be both entertaining and informative. The 2-day symposium is free to the public, so mark your calendars!
Upcoming Events
Please note: When attending any of these events at the RiverLink office, please do not park at any of the studios on Riverside Drive. Thanks so much.
-----------------------------------
Friday, May 6, 5 -- 10 p.m. at the RiverLink Sculpture and Performance Plaza --
RiverMusic kicks off with Les Amis, Major and the Monbacks, and headliners The Greyhounds. Read more in this newsletter.
-----------------------------------
Wednesday, May 11,
10:00 a.m. & 5:30 p.m. at the RiverLink office -- Volunteer Information sessions.
The information session will detail all of RiverLink's volunteer opportunities in a 30 minute powerpoint presentation. Volunteers will also have a chance to fill out a volunteer questionnaire and find the opportunities that best fit their needs.
To attend
e
mail
-----------------------------------
Thursday, May 19, 11:45 -- 2 p.m., the Riverfront Bus Tour -
-----------------------------------
Tuesday, May 24, 10 -- noon at the RiverLink office -- Taxes for Artists with Hannah Cole, enrolled agent.
She will discuss the basic tax equation, and tax issues specifically relevant to artists, followed by a question and answer period. The event is free, b

u
t
please register.
-----------------------------------
Friday, May 27 at the RiverLink office (
map
)
--
Our 30 year celebration continues with a presentation
focusing on our Youth Education Program.
Registration is a MUST!

Garlic Mustard
Scientific Name: Alliaria petiolata
Growth Form: Biannual Forb
Reproduction:
Seed, Vegetative (root sprout)
Flowering Season:
Early Spring
Management Information
Garlic mustard is a quick colonizing, early flowering, biannaul forb that prefers moist habitats. A biannual habit means the plant does not produce flowers until its second year after which it dies. This strategy allows the plant to build enough energy the first year to be able to bloom early the second year and produce abundant seed. For these reasons, successful control of garlic mustard depends on eliminating seed production by treating it early in the season. In addition, the seed bank must be exhausted as seeds can remain viable for at least five years. For small populations, hand pull or mow (as low to the ground as possible) before plants have a chance to flower. If populations are too large to control in this manner, herbicide should be applied early spring when the plant is actively growing but before seeds are produced.
Treatments should continue each spring for at least five years. As long as no new seeds are allowed to produce, the population should significantly shrink each year.
Volunteer Spotlight: Wayne Stanko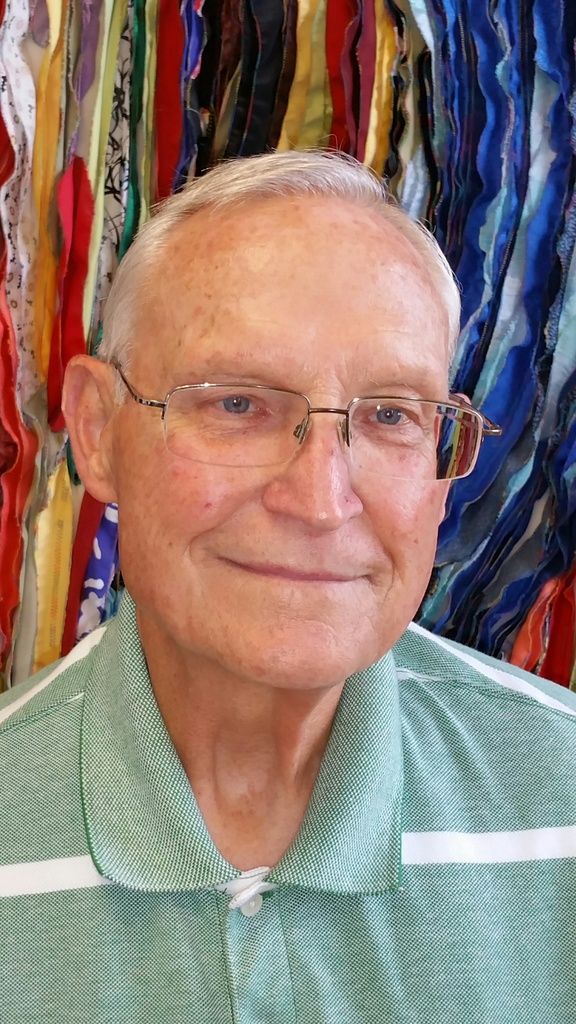 Wayne Stanko
Wayne's family has lived in Asheville for 40 years. He has been retired for 18 years after spending 25 years as a research engineer at American Enka/BASF in Candler. Wayne feels fortunate. Everyone is moving to Asheville to retire and he and wife were already here. Wayne was an avid runner and biker, but now that he has had an arthritic hip replaced, he is a walker and biker.
He and his wife had their first encounter with the French Broad River when they rafted from Walnut to Hot Springs in 1974. Their friends thought they were foolish to go on the river because of the poor reputation of the river's water quality. Over the past 30 years, Wayne says, RiverLink has been the major force behind the development and improvement of the riverfront, but they could not do it by themselves. RiverLink has only five full-time staff members and three AmeriCorps members. RiverLink depends on hundreds, if not thousands, of volunteers to bring their plans and dreams to fruition.
Wayne and his friends in the local Mensa group play a small part in maintaining the quality of the riverfront by picking up trash along Amboy Road and on the Amboy Road Greenway on a regular basis. The development of the French Broad River Park, Carrier Park, and the Hominy Creek Greenway has turned the river into a recreation magnet. The success of these efforts is easily seen by observing the busy parking lots along the river. If the community continues to support RiverLink's plans for the development of more greenways, the best is yet to come.
Smallmouth Bass Facts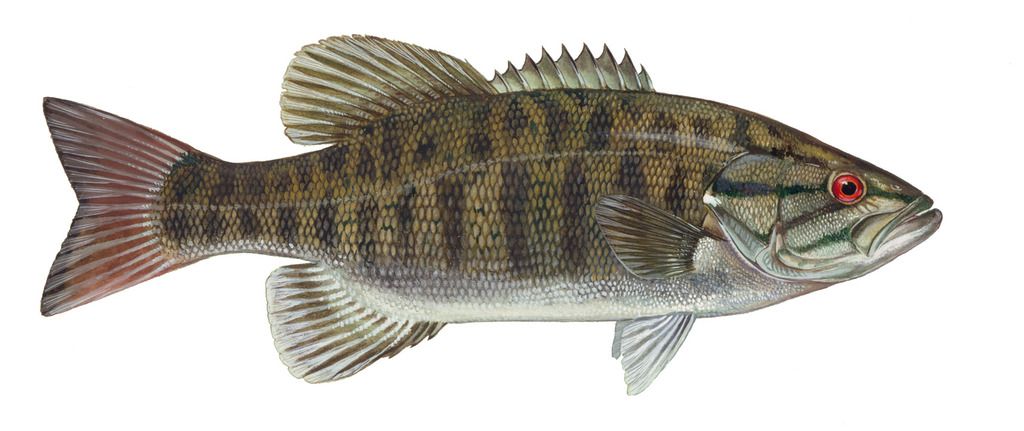 Headline

The French Broad River is a world-class smallmouth fishery. Learn more about these popular fish.
Extremely young largemouth bass under 2 inches are known as "fry" and feed primarily on microcrustaceans and insect larvae.

A bass' average lifespan is about 10-12 years.

Female smallmouth bass are usually larger than male smallmouth bass of the same age.

Bass reach maturity at the age of three or four.

The smallmouth bass has a number of aliases: smallie, red eye, green trout, brown bass, bronzeback, and bareback bass.

Smallmouth bass break the surface of the water and become airborne when hooked, often even performing flips, in an effort to break free.

The lines on the sides of a smallmouth bass fade with age.

Smallmouth bass do better in the wild than in captivity.

Smallmouth bass grow larger in lakes than in streams.

The world record bass was caught on July 9, 1955 and weighed 11 pounds 15 ounces and measured 27 inches in length.

Bass never stop growing; the larger the fish the older it usually is.

The natural predator list for a bass is larger bass, northern pike, and musky.

Smallmouth bass prefer to live in clear, calm water with rocky bottoms and places to hide. They will hide in deep water between rocks, among water vegetation, or under roots and limbs of sunken trees. They enjoy shady conditions with the water temperature between 66 and 72 degrees Fahrenheit. They can live in rivers, lakes, streams, or reservoirs.
Adult smallmouth bass are opportunist feeders, which means they feed on any prey that is available in their environment. Most of their diet consists of crayfish, but they also eat shad, minnows, and perch. Unlike largemouth bass, smallmouth bass generally find food below the surface of the water, and do not usually feed on things found on the surface.

Feeding habits depend on a variety of different factors such as weather, season, and time of day.

Early spring is the easiest time to hook a bass because they will start moving closer to the surface.

Although springtime will give you the most luck out on the water, bass can bite year-round.

Find the correct fishing reel that you feel most comfortable using. The spin cast reel is the easiest to use for a beginner.

The most common lures used for smallmouth bass fishing include plastic worms, jigs, crankbaits, spinnerbaits, grubs, and spoons.

Bass are opportunist foragers, so experiment with different types of bait and lures.

Although artificial lures are the most ordinarily used, good baits also include nightcrawlers, minnows, small shad or crayfish.

Smallmouth bass are known for being tough fighters when reeling them in. Never give up!

The majority of people think that smallmouth bass is better tasting than largemouth bass.

To correctly hold a bass, put its bottom lip between your thumb and bended pointer finger. Be sure to maintain a tight grip.
Other ways to stay in touch with RiverLink


These monthly newsletters are chock-full of good information about what RiverLink has done, is doing now, and will be doing in the future. There are other ways to connect to us and stay riverlinked, though.
Check them all out and let's stay in touch!