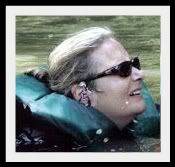 From the exec's desk
I hope this newsletter finds you refreshed and replenished from the holidays, and ready to start a New Year of progress and partnership in the French Broad River watershed.
We are thrilled to be kicking off the New Year with a new web site, interactive map and app. We plan to launch the website and interactive map end of the month, and the app by March. The map and the app are by definition on-going projects since the French Broad River watershed is so dynamic and the changes are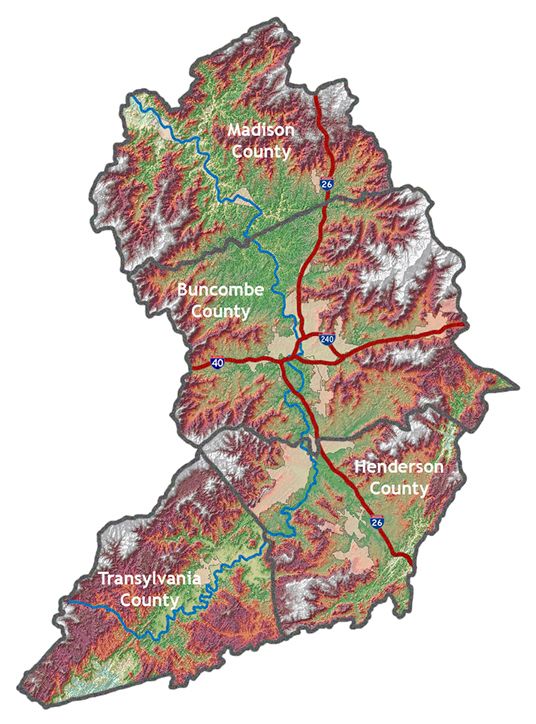 happening at such a rapid rate. We will be continually upgrading, adding and editing the map and the app. This is where you come in. If you live, work or play in Transylvania, Henderson, Buncombe or Madison Counties and own a business that is "unique" to the watershed and helps promote the Wilma
Dykeman RiverWay's economic development focus of arts & cultural offerings, health and wellness and/or recreation in all its aspects from manufacturing to retail - you will want to be on our map and app.
Click here to download form.
What we envision is using your computer to plan your overnight camping trip along the French Broad River at one of RiverLink's free, no-reservation overnight camp sites. The computer interactive map will have 18 data layers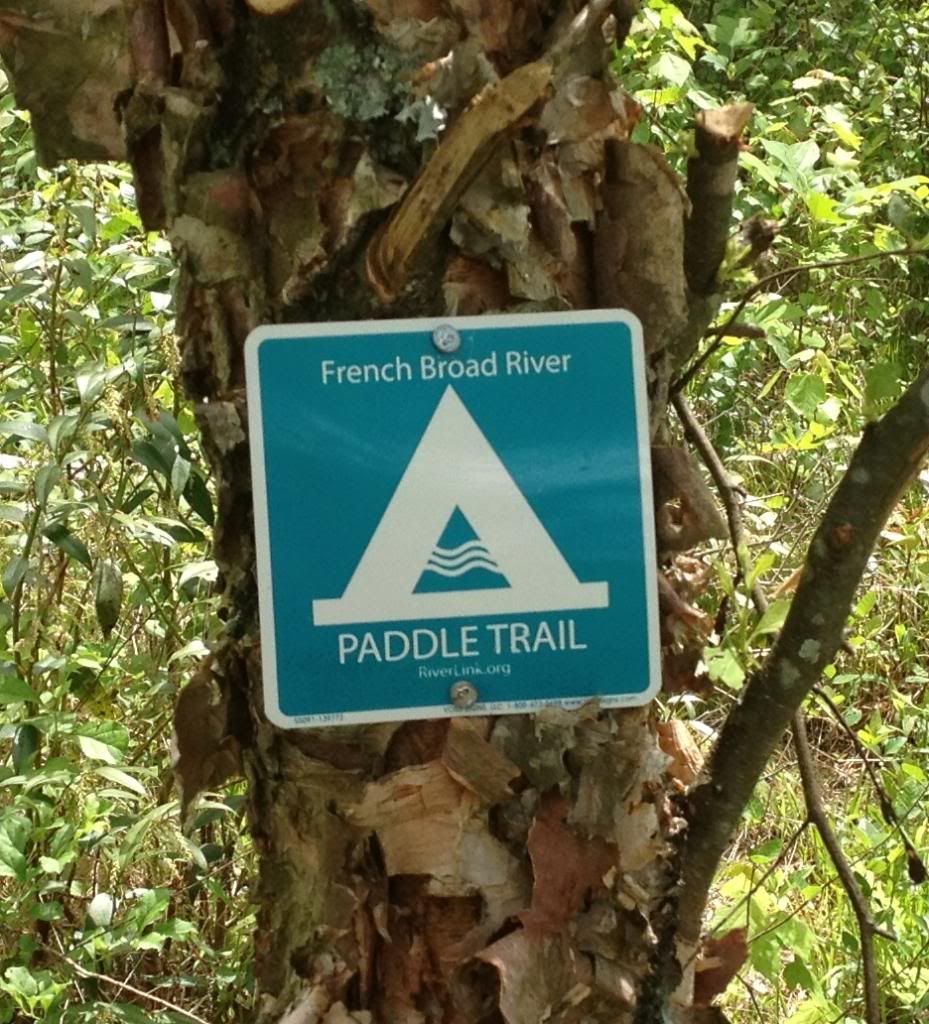 of information so you can cross reference information or look at it as a single layer. When you arrive at the river is when you will use your smart phone app to geo-locate the "unique" services nearby that the French Broad River watershed offers. Over 30 percent of all internet usage occurs on handheld devise so our new app meets that need.
If you are involved with a land trust like RiverLink, you may know that the state tax credit for conservation expired on December 31st this year. The federal tax advantage is still available but the loss of the state incentive to conserve land caused a flurry of activity at the end of the year. We are excited to have taken a "forever wild" easement along Smith Mill Creek that drains Patton Avenue and has long been on the state's 303(d) list of impaired waters. We also closed another easement in Chunns Cove, which drains Ross Creek through Tunnel Road to the Swannanoa River and is also on the state's 303(d) list.
RiverLink is the only land trust in the southeastern USA, and perhaps the country, with an exclusive emphasis on protecting steep slopes and riparian areas under 100 acres. We thought long and hard about what would protect forever our wild, free-flowing mountain French Broad River so that it remained a clean river capable of supporting everything from recreation and businesses and, of course, our drinking water needs - forever -- before we developed what we call our "forever option." It has been a good year for the river in terms of new conservation property that RiverLink was gifted throughout the watershed. Slow but steady, piece by piece, we are protecting the French Broad "forever." The gift of "forever" protection is the greatest gift we can leave our children and grandchildren and their children and grandchildren - forever is a very long time!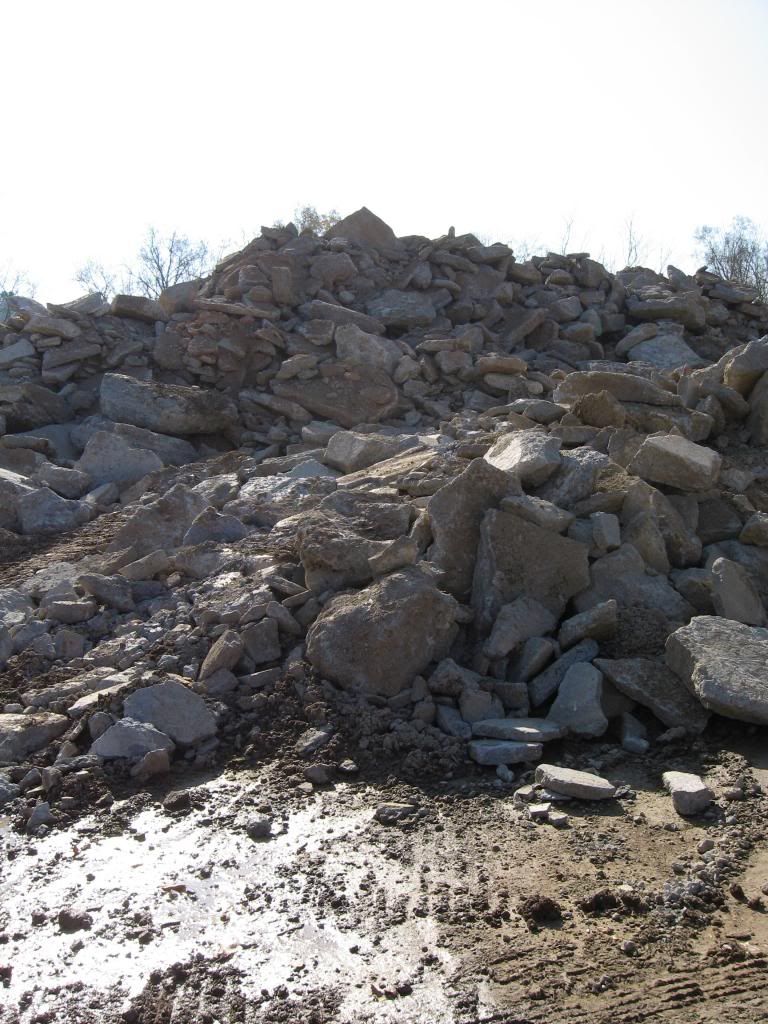 Just a tiny portion of the concrete we removed
Great news at Karen Cragnolin Park -- another forever protected area. You
may recall we bought this old junkyard on Amboy Road several years ago,
recycled the 100,000 tons of concrete covering the almost 6-acre site into asphalt and kept the concrete out of the landfill. The future park was named a "Founders' Fund" Project by the National Council of Garden Clubs and awarded EPA stimulus funds to conduct a phytoremediation of the volatile organic compounds (VOC's) contaminating the site. Using stimulus funds, other grant funds, and donations, we were able to hydro-seed the site using native grasses, create a battery operated irrigation system, and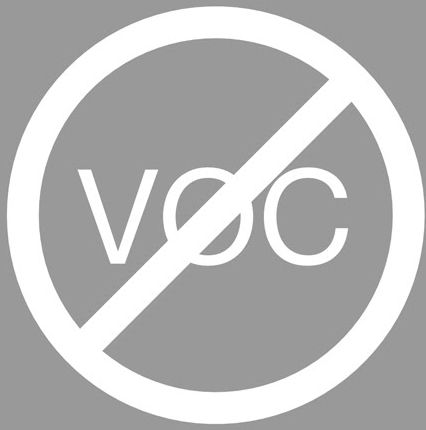 then spray a liquid bacteria derived from the VOC's in the soils on the site designed specially to die off as it consumed the VOC's.
The other really big advance here is that this phytoremediation left no hazardous bio-waste and allowed us to save millions of dollars by cleaning up the contamination on-site. It never did make much sense to us to move "dirty dirt" from one place to another to clean it up. This "in situ" phytoremediation process is the most efficient and effective -- no dirt removal and no bio-hazardous waste. Well, it's not over yet, but our first round of lab tests are very promising. According to the lab test all but two of sites are greatly improved. We are waiting to hear from the EPA and the Brownfield folks on their recommended next steps - so watch this space.
Also if you are interested in the process, testing and mapping we did, stop by the future park and view the new interpretive information panel we installed there! If all this works as we think it is then we have a process to share to help clean up the hundreds of other junkyards that line our river throughout the watershed. Hey -- that's another forever option!
See you on the river and let's resolve to make 2014 the year of the French Broad!
P.S. Time to mark your calendar for RiverMusic 2014 - bigger and better than ever! Here are the dates: May 30, June 13, July 11, August 9, August 29, Sept. 12.
We want to put you on the map!
RiverLink is developing an interactive map and app, as a online resource to serve residents and visitors to the French Broad River Watershed. We have designed this map as a "one stop" shop to showcase unique local businesses in Transylvania, Henderson, Buncombe, and Madison Counties that compliment the French Broad River Paddle Trail.
RiverLink's has developed the paddle trail with Leave No Trace, paddle-in camping sites that do not require a reservation and are free and open to the public. Paddle Trail users and visitors to our watershed require a number of goods and services to enjoy their stay here in WNC. We hope your business will be one of the ones we describe.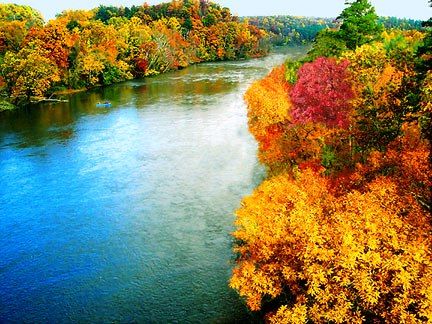 The mobile app will give you all the information you will need when you are on the go.
More specifically we are looking for locally owned businesses that are uniquely WNC and promote sustainable economic development initiatives developed in the Wilma Dykeman RiverWay Plan, focusing on health and wellness, the local art culture, history, and recreation in all its forms, from manufacturing to retail. These would include businesses with a physical address such as art studios, restaurants, Bed and Breakfasts, CRAFT breweries, farmers markets, outfitters, museums, historic sites, and health and wellness offerings both traditional and complimentary.
If you wish to be considered for inclusion in our map please submit the application form and describe what your local and unique offerings are that will compliment the French Broad River Paddle Trail and facilitate enjoyment and safety for visitors and residents to our watershed. This is the initial application form; additional information may be requested prior to submission and placement on the map.
Application Process:
1. You will need the LATEST version of Adobe Reader to fill out the application. Download Adobe Reader Here - FREE
3. Save the application as a PDF file on your computer.
4. Fill out the application using Adobe
5. When finished SAVE your work on computer.
6. Email a live version, or Printed & scanned version, to WaterResources@riverlink.org,
You may also print the form and send it via mail to: RiverLink, P.O Box 15488, Asheville, NC 28813-0488.
If you have any issues or additional questions please email Nancy at: WaterResources@riverlink.org
Kick off the new year with RiverLink's Friday

Salon Series featuring Dr. Frank Kalinowski



Earlier this year, we welcomed Dr. Frank Kalinowski to the RiverLink offices for a riveting discussion about the founding fathers and their lasting impact on modern environmental policy.



Dr. Kalinowski is a retired and popular professor from Warren Wilson College and the author of numerous articles and treatises that are thought provoking and informative about the complex world in which we live today.

RiverLink is pleased to announce Dr. Kalinowski is back for another stimulating five-part seminar series entitled, "The American Constitution: The Logic of Law and the Consequences for the Nation."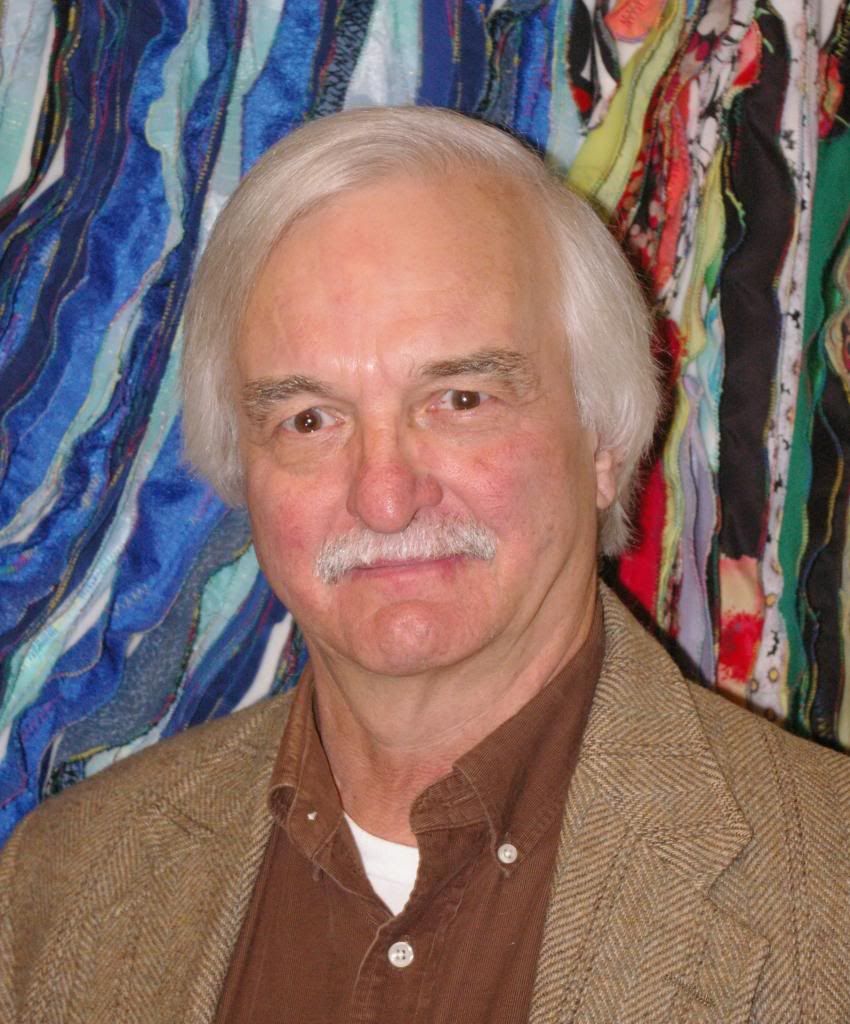 Dr. Frank Kalinowski



The purpose of these interactive lectures is to explore a deeper understanding of environmental issues and to attempt the placement of these issues in a larger social, political and historic context.

Each lecture will take place from 3-5 p.m. at the RiverLink offices on Friday afternoons.

The dates and topics for the talks will be:

January 17 - "How Supreme Court Judges Decide: Understanding the Citizens United case."

February 21 - "How the Supreme Court Shapes Policy: Governmental Power, Civil Liberties, and Civil Rights."

March 21, April 18, and May 16 will focus on "Environmental Legacies: Politics, Policy, and American National Character."

The Friday Salon series is free and open to the public. However, space is limited for these talks.

To take part of this great discussion, it is important that to reserve a seat as soon as possible. Attendees will be able to make a one-time or standing reservation depending on schedule.


Seminar on starting a business offered January 23
Part of RiverLink's mission is to stimulate the economic and environmental heath of the French Broad River watershed through arts & crafts, recreation (retail, manufacturing, enjoyment) and health and wellness (as documented in the popular Wilma Dykeman RiverWay Plan). To further that effort, RiverLink and the Small Business and Technology Development Center (SBTDC) are pleased to announce a seminar focused on encouraging entrepreneurship and the nuts and bolts of starting a business in the French Broad River Watershed.
"Starting A Better Business" will be held on Thursday, January 23, from 10:00 to 12:00 at RiverLink's Warehouse Studios, 170 Lyman Street in the heart of the River Arts District.
Noah Raper from SBTDC will cover the following topics:
-- how to assess your business ownership skills
-- how to assess the feasibility of your business idea
-- the parts of a business plan
-- the different types of business formations (sole proprietorship, LLC, partnerships, etc.)
-- required licenses
-- financing options
Session handouts will include a business plan outline, additional planning documents, and helpful resources to guide your business planning process. There will be an opportunity for discussion and to ask questions about specific aspects of business. These sessions are free and open to anyone interested in starting a business, but registration is required in order to assure seating. To register, please visit:
https://access.sbtdc.org/workshop.aspx?ekey=12330022
For questions about this session or how to register, please contact Noah Raper at 828-251-6025 ext. 22. Directions and other event details will be distributed to registered attendees prior to the event. Space is limited and reservations are a must.
About SBTDC:
Founded in September 1984, North Carolina's Small Business and Technology Development Center (SBTDC) is the business and technology extension service of the University of North Carolina which oversees the 16 constituent institutions of the University system. The Small Business and Technology Development Center (SBTDC) is funded in part through a cooperative agreement with the U.S. Small Business Administration. With a lead center located in Raleigh, NC, the SBTDC operates 10 regional service centers in 16 total offices, five specialty programs, and a strategy and organization development unit. Western North Carolina is served by two offices: one on campus at Western Carolina University in Cullowhee and one in downtown Asheville. For more on the SBTDC and our services, visit www.sbtdc.org.
Don't Throw Away That Old Phone! Recycle it with RiverLink
Electronic waste, known as e-waste, is a growing problem. The Environmental Protection Agency estimates American consumers discarded 2.37 million tons of e-waste in 2009. That number has only continued to grow as more people have smart phones and tablets. The chemicals from this e-waste can leach into groundwater.
Recycling cell phones has other benefits besides combating e-waste. For every million cell phones recycled, 35 thousand pounds of copper, 772 pounds of silver, 75 pounds of gold, and 33 pounds of palladium can be recovered.
RiverLink offers a cell phone recycling program as an ongoing community service throughout the year. This recycling program also acts a fundraising event for our education and outreach programs. With our partnership with GRC Wireless Recycling, we receive at least 50 cents for every phone recycled- even if the screen is cracked or the phone is outdated.
We will take your old and unwanted phones no matter the condition or age of the phone. Our goal is to keep these phones out of landfills. Don't worry about finding the charger or other accessories. Even if your phone is missing a battery bring it in to be recycled.
We are open week days 8:00 a.m-5:00 p.m. and will gladly take your phones until Friday January 31.
It's time to start thinking about the Voices of the River Art and Poetry Contest
RiverLink is exited to announce the 7th annual Voices of the River Art and Poetry Contest. We are now accepting submissions!
In this unique and creative contest we ask students K-12 throughout the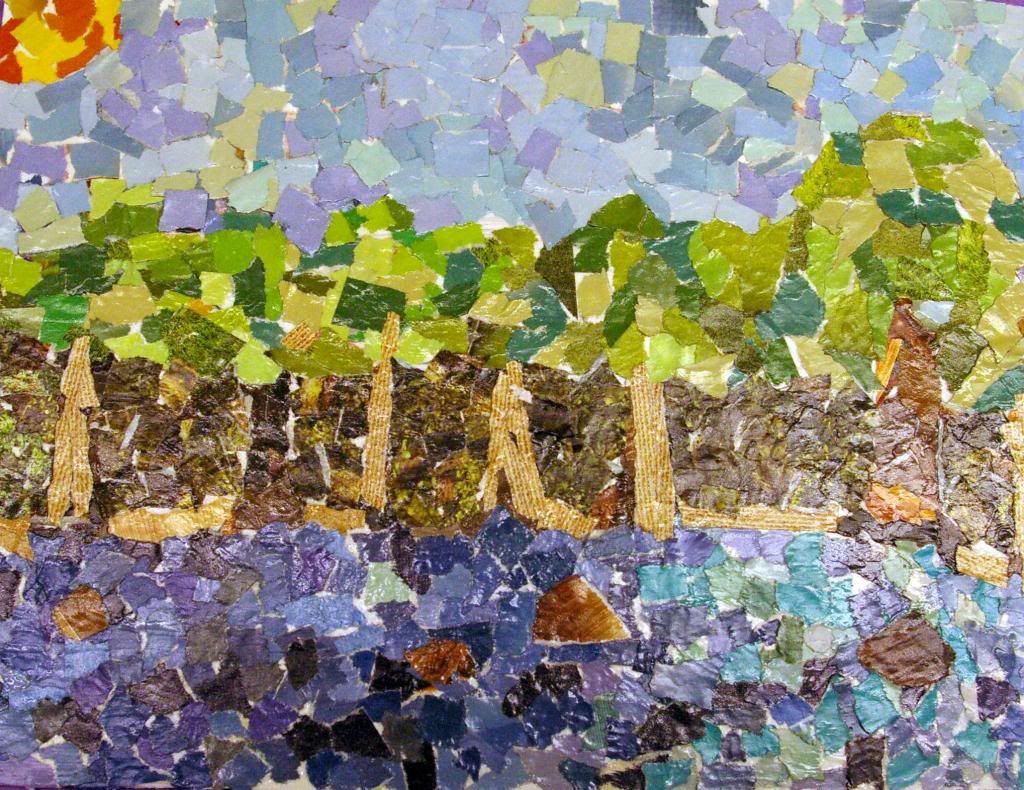 Art by Henry Asbill of French Broad River Academy
French Broad Watershed to visit the rivers of our community and take time to reflect what the river means to them. The students then choose how they can portray the river in a meaningful and artistic manor. In the past we have seen inspiring pieces from students of all ages throughout the entire French Broad River Watershed. Last year RiverLink received over 700 entries, we can't wait to see what the talented artists and poets of the watershed have in store this year!
Now is the time to start working towards your 2014 submission! We will begin accepting submissions now with the deadline to submit your artwork or poetry Wednesday March 19th 2013. This is a great opportunity for art teachers, classroom teachers, community groups and individuals to learn about The French Broad River and tap into your creativity!
Find 2014 Submission forms at Riverlink.org as well as prompt ideas, worksheets, and lesson plans with the opportunity to even receive provide materials.
Drop off work with completed submissions form at the RiverLink Office located at 170 Lyman Street, or mail to PO Box 15488 Asheville, NC 28813
If you have any questions, concerns or comments please contact:
Lizzy Stokes-Cawley
Education Coordinator
(828) 252-8474 x 18
education@riverlink.org
Here is a sample of a poetry submission by James Van Cleve from last year:
As the River
I am the river
Getting up in the morning are the frogs, the fish, and the turtles
As a river my enemies are plastic bags and fishermen
They kill my friends and my family
While hurting me, too
I love flowing through the river at the break of dawn,
Looking into the sunrise
I am the river.
Give us your Opinion: 2014 Volunteer Information Sessions
Is one of your New Year's resolutions to volunteer more in 2014?

We want your input for our 2014 Volunteer Information Sessions. What time works best for your schedule? Sessions are held on the 2nd Wednesday of the month at the Warehouse Studios building.


Upcoming Events
Friday, January 17, 3:00 p.m. at the RiverLink office --

Join us for the first of a series of discussions with retired Warren Wilson instructor, Frank Kalinowski: "How Supreme Court Judges Decide: Understanding the Citizens United case."
Free to the public but space is limited.
Thursday, January 23, 10 a.m. -- noon at the RiverLink office -- Starting your own business seminar with the SBTDC's Noah Raper.
More information at 828-251-6025, ext. 22.
Wednesday, February 12, at 10 a.m. and 5 p.m. at the RiverLink offices --

Volunteer orientation sessions.
Become involved in the evolution of the river and learn more about RiverLink and join Jim Stokely to learn more about his mother, Wilma Dykeman.
Thursday, February 20, 11:45 a.m.-2 p.m. -- RiverLink Bus Tour.

Experience the Riverfront magic firsthand! The RiverLink bus tour meets at the Asheville Area Chamber of Commerce at 11:45 a.m.
(Confirmation Required)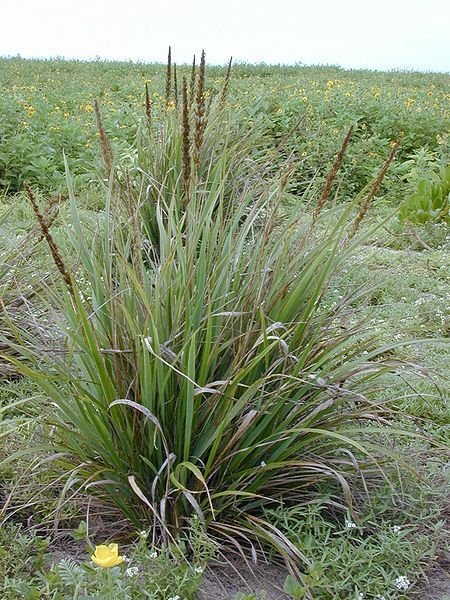 Weeping lovegrass
Scientific Name:

Eragrostis curvula (Schrad.) Nees
Identification:
Weeping lovegrass is a rapidly growing warm-season bunchgrass that was introduced into the U. S. from East Africa. The many long, narrow leaves emerging from a tight tuft are pendulous, with the tips almost touching the ground. The drooping leaf characteristic gives rise to the name "weeping" lovegrass. Leaf height is rarely above 12 inches. The seed heads are open panicles, reaching a height of 30 to 40 inches and containing numerous small, fine seeds.
Ecology:
Weeping lovegrass produces huge quantities of small-sized seeds that accumulate in the soil seed bank. Seed is spread by wind, water, animals, and vehicles. Lovegrass seed is initially dormant and requires 6 to 9 months of after-ripening. Shading inhibits germination since the seed also requires exposure to red light to propagate. Newly emerged weeping lovegrass must have dependable moisture to survive as dry soils will quickly desiccate seedlings.
Plant control:
In many situations, it may be impractical to replace lovegrasses where they have become widespread and well established in native plant communities. Rather, accepting lovegrass as a minor component in the vegetation mix may be a more practical management strategy. In any case, control and restoration efforts will require long-term planning, integrated management, and followup monitoring.
Volunteer Spotlight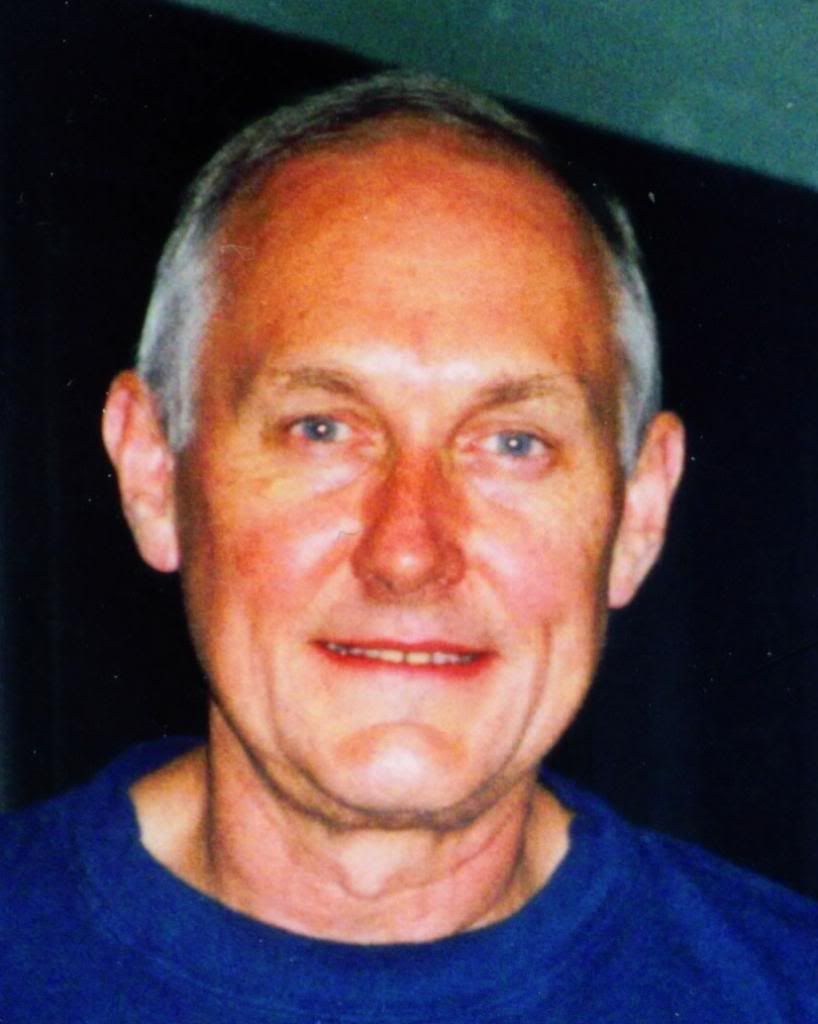 Max Alexander
Max Alexander waded onto the shores of Asheville and the French Broad river in 1976, moving here to take a job as a Systems Engineer with the IBM Corporation. Seven years later with a wife, a local girl by the name of Lillian, and two small children, Leslie and Andrew both born in Mission hospital, the Alexander family began their peripatetic travels with IBM that took them to Florida, Alabama, Japan and Atlanta. Lillian and Max returned to Asheville in 1999 to complete Max's 30-year career with IBM.


Lillian was the first member of the family to volunteer at RiverLink. She was the computer guru, inventory management specialist and programmer (if really pressed). Once the RiverLink staff brought on the requisite skills, Lillian passed the volunteer torch onto Max.
With a bit of coaching from Bob Cragnolin, Max became one of the beer pourers at RiverLink events. As a fan of beer, especially the beer scene in Asheville, Max became the beer guru, spending time explaining beer types, taste and differences to other pourers and customers.
RiverLink is special to Max and Lillian, as the focus is on a tangible and very important resource to our community and our lives. "Water really is something we can't live without and clean water lets us live much more enjoyable lives. From hydration to recreation RiverLink works to keep this vital resource safe, clean and pure for all of us," Max says.
Humans Impact on Nature Trivia
-- If just 25% of U.
S. families used 10 fewer plastic bags a month, we would save over 2.5 BILLION bags a year.

-- On the average, the 140 million cars in America are estimated to travel almost 4 billion miles in a day, and according to the Department of Transportation, they use over 200 million gallons of gasoline doing it.

-- Every year we throw away 24 million tons of leaves and grass. Leaves alone account for 75% of our solid waste in the fall.

-- Over 100 pesticide ingredients are suspected to cause birth defects, cancer, and gene mutations.

-- Every ton of recycled office paper saves 380 gallons of oil.

-- About 1% of U.S. landfill space is full of disposable diapers, which take 500 years to decompose.

-- Energy saved from one recycled aluminum can will operate a TV set for 3 hours, and is the equivalent to half a can of gasoline.

-- Glass produced from recycled glass instead of raw materials reduces related air pollution by 20%, and water pollution by 50%.

-- Americans use 50 million tons of paper annually, consuming more than 850 million trees.

-- Homeowners use up to 10 times more toxic chemicals per acre than farmers.

-- By turning down your central heating thermostat one degree, fuel consumption is cut by as much as 10%.

-- Insulating your attic reduces the amount of energy loss in most houses by up to 20%.

-- Enough glass was thrown away in 1990 to fill the Twin Towers (1,350 feet high) of New York's World Trade Center every two weeks.

-- One ton of carbon dioxide that is released in the air can be prevented by replacing every 75 watt light bulbs with energy efficient bulbs.

-- Many banks lent large sums of money to developing nations. In order to pay those debts plus interest many nations have turned to the mining of their natural resources as a source of financial aid.

-- Every day 40,000 children die from preventable diseases.

-- The public transportation that we have is a wreck. The U.S. continues to promote and invest in private car travel rather than public transportation.

-- The human population of the world is expected to be nearly tripled by the year 2100.

--
A three percent annual growth rate will result in the doubling of consumption and production of food and other products in 25 short years. The amount of motor vehicles that are expected to be operated will increase 15 million a year until at least 2010.
-- The world's per capita grain production has been on the downfall sinc
e 1985 despite the use of fertilizers and pesticides.
-- Already a train system has been developed (back in 1987) which is based on magnetic levitation and causes minimal pollution. These versions of a train are already in use in several countries.

-- Fiber optics, made of glass, are being used to replace copper cables throughout the world.

-- The uncontrolled fishing that is allowed has reduced the amount of commercial species. Some species, up to one-tenth of their original population.

-- Every day 50 to 100 species of plants and animals become extinct as their habitat and human influences destroy them.