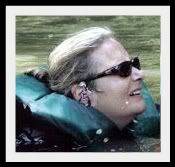 From the exec's desk
Hello RiverLovers,
Mother Nature is gearing up for spring time and renewal!
This summer we will have a brand new tool for you to get around the watershed. Want to rent a boat or spend the night at one of the camping options along the French Broad River Paddle Trail? Looking for a local restaurant or where to rent/buy recreation equipment or stay in a hotel? Our new RiverLink App, downloadable from the Google Play Store or riverlink.org, showcases everything you need to enjoy the river for living, working and playing. It's free to download and free to get your business listed from Transylvania to Madison Counties.
The Apple version of the new app will be downloadable at ITunes in April. So get on the map app today!
Stuart Cowles, owner of Climbmax Climbing, is starting construction on his new Smoky Mountain Adventure
Center on Amboy Road directly across from French Broad River Park at 173 Amboy Road (map). This is an exciting new development that demonstrates the Wilma Dykeman RiverWay Plan in action -- living , working and playing in a multi-modal way!
We thrilled to partner with Natural Impressions hair salon. On Monday, April 7, Natural Impressions will donate 100% of proceeds from Cut-A-Thon appointments from 10 a.m. until 2 p.m. to RiverLink. Make
your appointment today by calling 828-651-9898. It's time to sheer off the winter split ends and celebrate spring with a fresh new look!
Also in honor of Earth Month L'eau Vie
Salon/Spa (http://www.leaudeviesalon.com/) is partnering with us and selling raffle tickets for a basket full of goodies that will help you start your own spring renewal.
I have always loved Mark Twain quotes and this one seems particularly appropriate right now: "Whiskey is for drinking, water is for fighting over." I hope you will make the time over the next several Saturdays to join The Wilma Dykeman Legacy Water Series at Pack Memorial Library. Wilma was a personal friend, mentor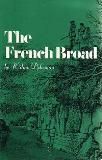 and hero who championed water issues way back in 1955 in her book, "The French Broad." That book has never been out of print and was written 7 years before Rachel Carson wrote "Silent Spring." Wilma's ideals and ideas are as relevant today as they were then and the challenges she described still haunt us as a watershed and nation. I am a proud board member of the Wilma Dykeman Legacy non-profit and urge you to join us for this important and informative series.
Summer is right around the corner and so are our RiverMusic Concerts which kick off on May 30. Please read the full story below and start thinking about what your YACHT might look like in the Anything That Floats Parade of boats scheduled for Saturday, August 9th.
We hope you will join us for two upcoming events both of them in our offices -- Wednesday March 19 as we preview the final master plan for Hominy Creek at our offices and on Saturday the 22nd for the Name That Creek pot luck from 11 to 1.
See you on the river and thanks for all you do,
Karen
RiverLink announces RiverMusic 2014 - another summer of sweet sounds by the water
The first two years of RiverMusic brought thousands of smiling fa
ces to the French Broad River to enjoy its splendor, and RiverLink will host five nights - plus a full Saturday of fun at RiverFest -- of live music this summer. As in past years, there will be live music from established and up-and-coming acts, foodtrucks, local beer, and more!
Each night will feature a different line-up of beer from two local breweries. So far, Sierra Nevada, New Belgium, Catawba and Oskar Blues have all signed on to provide tasty brews on varying nights. Foodtrucks will include The Gypsy Queen, The Lowdown, El Kim Chi, and more!
The 2014 lineup is better than ever:
Attendees are encouraged to leave their cars at home and get to the concerts via alternative modes of transportation. There will be facilities for locking up bikes. There is also a paddle-up option. RiverLink added a canoe access point to the Sculpture Plaza last year so paddlers can easily float to the concerts. Sundance Power has signed on again to power our musical event, and Heira Productions arranged the performers again this year.
Sponsorship is still available for a summer by the river is still available. Contact RiverLink Executive Director Karen Cragnolin directly at karen@riverlink.org or 828-252-8474, ext. 16 for more information.
RiverLink's Educational Programming Continues with New Lessons and Enthusiastic Students and Teachers.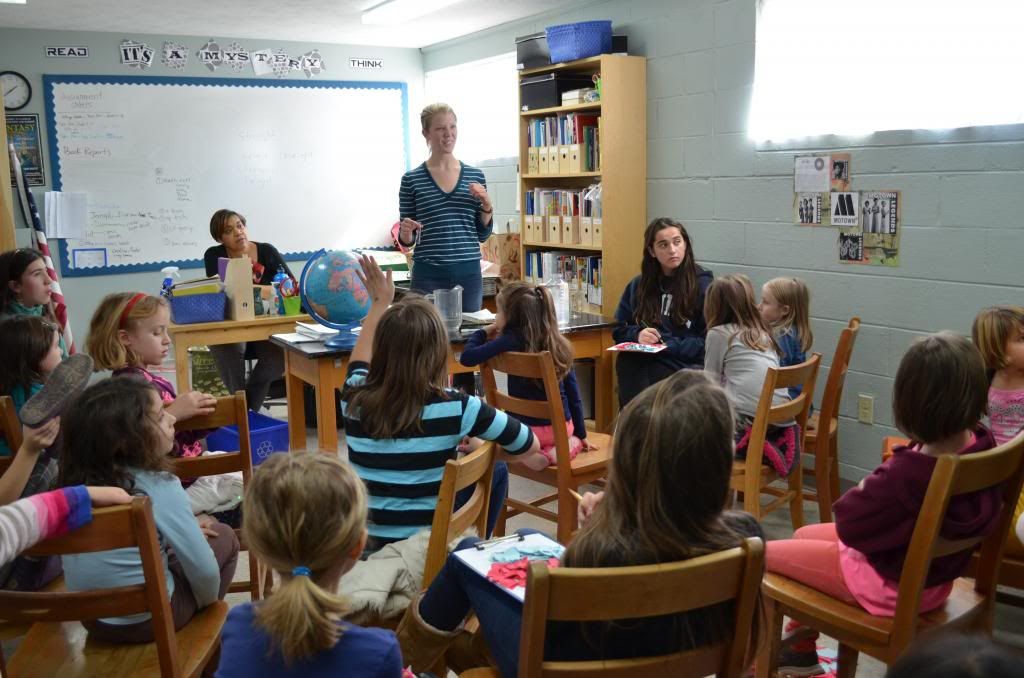 While gearing up for RiverLink's Voices of the River Art and Poetry contest and organizing our RiverCamp summer camp, RiverLink has not forgotten about our fantastic education programs!

This February, the New Classical School invited RiverLink to join 50 students

in addressing watershed conservation issues through hands-on environmental education activities. RiverLink partnered with Chris Hanson of Warren Wilson and covered the Enviroscape where students build a community and see how different types of pollution affect our water supply.



The next activity, Project WET's "

A Drop in the Bucket," illustrated the amount of fresh, clean available water on our planet. The students were enthusiastic and concerned about these relevant issues and even brought up ways they could help, including picking up litter close to their school.



RiverLink's education program reaches close to 5,000 students throughout the year. If you are interested in RiverLink providing free environmental education for your classroom, school or community group please contact Lizzy Stokes-Cawley, the Education Coordinator via email at education@riverlink.org or phone at (828) 252-8474 ext. 18.

Register for RiverCamp: RiverLink's adventurous, fun and educational summer camp!
During RiverCamp you will investigate a local stream's water quality by looking for aquatic insects. Build your own watershed model and find out how human activities impact the river. Create river-inspired art and poetry, and volunteer for our Clean Stream Team. And of course, explore the river by kayak, canoe, or raft!
The goal of French Broad RiverCamp is to educate and empower the next generation of watershed stewards. RiverCamp will provide the opportunity for rising 3rd-8th grade students to spend a week of their summer exploring the river and its watershed. The curriculum will include hands-on environmental education, river recreation, and service-learning projects.
2014 RiverCamp Sessions:
June 9th-13th - Rising 3rd-5th grade

June 23rd -27th -Rising 6th - 8th grade

July 7th - 11th - Rising 3rd-5th grade

July 21st -25th - Rising 6th-8th grade

If a session is a full, your child will be placed on a waiting list
Camp registration forms can be found at
For more information
c
ontact: Lizzy Stokes-Cawley, RiverLink's Education Coordinator at (828) 252-8474 ext. 18 or
education@riverlink.org
Spend Your Friday Afternoons with RiverLink



The RiverLink offices are buzzing on Friday afternoons with people attending our different Friday Salons. Right now we are offering two different seminars that highlight different aspects of environmental conservation.


The first series, with Dr. Frank Kalnowski, a retired professor from Warren Wilson College, examines the legal and political side of the environmental movement, starting at the very founding of the country. The 2014 series is entitled "The American Constitution: The Logic of Law and the Consequences for the Nation".

The purpose of these interactive lectures is to explore a deeper understanding of environmental issues and to attempt the placement of these issues in a larger social, political and historic context.

The next dates: March 21, April 18, and May 16 will focus the overarching topic "Environmental Legacies: Politics, Policy, and American National Character".



______________________________________________________________

The second series, with Bill Jones, founder and President of Carolina Native Nursery, L.L.C., focuses on plants and the environmental ecosystem.


The theme for the March 14 salon is Sustainable Landscape Design. Jones will instruct participants on ways to conserve water, use less chemicals, and how to create your own natural wilderness in your yard.

The April 11 salon will focus on native Azaleas and Rhododendrons: An overview (with pictures and actual plants) of the many wonderful azaleas, rhododendrons, and other plants indigenous to the Appalachian mountains and the eastern U.S.


Both salons will take place at the RiverLink offices (170 Lyman Street in the River Arts District) from 3:00-5:00 p.m.. Because space is limited, we request that you make reservations for the Friday Salons.
RiverLink announces voting, potluck to name a creek in East West Asheville
Through our Name That Creek program, RiverLink is seeking to give a handle to an unnamed tributary of the French Broad River that flows through the Westwood Place neighborhood in East West Asheville into the New Belgium Brewing site on Craven Street in the River Arts District. RiverLink has been collecting names from the community since November of last year. Suggestions have included "Big Wayne Creek," "Penland Creek," and "Reynolds Creek."
RiverLink has been taking suggested names for months, and will now put the suggestions up on a website poll to allow the public to vote for their favorite. There will be a potluck on Saturday, March 22, from 11 a.m. - 1 p.m. at the RiverLink office (170 Lyman Street) to announce the stream's new name.
RiverLink will provide cups, plates, tea and soft drinks and invite the public to bring the eats! RSVP to RiverLink's Dave Russell at 252-8474, ext. 11 or dave@riverlink.org.
This local, grassroots project involves the community submitting suggestions for creek names and voting for the most fitting name at a creek-naming ceremony. After a name is chosen, it is submitted to the USGS and eventually becomes the official name for the creek. Since the inception of the Name that Creek program, RiverLink has coordinated two contests with the help of community volunteers: Buttermilk Creek, a tributary of Hominy Creek in West Asheville, and Big Branch, a tributary of Reems Creek in Weaverville.
Conserve the French Broad River Watershed by Adopting a Stream or Greenway


One of the reason rivers are so amazing is that water is always traveling and eventually all water ends up in the same place- the ocean. But this means pollution in the water travels too.

There is no way one group could tackle all of this trash. Many hands make light work, especially for water quality and environmental conservation. By Adopting-A-Stream or Greenway, you can do your part to preserve the river and watershed we all love dearly.
RiverLink will be holding an information session for those interested in the Adopt-A-Stream and Adopt-A-Greenway programs on Monday, March 31st at 5:30 p.m.. This is an opportunity to learn more about the creeks and streams near your home and how you can protect them.

The information session will also detail the different commitment levels for Adopt-A-Stream and Adopt-A-Greenway teams. The minimum is a commitment of two cleanups per year, but there are opportunities to participate in stream monitoring and become a Muddy Watch volunteer.
What: Adopt-A-Stream and Green Way Information Session
When: Meet & Greet starting at 5:00 p.m., info session starting at 5:30 p.m.
Where: 170 Lyman Street, Asheville NC 28801
For more information about the information session, contact Assistant Volunteer Coordinator, Jess Peete via email at jess@riverlink.org
Students Spend Spring Break with Week-Long Tour of Service

UMich students gather trash at the confluence of Sweeten Creek and the Swannanoa River

For some students, spring break is about beaches and forgetting all responsibility. For others it about something more; it's about service.
Students from the University of Michigan chapter of Students Today Leaders Forever spent their spring break week traveling the South East in a tour of community service. The group's itinerary was full of travel and service projects.

The Pay It Forward Tour (PIF) is a multi-day, multi-city experience engages students in service and leadership, travel to and service in a new city each day, learning about social issues, building lasting relationships, and making a commitment to continued action when they return home.
The UMich students worked along the Swannanoa River on March 3, despite the rain and fog. The group cleaned both banks of the Swannanoa, covering Thompson Street and Swannanoa River Road. Over the course of the morning, they collected 31 bags of trash.
According to the STLF website, "We are an optimistic group of students who engage in servant leadership to create positive life experiences. With a mission to reveal leadership through service relationships, and action, STLF is engaging college, high school, and middle school students in service and leadership."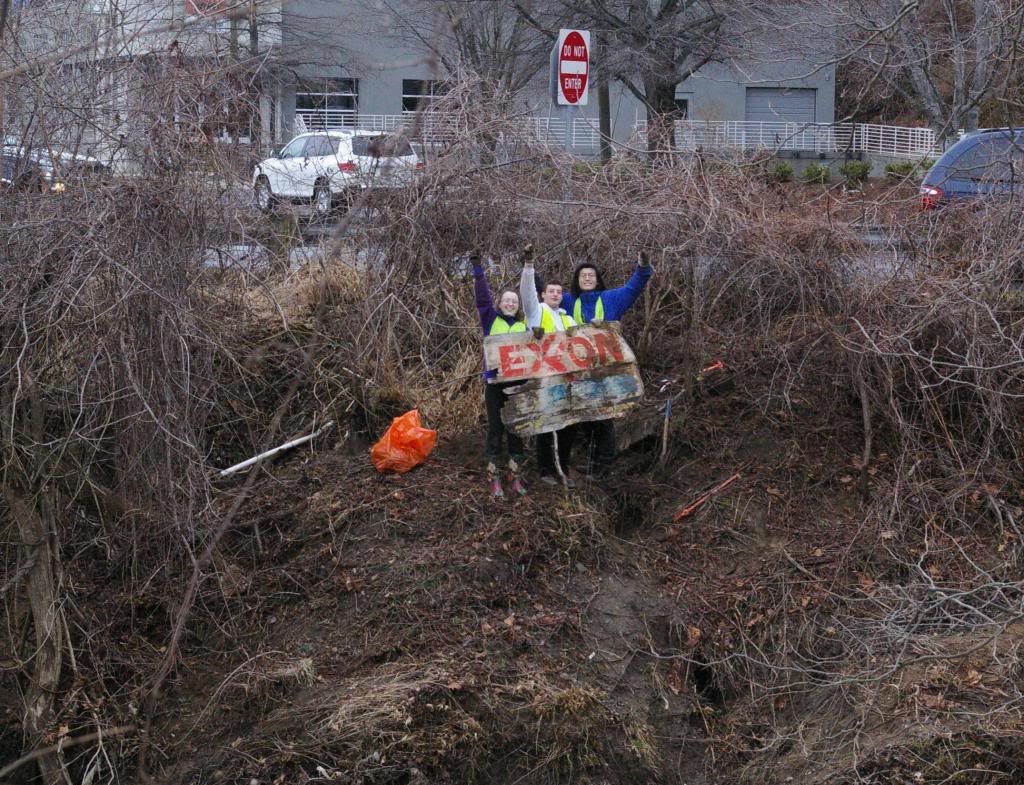 Check out more pictures from the STLF clenaup
Volunteers tackle flood plain pollution at RecoverLink's All Roads Lead to the RAD cleanup


RecoverLink, a partnership between RiverLink and Recover Brands, is a "roving" Adopt-A-Stream team that gives volunteers an opportunity to clean the various rivers and creeks across the French Broad River watershed. The Second Annual All Roads Lead to the RAD cleanup focused on the French Broad River urban flood plain.

On February 28, a group of eight volunteers dedicated their efforts to Riverside Drive and Lyman Street; working along the eastern bank of the French Broad river- an area particularly in need of attention because of its proximity to I-26.

Eunique Harris, a Project Conserve member serving at Asheville Green Opportunities, participated in Friday's cleanup. She said Friday was a great day for a cleanup. "The walk for cleanup that day was about 3 and a half miles long. Plus it was a beautiful day, the sun was shining", she said.
Project Conserve member Eunique Harris working along Riverside Drive during the RecoverLink cleanup
Volunteer John Guthrie cleaning the banks of the French Broad River during RecoverLink's All Roads Lead to the RAD
In three hours, the group collected 25 bags of trash. There are always surprising finds during a flood plain cleanup, and this RecoverLink project was no different. "We found about 15 to 20 basketballs along the rail road tracks before you go under the bridge by Asheville Green Works," Eunique said.
RecoverLink volunteer, John Guthrie, worked on the Lyman Street- at the conflunce of Nasty Branch Creek and the French Broad River. "I was honestly shocked to see how much trash there is on the banks of the river," he said.
Guthrie pointed out the important role of cleanups, both for the environment and the community. "The French Broad is such a treasure. We're unbelievably lucky to have such an old, interesting and beautiful river flowing right through the middle of our awesome town. The least we can do is take a couple hours out of our lives to keep the river healthy for our community and ourselves."
As the weather warms up, there will be more opportunities for river and stream cleanups across the watershed. If you are interested in a river cleanup, or see a particular stream that needs attention, please contact Jess at jess@riverlink.org
Volunteer Opportunity!
RiverLink
is seeking a monthly volunteer to drive during the RiverFront Bus Tour.
The time commitment is
11:30-2:30
on the 3rd Thursday of the month.
Volunteers must be at least 25 years old and be comfortable driving a 15 passenger van.
For more information, please contact
RiverLink
's Director of Volunteer Services, Dave Russell at
dave@

riverlink

.org or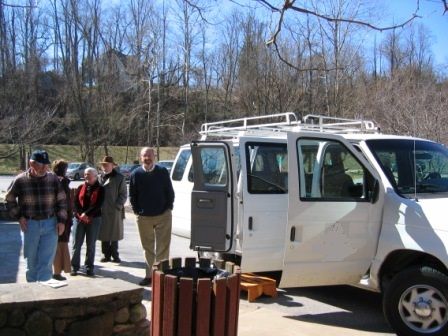 Upcoming Events
Thursday, March 20, 11:45 a.m.-2 p.m. -- RiverLink Bus Tour.
Experience the Riverfront magic firsthand! The RiverLink bus tour meets at the Asheville Area Chamber of Commerce at 11:45 a.m.
____________________________
Thursday , March 20, 5:00 p.m.--
Submissions for Voices of the River Art and Poetry Contest Due
____________________________
Friday, March 21, 3:00 p.m. at the RiverLink office --
Friday Salon with Dr. Frank Kalinowski: "Environmental Legacies: Politics, Policy, and American National Character."


Free to the public but space is limited.
____________________________

Saturday, March 22, 11:00 a.m.- 1:00 p.m. at the RiverLink office--
Join us at the RiverLink offices for a potluck as we celebrate our latest Name that Creek contest
____________________________

Saturday, March 22, 3:00-4:30 p.m., Lord Auditorium in Pack Memorial Library--

The Wilma Dykeman Legacy presents:

WATER TROUBLES & WATER SOLUTIONS: WESTERN NORTH CAROLINA WATER IN CONTEXT
____________________________
Monday, March 31, 5:30 p.m. at the RiverLink offices--
Interested in grass-roots conservation? Looking for a volunteer opportunity that works with your schedule?
Find out more about RiverLink's Adopt-A-Stream and Adopt-A-Greenway programs in an info session led by Assistant Volunteer Coordinator, Jess Peete.
Open to individuals and groups of all sizes. To attend, RSVP to jess@riverlink.org by Friday 3/28.
____________________________
Wednesday, April 9, 10 a.m. and 5:30 p.m., at the RiverLink offices--
Volunteer information sessions.
Become involved in the evolution of the river and learn more about RiverLink.
At the morning session, join Jim Stokely to learn more about his mother, Wilma Dykeman.
Accepting Art and Poetry Submissions


In this unique and creative contest we ask students K-12 throughout the
French Broad Watershed to visit the rivers of our community and take time to reflect what the river means to them.
The deadline to submit artwork or poetry is Thursday, March 20th at 5:00 p.m.
Find 2014 Submission forms, prompt ideas, worksheets, and lesson plans at
http://riverlink.org/learn/education-programs/poetry-contest/
Drop off work with completed submissions form at the RiverLink Office located at 170 Lyman Street,
or mail to
PO Box 15488 Asheville, NC 28813
If you have any questions, concerns or comments please contact:
Lizzy Stokes-Cawley
Education Coordinator
Meet the judges for the Voices of the River Art and Poetry Contest!
RiverLink is thrilled with the talented local judges that will be participating in this years Voices of the River Art and Poetry Contest.
2014 Judges include:
Joseph Bathanti, an acclaimed and published poet and the current North Carolina Poet Laureate.
Doc Klein, the creativity behind Unchartered Territories Inc., local artist and avid mountain climber.
Nate Barton, a local educator and a talented, imaginative River Arts District artist.
Shelley Schenker, an environmental artist, enthusiastic gardener and creator of beautiful magazine mosaics.
Volunteer Spotlight
Mike Burgette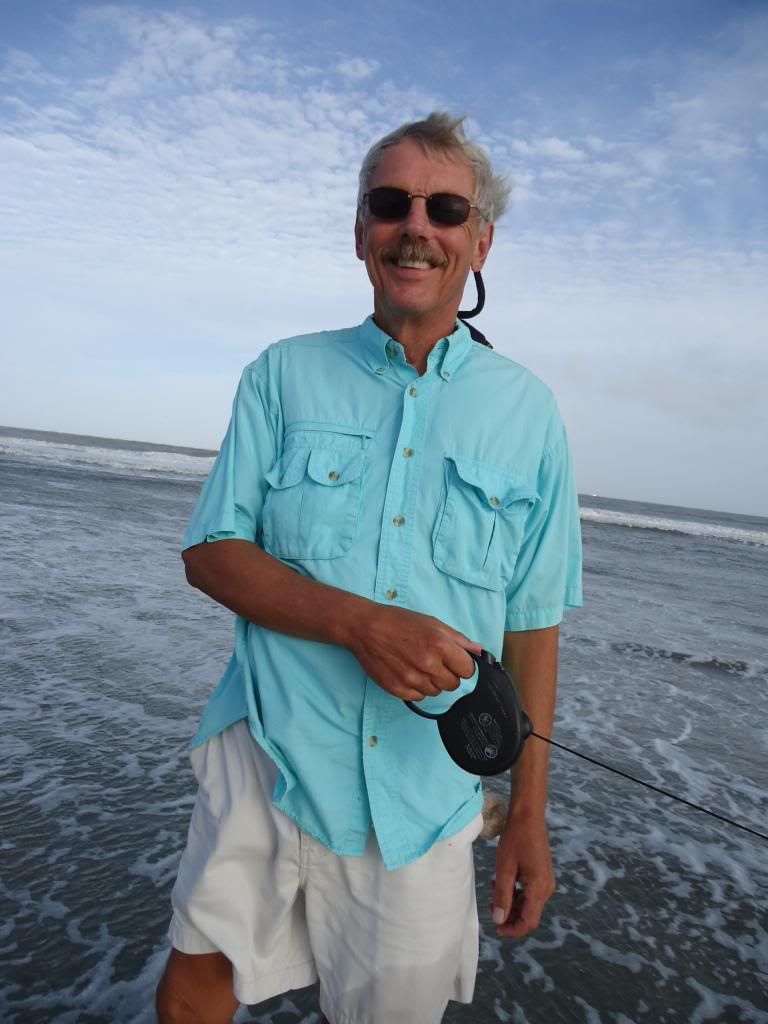 Mike Burgette is a retired Human Services worker who has been a volunteer with RiverLink for approximately seven years and has worked numerous clean ups, as well as many Riverfests and River Music events.
He moved to Asheville in 2006 after living in Colorado for nearly thirty years. He and his partner, Jill, who is a local artist, reside in an old stone house in North Asheville that they affectionately call "Our pile of rocks".
Mike enjoys hiking with his dog, Libby, kayaking, and fishing. However, one of his favorite activities is picking up trash with other RiverLink volunteers because he sees littering as a significant problem in the Asheville area.
From the Friends of Hominy Creek Greenway
Join us to for the FINAL Review of the Hominy Creek Greenway Waller Tract Master Plan

When: Wednesday March 19, Time: D
rop in: 4-7pm
Where: RiverLink, 170 Lyman Street, Asheville NC 28801

The Friends of Hominy Creek Greenway, Inc. (FOHCG) is pleased to present a final draft of the Hominy Creek Greenway Master Plan at an open house join us to review the plan, offer additional comments, or find out how you can help us improve West Asheville's newest greenway.

The FOHCG has been working closely with the City of Asheville to develop the Hominy Creek Greenway Master Plan. Last fall we hosted a meeting to present a draft to the public.
Our community's voices are an essential part of this process, and we are pleased to share the results of this collaboration and present to the public a final draft of the plan that will guide our organization and the City of Asheville in improving this beautiful section of public green space.

Questions? Please contact
We hope to see you there!


Asian Spiderwort (also referred to as Marsh Dayflower or Asian Dayflower)
Scientific Name
: Murdannia keisak
Identification
: This aquatic plant can be identified through its alternately arranged 3 inch long, narrow leaves which completely surround the stem at the base of the leaf and its roughly 18 inch succulent stems. Asian Spiderwort's are also known for their capability to grow fruit and flowers. The fruit on average is about 1/3 inch long in capsule form and the flowers, located at the end of the stem, pop up in both a singular and cluster fashion. Each flower rests on a short flower stalk called a pedicel and varies between shades of pink and purple, each living only for a day.
Ecology:
Asian Spiderwort is typically found in the piedmont or coastal plains of the southeastern United States, growing along riverbanks, swamps, and ponds. Also, damp soil near freshwater sources is preferred for a good growing location. The plant's flowering season lasts from September to October and they are capable of growing in not only sunny environments but shady ones as well. Reproduction is possible through seeds, which are spread via wildlife and floods, as well as vegetatively. Due to the Spiderwort's stems which root at the nodes, it has the potential to form solid mats of vegetation which exclude the native plants from their natural habitat and can cause serious ecological problems.
Plant Control:
Hand pulling may be effective if attempted before the plant sets seed, otherwise more harmful or extensive methods must be used. The most definite way to prevent the invasive plant from spreading is to ensure that it never arrives in the area to begin with; this is done by taking many precautions at all the native locations of the Asian Spiderwort. If the arrival of the plant has already occurred herbicides such as glyphosate may be necessary, although they are not always consistent with their results.
From the Blue Ridge Bicycle Club
The club has taken on the responsibility to help the city of Asheville and NC DOT by adopting the bike lanes along Lyman Street from Amboy Road to 12 Bones and Riverside Drive from Broadway to Hill Street.
They will be conducting a bicycle lane cleanup on Saturday, April 5th.
Participants are invited to meet at the Clingman Cafe around 8:00 a.m. for a light breakfast compliments of the club and then divide up into groups and spend two hours picking up trash and sweeping the bike lane.
For more information contact Mike Racine at 828-702-6375
Trivia: Fog Facts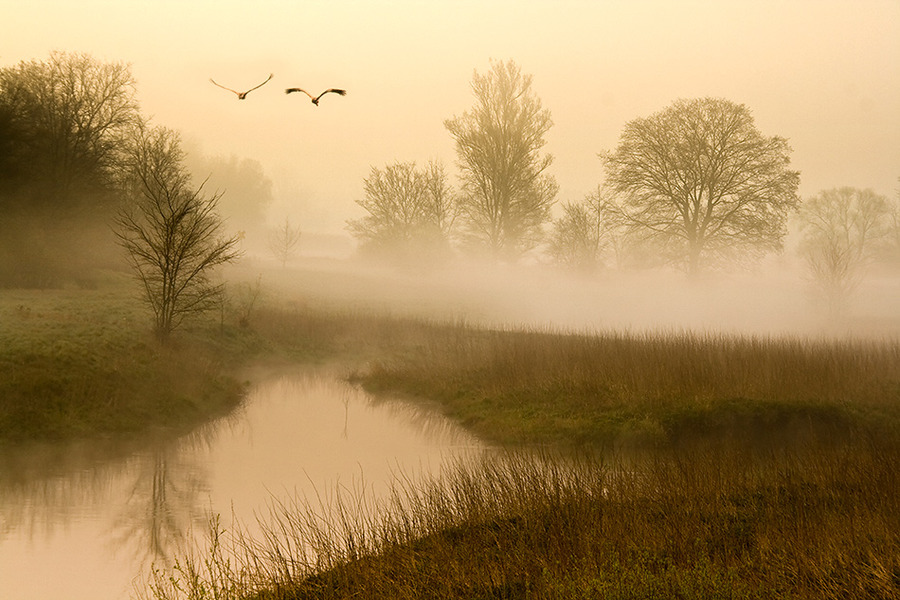 Foggy mornings are not uncommon in the mountains of Western North Carolina. Here are some interesting facts that perhaps you didn't know:


The tiny droplets of water that make up fog are so small that it would take seven thousand million of them to make a single tablespoonful of water.
The only difference between fog and mist is in their density. Fog reduces visibility to less than 1 km while mist reduces visibility to no less than 1 km.


In order for fog to be created the difference between temperature and dew point needs to be smaller than 2.5 °C or 4 °F.


Fog can have many different forms, depending on how the cooling that caused the condensation occurred. The forms of fog include Radiation fog, Ground fog, Advection fog, Frontal fog, Freezing fog, etc.


The ability of fog to form suddenly and disappear as quickly is determined by what side of the dewpoint the temperature registers.


Long, cool autumn nights cause the air near the ground to chill, causing the formation of fog to be prevalent in fall.


Fog evaporates after sunrise as the sun warms the fog from the top down. The thicker the fog, the longer it takes to dissipate.


The foggiest area in the United States is Point Reyes, California. It is in the top two foggiest land areas in the world with over 200 days of fog a year.


Some animals and insects rely on fog as their source of water.