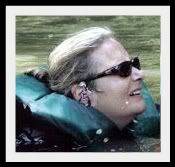 From the exec's desk

Hello RiverLovers!
I may be giving away my age but I was at the very first Earth Day Celebration -- way back in 1970. Think how far we have come since then. Earth Day has grown to Earth Month and now it's not just for college kids. Everyone celebrates it -- from businesses and government agencies to families and nonprofits -- and not for just a day but for an entire month!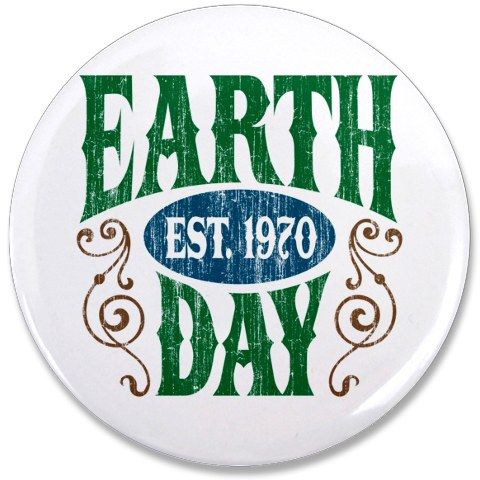 We have a bunch of exciting events to kick off the summer season and celebrate Mother Earth. If you missed the first installment of the Wilma Dykeman Water Series, click on this link to view. In this time of troubled waters this series is an opportunity to step back and reflect on issues both local and worldwide and to get some perspective and become educated on what water challenges and opportunities are out there. Wilma was a great lady and I am so honored to serve on the board that perpetuates her name and her legacy.
Want to help with a clean-up? Stencil a storm drain? Celebrate a new Adopt-a-Stream team in Transylvania County? Read the articles in this newsletter to find out how you can get involved.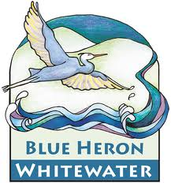 Our friends in Madison County at Blue Heron Whitewater are hosting their annual fundraising day for us on Sunday, May 3. 100% of the proceeds from their trips will be donated to RiverLink.
Also, in honor of Earth Month, L'eau Vie
Salon/Spa is partnering with us and selling raffle tickets for a basket full of goodies that will help you start your own spring renewal. Pay them a visit at 20 Battery Park Ave #203, or call
(828) 258-9741.
On April 26th we will be celebrating our newest Adopt-a-Stream team -- the Self Help Credit Union in Transylvania County -- with the Little River Volunteer Fire Department, the NC Wildlife Resources Commission and with Headwaters Outfitters.
Headwaters Outfitters, led by the Whitmire Family, has been a pioneer in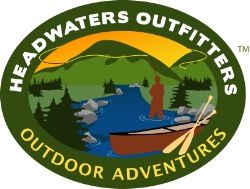 keeping the French Broad clean and log-jam free since 1992 when they first opened their doors. They were leading cleanups before it was popular! They are the family that started the whole water recreation industry in Transylvania County. It's a family affair! Now that their daughter, Jessica Merrill, is the new operations manager the family tradition of rafting, fly fishing and river cleanups will continue. Join Headwaters Outfitters' annual clean up on May 17th.
We continue our work on greenways and are pleased to be working with Henderson County Parks & Recreation Department designing a greenway from Westfeldt Park to the Sierra Nevada Brewery. We are doing similar work with our friends at New Belgium. We are naming the stream that runs thru the property as well as providing funding for kiosks, storm water and stream restoration at the New Belgium site on Craven Street.
Thanks to all who bought Deeds of Support towards the greenway at the old Health Adventure site. We expect to see results of our $60,000 contribution put to work on this stretch of the Reed Creek Greenway starting soon. And of course we are always pleased to have our Friends of Hominy Creek Greenway here to review the master plan and get involved. WE LOVE GREENWAYS AND PEOPLE WHO LOVE GREENWAYS!
We are pleased to announce Addison Martin as the winner of our photo contest.

We loved this photo so much we have featured it on our website as well as presented her with a $100 check. We got so many wonderful photos -- click here to see a sampling -- from this contest we are going to do it again. Send your action shots of fun on the French Broad River this summer to information@riverlink.org and you could win a cash prize and have your photos featured on our website, or our blog or one of our Facebook pages!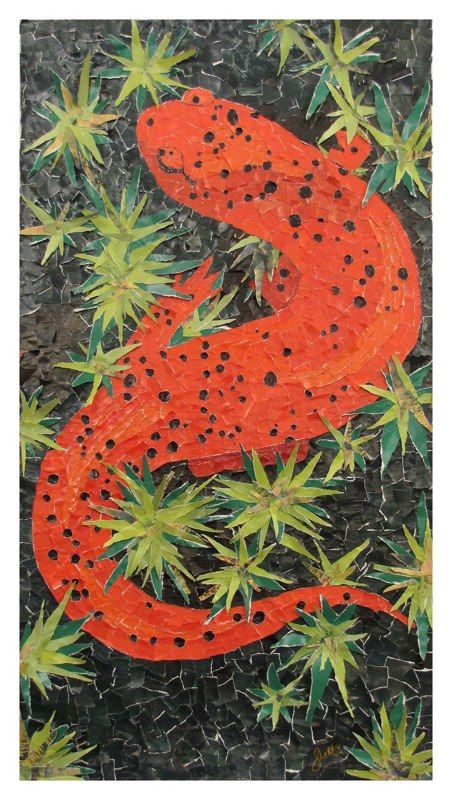 Art & Poetry submission
If you get a moment in April drop by the Holly Library at A-B Tech to see what our children K thru 12 from Transylvania to Madison Counties create to describe the French Broad. I guarantee you will be impressed and moved by this years entries in RiverLink's annual Voices of the River Art & Poetry Contest.
A big shout-out to our friends at the N.C. Wildlife Resources Commission! It's April and they stocked the river with fish, so put out your "gone fishing" sign and get out on the river today!
We think the warmer weather is here to stay and it's time to start planning your river trips. Make it easy on yourself with our interactive maps and apps that work with both the android and apple operating systems to discover and enjoy the French Broad River watershed this summer. You can from iTunes or Google Play Store. Enjoy.
See you on the River!
Karen
P.S. Please read our Annual Fund letter below and help us help our region become a better place to live, work and play!
RiverLink Annual Fund letter
The following is our 2014 annual fund appeal letter from Bob and Ann Lewis (previous owners of Deal Motorcars). We hope it strikes a chord with you.
Dear RiverLink Supporters,
We are proud to serve as co-chairs for the RiverLink annual fund drive and hope you will join us.
We know this organization well, having been long time witnesses to how they have guided this region towards better protection and responsible development of the French Broad watershed. We have been donors for over 20 years and Ann proudly served on RiverLink's Board of Directors for four of those years.
RiverLink took on the challenge of a river in danger of being polluted beyond use and a riverfront forgotten and in many areas derelict. They challenged the community to do better for this precious resource. Through their work in water quality, community planning processes, implementation of a wide variety of projects and unflagging leadership, RiverLink has inspired this region to reclaim the French Broad watershed as a place to live, work and play. Today the river is recognized as a prized resource for all of Western North Carolina.
Now we are asking for your help to ensure this valuable project is continued. The RiverLink board of directors has given 100% support for this effort and with other generous donors we now have half of the funds in hand toward our $200,000 goal by June 30, 2014. The final half of this most important fundraising drive is now up to you, the public who use and appreciate the new French Broad River.
As long-time donors, we know that at least eighty-four cents of every dollar we donate to RiverLink is directly used to implement projects that forever improve the French Broad and its watershed. Please take a few minutes to read the enclosed accomplishments card and then we hope you will join us and this fine organization in continuing this important mission.
Bob and Ann Lewis
Co-Chairs,
2013-2014 Annual Fund
RiverLink Celebrates Earth Month
This is the 44th year that communities come together to celebrate Earth Day. We've decided that one day simply isn't enough to show our love for our planet, so we're celebrating the entire month!
We're planning a wide variety of activities, from river cleanups and workdays to painting and parties. We hope you can join us to show some love for the rivers and lands of Western North Carolina.
Friday (4/11) 3:00-5:00 p.m. at the RiverLink office -- Friday Salon with Bill Jones. "Our native Azaleas and Rhododendrons"
Saturday (4/12) 11:00 a.m.-2:00 p.m. at Carrier Park.

As part of Asheville Earth Week, we're participating in the Sierra Nevada River Cleanup with Asheville Greenworks. Rope, Chainsaw, Drinks and Snacks will be provided.
Saturday (4/12), 1:00 p.m.-5:00 p.m. at the A-B Tech Holly Library. Voices of the River Art and Poetry Reception. Check out the amazing artwork that was submitted for this year's Art and Poetry contest.
Thursday (4/17) 11:45 a.m.- 2:00 p.m., meet at the Asheville Chamber of Commerce. RiverFront Bus Tour. Experience the Riverfront magic firsthand! (Registration required)
Friday (4/18) 3:00 p.m. at the RiverLink office. Friday Salon with Dr. Frank Kalinowski: "Environmental Legacies: Politics, Policy, and American National Character."
Saturday (4/19), 10 a.m.- 10:00 p.m. in Downtown Asheville. RiverLink will have a booth in the eco-village at the Asheville Earth Day celebration. We'll have educational activities, like the enviroscape and and a rain barrel to paint! Come say hey if you're downtown.
Tuesday (4/22)- Happy Earth Day!


We're celebrating with two different service projects in Ross Creek. From 3-5 p.m., we be applying storm drain stencils and will be doing a creek cleanup. Wear clothes that you don't mind getting dirty and shoes that you can get wet.
Saturday, (4/26) 1:00 p.m.-3:00 pm., at the Penrose River Access in Henderson County.
We're celebrating the grand opening of the Penrose River Access and recognizing Self Help Credit Union -- one of our hard working Adopt-A-stream teams who help keep the French Broad River a place to live, work, and play.
RiverLink hosts final talk with Bill Jones of Carolina Native Nursery
Bill Jones
RiverLink continues the Friday afternoon salon series with Bill Jones, founder and President of Carolina Native Nursery, L.L.C. The next session -- the final in the series -- with Bill is Friday, April 11 from 3 p.m. to 5 p.m. at the RiverLink office at 170 Lyman Street in the River Arts District.
The Friday Salon series is free and open to the public. We'd like to get a headcount, so please register online here.
The April 11 topic is Our native Azaleas and Rhododendrons: An overview (with pictures and actual plants) of the many wonderful azaleas, rhododendrons, and a few other plants indigenous to the Appalachian Mountains and the eastern U.S.
Bill Jones is founder and President of Carolina Native Nursery, L.L.C. Carolina Native grows containerized and balled and burlapped native ornamental perennials, shrubs and trees. While they specialize in growing native azaleas and rhododendrons from seed, the nursery propagates over 100 other native species on site. Plants from Carolina Native can be seen from the Biltmore Estate to the Mall in D.C., in Central Park and Monticello, public and private botanical gardens, and in home landscapes large and small, throughout the U.S. Learn more at www.carolinanativenursery.com/.
A Doctor of Rockology examines the 2014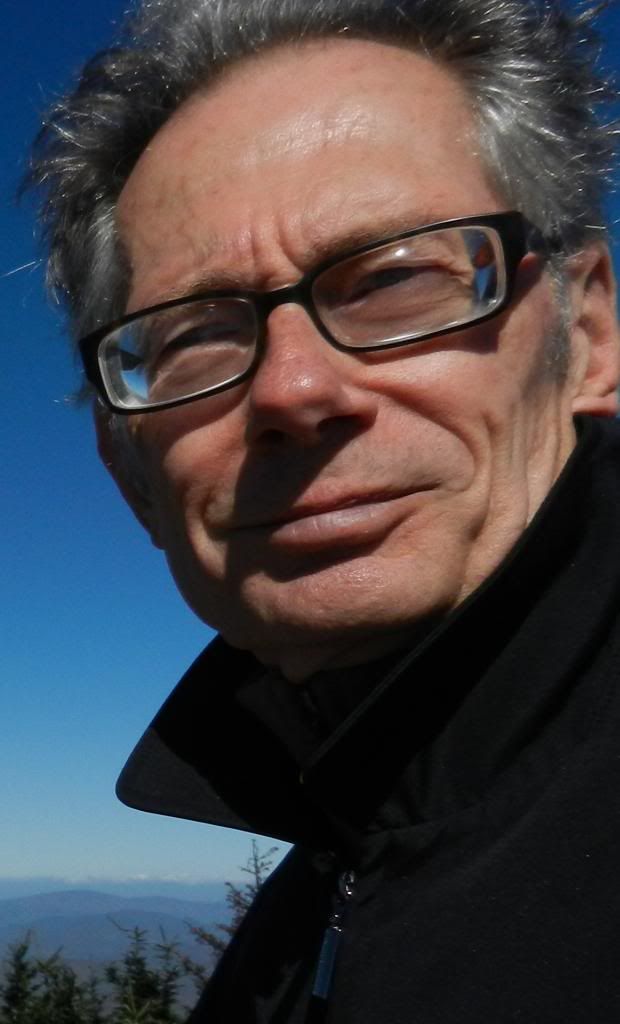 Dr. Joe Safsy

RiverMusic lineup
Click here to see the slate of fine musical talent RiverMusic offers this year.
The summer festival season is bearing down on us and every festival seems to promise some mix of booty-shaking sounds, food, beer and family fun. This year's River Music series will deliver all these and more. Over five glorious Friday nights, River Music will offer five exciting headliners, all bands inspired by traditional styles, but each one willing and able to push and stretch boundaries.
Opening night (May 30) promises an evening of horn-driven musical madness courtesy of L.A.'s Orgone, an 8-piece group of deep old school funksters who push on to disco, house and, all the way across the globe, to Afrobeat. The transatlantic vibe continues on night 2 (June 13) when London's Treetop Flyers take the stage. This heavily heralded quintet draws from the deep well of classic L.A. folk rock---think Crosby, Stills & Nash with some Young and a bit of Fleetwood Mac---and soulfully updates some of the sunniest sounds in rock history. Call night 3 (July 11) an evening of
The Billy Sea
cosmic musical exploration as The Billy Sea present their virtuosic expansion of Appalachian tradition into the territory called "world music."
If this sounds a little far out, come back to earth on night 4 (August 29) when the mighty Artimus Pyle Band raises the roof with its tribute to the classic Southern rock of Lynyrd Skynyrd. You should recover in time for River Music's finale (September 12) with Portland's Fruition. You can scramble the labels and influences---like Dylan, Americana, alt-country, roots rock, the Band and so on---but this band has achieved a heavy rep out West by blowing past their influences to achieve an identity as, simply, a great American band. So y'all come on down this summer, discover our river and more than that, discover some great boundary-busting bands that should play right to the soul of Asheville's music fans. We love tradition but we really love to hear it reborn as something new.
RiverLink volunteer Joe Sasfy is a music critic and long-time contributor to The Washington Post. His articles have also appeared in various music publications, including Musician, Country Music and Creem. He has also acted as chief consultant and producer for several Time Life Music compilation series.
Project Conserve Seeks Dedicated Individuals to Fill Positions Serving Critical Conservation Needs of Western North Carolina
RiverLink has two AmeriCorps positions open starting September 1st., education coordinator and assistant volunteer coordinator. Check out our website for the all the details and see the schedule below for details on when and how to apply.
APPLICATION TIMELINE:
March 21, 2014: Applications and service descriptions will be posted
May 23, 2014: Application deadline
May 26, 2014 - May 30, 2014: Interviews will be scheduled by host sites
June 2, 2014 - June 20, 2014: Interviews will be conducted by host sites
June 23, 2014 - June 27, 2014: Position offers will be made
September 1, 2014: First day of service
AmeriCorps Project Conserve
AmeriCorps Project Conserve members serve western North Carolina communities in four Focus Areas:
Land Conservation

- members educate the community about the importance of land and nature conservation, recruit volunteers for land management and conservation activities, and support land protection by planning new land protection projects, monitoring conserved properties, and conducting land management activities.

Water Quality

- members educate the community about the importance of protecting and improving water quality, recruit and coordinate volunteers for water quality monitoring projects and river clean-ups, and engage in other initiatives that support the education and involvement of the community in improving water quality.

Local Food and Farmland

- members provide educational resources and support to local farmers and promote healthy, local foods in the community.

Energy Conservation

- members educate residents about energy conservation and weatherization, conduct weatherization activities on eligible homes, and design and lead weatherization job skill programs for young adults with barriers to employment.
Headwaters Outfitters repurchased by original owners
Headwaters Outfitters has been sold to the paddling and fly fishing center's founders. Debi and David Whitmire resumed ownership of the only full-service paddling, fly fishing, tubing and hiking operation in Transylvania County this month. The Whitmires and friends started the business as a modest canoe livery service in 1992. Debi Whitmire has served as interim CEO and an executive board member of the Professional Paddlesports Association.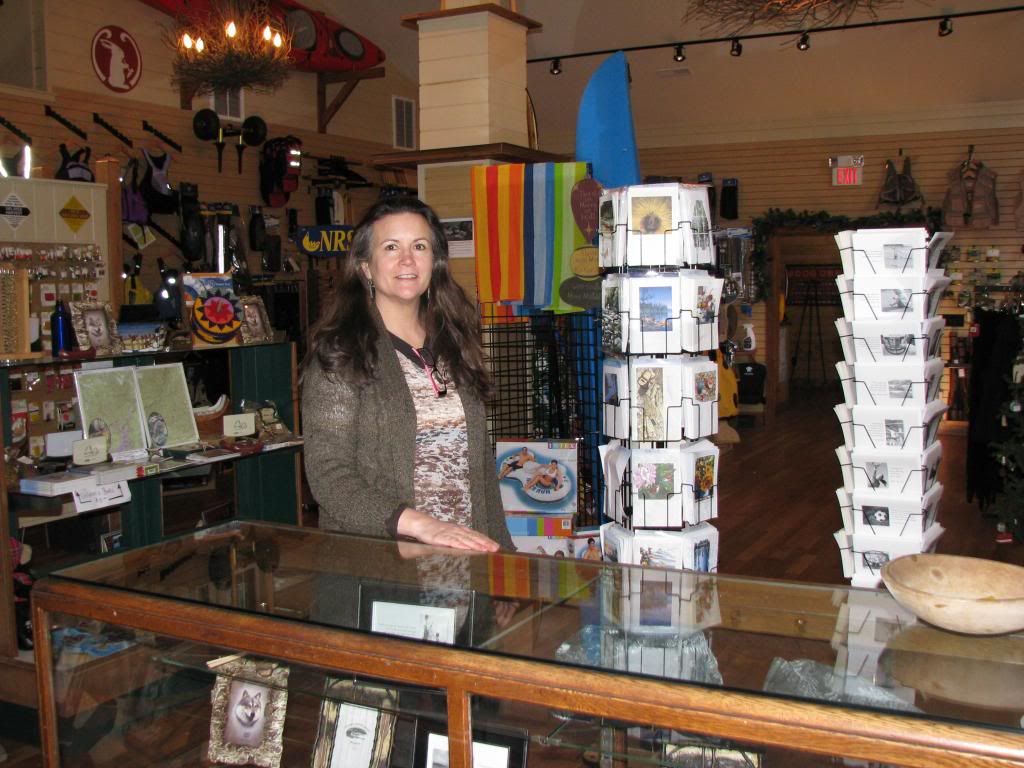 Debi in the shop
Headwaters later moved from downtown Rosman to the intersection of Hwys. 64 and 215, at the confluence of the West and North Forks of the French Broad River.
Sid Cullipher, who had been program director at Headwaters, purchased the business two years ago but died less than a year later.
The Cullipher family, led by Sid's father, Jim, and widow, Nonnie, continued Headwaters Outfitters after Sid's death.
"All who knew and loved Sid are still shaken by his passing as we remember his vision and his devotion to Headwaters and the French Broad,"
Debi Whitmire said. "This new chapter for Headwaters will take us to another level of river adventure and customer service."
Headwaters features a contemporary, mountain lodge-style retail shop with a classroom and multimedia center. The store offers a wide selection of high-end canoes, kayaks, fly fishing gear, guide service, outdoor accessories and clothing. Several downstream locations provide canoe-in camping for more than 30 people so they can go to sleep to the river's lullaby and launch their adventures steps from the water.
The Whitmires and their daughter Jessica Merrill will operate Headwaters with the help of river hosts, fly fishing guides and other staff members.
"We mainly started Headwaters to create employment opportunities for local kids," David Whitmire said. "We loved and still love paddling and fishing, we had this gorgeous river in our backyard and nobody was running trips down it.
"Our challenge now is to match the wonders of this river with the interests of new generations, both visitors and locals. We will be introducing some new concepts in the coming months. We will do our part to protect and enhance the river. You can be assured that the foundation of high customer satisfaction will grow and grow."
Strong supporters of the French Broad Paddling Trail of primitive campsites, Headwaters Outfitters also organizes river cleanups each spring and fall. The 2014 spring cleanup will be May 17.
"Headwaters Outfitters is in strong, loving hands," former owner Jim Cullipher said. "Since its creation, Headwaters has been a family operation with good people devoting themselves to its success."
Nonnie Cullipher added, "The Cullipher family is proud of how Headwaters grew on our watch and delighted that the Whitmires have resumed ownership."
The French Broad River, chronicled in Wilma Dykeman's seminal historical non-fiction bestseller in 1955, is considered the third oldest river in the world. Called the Long Man by Cherokees, the French Broad flows
213 miles into the Holston River in Knoxville, forming the Tennessee River.
For more information, contact Headwaters Outfitters, 828-877-3106, www.HeadwatersOutfitters.com.
PS Debi Whitmire serves on the RiverLink board of directors representing Transylvania County and the headwaters of the French Broad River.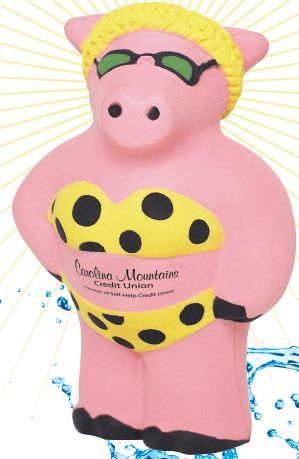 Join us for Earth Month River Celebration at the New French Broad River Access point in Penrose --
When Pigs will Swim!
On Saturday, April 26, from 1-3 p.m., Carolina Mountains Credit Union, RiverLink, The Forest Service, and a local Volunteer Fire Department, are collaborating on an event to celebrate the completion and opening of the New French Broad River Access at Penrose, NC, near Brevard.
The event, to be held at 170 Apac Drive in Penrose, is part of the Earth Month River Celebration and will begin at 1 p.m. CMCU's special event, called "When Pigs Swim!", will be a Swimming Pig River Race at 2 p.m. This race will be on the order of a rubber duck race, where children can choose a plastic pig, put their name on it, and then cheer along their favorite swimming pig to compete for prizes for first, second, and third pig to the dock. All pigs involved in the race will be rescued by the Little River Fire Department's Swift Water Rescue Team at the end of the race. You must be present to win! And there is a limit of 150 pigs to enter the race!
There will also be a special appearance by Penny, the Pig, the Carolina Mountains mascot. Carolina Mountains Credit Union and its parent organization, Self-Help Credit Union, have a long-standing relationship with RiverLink. Volunteers from CMCU have participated for years in River Link's Adopt-A-Stream days, helping to keep the French Broad River a place to live, work, and play. River Link also recognized Self-Help in 2012 with a RiverBusiness Award for its economic development work in the River District. Carolina Mountains Credit Union was originally chartered by the Employees of Dupont. The land that this new river access is on was once owned by Dupont, who gave it to the Fire Department for water rescue training. The Fire Department signed it over to the Forest Service, who, in turn, worked with Riverlink to develop this new river access point.
Sponsors: RiverLink and Carolina Mountains Credit Union, a division of Self-Help Credit Union, N.C. Wildlife Resources Commission, and Little River Fire Department
This event is free and open to the public. For more information, contact Connie Corn at 828-884-8835.
RiverLink Welcomes New Adopt-A-Stream Teams
RiverLink is proud to announce the newest teams of the Adopt-A-Stream program. We're excited to welcome:
Sean Perry Inc. (Buncombe County)
French Broad Real Estate Company (Madison County)
These groups will be working on creeks and streams across the French Broad Watershed. In fact, the French Broad Real Estate Company will have their first cleanup on Saturday, April 26.
If you would like to help with their work day in Madison County, email Jess (jess@riverlink.org) who can put you in contact with the group.
One of our seasoned Adopt-A-Stream teams, WNC Geocaching, will also hold a cleanup along the Swannanoa on the morning of April 26.
RiverLink's Adopt-A-Stream is a flexible program that offers you and your stream team numerous ways to help clean and improve our watershed. RiverLink's minimum level of commitment asks for two cleanups a year and a short report on those activities.
If you'd like more information about the Adopt-A-Stream program, please contact Jess Peete at jess@riverlink.org
UNCA Fraternity Shows Dedication to Service
On March 29, 15 members for UNC Asheville's Alpha Sigma Phi fraternity met to give up their Saturday morning to cleanup a section of Beaverdam Creek in Woodfin, NC. The cleanup happened despite the miserable conditions- cool and rainy.
Although they had the option to cancel and reschedule their cleanup, the members carried on with their service project- something they do every semester as part of the initiation of new members. (You may remember in the fall, the group tackled the Swannanoa River near Azalea Park). The members of Alpha Sigma were not hesitant to get in the water and get dirty.
Over the course of a few hours, Alpha Sigma Phi collected 16 bags of trash and five tires from a section of Beaverdam Creek that was less than a mile long.
The cleanup started near the Craggy Mountain Line- a non-profit that operates approximately 3.45 miles of rail line known as the Asheville to Craggy Branch, which is part of the former Southern Railroad located in Woodfin Township, Buncombe County, NC..
Alpha Sigma Phi is the newest fraternity at UNC Asheville. The purpose of the fraternity is "To Better the Man through the creation and perpetuation of brotherhood founded upon the values of character: Silence, Charity, Purity, Honor and Patriotism".
All month -- L'eau Vie Salon/Spa (
http://www.leaudeviesalon.com/
) is partnering with us and selling raffle tickets for a basket full of goodies that will help you start your own spring renewal.
____________________________
Wednesday, April 9, 5:30 p.m., at the RiverLink offices--
Volunteer information session.


Become involved in the evolution of the river and learn more about RiverLink.
____________________________



Friday, April 11, 3:00-5:00 p.m. at the RiverLink office-

Friday Salon with Bill Jones.

"Our native Azaleas and Rhododendrons"

____________________________

Saturday, April 12, 11:00 a.m.-2:00 p.m., at Carrier Park--

Asheville Earth Week River Cleanup.

Join us for this volunteer clean up of The French Broad River and Hominy Creek. Teaming with Asheville Greenworks, we will lead volunteers in a clean up of the river for the afternoon as well as clearing log jams and strainers in the river. Rope, Chainsaw, Drinks and Snacks will be provided.

Open to the public, but please let Jess

(jess@riverlink.org

) know if you're planning to participate.

Saturday, April 12, 2:00 p.m.- 5:00 p.m., at A-B Tech's Holly Library--

Seventh annual Voices of the River Art & Poetry contest award ceremony.

Contact RiverLink's Education Coordinator, Lizzy Stokes-Cawley, at 828-252-8474, ext. 18 or

education@riverlink.org

for more information.

____________________________

Thursday, April 17, 11:45 a.m.- 2:00 p.m., meet at the Asheville Chamber of Commerce--
RiverFront Bus Tour
Experience the Riverfront magic firsthand! The
RiverLink
bus tour meets at the Asheville Area Chamber of Commerce at
11:45 a.m.
____________________________
Friday, April 18, 3:00 p.m. at the
RiverLink
office --
Friday Salon with Dr. Frank Kalinowski: "Environmental Legacies: Politics, Policy, and American National Character."


____________________________
Saturday, April 19, 12:00 p.m.- 10:00 p.m., Lexington Avenue in downtown Asheville--
Asheville Earth Day Celebration!
RiverLink will have a booth in the Eco-village, so stop by and say hey!
Event volunteers are also needed. Contact Malorie Irvin at mpirving@gmail.com if you want to help out with the Asheville Earth Day Event.
____________________________
Tuesday, April 22--
Happy Earth Day!!
We're celebrating with two different service projects in Ross Creek. From 3-5 p.m., we be applying storm drain stencils and will be doing a creek cleanup. Wear clothes that you don't mind getting dirty and shoes that you can get wet.
____________________________
Saturday, April 26, 1:00 p.m.-3:00 pm., at the Penrose River Access in Henderson County--
Earth Month River.
Join RiverLink and Self Help Credit Union as we celebrate one of our hard working Adopt-A-stream teams who help keep the French Broad River a place to live, work, and play.
We're also celebrating the grand opening of the Penrose River Access.
Free and open to the public.
___________________________
Saturday, May 3 -- at Blue Heron Whitewater (35 Little Pine Rd, Marshall) --
Proceeds from rafting trips to benefit RiverLink!
Saturday, May 3, 10:00 a.m., meet at the NOC outpost in Walnut, North Carolina--
Save the French Broad River cleanup with RiverLink, NOC, and Sierra Nevada. Participants get $15 discount to the French Broad River Festival in Hot Springs. To participate as a RiverLink volunteer, email jess@riverlink.org
___________________________
Saturday, May 17 --
Clean Stream Days. More details to follow
Volunteer Spotlight
Joe Luna and Paula O'Hara
Joe and Elvis enjoy a walk together
At Riverlink events you'll find Paula O'Hara and Joe Luna helping out. When they moved here over 20 years ago, they discovered RiverLink and the French Broad on a river bus tour. And they became friendly with Karen and Bob Cragnolin.
Originally, they hail from Nashville, Tennessee (Joe) and the New York suburbs (Paula). Joe had recently taken a job at Akzo Nobel (later Colbond) and he and Paula moved to Asheville. She bought a business brokerage business and ran it for several years. Now they are both retired.
"We have measured our Asheville years in RiverLink tee-shirts" Paula said jokingly. From the playground build and the Rotary pavilion at Carrier park, to multiple Riverfests where Joe pours beer and Paula paints faces.
In years past, Paula was a "French Broad" and danced the can-can and more recently has taken art classes at studios in the River Arts District.
Paula and Joe have introduced friends and relatives to the river, either with a picnic at French Broad River Park or strolling the studios to see the wonderful art or enjoying a beer at a local brewery. Their labradoodle Elvis enjoys walks along the Wilma Dykeman RiverWay and also romping in the dog park.
Not only do they volunteer and enjoy the river but they have also met wonderful people through RiverLink, including Wilma Dykeman herself.
They continue to help out and admire the progress that has been made on the river in those 20 Asheville years.
The Love The French Broad Raffle is back!
RiverLink launches its annual
"Love the French Broad Raffle," with the first drawing on Friday, July 11 at the RiverMusic concert featuring The Billy Sea. The Love the French Broad River Raffle is an opportunity to win outdoor gear and prizes while helping the local non-profit achieve its mission to revitalize the French Broad River and watershed as a place to live, work and play.
Sponsored by Asheville Adventure Guide, the raffle offers three chances to win, as tickets remain in the pot until the grand prize drawing. Following the July 11 drawing, there will be two additional drawings, on Saturday, August 9 at RiverFest, with the grand prize drawing at the last RiverMusic on Friday, Sept. 12.
Buy three tickets for $10 or one ticket for $5. Tickets will be on sale at all RiverMusic events, at our office at 170 Lyman Street or online here.
The 2014 prize packages include prizes such as ENO hammocks (two per drawing!), New Balance watches, Sofsole shoe inserts, and more!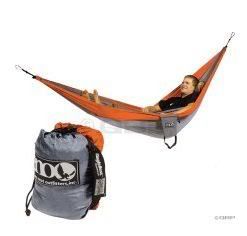 Desalination info and trivia
As pressure on our freshwater reserves mount worldwide, removing salt from seawater will become more and more necessary.
Desalination, desalinization, and desalinisation refer to any of several processes that remove some amount of salt and other minerals from saline water. More generally, desalination may also refer to the removal of salts and minerals, as in soil desalination.
Salt water is desalinated to produce fresh water suitable for human consumption or irrigation. One potential byproduct of desalination is salt. Desalination is used on many seagoing ships and submarines. Most of the modern interest in desalination is focused on developing cost-effective ways of providing fresh water for human use. Along with recycled wastewater, this is one of the few rainfall-independent water sources.
Due to relatively high energy consumption the cost of desalinating sea water are generally higher than the alternatives (fresh water from rivers or groundwater, water recycling and water conservation), but alternatives are not always available.
Desalination is particularly relevant to dry countries such as Australia, which traditionally have relied on collecting rainfall behind dams to provide their drinking water supplies. According to the International Desalination Association, in June 2011, 15,988 desalination plants operated worldwide, producing 66.5 million cubic meters per day, providing water for 300 million people.Production is expected to reach 120 million m3 by 2020; some 40 million m3 is planned for the Middle East. The world's largest desalination plant is the Jebel Ali Desalination Plant (Phase 2) in the United Arab Emirates. The largest percent of desalinated water used in any country is in Israel, which produces 50% of its domestic water use from seawater desalination.
Desalination trivia quiz
Desalination is a process which:
A) sucks up marine creatures
B) adds more salt to brackish water
C) removes salt from seawater or brackish water to produce fresh water
How many desalination plants are there world - wide?
A) 2
B) 1000
C) 7500
Desalination produces water at " " times the cost of other methods?
A) 10
B) 7
C) 2
Which of the three processes is used in desalination?
A) reverse osmosis
B) galvanization
C) convection
A desalination plant is most likely to:
A) decrease green - house emissions
B) make all Australians more water smart
C) leave large amounts of salty brine water, which is difficult to dispose of
What is reverse osmosis?
A) a song by INXS
B) water being heated to create steam
C) the filtering of saltwater, trapping it one side, and allowing freshwater to be obtained on the other
He

Mile-A-Minute Vine
Scientific Name: Persicaria perfoliata
Identification: Mile-a-minute vine is a species of flowering plant in the buckwheat family, Polygonaceae. Common names include mile-a-minute weed, devil's tail, and giant climbing tearthumb. It is a trailing herbaceous annual vine with barbed stems and triangular leaves. It is native to most of temperate and tropical eastern Asia
Appearance: It has a reddish stem that is armed with downward pointing hooks or barbs which are also present on the underside of the leaf blades. The light green colored leaves are shaped like an equilateral (equal-sided) triangle and alternate along the narrow, delicate stems. Distinctive circular, cup-shaped leafy structures, called ocreas, surround the stem at intervals. Flower buds, and later flowers and fruits, emerge from within the ocreas. Flowers are small, white and generally inconspicuous.
Habitat: Mile-a-minute weed generally colonizes open and warm areas, along the edges of woods, wetlands, stream banks, and roadsides, and uncultivated open fields, resulting from both natural and human causes, dense wooded areas where the overstory has opened up increasing the sunlight to the forest floor. Natural areas such as stream banks, parks, open space, road shoulders, forest edges and fence lines are all typical areas to find mile-a-minute. It also occurs in environments that are extremely wet with poor soil structure.
Mile-a-minute weed is primarily a self-pollinating plant (supported by its inconspicuous, closed flowers and lack of a detectable scent), with occasional outcrossing. Fruits and viable seeds are produced without assistance from pollinators. Vegetative propagation from roots has not been successful for this plant. It is a very tender annual, withering with a slight frost, and reproduces successfully until the first frost. Mile-a-minute is a prolific seeder, producing many seeds on a single plant over a long season, from June until October in Virginia, and a slightly shorter season in more northern geographic areas. Mile-a-minute can cover as much as 30ft in a single season, maybe even more in the southern US states.
Birds are probably the primary long-distance dispersal agents of mile-a-minute weed. Transport of seeds short distances by native ant species has been observed. This activity is probably encouraged by the presence of a tiny white food body (elaiosome) on the tip of the seed that may be attractive to the ants. These seed-carrying ants may play an important role in the survival and germination of the seeds of mile-a-minute weed. Local bird populations are important for dispersal under utility lines, bird feeders, fence lines and other perching locations. Other animals observed eating mile-a-minute weed fruits are chipmunks, squirrel and deer.
Control: Hand removal of seedlings throughout the growing season is the most effective traditional control, though hardly practical for a wide-range program. Broad-spectrum herbicides, though effective, are not practical in many infested areas due to close involvement of native vegetation. A non-systemic herbicidal soap is the preferred chemical treatment, but must be reapplied throughout the season to staunch new growth.
Download Your Free French Broad River Paddle Trail App from iTunes or Google Play.
Thanks to a generous grant from the NC Adopt-A- Trail program and contributions from our board of directors, RiverLink is excited to release the new comprehensive French Broad River Paddle Trail enjoyment map and app -- 13 interactive layers of information to help you identify and locate all the services you will need to enjoy recreating in the French Broad River watershed. We told our design team to make this a "one stop" application for fun in the French Broad River watershed - and they dd1 It 's just in time for spring and summer so you can plan your trip anywhere in the French Broad watershed.


Map/app layers include: overnight camping, health & wellness, craft and arts studios, local attractions, lodging, outfitters, recreation, restaurants, cafes and breweries, river access, river gauge, river hazards and transportation options. The map and app offer all the things you will need to plan your river trip, be it a day trip or a longer overnight stay. The app geo-locates you wherever you are in the watershed.


The app is now downloadable from
iTunes
, in the
Google Play Store
for Android users or on the RiverLink website NOW.
Along with the French Broad River Paddle Trail map and app we invite you to see, learn and enjoy information at one of the 21 new kiosks we have installed along the watershed that we hope will inspire you about the flora, fauna, history, people and families who influenced the French Broad watershed.
To have your business included on the app and map - here's what to do:

Here's the application and process:
Application Process:
1. You will need the latest version of Adobe Reader to fill out the application.
2. Download the Application from our website at riverlink.org
3. Save the application as a .PDF file on your computer.
4. Fill out the application using Adobe
5. When finished SAVE your work on computer.
6. Email a live version, or Printed & scanned version, to WaterResources@riverlink.org,

RiverLink staff member and Watershed Manger Nancy Hodges has received a full scholarship to "Leave No Trace Leadership Training School." RiverLink will host a series of free training programs this summer for anyone who wants to learn how to be a sustainable river user and leave no trace at our free overnight camping sites along the river that require no reservation and are permanently protected by conservation and recreation easements.
FRENCH BROAD RIVER CLEANUP
Join the Nantahala Outdoor Center on a raft trip to clean up the French Broad River from Barnard to Hot Springs, with help from Riverlink, Sierra Nevada and The French Broad River Festival as sponsors.


Every year, as part of the festivities surrounding the French Broad River Festival in Hot Springs, NOC leads a cleanup of the river with help from Riverlink, Sierra Nevada, and The French Broad River Festival. This year's cleanup will take place the morning of Friday, May 2nd. Volunteers will meet at 10:00 a.m. at NOC's French Broad Outpost near Walnut, NC (click here for driving directions). Shuttle service will be provided.


Lunch will be provided and by helping you will receive a $15 discount to the French Broad River Festival at the takeout (Present voucher at gate for reimbursement if you've already purchased tickets) and a sweet Sierra Nevada gift bag!



The trip is capped at 42 people.