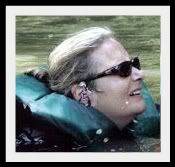 From the exec's desk
Dear RiverLovers,
We really enjoyed Earth Month and we want to thank the hundreds of volunteers who came out to do everything from participate in our annual Art & Poetry contest and exhibit to helping clean up streams, to celebrating our newest Adopt-A-Stream team in Transylvania County. We appreciate all you do to keep our river swimmable, fishable, accessible and enjoyable and we couldn't do what we do without your help.
If you missed the opportunity to get in involved with an Earth Month activity we are partnering with Headwaters Outfitters in Transylvania County on May 17 for Upper French Broad Clean-Up Day. We also have a ton of opportunities for volunteers for Clean Streams Day on May 17 all over the watershed so give us a call to sign up at dave@riverlink.org or at 252-8474, ext 11. We will be putting and taking out at our Performance Plaza so come help us pick up some trash. On Saturday the 10 we are working I
in Hominy Creek so loads of opportunities to get involved and support our many greenway and litter projects.
The Name That Stream contest results are in...and the winner is - Penland Creek. Many thanks to all who took the survey, submitted a proposed name, did some research and came to meetings to help us select just the perfect name to submit to USGS for the little creek that runs into the New Belgium property on Craven Street in West Asheville and ultimately flows into the French Broad River. Stay tuned -- we will let you know when it's officially accepted as an addition to the USGS map system. As many of you know, Johnny Penland's auction house was an icon on Craven Street. The Friday night live auctions Johnny ran for decades were a vital part of the history of the area and people as well as other auctioneers and dealers would travel from all over the southeast to view and bid on Johnny's offerings.
It was a great pleasure to attend the ground breaking ceremony at the New
Belgium site on May 1. In so many ways it is a dream come true to have such an environmentally conscience, community-minded company as an anchor for the riverfront. We are so pleased to be partnering with New Belgium, the city, county, chamber and state and providing $400,000 towards making the storm water, stream restoration and educational aspects of this project state of the art. Having the second- and third-largest craft breweries locate their east coast headquarters in our watershed is proof positive that our economy is dependent on a clean and healthy environment.
Hats of the French Broad Classique and race organizer Andy Kluge, for a job well done again this year. RiverLink has been a sponsor for this event since it started and it is gaining popularity every year.
Keep your eyes peeled for construction to start on the new greenway we are helping to plan and fund on Reed Creek near UNCA.
Fanny Franklin of Orgone
We officially kick off the RiverMusic season on Friday night May 30 and will be featuring The Horse You Rode In On and headliner Orgone. We specifically designed RiverMusic to be multi-modal and have a new boat access so you can arrive by boat. We encourage you to ride your bike or hop on one of the three trolleys we will be running from Biltmore Village, west Asheville and downtown. I hope you saw my article about RiverMusic in this month's Laurel of Asheville magazine.
We are proud that our event has always been solar powered by our long-time partner in this venture Sundance Power Systems, Inc. None of this would be possible of course without the support of our wonderful sponsors including the Chaddick Foundation, Prestige Subaru, Pisgah Investments, Oscar Blues, New Belgium, Sierra Nevada and Catawba Brewing along with our media sponsors at Mountain Express and WNCW. By popular demand we have also increased the number of food trucks this year to include El Kimchi, The Lowdown, Gypsy Queen, Avery's Hot Dogs, Pho ya Belly, Farm To Fender, Melt Your Heart, Taste & See NC, Smashbox, Root Down, The Hop, Sunshine Sammies, and Ursa Minor.
I enjoyed an intercity visit trip to Nashville, Tennessee this week with Mayor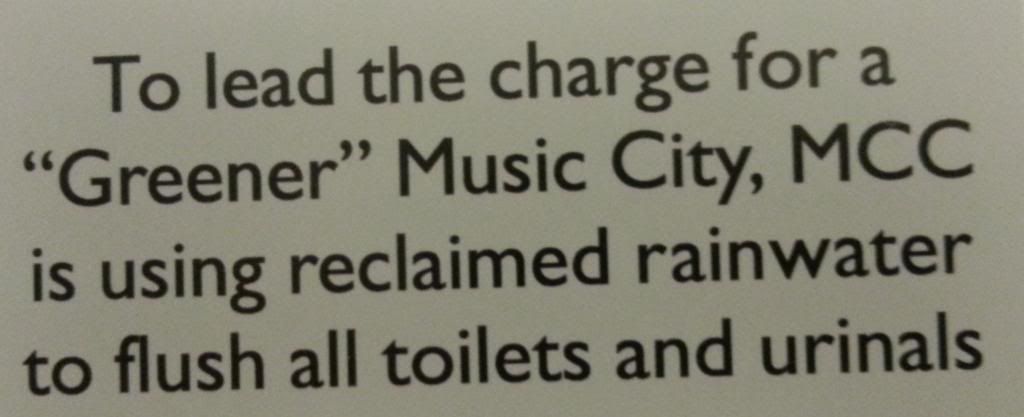 Manheimer, County Chair David Gantt and about 40 community leaders to see how they promote music, health care, technology and their river as an amenity for the folks who live there as well as an enticement for tourists to visit. I am filing away as much information as possible to help make RiverMusic better every year!
I was very pleased to be one of the first presenters at a new group who loves science and plans to meet monthly. This is a joint effort of science faculty at area colleges and universities, along with Symbiosis Art+Science Alliance (symbASA), the Asheville Science Tavern follows in the footsteps of many other "science taverns," "science cafés," and other similar groups, getting science out into the public in a fun and interactive forum. If you're not familiar with these science social events, you can read more about a national group with many different city chapters here: http://www.cafescientifique.org and Atlanta's group here: http://www.meetup.com/AtlantaScienceTavern. We had a great time and I hope you will consider joining these discussion sin the future.
Speaking of interesting things going on don't miss the next and last Wilma Dykeman Legacy program scheduled for Saturday, May 10 with Tennessee River Valley presenter Gary Springston who is the water supply manger for the TVA and responder Doug Miller Chair of the Atmospheric Sciences department at UNCA. If you missed this informative series please visit our YouTube page.
The final presentation, at least until his book is published, by Dr. Frank Kalinowski is scheduled for May 16. If you missed this series and you are interest in the US Constitution and the environment and how they interact today in a way that could never been envisioned when the constitution was adopted then you will want to listen to his talks on our YouTube page.
Please plan on joining us on May 22, from 4 p.m. until 11:45 at the Hi Wire
Brewing event. Once a month, Hi-Wire Brewing, 197 Hilliard Avenue on Asheville's South Slope, picks a local non-profit which has views aligned with the people who work there, and donates 15% of tasting room sales to the organization. It's a fund- and friend-raiser for us and we very much appreciate Hi Wire for their support.
Be sure to put All Go West, June 7, on your calendar. RiverLink is the beneficiary of this event. And don't forget the annual summer Studio Stroll on June 14 -- 15 tht we started and now help to sponsor each year. Only one artist is still here from the first Studio Stroll we sponsored in 1994 -- Joe Ransmeier -- so be sure to drop into his studio and say hello to a pioneer!
See you on the river,
Karen
P.S. To all of our wonderful donors, 1700-plus volunteers and members: Thank you.
P.P.S. We still have a few places left for our summer camp so sign up your child or grandchild for a watershed full of fun this summer at the RiverLink Summer Camp.

The following is our 2014 annual fund appeal letter from Bob and Ann Lewis (previous owners of Deal Motorcars). We hope it strikes a chord with you.
Dear RiverLink Supporters,
We are proud to serve as co-chairs for the RiverLink annual fund drive and hope you will join us.
We know this organization well, having been long time witnesses to how they have guided this region towards better protection and responsible development of the French Broad watershed. We have been donors for over 20 years and Ann proudly served on RiverLink's Board of Directors for four of those years.
RiverLink took on the challenge of a river in danger of being polluted beyond use and a riverfront forgotten and in many areas derelict. They challenged the community to do better for this precious resource. Through their work in water quality, community planning processes, implementation of a wide variety of projects and unflagging leadership, RiverLink has inspired this region to reclaim the French Broad watershed as a place to live, work and play. Today the river is recognized as a prized resource for all of Western North Carolina.
Now we are asking for your help to ensure this valuable project is continued. The RiverLink board of directors has given 100% support for this effort and with other generous donors we now have half of the funds in hand toward our $200,000 goal by June 30, 2014. The final half of this most important fundraising drive is now up to you, the public who use and appreciate the new French Broad River.
As long-time donors, we know that at least eighty-four cents of every dollar we donate to RiverLink is directly used to implement projects that forever improve the French Broad and its watershed. Please take a few minutes to
read the enclosed accomplishments card
and then we hope you will join us and this fine organization in continuing this important mission.
Bob and Ann Lewis
Co-Chairs,
2013-2014 Annual Fund
Calling Volunteers for Concerts by the River!
The nights are getting longer and the weather warmer, and RiverLink is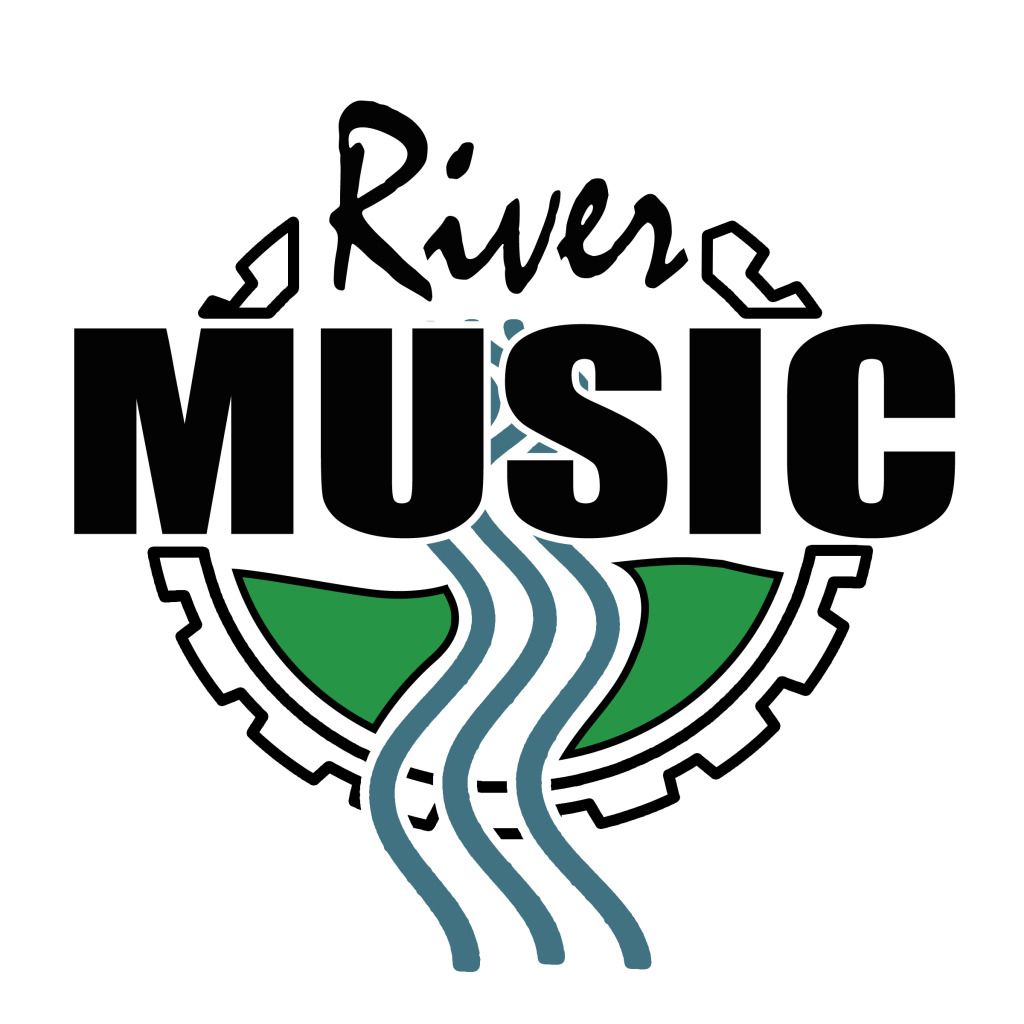 heading to the river for RiverMusic and RiverFest. Each concert requires approximately 60 volunteers. We need folks to help us set up and break down, sell wristbands and tokens, serve refreshments, park cars, and sort the trash and recycling throughout the concert. With the first RiverMusic on Friday, May 30, we're kicking the volunteer recruitment into high gear starting NOW.
It's a fun time, and volunteers get a beer token and a tee shirt. We'll do two shifts: 4:45 -- 7:30, and 7:30 -- 10:00.


To make the process easy, we're using SignUpGenius to sign folks up for positions and shifts. The
May 30
and
June 13
signups are already up and running. You don't have to open a SignUpGenius account or give your e-mail to participate, but still, if you'd rather do this the old-fashioned way, e-mail Dave Russell at dave@riverlink.org or call 252-8474, ext. 11.
This year's lineup:
Friday, May 30 - Funk/Soul/Afrobeat night with headliner "
Orgone
" and "The Horse You Rode In On
."
May 17th Clean Streams Day River Cleanup



Join RiverLink and Asheville GreenWorks for the spring's largest river, creek and stream cleanup Saturday May 17th. Followed up with a Wedge Brewing Co sponsored after-cleanup-party.


We're looking for 12 teams willing to take on some super trashed waterways. Groups will schedule times to come by the GreenWorks and River Link's offices to pick up supplies, maps and gear BEFORE the May 17th cleanup. You will then organize your cleanup team on Saturday May 17th and then come to our after party with your team, pictures and some great stories. Free food, beverages, beer (if 21) and swag for all participating volunteers.


Schedule to pick up supplies:

Asheville GreenWorks - Eric Bradford


318 Riverside Drive, Asheville NC 28801 - Ph 828-254-1776

volunteer@ashevillegreenworks.org

We can provide a limited number of clean up supplies, creek boots, waders, boats, gloves and tools.

Boaters / Paddlers -
We have a limited number of positions in the boats, sign up asap to secure your spot. Feel free to bring your own boat
Swannanoa River (from downtown Biltmore to River Link)
Hominy Creek (from Bear Creek Road to Hominy Creek River Park)
Preregister to take on the following stream, creek or branch:
Hominy Creek Greenway Community Work Days
Want to get your hands dirty and help support the greenway by planting native species, creating rain gardens, or maintaining or building trails? Are you interested in projects that enhance creek access or improve water quality?


Join with other neighbors and friends as we work together to take care of the Hominy Creek Greenway. Community work days will be held the 2nd Saturday of each month. We'll meet at the Shelburne entrance parking lot.


Priority Projects will include: plantings in rain gardens (that were installed during the April Work Day), side trail maintenance, adapting dog stations for bag holders, clearing of invasive species, and building stairs to improve access to the beach area.


Dates:

Saturday, May 10th from 9am- noon
Saturday, June 14th from 9am- 1pm ** We will be working on the Adventure Free Playground area - The Future Raspberry Hill Play Institute - Educators and Kids encouraged!
Saturday, July 12th from 9am- noon
Join Us for the First Annual Green Way Get Down
Project Conserve Seeks Dedicated Individuals to Fill Positions Serving Critical Conservation Needs of Western North Carolina
RiverLink has two AmeriCorps positions open starting September 1st., education coordinator and assistant volunteer coordinator. Check out our website for the all the details and see the schedule below for details on when and how to apply.
APPLICATION TIMELINE:
March 21, 2014: Applications and service descriptions will be posted
May 23, 2014: Application deadline
May 26, 2014 - May 30, 2014: Interviews will be scheduled by host sites
June 2, 2014 - June 20, 2014: Interviews will be conducted by host sites
June 23, 2014 - June 27, 2014: Position offers will be made
September 1, 2014: First day of service
AmeriCorps Project Conserve
AmeriCorps Project Conserve members serve western North Carolina communities in four Focus Areas:
Land Conservation

- members educate the community about the importance of land and nature conservation, recruit volunteers for land management and conservation activities, and support land protection by planning new land protection projects, monitoring conserved properties, and conducting land management activities.

Water Quality

- members educate the community about the importance of protecting and improving water quality, recruit and coordinate volunteers for water quality monitoring projects and river clean-ups, and engage in other initiatives that support the education and involvement of the community in improving water quality.

Local Food and Farmland

- members provide educational resources and support to local farmers and promote healthy, local foods in the community.

Energy Conservation

- members educate residents about energy conservation and weatherization, conduct weatherization activities on eligible homes, and design and lead weatherization job skill programs for young adults with barriers to employment.
At RiverLink we are excited and gearing up for RiverCamp 2014



During a week with RiverLink campers will get the chance to investigate a local stream's water quality by looking for aquatic insects. Build their own watershed model and find out how human activities impact the river. Visit the North Fork water Treatment Plant and the fish hatchery. Create river-inspired art and poetry, and volunteer for our Clean Stream Team. And of course, explore the river by kayak, canoe, or raft!

The goal of the French Broad River Camps is to educate and empower the next generation of watershed stewards. The River Camps will provide the opportunity for rising 3rd-8th grade students to spend a w

eek of their summer exploring the river and its watershed. The curriculum will include hands-on environmental education, river recreation, and service-learning projects.

At RiverLink we believe that the best way to appreciate the water is to experience it. Campers will get the opportunity to interact with the local ecosystem in each field trip and activity.

RiverCamp is a Monday-Friday daycamp from 9:00am -4:00pm; dates of availability are:
June 9th-13th - Rising 3rd-5th grade
June 23rd -27th -Rising 6th - 8th grade
July 7th - 11th - Rising 3rd-5th grade
July 21st -25th - Rising 6th-8th grade
Information and registration forms can be found at: http://riverlink.org/learn/education-programs/summer-camps/

Please contact Lizzy Stokes-Cawley at education@riverlink.org or at
(828) 252-8474 ext. 18 with any questions or concerns!

Vote in Mountain Xpress Best of 2014
For 8 years, RiverLink has been voted Best Local Environmental Group by the readers of the Mountain Xpress.
Help us continue our winning streak by voting at:
Voting continues through May 21st.
Saturday, May 10, 9:00 a.m.- 12:00 p.m.--
Friends of Hominy Creek Greenway Work Day. Meet at 25 Shelburne Road
Thursday, May 15, 11:45 a.m.- 2:00 p.m., meet at the Asheville Chamber of Commerce--
RiverFront Bus Tour
Experience the Riverfront magic firsthand! The RiverLink bus tour meets at the Asheville Area Chamber of Commerce at 11:45 a.m.
Friday, May 16, 3:00 p.m. at the RiverLink office --
Friday Salon with Dr. Frank Kalinowski: "Environmental Legacies: Politics, Policy, and American National Character."


Saturday, May 17, 10:00 a.m.- 4:00 p.m. --
Clean Stream Days. . Wedge sponsored Volunteer Appreciation party after the clean up.
Tuesday, May 20, 6:00-9:00 p.m. at the Unity Church (130 Shelburne Road Asheville, NC 28806) --
Friend of Hominy Creek Membership Event.
Get more info about FOHCG priority projects:
Drainage, Erosion and Trail Improvements
Kiosks and Interpretive signage
Outdoor Classroom and Work shed
Riparian/Streambank Restoration
Beach Improvements
Wednesday, May 21, 10:00 a.m. & 5:30 p.m., at the RiverLink offices--
Volunteer information session.


Become involved in the evolution of the river and learn more about RiverLink.
RSVP to jess@riverlink.org by 5/20
.
**PLEASE NOTE THIS IS A RESCHEDULE DATE**
Thursday, May 22, 4:00 p.m.-11:00 p.m. at Hi-Wire Brewing (197 Hilliard Avenue Asheville, NC 28801)--
Hi-Wire will be donating 15% of its tasting room sales to RiverLink!
Friday, May 30, 5:00 p.m. at the RiverLink Sculpture and Performance Plaza (144 Riverside Drive)--
Henry Read
Originally from Greensboro, Henry moved to Asheville five years ago to attend the University of North Carolina. The natural wealth of the French Broad region was a major motivating factor in his choice of school but he did not learn about RiverLink until the end of his college career.
"It was pretty serendipitous, actually" he said of his first encounter with us."One of my roommates got into some trouble at a festival last last spring, and wound up doing community service at River Music right when we moved in together. I hadn't seen him for over a year at that point, so I started volunteering as a way to catch up. He finished and moved on, but I liked the people and the cause so much I've been taking every chance I get to get more involved!"


In addition to parking and pouring at River Music, Henry now works with creek cleanups, helped manage the Art and Poetry Contest, and is serving as this spring's education intern. He has high hopes for the coming year, and intends to create a new facet for our curriculum that teaches students the beneficial economic impact of the French Broad's renaissance over the past 20 years.

The Love The French Broad Raffle is back!
RiverLink launches its annual
"Love the French Broad Raffle," with the first drawing on Friday, July 11 at the RiverMusic concert featuring The Billy Sea. The Love the French Broad River Raffle is an opportunity to win outdoor gear and prizes while helping the local non-profit achieve its mission to revitalize the French Broad River and watershed as a place to live, work and play.
Sponsored by Asheville Adventure Guide, the raffle offers three chances to win, as tickets remain in the pot until the grand prize drawing. Following the July 11 drawing, there will be two additional drawings, on Saturday, August 9 at RiverFest, with the grand prize drawing at the last RiverMusic on Friday, Sept. 12.
Buy three tickets for $10 or one ticket for $5. Tickets will be on sale at all RiverMusic events, at our office at 170 Lyman Street or online here.
The 2014 prize packages include prizes such as ENO hammocks (two per drawing!), New Balance watches, Sofsole shoe inserts, and more!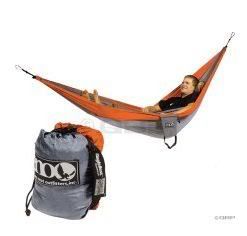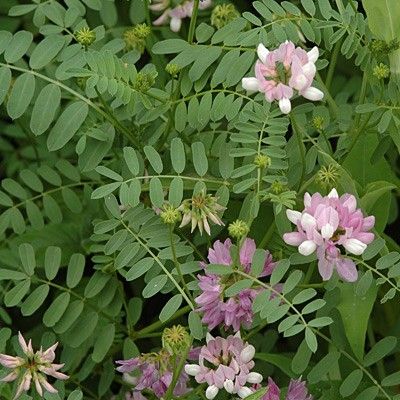 Coronilla varia also known as Crown Vetch
Scientific Name:
Securigera varia
Identification: Crown vetch is typically a ground cover but can grow to a height of up to 2
ft with trailing hairless stems that can reach over 3 feet long. The leaves have 15-25 pairs of pinnately compound leaflets with a prominent mid-vein below and a single
leaflet on the end of the central rib. The leaflets have no leaf stalks and range in length from .5 to 2 inches. The flower clusters are a pinkish-lavender to white color that bloom
May- August. The flower cluster looks similar to a crown which gives this plant its common name.
Ecology:
Coronilla can survive in a variety of environmental conditions, but grows best
in areas with 46 cm or more annual precipitation. Established stands can tolerate up to
165 cm of annual precipitation, as well as withstand long periods of drought, but cannot
tolerate flooded or anaerobic soil conditions. The Crown Vetch prefers sunny, open
areas, as it is intolerant of shade. Well-adapted to all coarse and medium textured soils, including sands, gravelly-rocky soils, and loams. It does not grow particularly well in fine textured soils, but can survive in silts and clays. This plant can grow on low fertility sites
and on soils ranging in pH from 5.0 to 7.5. It is not tolerant of saline and alkaline soils.
Coronilla can reproduce vegetatively by rhizome sprouts, or via the production of seeds.
Art Gover of Pennsylvania State University Extension reports that C. varia will typically have a large seed bank stored in the soil, and that these seeds do not require a period
of cold stratification to germinate. He adds that C. varia management sites that have been monitored for a number of years, still have seeds that continue to germinate. It is
unknown how long seeds of C. varia remain viable in soil.
Plant Control:
Control methods can be approached either organically or chemically
depending on personal preference and the severity of the invasion. If handled with an
organic preference, and in a fire adapted location, repeated pre- scribed burning in late spring have been effective at controlling this species. Mowing repeatedly for several years in June and late August can also control this species as well as hand pulling in
smaller infestations. Taking a more chemical stance with the crown, like many weeds in the legume family, Milestone® & Transline® are two broadleaf specific herbicides recommended for treatment of this species. A rate of .25 oz/gallon is sufficient to treat
targeted plants. Though less effective, glyphosate (Roundup®, etc.) can be used for ffoliar application applied at 2% a.i. solution with water. Glyphosate is nonselective and should be used with caution to prevent harm of non-target species. These treatments may need to be done for several years to fully eliminate the crown vetch colony. The best time treat crown vetch is just as it begins to
flower. Always read herbicide labels carefully before use and always apply herbicide according to the product label.
Litter -- what is it exactly?
Tidy Man, an international symbol
A recent survey claims that 75% of people admit to having littered in one way or another over the past 5 years. Anywhere from a cigarette butt to massive waste like mattresses and tires, our environment is heavily altered by human disposal. Before you check yourself off the list of responsibility for this growing issue, take a look at some of the most common forms of littering and see what you can do to help reduce the attack on nature...
* Roughly 50% of all littered items are cigarette butts, likely because one doesn't feel that the proper disposal of such a small item truly matters. However, simply putting butts into an old pack or container until you can transfer them into a trash can is a much more productive way to practice. Small things do matter!
* Fast food waste is 33% of the recorded litter collected. The main reason behind this, and many other cases of litter for that matter, is impatience. The average person will go 12 steps with trash before they litter. The only real solution to depleting this specific littered item is to just hold onto the item until you approach a trash can, and be respectable enough to not leave behind trash that can harm the environment.
* The next most significant offender is floatable litter that contains polystyrene. When ingested by animals who mistake it for food, polystyrene can poison and/or clog stomachs leading to death by either toxicity or starvation. Once released into the environment, polystyrene will NEVER decompose to a non-recognizable form.
Entanglement occurs when animal becomes inextricably wrapped in or ensnared up by something. In many cases litter can entangle an animal swimming by. If the animal is unable to extricate itself, it can suffocate or drown. In order to prevent this you can limit your use of plastics as well as refrain from dumping into any waterway, whether a creek or ocean.
* Plastic is the other major littered item with serious side effects. Six packs rings are estimated to cause 6 million sea bird deaths a year and over 100,000 marine mammal deaths. The plastic used to create the rings takes 450 years to decompose! Plastic shopping bags, which can result in both suffocation and drowning, take between 10-20 years to decompose. Plastic bags can be easily reduced and eventually eliminated with the switch to recyclable bags.