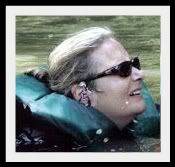 From the exec's desk
Dear RiverLovers,
One of our very generous donors has issued a community challenge for our annual fund. The donor will match dollar for dollar every donation and/or pledge we receive by June 30 up to $10,000. Our goal for 2014 was $200,000 and we need your help to meet it. Your contribution to our annual fund allows us to staff the projects that make our watershed better, host free concerts, offer watershed education based summer day camps, build new river access and overnight camping sites, clean up dirty-dirt left by decades of unregulated development along our river corridors, manage and empower over 1,700 volunteers, design and fund greenways and teach over 5,000 students a year to name a few of the projects we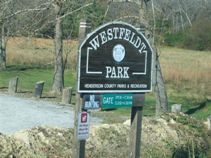 undertake. Most often grants pay for the big projects we tackle like in Ross and Hominy Creek or at Westfeldt Park or the new greenway we are helping to fund near UNCA. However, grants typically don't fund all the things needed to make the projects actually happen like people to do the work and the computers and copy machines to do that work. The really great news is that out of every dollar you donate to RiverLink, eighty-four cents (.84) is used for projects. RiverLink is the best investment you can make if you are someone who is interested in improving our watershed with actual projects on the ground. That is how we advocate - by doing. Click here to help us meet the 2014 annual fund goal.
Get your lawn chair and blanket ready for a full moon concert under the stars on the French Broad Friday June 13 at the RiverLink Performance Plaza (map). It's RiverMusic, featuring Americana/Roots music from The Treetop Flyers and The River Whyless and promises to be a magical multi-modal evening that is solar powered, free and accessible by three different trolley routes. Click here for all the info, plus the trolley routes.
I hope you celebrated National Trails Day on Saturday by taking a brisk walk or a leisurely stroll along one of the too-few greenways in the French Broad River Watershed. Based on all the conferences and editorials and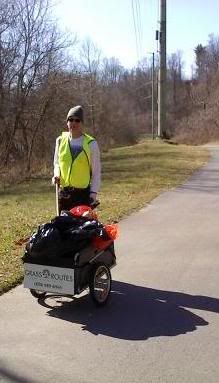 A RiverLink volunteer cleaning the Hominy Creek Greenway
surveys that RiverLink has sponsored over the past few decades and a recent survey conducted by the Asheville Area Chamber of Commerce, businesses and residents alike want more greenways and bike paths. We now have 4.5 miles along the river corridor on Amboy Road and it is without a doubt heavily used by just about everyone. Greenways help improve property values, help people stay healthy, reduce carbon in our atmosphere, offer transportation options and when we build them and protect them with a RiverLink conservation easement help protect our riparian corridors, steep slopes and water quality forever. RiverLink's Deed of Support program funds greenways with 100% of your donation used to make greenways and bike paths a reality. We have a variety of dedicated Deed of Support options, missing links, Hominy Creek, Westfeldt Park. Most recently your Deed of Support donations helped us contribute $60,000 towards the new greenway extension on Broadway at Reed Creek.
Our summer camps are just about full and we are so excited to be introducing children to the river and watershed through fun experiences like tubing with Asheville Adventure Rental and the exhilarating whitewater in Madison County with Blue Heron Whitewater, plus service projects that make our rivers cleaner. Our campers will also be investigating the macro invertebrates that are such a vital part of our ecosystem and tell us so much about water quality. Just a few spots left. Click here for more info.
See you 'round the River,
Karen
RiverLink's RiverMusic rocks on Friday, June 13 when The Treetop Flyers take the stage by the River
The second of five RiverMusic concerts is on Friday, June 13, featuring an evening of Americana/Roots music from Asheville's own "The River Whyless" and the UK's "Treetop Flyers." Gates open at 5 p.m. and the music goes until 10 at the RiverLink Sculpture and Performance Plaza, 144 Riverside Drive in the River Arts District (map). RiverMusic offers local beer, food trucks, and the waters of the beautiful French Broad flowing right by the stage.
There will be beer service from two local breweries -- New Belgium Brewing and Oskar Blues.
These events have always been solar powered by long-time partner Sundance Power Systems, Inc. None of this would be possible without the support of sponsors, including The Chaddick Foundation, Prestige Subaru, Pisgah Investments, Heira Productions, Oskar Blues, New Belgium Brewing, Sierra Nevada and Catawba Brewing, along with media sponsors Mountain Xpress and WNCW.
RiverMusic is WNC's most multi-modal event offering a bike corral, a new boat access allows attendees to arrive by boat and three non-stop trollies operating from 5 to 10 for each concert.
Trolley service is available for this concert with pickups in three locations:
In West Asheville, there will be service at Grace Baptist Church, 718 Haywood Road (map). The Grace parking area is towards the rear of the building. Parking is not allowed in the bank lot.

On the other side of the river, the trolley stop will be the Asheville Area Chamber of Commerce, 36 Montford Ave (

map

).

And further south, there will be a trolley stop at 63 Brook St, the new home of Catawba Brewing (map).
Each RiverMusic event will feature different breweries and foodtrucks. The June 13 food selections include The Lowdown, Pho Ya Belly, Melt Your Heart, Smashbox, Sunshine Sammies, and non-alcoholic beverages from Ursa Minor. New this year is food pairings -- matching foodtruck offerings with selected brews. Ask at the foodtruck what's special for this event, and look out for posts on our web site and blog the River Whisperer for more information about special food-beer offerings for each concert.
Dogs, outside food and beverages are not allowed on the festival grounds, but attendees are encouraged to bring picnic blankets and lawnchairs. There will be an ATM onsite, and credit card capability as well.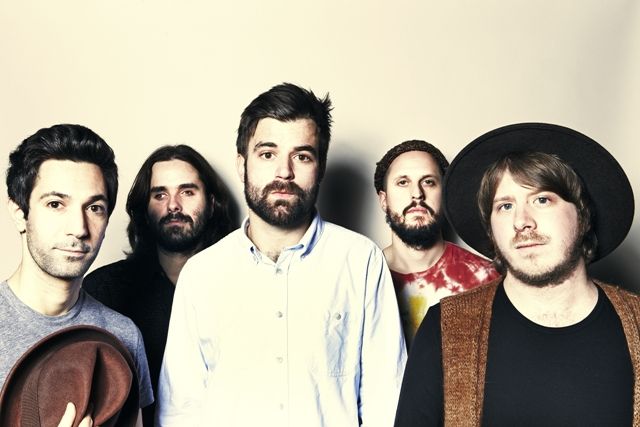 The Treetop Flyers, headliners for the June 13 RiverMusic
Speaking of RiverMusic, try these treats!
By Joe Safsy
RiverMusic is also celebrating Asheville's great craft beer and food scene with an equally outstanding lineup of local food trucks and beer from two of America's most illustrious breweries, New Belgium and Oskar Blues. New Belgium will be pouring their Fat Tire, Ranger IPA and Snapshot Wheat while Oskar Blues pours Mama's Little Yellow Pils, Dale's IPA and Old Chubb Scotch Ale.

With six different brews as inspiration, all five local food trucks for June 13 have come up with some mouthwatering pairings.

Melt Your Heart food truck is introducing a new sliced bratwurst sandwich ("The Sconie") smothered with grilled onions, cheese and homemade spelt mustard. They recommend either of two great Summer brews, Fat Tire or Mama's Little Yellow Pils. Pho Ya Belly has cooked Old Chubb Scotch Ale right into their pulled pork banh mi (with pickled greens) and suggests downing a Mama's Little Yellow Pils with their Vietnamese noodle salad. The Fuel invites you try a Ranger IPA or Dale's Pale Ale with their Hickory Nut Gap burger lettuce wrap.
Still hungry? There's more! Smash Box shows off its flair for Nicaraguan cuisine with "The Box," a scrumptious pile of red beans and rice decked out with a chimichurri sauce, plantains, jalapeno crema, cotija cheese, cilantro-lime slaw and your choice of proteins. This grand plate is best consumed with an Old Chubb Scotch Ale or Fat Tire. Finally, The Lowdown will be whipping up their pulled pork BBQ sandwiches with pickled okra and red slaw and recommend the Snapshot Wheat Ale.
RiverLink Camp Sessions are Filling up Quickly!



RiverCamp is a Monday-Friday daycamp from 9:00am -4:00pm; dates of availability are:
* June 23rd -27th -Rising 6th - 8th grade
* July 7th - 11th - Rising 3rd-5th grade
* July 21st -25th - Rising 6th-8th grade

There are limited spaces available for the exciting and adventurous RiverCamp. The week of summer camps with RiverLink is filled with field trips and river exploration campers will get the chance to investigate a local stream's water quality by looking for aquatic insects. Build their own watershed model and find out how human activities impact the river. Visit the North Fork water Treatment Plant and the fish hatchery. Create river-inspired art and poetry, and volunteer for our Clean Stream Team. And of course, explore the river rafting and tubing on the French Broad!


The goal of the French Broad River Camps is to educate and empower the next generation of watershed stewards. The River Camps will provide the opportunity for rising 3rd-8th grade students to spend a week of their summer exploring the river and its watershed. The curriculum will include hands-on environmental education, river recreation, and service-learning projects.

At RiverLink we believe that the best way to appreciate the water is to experience it. Campers will get the opportunity to interact with the local ecosystem in each field trip and activity. If you are looking to get your child outside and spending summer doing something meaningful make sure to secure your campers spot in RiverCamp by contacting Lizzy Stokes-Cawley!

Information and registration forms can be found at:http://riverlink.org/learn/education-programs/summer-camps/

Please contact Lizzy Stokes-Cawley at education@riverlink.org or at
(828) 252-8474 ext. 18 with any questions or concerns!
Hominy Creek Greenway Community Work Days


Want to get your hands dirty and help support the greenway by planting native species, creating rain gardens, or maintaining or building trails? Are you interested in projects that enhance creek access or improve water quality?


Join with other neighbors and friends as we work together to take care of the Hominy Creek Greenway. Community work days will be held the 2nd Saturday of each month. We'll meet at the Shelburne entrance parking lot.


Priority Projects will include: plantings in rain gardens (that were installed during the April Work Day), side trail maintenance, adapting dog stations for bag holders, clearing of invasive species, and building stairs to improve access to the beach area.


Dates:
Saturday, June 14th from 9am- 1pm ** We will be working on the Adventure Free Playground area - The Future Raspberry Hill Play Institute - Educators and Kids encouraged!
Saturday, July 12th from 9am- noon
Ross Creek Stormwater Improvement Project Update
Over the past two years RiverLink has been working to improve water quality in the Ross Creek Watershed, which flows through Chunns Cove, past Tunnel Road into Kenilworth, and eventually into the Swannanoa River. Grant funds to support this project have been received from the Clean Water Management Trust Fund and Pigeon River Fund, along with significant participation from the impacted neighborhoods.
In 2013 RiverLink completed a stormwater wet swale at St. Luke's Church on Chunns Cove Rd. This spring we have continued work in the Kenilworth neighborhood at the corner of Waverly Dr. and Lakewood Dr. We have just completed the stream restoration work. The restoration of this tributary of Ross Creek that flows through this property was critical to the protection of the constructed wetland, the property. This work will also assist in slowing the storm flows, sedimentation and protecting the stream banks from further erosion. Over the next two months RiverLink will complete an in stream constructed wetland at the corner of Waverly and Lakewood to reduce sedimentation in Kenilworth Lake. If you have any questions or concerns about the project, please contact our Watershed Resources Manager, Nancy Watford at nancy@riverlink.org , or 828-252-8474 ext.14.
Need Help? Seeking more information?
RiverLink has a unique opportunity to assist you in the protection and restoration of your stream corridors. RiverLink staff can help by identifying drainage issues, projects to solve stream concerns, and voluntary conservation easements. We are looking for additional landowners interested in conserving stream corridors on their property to help protect our streams, habitat, and land - all things important to our mountain heritage. RiverLink received a grant from the Clean Water Management Trust Fund to financially support the development of conservation easements within the Ross Creek Watershed. Urban streams and green spaces are critical to every community neighborhood. If you have ever considered or are interested in considering the donation of a conservation easement please contact Nancy Watford at nancy@riverlink.org, or 828-252-8474 ext.14.
The Ross Creek Watershed covers a three-square-mile area including Chunns Cove, a large part of the Kenilworth community, and the commercial area along Tunnel Road from Beaucatcher Tunnel south to the Days Inn. It also includes the eastern slopes of Patton, Sunset, and Beaucatcher mountains as well as the western slopes of Randall Gap, Cisco Mountain, and Piney Mountain. Since 1995, Ross Creek has been designated as impaired, by the EPA and NCDENR Division of Water Quality. Stormwater best management practices (BMPs), stream enhancement and conservation of the stream riparian corridor will improve the water quality in Ross Creek, through reducing stormwater runoff and filtering runoff through soil prior to entering the stream.
RiverLink has completed successful stream restorations in other watersheds, including the Swannanoa River, and Hominy and Robinson Creeks.
"Starting a Better Business" seminars return
As part of RiverLink's mission to stimulate the economic well-being of the French Broad River watershed through arts and crafts, recreation, and health and wellness (as outlined in the popular Wilma Dykeman RiverWay Plan), RiverLink, the A-B Tech Small Business Center, and the Small Business and Technology Development Center (SBTDC) are pleased to announce two upcoming sessions focused on encouraging entrepreneurship and teaching the nuts and bolts of starting a small business. "Starting a Better Business" sessions will be held on Thursday, July 17th and Tuesday, September 16th both from 10:00-12:00, at RiverLink's Warehouse Studios at 170 Lyman Street in the heart of the River Arts District.
These collaborative events are aimed at preparing small business owners, entrepreneurs, and creative minded individuals for business planning. Find out how to assess your business ownership skills and the feasibility of your idea. Participants will also learn what type of information is needed in order to produce a viable and successful business plan.
Session handouts will include the SBTDC Business Startup and Resource Guide, a business plan outline, additional planning documents, and helpful resources to guide the planning process. There will be an opportunity for discussion and to ask questions about specific aspects of business. This session is FREE and open to anyone interested in starting a business, but registration is required in order to secure seating.
To register, please visit the following links:
For questions about these sessions or how to register, please contact Valerie Bennett at 828-398-7950. Directions and other event details will be distributed to registered attendees prior to the event.
About AB Tech's Small Business Center:
The Small Business Center (SBC) at Asheville-Buncombe Technical Community College is part of the statewide Small Business Center Network (SBCN) which is comprised of 58 SBCs throughout North Carolina. The SBC is a community college-funded initiative with a vision to foster and support entrepreneurship, small business, and economic development in local communities across the state. Whether you are exploring entrepreneurship or you are an experienced business owner, the SBC is a valuable resource for small businesses in Buncombe and Madison counties.
The resources offered by the SBC include confidential business counseling, training, seminars and resource information which are mostly free of charge. The SBC also offers services that can be customized to fit your business needs. For more on the SBC at A-B Tech Community College please visit our page at www.abtech.edu/sbc .
About SBTDC:
Founded in September 1984, North Carolina's Small Business and Technology Development Center (SBTDC) is the business and technology extension service of the University of North Carolina which oversees the 16 constituent institutions of the University system. The Small Business and Technology Development Center (SBTDC) is funded in part through a cooperative agreement with the U.S. Small Business Administration. With a lead center located in Raleigh, NC, the SBTDC operates 10 regional service centers in 16 total offices, five specialty programs, and a strategy and organization development unit. The SBTDC serves Western North Carolina with two offices: one on campus at Western Carolina University in Cullowhee and one in downtown Asheville. For more on the SBTDC and our services, visit www.sbtdc.org.

The following is our 2014 annual fund appeal letter from Bob and Ann Lewis (previous owners of Deal Motorcars). We hope it strikes a chord with you.
Dear RiverLink Supporters,
We are proud to serve as co-chairs for the RiverLink annual fund drive and hope you will join us.
We know this organization well, having been long time witnesses to how they have guided this region towards better protection and responsible development of the French Broad watershed. We have been donors for over 20 years and Ann proudly served on RiverLink's Board of Directors for four of those years.
RiverLink took on the challenge of a river in danger of being polluted beyond use and a riverfront forgotten and in many areas derelict. They challenged the community to do better for this precious resource. Through their work in water quality, community planning processes, implementation of a wide variety of projects and unflagging leadership, RiverLink has inspired this region to reclaim the French Broad watershed as a place to live, work and play. Today the river is recognized as a prized resource for all of Western North Carolina.
Now we are asking for your help to ensure this valuable project is continued. The RiverLink board of directors has given 100% support for this effort and with other generous donors we now have half of the funds in hand toward our $200,000 goal by June 30, 2014. The final half of this most important fundraising drive is now up to you, the public who use and appreciate the new French Broad River.
As long-time donors, we know that at least eighty-four cents of every dollar we donate to RiverLink is directly used to implement projects that forever improve the French Broad and its watershed. Please take a few minutes to
read the enclosed accomplishments card
and then we hope you will join us and this fine organization in continuing this important mission.
Bob and Ann Lewis
Co-Chairs,
2013-2014 Annual Fund
Wednesday, June 11, 10:00 a.m. & 5:30 p.m., at the RiverLink offices--
Volunteer information session.
Become involved in the evolution of the river and learn more about RiverLink.
RSVP to jess@riverlink.org by 6/10
.
_____________________________
Friday, June 13,
5:00 p.m. at the RiverLink Sculpture and Performance Plaza

(144 Riverside Drive) -- RiverMusic featuring The River Whyless and The Treetop Flyers.
_____________________________
Saturday, June 14, 9:00 a.m.- 12:00 p.m.--
Friends of Hominy Creek Greenway Work Day. Meet at 25 Shelburne Road.
_
____________________________
Thursday, June 19, 11:45 a.m.- 2:00 p.m., meet at the Asheville Chamber of Commerce--
RiverFront Bus Tour
Experience the Riverfront magic firsthand! The RiverLink bus tour meets at the Asheville Area Chamber of Commerce at 11:45 a.m.
_____________________________
Friday, June 20, 3:00 p.m. at the RiverLink office --
Friday Salon with Dr. Frank Kalinowski: "Environmental Legacies: Politics, Policy, and American National Character."


_____________________________
Monday June 23- Friday June 27--
RIVERCAMP!!
Register rising 6th-8th graders by going
online
or calling Education Coordinator Lizzy at 828-252-8474 ext 18
Space is very limited, so make your reservation soon.
_____________________________
Monday July 7- Friday July 11--
RIVERCAMP!!
Rising 3rd-5th graders. This session is full. Your child will be placed on a waiting list.
_____________________________
Wednesday, July 9, 10:00 a.m. & 5:30 p.m., at the RiverLink offices--
Volunteer information session.
Become involved in the evolution of the river and learn more about RiverLink. RSVP to
jess@riverlink.org
by 7/8.
_____________________________
_____________________________
Thursday, July 17, 11:45 a.m.- 2:00 p.m., meet at the Asheville Chamber of Commerce--
RiverFront Bus Tour
Experience the Riverfront magic firsthand! The RiverLink bus tour meets at the Asheville Area Chamber of Commerce at 11:45 a.m.
Register Online by 7/17 (Confirmation Required)
_____________________________
Monday July 21- Friday July 25--
RIVERCAMP!!
Register rising 6th-8th graders by going
online
or calling Education Coordinator Lizzy at 828-252-8474 ext 18
Space is very limited, so make your reservation soon.
RiverLink's Friday Salon with Dr. Frank wraps up Friday June 20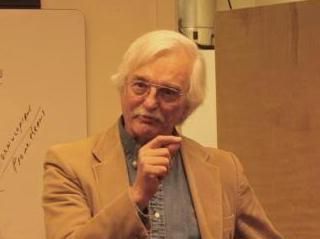 Dr. Frank Kalinowski
Join RiverLink Friday, June 20 at 3 p.m. at the RiverLink office (170 Lyman Street across he street from 12 Bones when the Friday Salon with Dr. Frank Kalinowski concludes. The 2014 series was entitled "The American Constitution: The Logic of Law and the Consequences for the Nation."
Dr. Kalinowski has been sharing his excerpts from his upcoming book with attendees for the past two years and according to executive director, Karen Cragnolin, "he makes history come alive and the current polarity in our society more understandable and in fact predictable."


The purpose of these interactive lectures is to explore a deeper understanding of environmental issues and to attempt the placement of these issues in a larger social, political and historic context.


The topic will be "Two Dreams and a Nightmare: The Environmental Thought of Thomas Jefferson, Alexander Hamilton, and James Madison."


The Friday Salon series is free and open to the public.


Frank Kalinowski is a retired and popular professor from Warren Wilson College and the author of numerous articles and treatises that are thought-provoking and informative about the complex world in which we live today. Parking is available in the Wedge parking lot.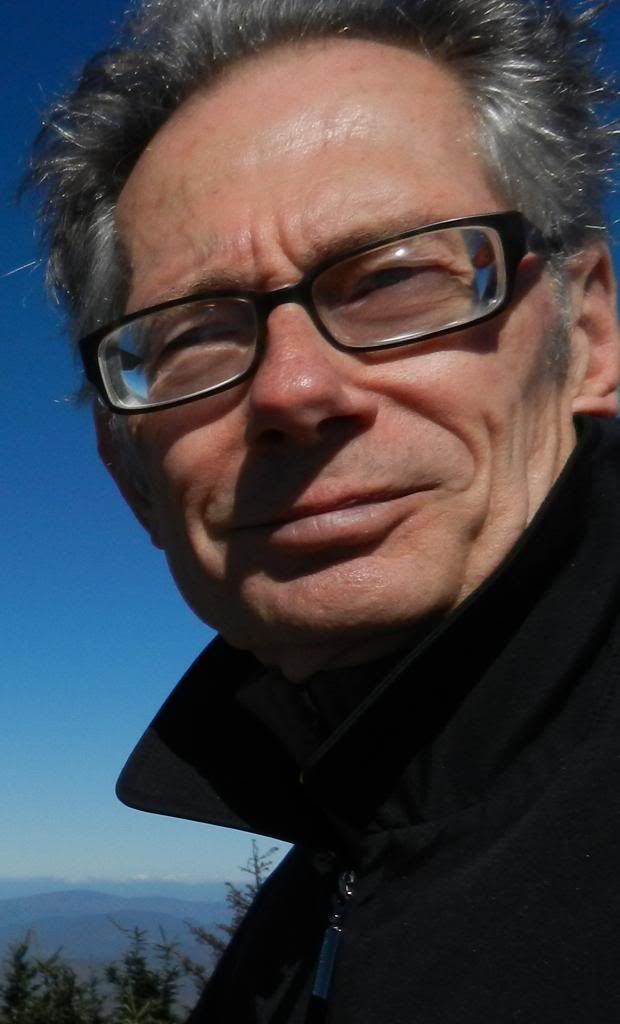 Joe Safsy
Joe Sasfy spent 38 years in the Washington, D.C. area before the perils of traffic congestion, the inside-the-Beltway mentality and professional fatigue drove him and his wife, Marianne Mooney, to seek physical and psychological restoration in the mountains of Western North Carolina. He graduated from Lehigh University in 1965 and then earned an M.S. and a PhD in educational psychology from Pennsylvania State University in 1974. After moving to the D.C. area, Joe worked first as a social scientist studying crime and delinquency. When he failed to solve those problems, he found refuge as a music journalist and consultant. He contributed regularly to the Washington Post and the Washington City Paper, as well as national music magazines. He taught rock history courses at the Smithsonian Institution, and served as a consultant to Time Life Music, creating hundreds of CD compilations of rock, country and bluegrass, and R&B music.
Since "retiring" to Asheville in 2012, Joe has taught rock history classes as part of UNCA's Senior Education program and now is a proud volunteer for RiverLink. Joe and Marianne are also minority owners of All Souls Pizza in the River Arts District where they eat regularly, dispense culinary advice and help in any way they can. They are avid hikers, amateur botanists and obsessed birders, active in the local Audubon Society. In his spare time, Joe pulls weeds in his yard, feeds his pet blue jays and continues to try to decipher the Bob Dylan songs that haunted him in his youth.
The Love The French Broad Raffle is back!
RiverLink launches its annual
"Love the French Broad Raffle," with the first drawing on Friday, July 11 at the RiverMusic concert featuring The Billy Sea. The Love the French Broad River Raffle is an opportunity to win outdoor gear and prizes while helping the local non-profit achieve its mission to revitalize the French Broad River and watershed as a place to live, work and play.
Sponsored by Asheville Adventure Guide, the raffle offers three chances to win, as tickets remain in the pot until the grand prize drawing. Following the July 11 drawing, there will be two additional drawings, on Saturday, August 9 at RiverFest, with the grand prize drawing at the last RiverMusic on Friday, Sept. 12.
Buy three tickets for $10 or one ticket for $5. Tickets will be on sale at all RiverMusic events, at our office at 170 Lyman Street or online here.
The 2014 prize packages include prizes such as ENO hammocks (two per drawing!), New Balance watches, Sofsole shoe inserts, and more!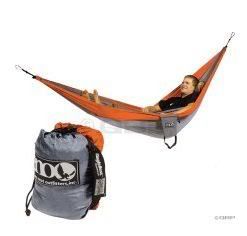 Plumeless Thistle
Plumeless Thistle

Scientific Name:
Carduus acanthoides Asteraceae (Aster Family)
Carduus acanthoides may exceed 2 metres in height and can form weedy monotypic stands. The stem and foliage are spiny and sometimes woolly. The plant starts from a flat basal rosette and then bolts an erect stem with occasional toothed, wrinkled, spiny leaves.


* Annual or biennial (living for 2 years) herb 1 to more than 4 feet tall

* Freely branched stems give the plant a candelabra-like appearance

Stems are covered with spiny wings that extend up to the flowers

* Alternate leaves are deeply lobed and each lobe has 1 to 3 short

pointed marginal spines

* Flower heads are pink to purple in color and are up to 1 inch

in diameter

* Seeds are small, slightly curved, and grey to light brown in color


A widespread invasive exotic plant in the United States, it has been found in the mountain region of North Carolina and is listed as a Class B state noxious weed. Carduus acanthoides is well known in many other parts of the world, including parts of North and South America, New Zealand, and Australia, as a noxious weed It is an invasive species in many regions of Canada and the United States, from California to West Virginia. In Western North Carolina, it is a major problem in Haywood, Jackson, Madison and Watauga counties.
Beach pollution facts
* 14 billion pounds of garbage are dumped into the ocean every year. Most of it is plastic.

* Over 1 million seabirds and 100,000 sea mammals are killed by pollution every year.

* Polluted coastal water costs the global economy $12.8 billion a year in death and disease.

* A study of 60 beaches in Southern California revealed that water pollution is highest when tides ebb during the new and full moon.

* In Florida alone, hundreds of thousands of sea turtle hatchlings are killed due to light pollution. Hatchlings gravitate toward brighter lights, and, consequently, crawl toward city lights rather than to the sea. Additionally, light pollution affects the breeding and migration of many types of birds.

* In the year 2002, beach pollution caused at least 12,184 closings and swimming advisories at ocean, bay, Great lakes, and some freshwater beaches. In 2012, beach pollution prompted 20,120 closing and swimming advisory days at ocean, bay and Great Lakes beaches. Closing and swimming advisory days have exceeded 20,000 days in 11 of the past 12 years.

* Most U.S. beach closings result from high levels of harmful microorganisms found in untreated or partially treated sewage (most of which enters the water from combined sewer overflows, sanitary sewer overflows, and malfunctioning sewage treatment plants). Heavy rainfall can overload sewer systems which carry raw sewage to sewage treatment plants.

* Polluted stormwater runoff and untreated sewage released into the water can expose swimmers to bacteria, viruses, and protozoan. The most common such illness is gastroenteritis. Its symptoms include nausea, vomiting, stomachache, diarrhea, headache, and fever.

* During Coastal Cleanup Day in 2012, volunteers around the world collected 2,117,931 cigarette butts during the single-day cleanup. Globally, they are the most dominant and commonly found trash on our shorelines.