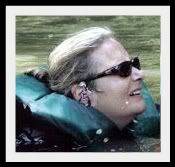 From the exec's desk
Hello RiverLovers,
Dreams do come true. Since 1992 RiverLink has been planning a greenway from French Broad River Park to what is now the New Belgium site. We hired a landscape architect, Edward D. Stone Jr.,
to design it and it is finally happening. You may have noticed all the earth moving in this same area and it is Duke Energy working to upgrade its transmission lines and the new greenway link will follow. Construction began on June 23 and will finish by the end of the year. The new circuits will provide increased reliability for customers today and provide the energy we need to power the emerging River Arts Area and beyond. Although the new structures will be taller no visual impact is anticipated once work is complete. If you are one the the many folks who walk there now you know that there are "NO TRESPASSING "signs because of the construction. But the good news is at the end of construction the greenway link to New Belgium starts to become a permanent reality preserved forever by conservation and recreation easements. How wonderful!
Well it's official. The June 2014 issue of Fortune Magazine pronounces the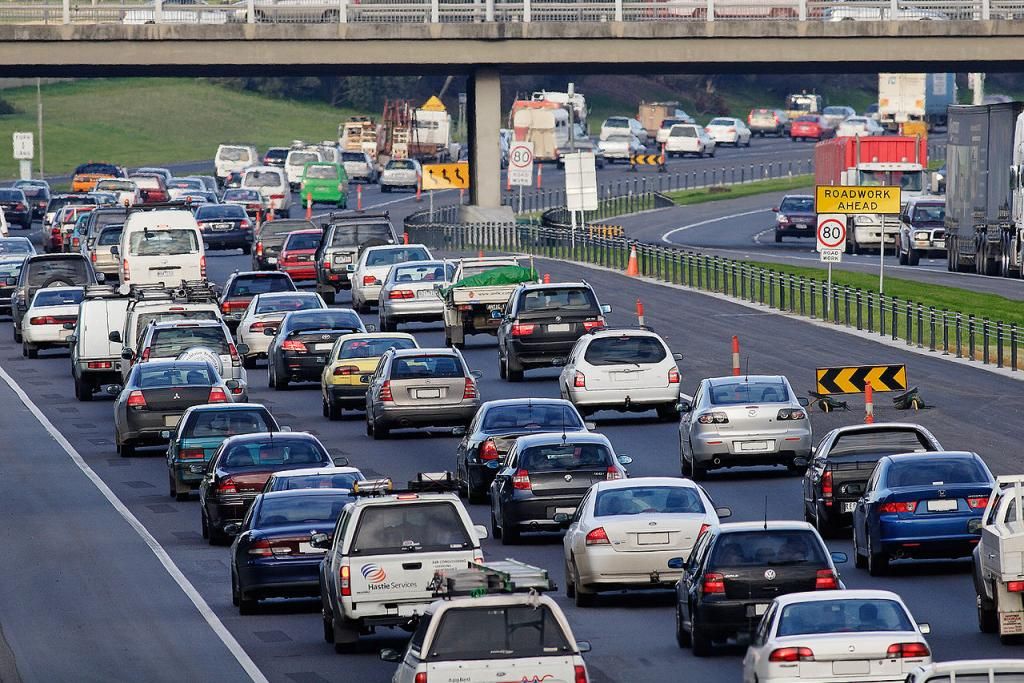 END OF DRIVING in an article by Michal Lev-Ram. It is filled with really interesting facts like there has been an 86% increase between 2002 and 2012 in workers bicycling to work, during the same time period an increase of 13.7% of folks using public transportation to get to work and a 2.3% increase in carpooling. It's a highly readable article and it is a featured story in a respected business magazine -- so I guess multi-modal is going mainstream! I love it. The recent survey by the Asheville Area Chamber of Commerce confirms that, too -- greenways were the number one priority for businesses surveyed.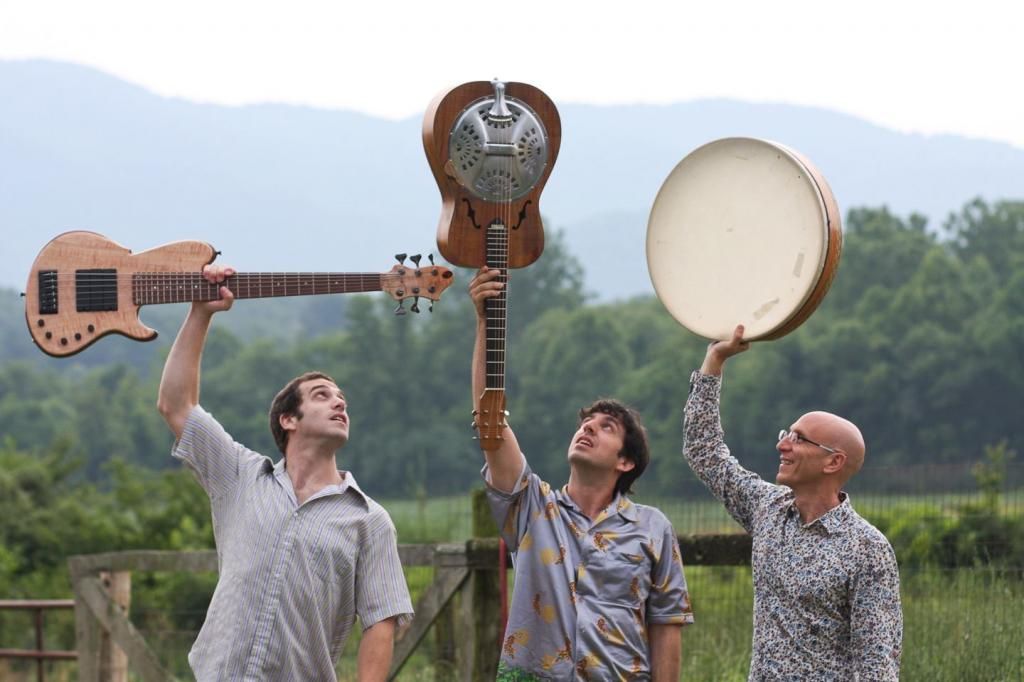 The Billy Sea
Speaking of multi-modal hop on your bike, the trolley or your "yacht" and
plan on joining us for the next RiverMusic on Friday July 11. It will be another fun filled evening under the stars on the French Broad River. Volunteers are still needed -- we couldn't do it without you! See all the details further down in the newsletter.
Are you an artist interested in contracting with the City of Asheville? RiverLink is hosting a series of seminars on the topic, featuring Brenda Mills, a City of Asheville Economic Development Specialist. Click here for details.
We are very grateful to all those who pushed us over the top with our annual fund drive this year. We reached $218,739.96 exceeding our $200,000 goal for the fiscal year. Thank you, thank you, and thank you for your support. The extra money will help us pay for another AmeriCorps member who will be joining us this fall The RiverLink staff is now four full-time professionals and three AmeriCorps members working every day on your behalf with 1,700-plus volunteers to make the French Broad watershed the absolutely best destination for everyone to live work and play.
We are also very excited that Esther Cartwright will be our new chair of the board. Esther is the controller at AvL Technologies and has been vice-chair for the past three years. Brian Moore, Director of strategic Planning for Mission Hospitals will be stepping up to the executive committee as the new vice-chair. Dan Hitchcock, who has served as chair these past three years, will be staying on the board and lending his advice and experience to the executive committee until his term is up.
We're very pleased to announce a donation of $1,000 to RiverLink from FLS Energy. There were honored to be a recipient of Green America's People and Planet Award, and used the funds to support their local community.
"FLS Energy has been a supporter of RiverLink since our first river clean up together 5 years ago," explains FLS CEO Dale Freudenberger. "We believe in their mission to revitalize the French Broad as a place to live, work and play. We are thrilled to be able to make this donation to support River Link's ongoing work."
In other great news we are thrilled to welcome two new board members Dr. Joe Sasfy and the honorable Renee Kumor. Joe has been very active as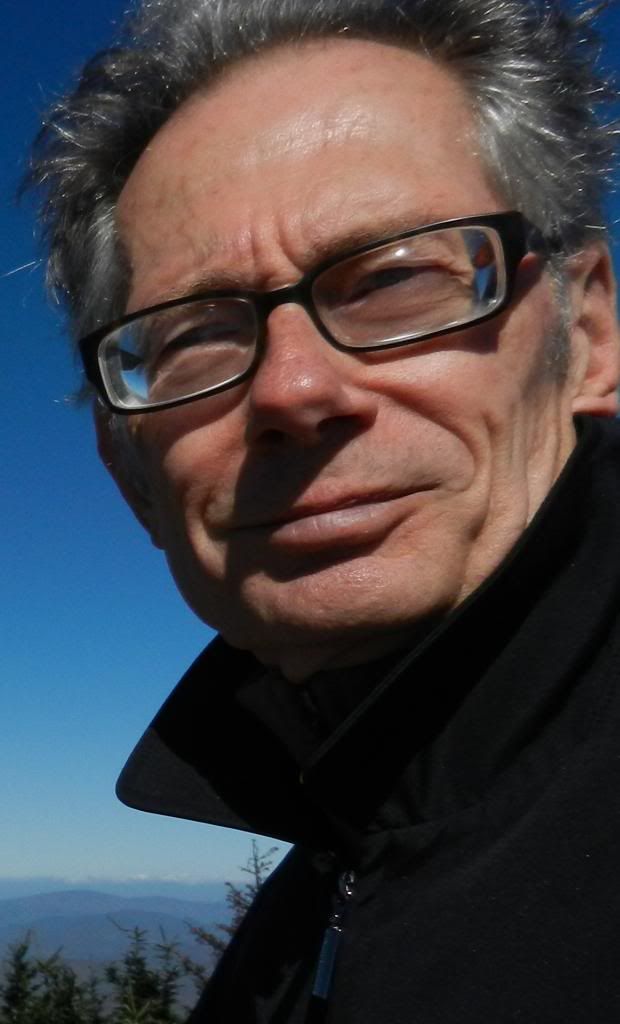 Joe Safsy
a volunteer with our RiverMusic series and he certainly has impressive music and other credentials! Joe Sasfy is a music critic and long-time contributor to The Washington Post. Joe's articles have also appeared in various music publications, including Musician, Country Music and Creem. Joe has also acted as chief consultant and producer for several Time Life Music compilation series. You may know Joe if you have taken one of his courses at UNCA's Ollie Center. Joe is currently teaching the history of Rock & Roll there. His students love him and are just amazed as are we by his music knowledge.
Renee Kumor - Renee has chaired just about every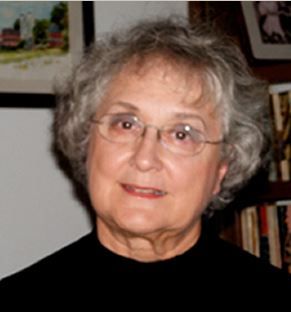 Renee Kumor
entity in the watershed from the League of Women Voters to the Henderson County Library
Association, the Buncombe/Henderson Counties Mediation Center, the Mills River Partnership, the Henderson County commissioners and RiverLink. Renee served for six years on the RiverLink board in the late 1990's and thank goodness is willing to lend her considerable knowledge, expertise and contacts in Henderson County and throughout the watershed once again to RiverLink. Renee also is a writer of books and a weekly contributor the Blue Ridge Now newspaper on non-profit management and compliance. For a complete list of RiverLink's governing board for 2014-2015 click here.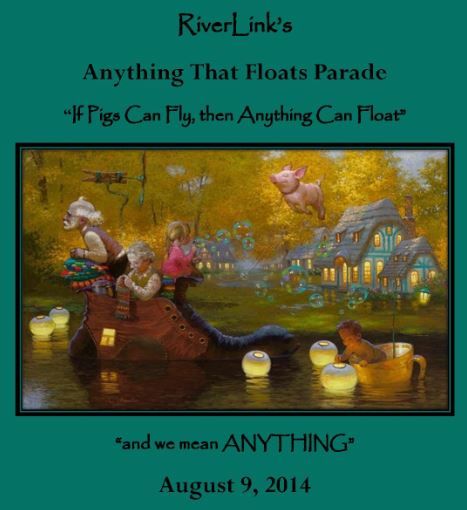 So is your yacht ready for the Anything That Floats Boat Parade on August 9th? We have a great musical line up and a wonderful day planned for children of all ages. Here's the schedule:
1:00 - Welcome and lining up for kids parade
1:15 - Kids Parade
1:30 - Juggling with Walter Beals of Forty Fingers and A Missing Tooth
2:00 - Musical act - Plankeye Peggy
3:00 -- Claire Dima & her belly dancing troupe
3:30 - Musical Act - Ashley Heath
4:30 - Some mad Hula-hoopin'
5:00 - Anything that Floats winners announced
5:15 - Headlining Musical Act - Soldier's Heart
7:00 - Farewell!
See you on the river and thanks for your help navigating the future of the French Broad River Watershed,
see you on the river,
Karen
RiverLink's RiverMusic continues Friday, July 11 with The Billy Sea, Grammy Award winning artist River Guerguerian and more!
The third of five RiverMusic concerts is on Friday, July 11, featuring an evening of progressive Bluegrass and rythmic beats night with headliners The Billy Sea and opening act Grammy Award winning artist River Guerguerian who will appear with the Jeff Sipe Global Percussion Ensemble, Robert Mangum and Parrish Ellis.
Gates open at 5 p.m. and the music goes until 10 at the RiverLink Sculpture and Performance Plaza, 144 Riverside Drive in the River Arts District (map). RiverMusic offers local beer, food trucks, and the waters of the beautiful French Broad flowing right by the stage.
There will be beer service from two local breweries -- New Belgium Brewing and Sierra .
These events have always been solar powered by long-time partner Sundance Power Systems, Inc. None of this would be possible without the support of sponsors, including The Chaddick Foundation, Prestige Subaru, Pisgah Investments, Heira Productions, Oskar Blues, New Belgium Brewing, Sierra Nevada and Catawba Brewing, along with media sponsors Mountain Xpress and WNCW.
RiverMusic is WNC's most multi-modal event offering a bike corral, a new boat access allows attendees to arrive by boat and three non-stop trollies operating from 5 to 10 for each concert.
Trolley service is available for this concert with pickups in three locations:
In West Asheville, there will be service at Grace Baptist Church, 718 Haywood Road (map). The Grace parking area is towards the rear of the building. Parking is not allowed in the bank lot.

On the other side of the river, the trolley stop will be the Asheville Area Chamber of Commerce, 36 Montford Ave (

map

).

And further south, there will be a trolley stop at 63 Brook St, the new home of Catawba Brewing (map).
Each RiverMusic event will feature different breweries and foodtrucks. The June 13 food selections include The Lowdown, Pho Ya Belly, Melt Your Heart, Smashbox, Gypsy Queen, and non-alcoholic beverages from Ursa Minor and ice cream from The Hop. New this year is food pairings -- matching foodtruck offerings with selected brews. Ask at the foodtruck what's special for this event, and look out for posts on our web site and blog the River Whisperer for more information about special food-beer offerings for each concert.
Dogs, outside food and beverages are not allowed on the festival grounds, but attendees are encouraged to bring picnic blankets and lawnchairs. There will be an ATM onsite, and credit card capability as well.
The Billy Sea
Registration Opens for RiverLink's 2014 Anything That Floats Parade
Registration is open for RiverLink's Anything That Floats Parade to be held
on Saturday, August 9, 2014 on the French Broad River in Asheville. Join RiverLink for the wildest, wackiest event of the summer. Creating and building a raft, float or flotilla with fun-loving friends, family or co-workers is not only a grand excuse to hang out and play on the river, it's also a unique chance to have a blast while showcasing mind-blowing creativity in a friendly competition.
Judges will select a winner in each of the four categories: 1. Most Creative -- clever and imaginative, 2.Green Machine -- best use of recycled and green materials, 3.Funniest -- generates the most laughter and 4. Judge's Choice - overall best in parade.
Registration, fees and details are at: www.riverlink.org. Don't forget your costumes!
The
Anything That Floats Parade
is a featured event of RiverFest 2014 held at French Broad River Park from 1 p.m. to 7 p.m. The festival has an exciting line-up of live music, dancing, face painting, and hooping along with food trucks, craft beers, a kid's parade and arts and crafts. Admission is free. Be sure to stop by the viewing platform at French Broad River Park to cheer on the parade rafters.
Take a hike with RiverLink's Dave Russell
On Sunday, July 20, RiverLink Volunteer Coordinator Dave Russell will lead a hike along Shining Creek in the Shining Rock Wilderness, about 35 miles west of Asheville. The group will meet at 08:45 a.m. at the RiverLink office at 170 Lyman Street (map) to carpool to the trailhead, and return about 1 p.m. The hike will be a total of about four miles -- two miles in and two miles out -- with a stop for snacks and rest at a cute little waterfall for half an hour.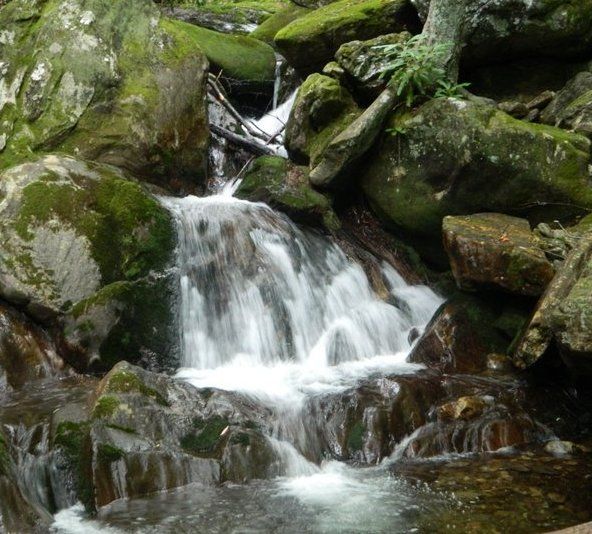 Terminus of the July 20 hike
The route is rated as moderate, with some uphill sections and some rocky terrain.
Things to bring:
A certain level of fitness; ability to hike two miles per hour.
Insurance - by coming along you acknowledge that hiking can lead to injury and will not hold RiverLink responsible in any way for injuries.
Snack/lunch
Rain gear
Camera, walking stick, etc.
There's no charge, but please let Dave know you're coming so carpooling can be arranged by e-mailing dave@riverlink.org or phoning 828-252-8474.
Seminars: Doing Business in the Wilma Dykeman RiverWay and French Broad River Watershed
As part of RiverLink's mission to stimulate the economic well-being of the French Broad River watershed through arts and crafts, recreation, and health and wellness (as outlined in the popular Wilma Dykeman RiverWay Plan), RiverLink, the A-B Tech Small Business Center, and the Small Business and Technology Development Center (SBTDC) are pleased to announce two upcoming sessions focused on encouraging entrepreneurship and teaching the nuts and bolts of starting a small business.
"Starting a Better Business" sessions will be held on Thursday, July 17th and Tuesday, September 16th both from 10:00-12:00, at RiverLink's Warehouse Studios at 170 Lyman Street in the heart of the River Arts District.
These collaborative events are aimed at preparing small business owners, entrepreneurs, and creative minded individuals for business planning. Find out how to assess your business ownership skills and the feasibility of your idea. Participants will also learn what type of information is needed in order to produce a viable and successful business plan.
Session handouts will include the SBTDC Business Startup and Resource Guide, a business plan outline, additional planning documents, and helpful resources to guide the planning process. There will be an opportunity for discussion and to ask questions about specific aspects of business. This session is FREE and open to anyone interested in starting a business, but registration is required in order to secure seating. To register, please visit the following link:
For questions about these sessions or how to register, please contact Valerie Bennett at 828-398-7950.
The Small Business Center (SBC) at Asheville-Buncombe Technical Community College is part of the statewide Small Business Center Network (SBCN) which is comprised of 58 SBCs throughout North Carolina. The SBC is a community college-funded initiative with a vision to foster and support entrepreneurship, small business, and economic development in local communities across the state. Whether you are exploring entrepreneurship or you are an experienced business owner, the SBC is a valuable resource for small businesses in Buncombe and Madison counties.
The resources offered by the SBC include confidential business counseling, training, seminars and resource information which are mostly free of charge. The SBC also offers services that can be customized to fit your business needs. For more on the SBC at A-B Tech Community College please visit www.abtech.edu/sbc.
About SBTDC:
Founded in September 1984, North Carolina's Small Business and Technology Development Center (SBTDC) is the business and technology extension service of the University of North Carolina which oversees the 16 constituent institutions of the University system. The Small Business and Technology Development Center (SBTDC) is funded in part through a cooperative agreement with the U.S. Small Business Administration. With a lead center located in Raleigh, NC, the SBTDC operates 10 regional service centers in 16 total offices, five specialty programs, and a strategy and organization development unit. The SBTDC serves Western North Carolina with two offices: one on campus at Western Carolina University in Cullowhee and one in downtown Asheville. For more on the SBTDC and our services, visit www.sbtdc.org.
RiverLink Partners with Southern Appalachian Highlands Conservancy for Kids in the Creek Hike!
The Southern Appalachian Highlands Conservancy celebrated June Jamboree this weekend with several hikes highlighting their conservation properties. RiverLink's Education Coordinator Lizzy Stokes-Cawley led the Kids in the Creek Hike for the event. This hike focused on stream ecology and was aimed for children participation. The program included a short hike and exploration of two creeks on the Beck Tract property. The warm weather made the search for macroinvertebrates in the cool water all the more inviting. The participants found salamanders, crayfish, stonefly nymphs and dragonfly nymphs! The June Jamboree was a great event highlighting the conservation efforts of SAHC and RiverLink was thrilled to be part of celebration!
The education programs will continue at RiverLink as next week begins RiverCamp! Don't forget to sign up for this summers experiential, outdoor education RiverCamp! Taking place through June and July RiverLink's summer camp for students 3rd-8th grade will give students the opportunity to adventure and learn from the French Broad as they search for macroinvertebrates, go on field trips, play games, create crafts, tube and raft on The French Broad River!
There is still time to sign up! Please visit http://riverlink.org/learn/education-programs/summer-camps/%20 to find dates, details and registration forms!
If you have any questions or would like to get involved with RiverLink programs please contact Education Coordinator Lizzy Stokes-Cawley at
education@riverlink.org or by phone at (828) 252-8474 ext. 18.
Watershed Busy in June with Conservation Volunteers
June has been a very busy time for volunteer projects at RiverLink- campers and youth groups from across the country helped us out with a variety of projects across the French Broad River watershed.
RiverLink partnered with the MFuge camps at Ridgecrest for 8 days of service projects in the French Broad River watershed. The campers from MFuge participated in an on-going stream restoration and stormwater management project in Ross Creek at property near Camp Allis.
In 2005, Ross Creek was designated as a targeted watershed by the NC Ecosystem Enhancement Program (EEP) and the City of Asheville for stream and wetland restoration efforts. In 2006 the City funded the development of the Ross Creek Watershed Protection and Improvement Master Plan. This plan builds on the 2001 plan, expanding it detailing the water quality assessment of Ross Creek and its watershed. The study identifies the significance of urbanization and stormwater runoff from surrounding impervious surfaces on the stream's impairment. The plan provides recommendations to improve water quality and stream conditions, and alleviate flooding and erosion along Ross Creek, and one of the central commercial corridors in Asheville.
RiverLink's volunteers spent the majority of their time removing invasive species from the banks of Ross Creek. The group also dug multiple rain gardens, cleared the creek of debris, and rebuilt a water fall to ensure the creek was able to flow freely.
The groups also participated in three river cleanups- two along the Swannanoa and one on Beaverdam Creek. The campers were eager to get into the water and pull out all sorts of trash, including lawn chairs. One group even filled an entire dumpster with the trash the collected.
In less than a month, 143 volunteers dedicated over 640 hours of their time to the improvement of water quality in Western North Carolina.
RiverLink also partnered with the youth group from Trinity Lutheran Church in Greenville South Carolina for a service day at Cane Creek in Henderson County. The collected about 6 bags of trash, one of which was full of Styrofoam.
We also welcomed two groups from the Prince of Peace Lutheran Church youth group in Cincinnati, Ohio. These groups worked at our campsites on the French Broad River paddle trail. These groups cleared out the campsites for the summer and removed the invasive species.
As you can see it has been a busy time for RiverLink volunteers. We always have a variety of projects across the watershed for groups to work on. For more information about volunteering with RiverLink, check out www.riverlink.org/learn/about-riverlink/volunteers.
Upcoming Events
Wednesday, July 9, 10:00 a.m. & 5:30 p.m., at the RiverLink offices--
Volunteer information session.

Become involved in the evolution of the river and learn more about RiverLink. RSVP to jess@riverlink.org by 7/8.
_____________________________
Friday, July 11, 5:00 p.m. at the RiverLink Sculpture and Performance Plaza (144 Riverside Drive) --
RiverMusic featuring Bluegrass night with headliners "The Billy Sea" and opening act River Guerguerian who will appear with the "Jeff Sipe Global Percussion Ensemble, Robert Mangum and Parrish Ellis.
_____________________________
Saturday, July 12, 9 a.m. -- noon at the Hominy Creek Greenway --
Join with other neighbors and friends as we work together to take care of the Hominy Creek Greenway. Meet at the Shelburne entrance parking lot.
Priority Projects will include: plantings in rain gardens (that were installed during the April Work Day), side trail maintenance, adapting dog stations for bag holders, clearing of invasive species, and building stairs to improve access to the beach area.


_____________________________
Thursday, July 17, 11:45 a.m.- 2:00 p.m., meet at the Asheville Chamber of Commerce -- RiverFront Bus Tour Experience the Riverfront magic firsthand! The RiverLink bus tour meets at the Asheville Area Chamber of Commerce at 11:45 a.m.
Register Online by 7/17
(Confirmation Required)
_____________________________
Monday July 21- Friday July 25--
RIVERCAMP!!
Register rising 6th-8th graders by going
online
or calling Education Coordinator Lizzy at 828-252-8474 ext 18
Space is very limited, so make your reservation soon.
The Love The French Broad Raffle is back!
RiverLink launches its annual
"Love the French Broad Raffle," with the first drawing on Friday, July 11 at the RiverMusic concert featuring The Billy Sea. The Love the French Broad River Raffle is an opportunity to win outdoor gear and prizes while helping the local non-profit achieve its mission to revitalize the French Broad River and watershed as a place to live, work and play.
Sponsored by Asheville Adventure Guide, the raffle offers three chances to win, as tickets remain in the pot until the grand prize drawing. Following the July 11 drawing, there will be two additional drawings, on Saturday, August 9 at RiverFest, with the grand prize drawing at the last RiverMusic on Friday, Sept. 12.
Buy three tickets for $10 or one ticket for $5. Tickets will be on sale at all RiverMusic events, at our office at 170 Lyman Street or online here.
The 2014 prize packages include prizes such as ENO hammocks (two per drawing!), New Balance watches, Sofsole shoe inserts, and more!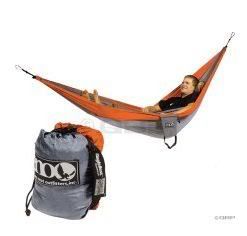 Japanese Beetle
Scientific Name:
Popillia japonica
It is about 15 millimetres (0.6 in) long and 10 millimetres (0.4 in) wide, with iridescent copper-colored elytra and green thorax and head. It is not very destructive in Japan, where it is controlled by natural predators, but in America it is a serious pest of about 200 species of plants, including rose bushes, grapes, hops, canna, crape myrtles, birch trees, linden trees and others.
It is a clumsy flier, dropping several centimeters when it hits a wall.
Control

During the larval stage, the Japanese beetle lives in lawns and other grasslands, where it eats the roots of grasses. During that stage, it is susceptible to a fatal disease called milky spore disease, caused by a bacterium called milky spore, Paenibacillus (formerly Bacillus) popilliae. The USDA developed this biological control and it is commercially available in powder form for application to lawn areas. Standard applications (low density across a broad area) take from one to five years to establish maximal protection against larval survival (depending on climate), expanding through the soil through repeated rounds of infection.


On field crops such as squash, floating row covers can be used to exclude the beetles, however this may necessitate hand pollination of flowers. Kaolin sprays can also be used as barriers.

Research performed by many US extension service branches has shown pheromone traps attract more beetles than they catch.[5][6] Traps are most effective when spread out over an entire community, and downwind and at the borders (i.e., as far away as possible, particularly upwind), of managed property containing plants being protected. Natural repellents include catnip, chives, garlic, and tansy,[7] as well as the remains of dead beetles, but these methods have limited effectiveness.[8] Additionally, when present in small numbers, the beetles may be manually controlled using a soap-water spray mixture, shaking a plant in the morning hours and disposing of the fallen beetles,[6] or simply picking them off attractions such as rose flowers, since the presence of beetles attracts more beetles to that plant.[8]


Natural predators of the beetle are the anchor bug and the blue-winged wasp.
Japanese beetle traps therefore consist of a pair of crossed walls with a bag or plastic container underneath, and are baited with floral scent, pheromone, or both. However, studies conducted at the University of Kentucky and Eastern Illinois University suggest beetles attracted to traps frequently do not end up in the traps, but alight on plants in the vicinity, thus causing more damage along the flight path of the beetles and near the trap than may have occurred if the trap were not present.
These insects damage plants by skeletonizing the foliage, that is, consuming only the leaf material between the veins, and may also feed on fruit on the plants if present.
Volunteer Spotlight
Lee Dugger
After studying at Warren Wilson College, Lee graduated from Auburn University with a degree
in ornamental horticulture and landscape design. His first job landed him on the gulf coast region
where he worked with several landscape companies. Lee worked on projects ranging from residential
up to large commercial projects across the gulf coast. After ten years on the on the gulf coast, Lee
returned to western North Carolina in 1989.

Lee has been involved with stream restoration projects on the Pacolet River watershed, residential & commercial landscape design & installation and garden maintenance. Lee is currently
working with Carolina Native Nursery in Burnsville, NC as a landscape designer with emphasis on
using primarily native plants and locally sourced materials. "I believe we have a responsibility to be
good stewards of the land and use our resources responsibly. By working with our natural
environment we have the opportunity to create functional and aesthetically pleasing spaces.
Lee's career in horticulture ties right in with the goals and achievements of Riverlink. He hopes to become involved with helping with invasive plant removal and to continue to volunteer with the Riverlink Concert series. Lee lives with his wife in East Asheville just up from the Swannanoa River.
Precipitation Trivia
It takes ten inches of snow to equal one inch of rain. So if you got a foot of snow, you would have only gotten 1.2 inches if it had been rain instead


The speed of an average falling rain drop is 7 miles per hour


Liquid precipitation must be over 0 .02 inch in diameter to be considered a raindrop. Anything smaller is considered drizzle. And who's the luck guy who gets to measure this stuff??


Every day, about 30 trillion gallons of water falls on land (136 trillion liters). At that rate, a volume of water the same size as all the world's oceans passes through the atmosphere every three thousand years.


A hailstone weighing more than one-and-a-half pounds once fell on Coffeyville, Kansas. No one was hit.


On the slippery slopes of Kauai's Mt. Waialeale, an average 472 inches of rain falls a year.


The most rainfall in a 24-hour period anywhere was the 46 inches that fell on Bauio in the Philippines in 1911. The most in any place in a given year was the 905 inches that went drippy-poo on Chirapunji, India in 1861.


The biggest snowflake ever reported measured 15 inches across. Although snow usually falls when the temperature near the ground is below freezing, there was once a report of snow showers at New York's LaGuardia Airport with a surface temperature of 47 degrees F.

Can it snow from clear skies? Yes. Ice crystals sometimes fall from clear skies when temperatures are in the single digits or colder.

January 26, 1970. On this day, the world record for 1 minute rainfall total was set in the West Indies. 1.50 inches of rain fell is less than sixty seconds.

Average precipitation in Antarctica is less than 2 inches per year.

Minnesota averages about 16 snowstorms each year though only a few of those become all out winter blizzards. Snowfall in the northern part of the state is about 60 inches and in the southern part of the state about 40 inches.

The record for the most snowfall from a single storm in the U.S. belongs to Mt. Shasta, California, where 189 inches fell from Feb. 13-19, 1959.

The snowiest winter in the Twin Cities, MN, occurred the winter of 1983-84; 98.6 inches.

Chicago... October 19, 1989: On this date, Chicago received 3.8 inches of snow, making it the earliest time the city received one inch or more of snow for the season. Another 1.8 inches fell the next day, with a 3-day total of 6.3 inches, making it the snowiest October on record.

What is the US record for the most snowfall in one day? In a 24 hour period from April 14th to April 15th in 1921, Silver Lake, Colorado was showered with 75.8 inches of snow. But if you want to know the record for the most snowfall in one calendar day, the answer is Georgetown, Colorado. On December 4, 1913, 63 inches of snow blanketed the city.

The Atacama desert in Chile is considered the driest area in the world, receiving an average of 0.03 inches of rain per year. By comparison, the driest city in the U.S., Yuma, AZ, receives an average of 3.17 inches of rain per year-about 100 times as much!


What part of the world sees more thunderstorms than any other? The Island of Java, in Indonesia, has thunderstorms occurring an average of 322 days a year.

The U.S. has over 100,000 thunderstorms every year, with over 16 million taking place across the world in a year.

Weekends on the East Coast are wetter than weekdays, according to climatologists at Arizona State University, who analyzed weather data going back to 1946. They reported that Saturdays are 22% rainier than Mondays. The likely culprit is air pollution caused by factories and commuters' cars. The pollution builds toward the weekend, increasing the chances for rain, then clears after a two-day respite, signalling fairer weather.