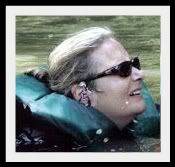 From the exec's desk
Dear RiverLovers-
Happy November! Thanksgiving is by far my favorite holiday. It's all about family and friends and there is not a lot of pressure to buy gifts, decorate and send cards -- all of which are fun but can be exhausting. Having said that we are VERY BUSY in November. Here's what's up.
Do you own or dream about owning and operating an outdoor based recreation business? Well then you must join us on November 8 when we welcome Will Leverette, nationally known risk
management expert for the outdoor recreation industry, for a two-hour, free seminar on how to identify risks and protect yourself and your clients by utilizing "best practices." Will is also the author of "A History Of Whitewater Paddling In Western North Carolina: Water Wise," and has been coach of the Warren Wilson paddling team since 1997. In addition Will is the Director of the risk management department and Director of the East Coast Branch for the Worldwide Outfitter and Guide Association in Salt Lake City, UT. He really knows his stuff! Seating is limited so call 828-252-8474, ext. 10 to make your reservation for Friday, November 8 from 10 to 12.
If you love seafood and fresh fish don't miss out on our November 9th seafood and fish extravaganza in Madison County with NC Fresh Catch on Blannahassett Island in Marshall from 1 to 9. We will have music, beer and wine and a rollicking delicious good time. We are opening the event up to all non-profits in the watershed to have a booth so send your $50 check to jess@riverlink.or to reserve your space. If you would like to volunteer (and get in for free), you can signup for a shift online.
"Jungle Boogie" now decorates Warehouse Studios
We are thrilled with our new sculpture on the east side of the Warehouse Studios fronting Lyman Street thanks to Jonas Gerard. Not only did Jonas donate this wonderful piece of art work he weatherized it for outdoor use. It is another "branding" of the district as unique and creative destination we al know it is. Thank you so much Jonas for your generosity. See all the photos here.
The 9th and 10th of November is the Studio Stroll weekend in the River Arts District, which has become hugely popular since we hosted the first stroll in 1994. Back in the day there were only three studios in the River Arts District - RiverLink's Warehouse Studios, the now burnt to the ground and gone Chesterfield Mill and Odyssey Center for the Ceramic Arts, and only about a dozen artists.
Today we have 14 buildings owned by artists and hundreds of creative folks of all types working in the district. And we have great restaurants and a host of new businesses as well as new places to live coming with the new RAD Loft development scheduled to start this spring. And speaking of the Studio Stroll, the aforementioned Jonas Gerard will be putting on a live painting performance at 2 p.m. on both days!
The Friends of Hominy Creek Greenway, Inc. (FOHCG) will host the Hominy Creek Greenway Master Plan Public Input Open House from 4:00 - 7:00 PM on Tuesday, November 12 at RiverLink (170 Lyman Street, Asheville). On
Hominy Creek Greenway with a dusting of snow. Pic courtesy Brotherhug Barlow.
behalf of the FOHCG and the City of Asheville, the event will present a draft Master Plan of improvements to the Hominy Creek Greenway. The public is invited to review the plan and make suggestions. RiverLink is the fiscal agent for the Hominy Creek Greenway effort and one of the contributors that came forward to acquire it.
Also in November we will be installing interpretive signage about the river and overnight camping sites throughout the watershed.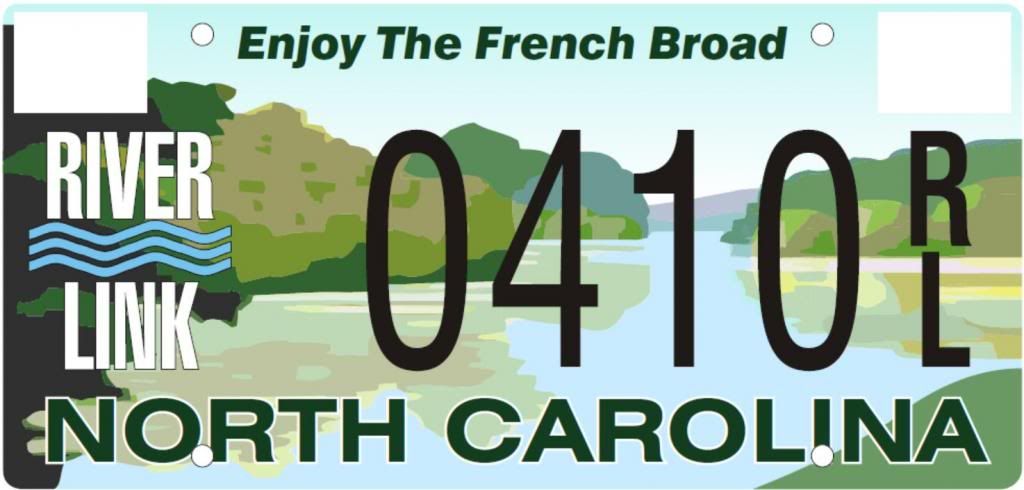 Please consider purchasing a RiverLink specialty license plate and tell the world you believe in open space, greenways, bike trails, river access and overnight camping along the river, conservation and mixed-use development, water that is fishable, swimmable, and drinkable with a RiverLink "Enjoy the French Broad" specialty license plate. Click here.
There's lots more going on but you will have to read the whole newsletter for all the details. Oh, and by the way, are you one of the 10,000 folks who read our blog, the River Whisperer?
I want to thanks all the wonderful folks who came out to the public hearing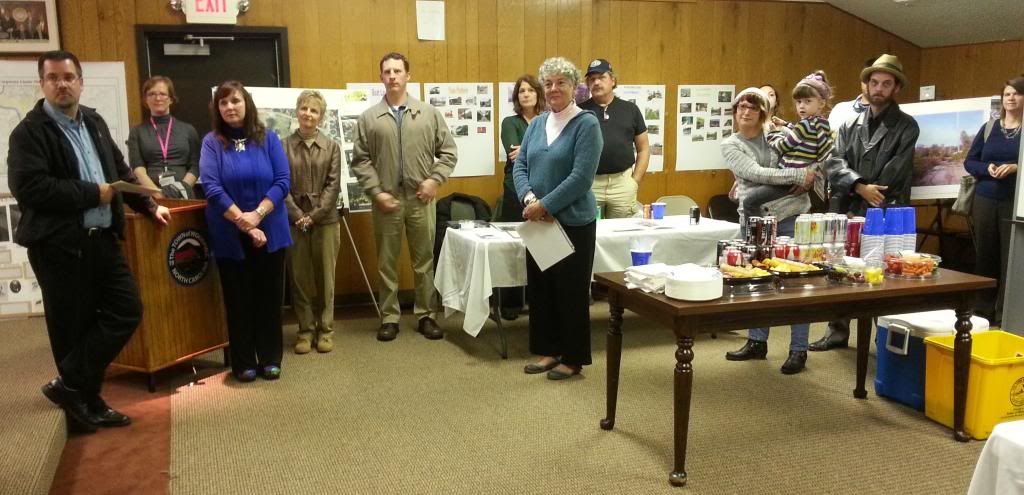 we hosted with the Town of Woodfin to gather input for a new river access park there on land donated by Silverline Plastics. If you missed it this time there will be more events after the first of the year where you can voice your support and offer your thoughts. Many thanks to Children First who came and made the first donation towards the new river access park. You can see more photos from the event here.
From all of us at RiverLink, a big thank you for all you do and a very Happy Thanksgiving. We have much to be thankful for -- so thanks you for your support, volunteerism and participation.
See you on the river,
Karen
Seafood Bash
Back By Popular Demand
RiverLink and NC Fresh Catch bring fresh NC seafood, craft beer and music to Blannahassett Island right off the coast of Marshall
Madison County on the French Broad River on Saturday, November 9 from 1 to 9 p.m.
Menu items include oysters, clams, smoked fish, a Deep South boil by local chefs and more. Craft beer from NC breweries and a selection of wines will be on site along with day-long music performances by regional artists, including a mainstage and singer/songwriter stage beside the bonfire.
Cost: Payment required - $6 for advanced purchase $8 for day of the event at the door. Food & Drink tickets sold separately inside the event.
Visit www.h2h2o.org
Come one come all we are inviting non-profits in the watershed to set up an information table for just $50. Bring your own tent, table and chairs and use all your social media sources to help us raise a crowd of supporters for a delicious day and night of seafood in the mountains that benefits RiverLink and the French Broad River watershed.
This was one of our most popular volunteer opportunities last year, and we'll be needing volunteers again. Volunteers get free admission plus free food/drink tickets!
Join RiverLink for the November RiverFront Bus Tour
Enjoy the beauty of Asheville in Autumn as we continue the RiverFront Bus Tour series. The next tour will be Thursday, November 21, when the public is invited to tour the French Broad and Swannanoa Rivers with RiverLink.
The RiverLink Bus Tour offers answers about Asheville's past, present and future: How did the Flood of 1916 change the river area landscape? What is the Wilma Dykeman RiverWay Plan and what does it hold for Asheville's future?

This is an opportunity to see the improvements that have occurred and hear what is coming over the next several months and years to make our rivers better places to work, live and play. You will learn some local history and visit some streets and neighborhoods you have never seen before.
The tour is free for RiverLink members but the tour cost for non-members is $20 per person. Reservations are required. A final confirmation (or cancellation if required) will be sent the week of the tour. Please go to www.riverlink.org/bustour.asp to reserve your seat today.
What: RiverLink's Riverfront Bus Tour
When: Thursday, November 21 11:45 -- 2 p.m.
Where: Meet at the Asheville Area Chamber of Commerce Parking Lot
French Broad River Paddle Trail gets new kiosks at River Access Points
Over the past couple of months we have been
developing informational kiosks for each river access point along the French Broad River Paddle Trail with a grant from the North Carolina Recreational Trails Program. Each kiosk focuses on historical and natural features of the river, as well as paddle trail information including maps and boater resources. These kiosks will aid users and educate the public about out river and our region. Along with the NC DOT River Access signs, these kiosks where identified by our advisory committee and needs survey of the paddle trail. We hosted a dedication for the signs in Woodfin, in late September and are looking forward to dedicating additional kiosks as they are installed.
Click here to see images of the kiosks
If you would like to help with the installation of the kiosks please email mary@riverlink.org for more information.
The French Broad Paddle Trail is a recreational water craft trail from the Headwaters of the French Broad River in Rosman, North Carolina and winds 117 miles to the state line where it connects the Tennessee French Broad River Blueway. There are campsites approximately every 8-10 miles on the banks of the river along the trail, available for public use. There are a variety of lodging, restaurants, trails, and other visitor opportunities along the way.
The French Broad River Paddle Trail protects our water resources though recreation and conservation of our riparian corridors, builds stewardship for the river, and provides a unique recreation resource for our region. The American Trails Association states that "paddle trails build and maintain a land ethic or stewardship among river users, riparian landowners to set value for land and water management protecting rivers and water quality."
Check out our online map Here
Click Here to support the paddle trail
Master Planning Open House for the Hominy Creek
The Friends of Hominy Creek Greenway, Inc. (FOHCG) will host the Hominy Creek Greenway Master Plan Public Input Open House. On behalf of the FOHCG and the City of Asheville, the event will present a draft Master Plan of improvements to the Hominy Creek Greenway. The public is invited to review the plan and make suggestions.
Time: 4:00 - 7:00 PM on
Date: Tuesday, November 12
Place: RiverLink Offices
170 Lyman Street, Asheville NC 28801
Throughout the evening we will have focus group listening sessions, where a small group gathers in a room together to discuss ideas and issues from runners and walkers, bicyclists, dog walkers, and beach/park uses. These sessions will occur as follows:
4:20 pm and 5:40 pm Runners & Walkers
4:40 pm and 6:00 pm Bicyclists

5:00 pm and 6:20 pm Dog walkers

5:20 pm and 6:40 pm Beach & Park users
The FOHCG is a committed group of neighbors and other community leaders dedicated to creating and managing community parkland on fourteen acres of land bordering nearly a mile of Hominy Creek in West Asheville. The FOHCG and the City of Asheville have signed a partnership agreement to collaborate on the development of the park.
Doug "Brotherhug" Barlow led the effort to protect the space after moving to West Asheville from Atlanta in 2006. "The first time I saw the land I immediately felt that it needed to be public space," says Barlow. "Credit really goes to the hard work of many people in the community. Thanks to them we now have a magical new park."
The land was purchased in February of 2011 through a coalition of the City of Asheville, Buncombe County and private funds raised by the Blue Ridge Bicycle Club, RiverLink, and members of the community. The tract includes a bygone section of the world's first hydroelectric powered trolley developed by lumber baron and developer Edwin Carrier in 1892. FOHCG is committed to maintaining the greenway's wild nature, preserving its history, and connecting West Asheville to the French Broad River and downtown.
For more information about the Friends of Hominy Creek Greenway or to become a member, please contact: Jack Igelman at jack@igelman.com or 828-216-0888
Visit our website at: www.fohcg.org or Facebook page
Watershed Education Volunteer Training Sessions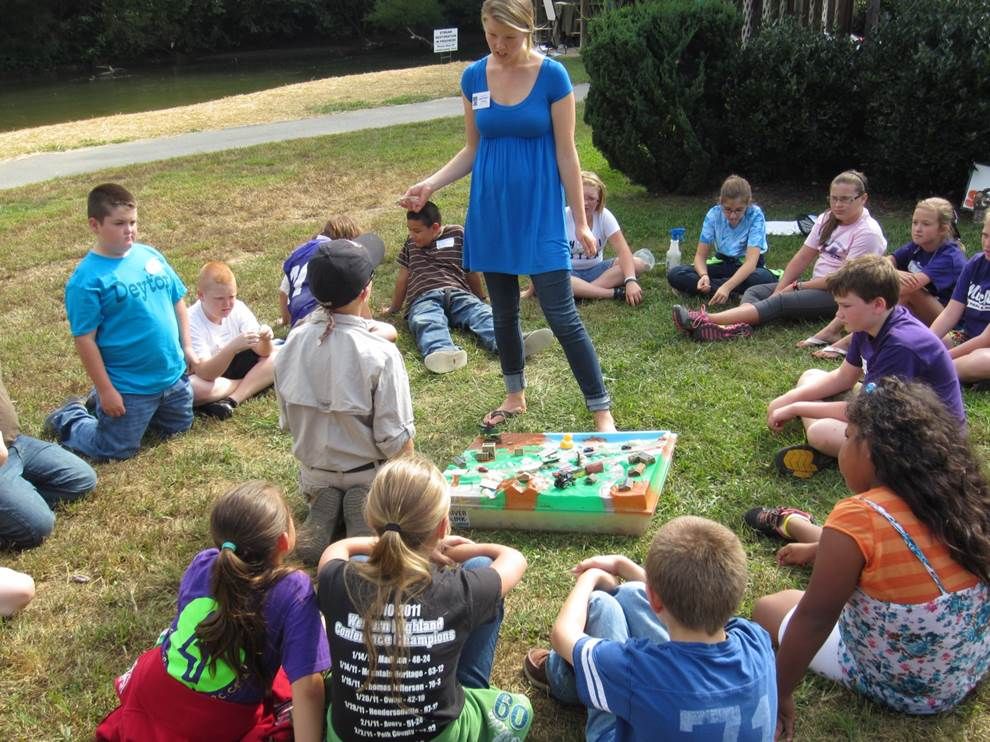 Education Coordinator Lizzy Stokes-Cawley teaches the EnviroScape at Toes in the Toe
Every year RiverLink provides dozens of water-based environmental education programs to students of the French Broad River Watershed. These interdisciplinary lessons aim to educate and inspire the next generation of river
stewards.
Programs include Enviroscape, Kids in the Creek, Project WET Lessons, and the Voices of the River Art & Poetry Contest.
Volunteers are essential as RiverLink works to make our educational program available to more and more students every year. Volunteers with backgrounds in education and environmental science are encouraged to participate. All volunteers are required to undergo a background check before working with children.
The next training date is Monday, November 11 from 12:30-1:30 p.m. with a later session from 5:30-6:30 p.m. at the RiverLink Office, 170 Lyman St. in the River Arts District of Asheville.
If you are interested please contact
Education Coordinator
Lizzy Stokes-Cawley at
(828) 252-8474 ext. 18 or
education@riverlink.org.
Cleanup, naming project focus on Westwood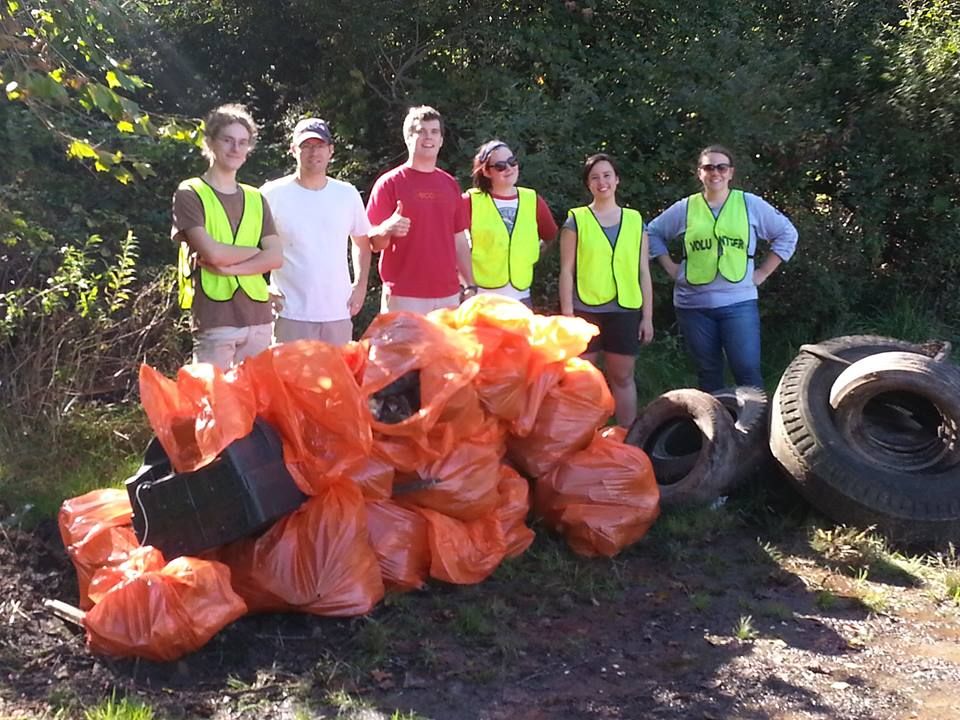 Westwood Place is a neighborhood in East West Asheville, bounded by Haywood Road, Craven Street, I-26 and Patton Avenue. Norman Leonard, a resident of the neighborhood, inquired about a cleanup of the stream that flows through the heart of the neighborhood and RiverLink volunteers were happy to oblige.
Recover Brands
, our partners in the RecoverLink series of cleanups we've conducted bi-monthly throughout 2013, came through with some volunteers, too, and we descended on the ravine this unnamed tributary of the French Broad River flows through. Afterward, we retired to the Wedge for some refreshments. Thanks to
Jenna, Norman, Henry, Kathleen, John, and Bill, who participated.
Name That Creek
As far as we know, the stream we cleaned has no name. It's easier to love something with a name, and we want to give this stream a little love through our Name That Creek initiative. These are local, grassroots projects in which the community submits suggestions for creek names and votes for the most fitting name at a creek-naming ceremony. After a name is chosen, it is submitted to the USGS and eventually becomes the official name for the creek.
We're fond of names that relay the history or some other notable feature of the stream in question. Our research so far has not revealed much in the way of history of the area and we'd like to hear from you if you know anything about Westwood Place's past. Famous families? Civil War battles? Interesting natural features? Please let us know as we search for more information on Westwood Place by e-mailing RiverLink's Dave Russell at volunteer@riverlink.org.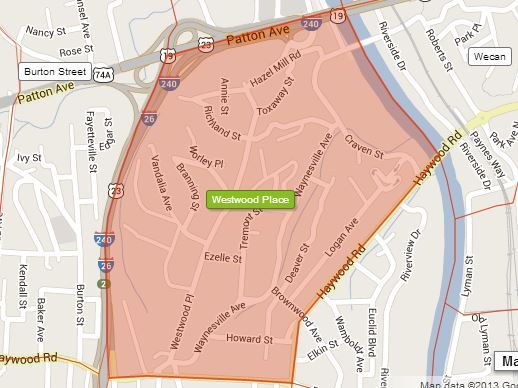 RiverLink, Will Leverette offer a free seminar on outdoor risk assessment
Join RiverLink and paddling legend
and outdoor recreation risk expert
Will Leverette to learn to assess recreation and outdoor business risks.
This free seminar takes place on Friday, Nov. 8, from 10 a.m. until noon
at RiverLink's Warehouse Studios, 170 Lyman Street in the heart of the River Arts District.
Increasingly, WNC is known as a premier outdoor adventure destination, pumping millions of dollars into our local economy as well as providing jobs and a high quality of life for our residents. The risks of running any business are numerous. However, the risks of operating outdoor and recreation oriented businesses are both common to all businesses as well as unique to the outdoor recreation industry. This seminar gives business owners the chance to learn from an expert.
Will Leverette is the author of "The History of Paddling in Western North Carolina" and has been the paddling whitewater coach at Warren Wilson College since 1997. Will is the Director of the Risk Management Department and Director of the East Coast Branch for the Worldwide Outfitter and Guide Association in Salt Lake City, Utah. He has been called upon frequently to conduct accident investigations and assist claims departments with conflict resolution and settlement negotiations on serious accidents. He has designed policy applications and reviewed and written liability release forms. Will has also designed and implemented a nationwide inspections program for outdoor businesses.
RiverLink's economic initiatives for the French Broad River watershed are guided by its Wilma Dykeman RiverWay Plan and include promoting recreation in all its forms, from manufacturing to retail, and a host of outdoor activities. The Wilma Dykeman RiverWay economic initiates includes health and wellness and the arts as authentic traditional industries indigenous to WNC and the French Broad River watershed.
NC Wildlife Update from NC Wildlife Commission
Wildlife Commission Opens Two Boating Access Areas
The Wildlife Commission has opened two new boating access areas. Hyco Lake After Bay Boating Access Area is located on the Hyco Lake After Bay, which is the reservoir below the Hyco Lake dam in Person County. The area has one launch ramp and a floating, universally accessible pier. It has nine trailered parking spaces and one handicapped-accessible trailer space. Wildlife Commission staff also paved the parking lot and access road leading to the boating access area.

The Penrose Boating Access Area is located in Transylvania County on the French Broad River, which is known for its excellent muskie and smallmouth bass fishing. This new area features a single 14-foot wide boat ramp, a floating dock, gravel parking lot and paved handicapped-accessible parking spaces with 15 trailer spaces, including one that is handicapped accessible. Locate a boating access area by visiting the Commission's interactive boating access area map.
Upcoming Events
Friday, November 8, 10:00 a.m.-noon, RiverLink Offices --
Join RiverLink and outdoor recreation
risk
expert Will Leverette. The risks of running any business are numerous.
However, the risks of operating outdoor and recreation oriented businesses are both common to all businesses as well as unique to the outdoor recreation industry - come and learn from the expert.
Saturday, November 9, Blannahassett Island, 1 p.m- 9p.m. --
Celebrate Harvest Season with family and friends on a mountain island in Marshall, NC with fresh North Carolina seafood, live music and local craft beer. NC Fresh Catch returns with RiverLink on Nov. 9th from 1-9pm to celebrate its second annual seafood, music and beer festival.
Volunteer Training Sessions. Come learn how you can volunteer with education coordinator Lizzy Stokes-Cawley teaching kids about cleaner water and a better environment. Contact her at education@riverlink.org or 252-8474, ext. 18.
Tuesday, November 12, 4:00 p.m.- 7:00 p.m. at the RiverLink Offices --
The Friends of Hominy Creek Greenway, Inc. (FOHCG) will host the Hominy Creek Greenway Master Plan Public Input Open House. On behalf of the FOHCG and the City of Asheville, the event will present a draft Master Plan of improvements to the Hominy Creek Greenway. The public is invited to review the plan and make suggestions.
Wednesday, November 13, at 10 a.m. and 5 p.m. at the RiverLink offices --
Volunteer orientation sessions. Contact volunteer@riverlink.org to become involved in the evolution of the river and learn more about RiverLink and join Jim Stokely to learn more about his mother, Wilma
Dykeman.
PLEASE RSVP by 11/11
Thursday, November 21, 11:45 a.m.-2 p.m. -- RiverLink Bus Tour.
Experience the Riverfront magic firsthand! The RiverLink bus tour meets at the Asheville Area Chamber of Commerce at 11:45 a.m.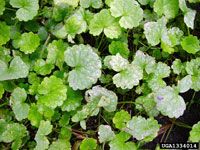 Creeping charlie, creeping jenny, or ground ivy
Scientific Name:
Glechoma hederacea
Identification:
Creeping charlie has four-sided stems that can vary from 15-30 inches in length. This low-growing perennial weed gives off a distinct odor whenever damaged, as it is part of the mint family. Its leaves are round and scalloped connecting to the plant via nodes. In the spring time, an abundance of tiny flowers ranging from lavender to blue appear on 2 or 3 inch spikes.
Ecology:
This invasive weed thrives in moist, shady lawns. It is known to interact with numerous wild bees and be galled by several different insects. More often than not, this weed is found in areas of heavy, rich soils with high fertility and low boron content.
Plant control:
Repeated weeding is required because creeping charlie is stoloniferous, meaning it will continue to grow/spread from its roots or bits of stem which reroot. If the weed becomes too thick a special tool called the dethatching rake is used to comb through the grass,pulling out the viny weed by its root. There are also a few chemical approaches to removing the invasive weed such as a combination of 2, 4-D, MCPP and dicamba or possibly with a borax application.
Courtesy University of Minnesota Extension
Volunteer Spotlight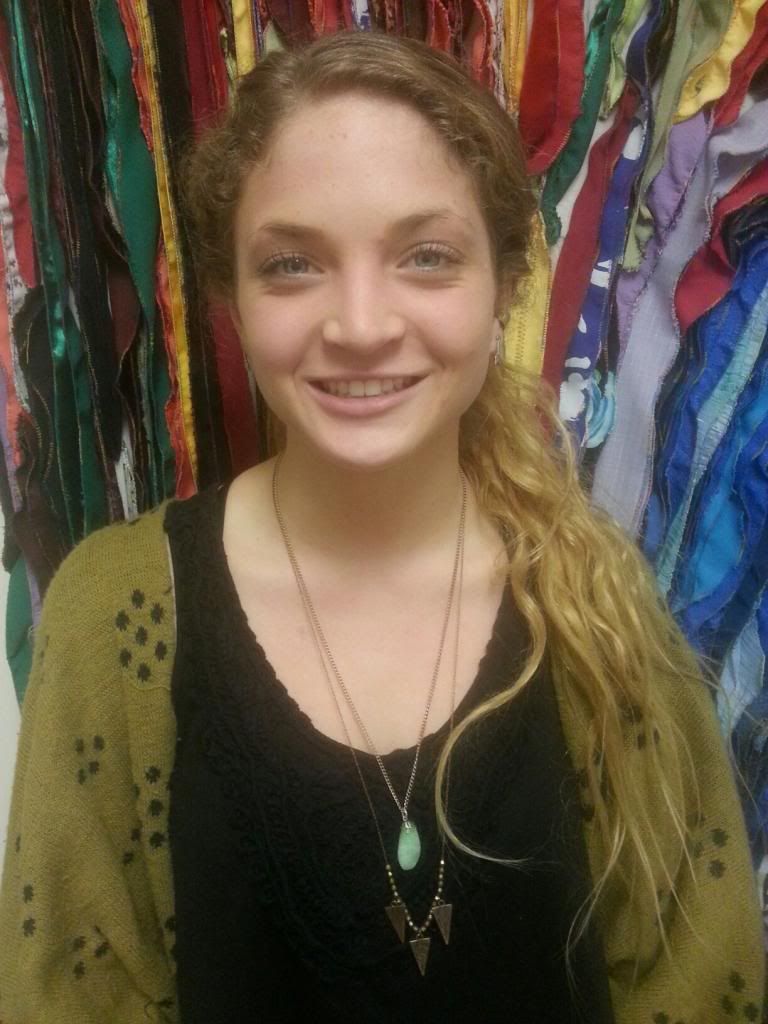 Marci Schrock is a senior at Asheville High School. She began to develop a deeper passion for the environment and humans' relationship with it when she first moved to Asheville in 2010. Marci has participates in several sports and challenges herself academically in order to get the most out of life and encourage any opportunities that may be presented. However, she has found what brings her greater content and appreciation than receiving a medal or being top in her class, is simply giving back by putting time and effort towards assuring our world is a healthy, happy place. Marci discovered ways to express this through community service and environmentally driven occasions. This past summer she embarked on a month long Marine Biology Conservation program based in the Caribbean waters which engaged in community service, a college level course, scuba diving, sailing, and a perfect mixture of everything. This is where her inspiration behind interning with a local organization focused on conservation, not only of the earth but the waters too, originated; and who other than RiverLink, right? "It feels so great to contribute to something so altruistic and organic. Here I have been able to expand my knowledge on important and intriguing new things while also going out and being a part of the movement," Marci says.
River Arts District Studio Stroll
10am-6pm each day
The Studio Stroll in Asheville's River Arts District is a big deal. More than 180 artists open up their studios for a full weekend of art, creations, artist demonstrations and family fun.


Studio Stroll weekend is a great weekend to update your art collection, support local artists & get some amazing homemade gifts for loved ones [or yourself...] This event takes place twice a year, so mark your calendars and get your stroll on this year.
Getting to and around in the River Arts District is a breeze. Accessible by car from Downtown, West Asheville, and Biltmore Village, there is plenty of parking. Catch the free trolley at any of the stops listed on the map.
(download a map!)
During the Studio Stroll, an Information Booth is located at the 5-points intersection of Depot St. across from the Clingman Café.
Calling all handymen (and/or handywomen)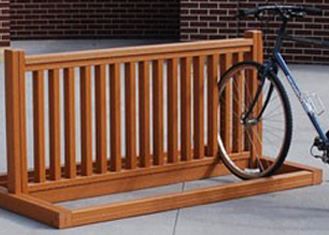 In our never-ending quest to make multi-modal transportation a bigger and bigger part of our community, we seek help installing some wooden bike racks on our Sculpture and Performance Plaza property. We have some plans in mind and will provide materials. We just need a handyman to lend a hand. If woodworking is your thing and you have the time and inclination, please contact RiverLink's Dave Russell at 252-8474, ext. 11 or dave@riverlink.org.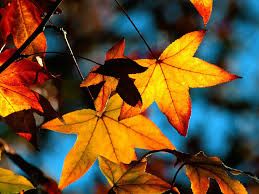 Test your knowledge of the fall season with this wonderful autumn trivia quiz. There are a total of 12 multiple-choice questions. Answers to the autumn trivia can be found at the end of the quiz.

1. Which image of Nature is most associated with autumn?

a) Blooming flowers b) Snow c) Foliage d) Intermittent showers


2. In North America, autumn is more commonly known as ________.

a) Fall b) Football season c) No other name


3. The weather in autumn can best be described as ________.

a) Snowy and freezing b) Hot and dry c) Cool and breezy d) None of these


4. What do we call the first day of autumn?

a) Autumnal equinox b) Autumnal solstice c) Either A or B


5. In United States, the beginning of autumn coincides with which seasonal event?

a) Start of football season b) Back to school c) Start of vacation season d) Christmas e) Both A and B


6. The famous poem, Ode to Autumn, was written by which famous poet?

a) William Shakespeare b) Robert Frost c) Lord Byron d) John Keats


7. What temperate season immediately follows autumn?

a) Spring b) Summer c) Winter


8. Autumn is known for its harvest festivals. In China, the festival is called ________.

a) Thanksgiving b) Moon festival c) Makar Sankranti d) Sukkot


9. Which of these fruits is generally associated with autumn (at least in North America)?

a) Watermelon b) Pumpkin c) Orange d) Mango


10. Poetry about autumn generally has a ________ tone.

a) Hopeful b) Happy c) Indifferent d) Despondent c e) Morbid


11. Foliage is the most famous image of autumn. This scenery can be prominently found in which part of the United States?

a) Great Lakes b) Great Plains c) New England d) Tri-Cities e) Florida Panhandle


12. True or False. The term "equinox" refers to the date or time when day and night are roughly equal in length.


Answer Key:

1)c 2)a 3)c 4)a 5)e 6)d 7)c 8)b 9)b 10)d 11)c 12)True