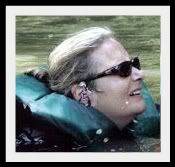 From the exec's desk
Greetings RiverLovers,
Can you feel fall in the air in the early morning? It is crisp and fresh. But there is still time to hop on your canoe, raft or inner tube and get on the French Broad. The autumn trees are beautiful from the water -- a totally different view than summer and spring to help you enjoy the French Broad.

Great news! You can help promote urban conservation, greenways, bike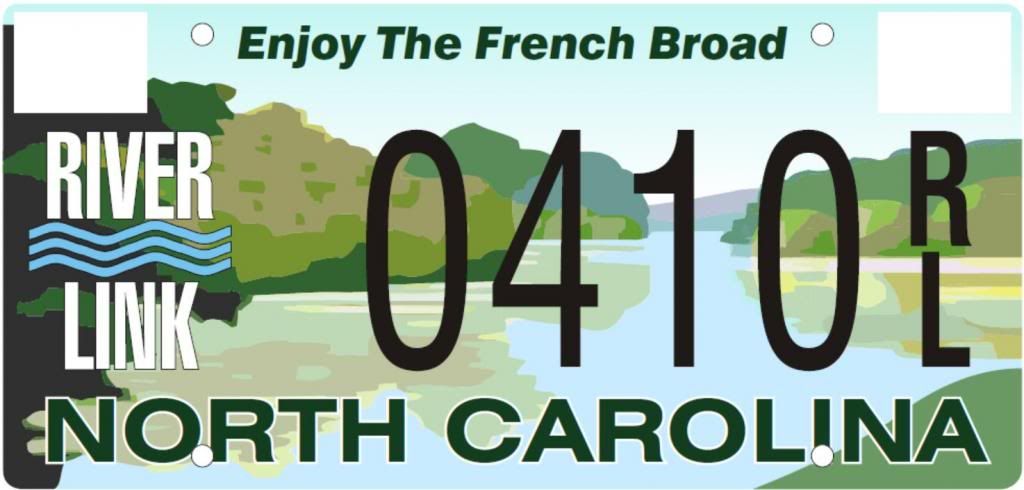 paths and storm water controls by purchasing a new RiverLink license plate. The state won't produce the license plate until we have 300 orders. So make your check out to RiverLink for $30 and once we hit 300 orders we will send the required one check to the NCDOT for your plate along with the enclosed form filled out by you with all your specific registration details. Oh yes, if you want a personalized RiverLink plate its $60. Here's the form.
By the way the creator of these beautiful plats is Bob Boeberitz at www.bobboeberitzdesign.com. Bob created the design as a donation and in the last newsletter, I incorrectly attributed the design to one of our former AmeriCorps members. Sorry Bob, and many thanks!
Only one more RiverMusic for the 2013 concert season. It's scheduled for Friday, September 13 and the fun starts at 5. See details below.
September and October we will be testing the soils after one full growing season at Karen Cragnolin Park. That is where we are doing our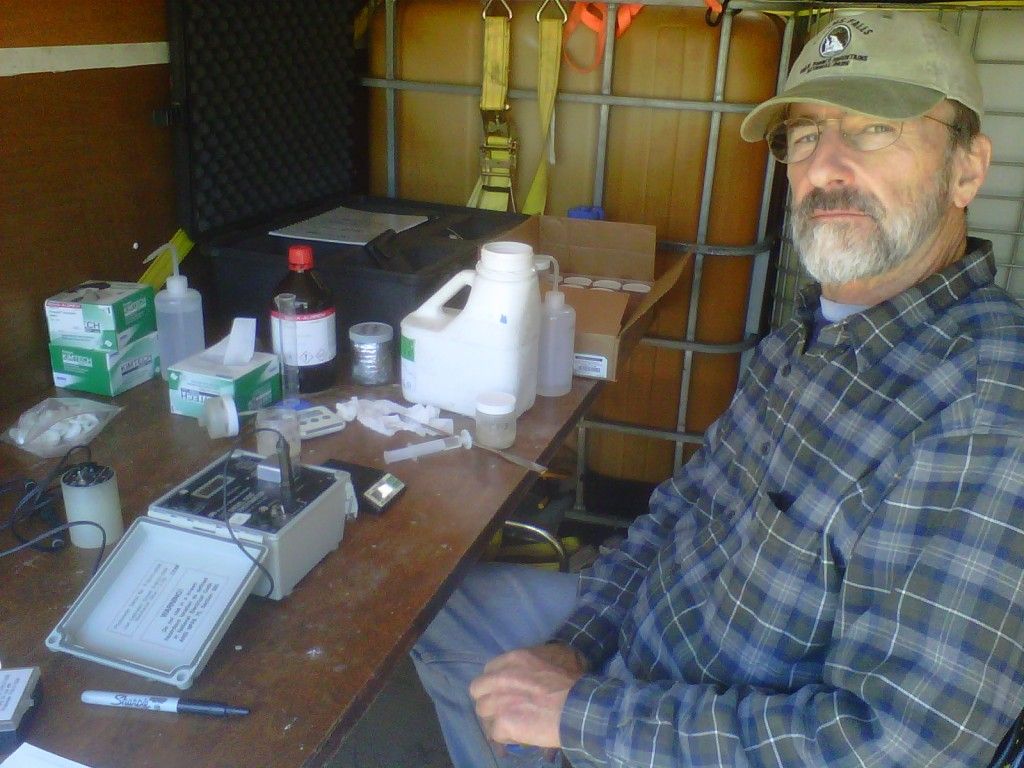 Dr. Ferro in his mobile lab
phytoremediation of the old EDACO junkyard. If the results aren't what we hoped for we will be working with NC State, RTI, International and Dr. Ari Ferro to use the NC STATE greenhouses for test plots using different combinations of surfactants (like detergents) to see if we can speed up the process by breaking down the VOC's in the soil quicker. Many thanks to Tracy Wahl at DENR's NC Brownfield Program for all her help with this project! Remember, EDACO, now Karen Cragnolin Park, is a demonstration site for all the other junkyards along our waterways so it's worth the time and energy to develop these protocols. If only we had just this one junkyard to deal with, but unfortunately there are hundreds! Stay tuned.
We are still raising funds for the Broadway Greenway at the old Health Adventure site. 100% of your donations will be used for the greenway. $50 buys you a foot and a personalized deed so you can own a piece of the greenway. Thanks to the Blue Ridge Bike Club for their recent $100 donation towards RiverLink's $60,000 goal.The contiguous property owners at Odyssey Learning Center and their board voted unanimously to work with RiverLink to extend the greenway through their property after we complete the UNCA (old Health Adventure) greenway section. Come on, let's do it.
On August 19, Oskar Blues Brewery in Brevard held a fundraiser for us that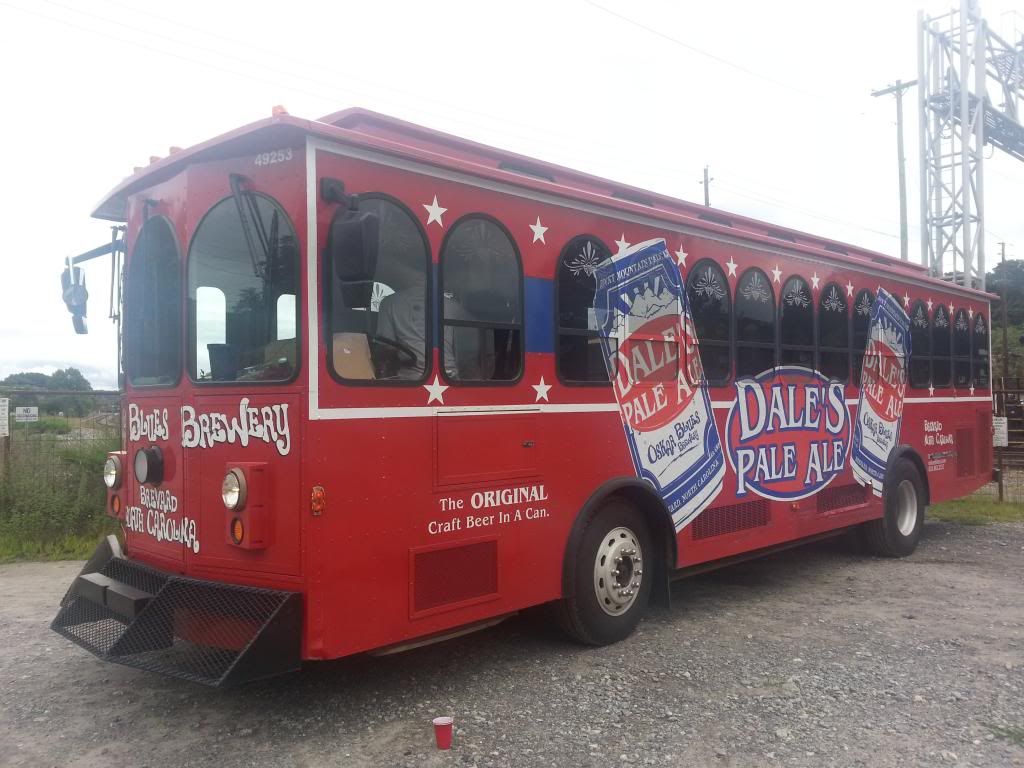 Oskar Blues Trolley
included a tour of the facility and some beer tasting and toasting. They sent the trolley out for us. What a ride! The oak interior and other touches made for a fun trip, great beer and a good time. Oskar Blues runs the trolley from Asheville to Brevard on weekends. Visit their website for details.
Back by popular demand -- RiverLink and the Small Business and Technology Development Center (SBTDC) will host a series of information sessions on how to start your RiverBusiness. The Wilma Dykeman RiverWay Plan promotes arts & crafts, recreation in all its forms and health and wellness as primary economic activities in the river corridor. Do you have a great idea and need some "free help" to get started? Join us on October 3 and January 23 from 10 to noon at the RiverLink offices. To attend this free event you must register and reserve a seat by calling Noah Raper at 828-251-6025, ext. 22.

Click here to register for the October session and here for the January session.
Directions and other event details will be distributed to registered attendees prior to the event. We are calling these seminars "Starting a Better Business" and at each session, Noah Raper from the SBTDC will cover topics including:
how to assess your business ownership skills

how to assess the feasibility of your business idea

the parts of a business plan

the different types of business formations (sole proprietorship, LLC, etc)

required licenses

financing options
A big thanks to nearly 400 RiverLovers who took our survey about changing the names of Lyman Street, Meadow Road, Riverside Drive and Swannanoa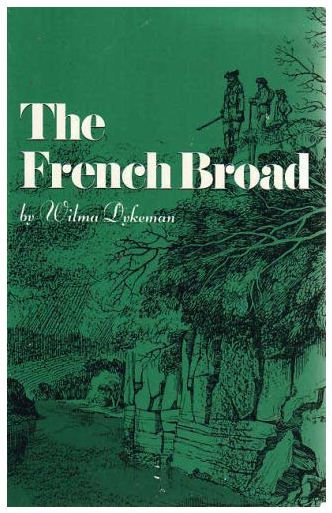 River Road to honor Wilma Dykeman. Wilma is the native daughter who wrote 18 books including the seminal French Broad in 1955. She understood and articulated in the French Broad the critical need for a healthy environment to sustain a healthy economy. That is what the Wilma Dykeman RiverWay is all about -- a healthy environment being critical to a healthy economy. The Wilma Dykeman RiverWay Plan is a demonstration project for the entire watershed and promotes multi-modal transportation, mixed-use, mixed-income development and a French Broad that is fishable, swimable, drinkable and boatable. Click here to read the Board of Directors Resolution about Wayfinding and Street Names on the Wilma Dykeman RiverWay. After reading the resolution, please take this short survey.
Speaking of Wilma Dykeman, a lecture series about various aspects of her life and career kicks off on September 15 on the UNCA campus. Details available by clicking here or in the right-hand column of this newsletter.
If you have been thinking about conservation options on your property either in the riparian zone or on a steep slope, give us a call. The state tax credit for conservation expires on December 31, 2013. We have creative ways to cover your transaction costs, so let's talk about your options. After all, how often do you have an opportunity to make a gift of forever that promotes protection and enjoyment?
See you on the river. Thanks for all you do,
Karen
P.S. Would you like to host an event with us or cosponsor one of our happenings? Give me a call at 252-8474, ext 16 and let's talk about working together to promote and support the rebirth of our own French Broad River watershed.
Volunteer Opportunities abound in September!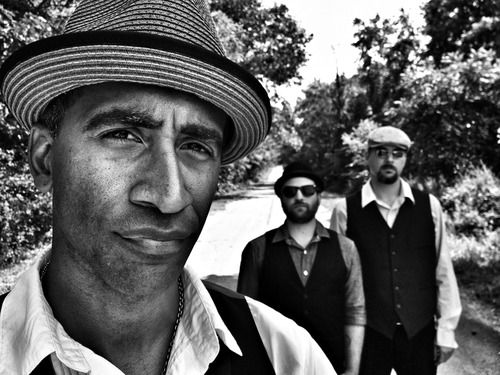 The Alan Evans Trio play the
Sept. 13 RiverMusic
Friday, September 13, 5 p.m. - 10 p.m., at the RiverLink Sculpture and Performance Plaza, 144Riverside Drive in the River Arts District. RiverMusic - the grand finale! Volunteers needed for a little bit of everything, except beer service. It takes about 60 volunteers to make this happen, so please contact our crack volunteer coordination team at volunteer@riverlink.org and come hang out! It's a whole lot of fun.



Saturday, September 21, 9 a.m. - 5 p.m., across the French Broad River Watershed -- NC Big Sweep. It's time for our annual Fall river cleanup from 9 a.m. - 2 p.m. We'll have teams in boats and on foot cleaning creeks, streams, and rivers throughout the watershed. RiverLink is specifically working on the French Broad. Afterwards, we'll meet together for a volunteer appreciation party with free food and libations. People with reliable water transportation are encouraged to participate (we have limited access to boats). To signup (as a team or individual), working along the French Broad River, email jess@riverlink.org


Saturday, Sept. 28
, meet at the RiverLink office at 06:45 a.m. -- Asheville Citizen-Times Marathon
water station. Join us as we cheer on the runners and fly the RiverLink flag! Free tee-shirts!
Saturday, October 12, at Carrier Park, 8 a.m. - 5 p.m.- Volunteer to help CrossFit Pisgah put on the Beer City Beatdown, a series of judged Crossfit fitness and strength tests. Volunteers can contact Devin Gaynor, Volunteer Coordinator, at devin@crossfitpisgah.com to register.
Call for Conservation in the Ross Creek Watershed

RiverLink is looking for landowners interested in protecting stream corridors in the Ross Creek Watershed, through voluntary conservation easements. We have the unique opportunity to offer financial assistance in the development of these easements, through two funding sources. Voluntary conservation easements help protect our streams, habitat, land, and mountain heritage, through permanently protecting our stream corridors from future development. The North Carolina conservation easement tax credit ends December 31 of THIS year, so NOW is the time to act. Please consider helping us preserve and improve the water quality in Ross Creek. If you are interested please contact our Watershed Resources Manager, Nancy at WaterResources@riverlink.org, or call 828-252-8474 extension 14 for more information.
The watershed covers a three-square-mile area including Chunns Cove, a large part of the Kenilworth community, and the commercial area along Tunnel Road from Beaucatcher Tunnel south to the Days Inn. It also includes the eastern slopes of Patton, Sunset, and Beaucatcher mountains as well as the western slopes of Randall Gap, Cisco Mountain, and Piney Mountain. Click Here to see if you are in the watershed.
RiverLink has been working in the watershed to improve water quality through the Ross Creek Stormwater Improvement project. This project implements two (2) of the projects identified in the 2007 Ross Creek Master Plan, one at St. Luke's Church on Chunns Cove Road and the other on residential property at the corner of Waverly and Lakewood Dr. The project at St. Luke's church has been completed, residents are invited to visit the site to view the wet swale designed to capture water from Chunns Cove Rd. and the Church property.
BLUE RIDGE BIG SWEEP STREAM CLEANUP--SATURDAY SEPTEMBER 21, 2013
Volunteer Jesse Davis guides a canoe full of trash down the French Broad River as part of NC Big Sweep 2012

On Saturday, September 21, 2013, Asheville GreenWorks, the Environmental and Conservation Organization of Western North Carolina (ECO), and RiverLink, are joining together to host an annual, multi-county stream cleanup event in conjunction with NC Big Sweep.

Big Sweep is an international litter cleanup program that brings citizens and community organizations together to clear trash from their waterways. Though each of the four organizations have hosted Big Sweep events in the past, this is the first time they are joining together to offer community members volunteer opportunities for this event at the regional level. Cleanup teams include civic organizations, scout troops, church groups, school groups, Adopt-A-Stream teams, neighborhood associations, city or county departments, and local businesses. Residents in Henderson, Buncombe and surrounding counties can participate in Blue Ridge Big Sweep by registering with friends and family or by joining an existing team.

RiverLink is excited to partner for Big Sweep across Western North Carolina. Last year, our Adopt-A-Stream teams gathered in the morning and cleaned sections of the river from Bent Creek to the Woodfin Park (an amazing 15 mile stretch of the river). Several teams also participated in roadside cleanups near the river. There were over 70 volunteers, as well as many of whom are part of our Adopt-A-Stream program. The day was a great success with volunteers collecting a total of 96 bags of trash and 13 tires. This year we'll be working on the French Broad again and we are expecting a bigger and better turnout. We'll have water and land projects for our teams.

Due to our limited access to boats, we're strongly encouraging groups with their own water transportation to sign up for this great event.

RiverLink volunteers will meet at Zen Tubing at 10am and then branch out to tackle trash the on French Broad River. Sign up as an individual or as a group. For more information, visit www.riverlink.org or reach us by phone at 828-252-8474 ext 17.

Join us for the last RiverMusic Concert of 2013
Building on the success of the inaugural RiverMusic concert series in 2012, RiverLink decided to host another
summer-long concert series that is free to the public.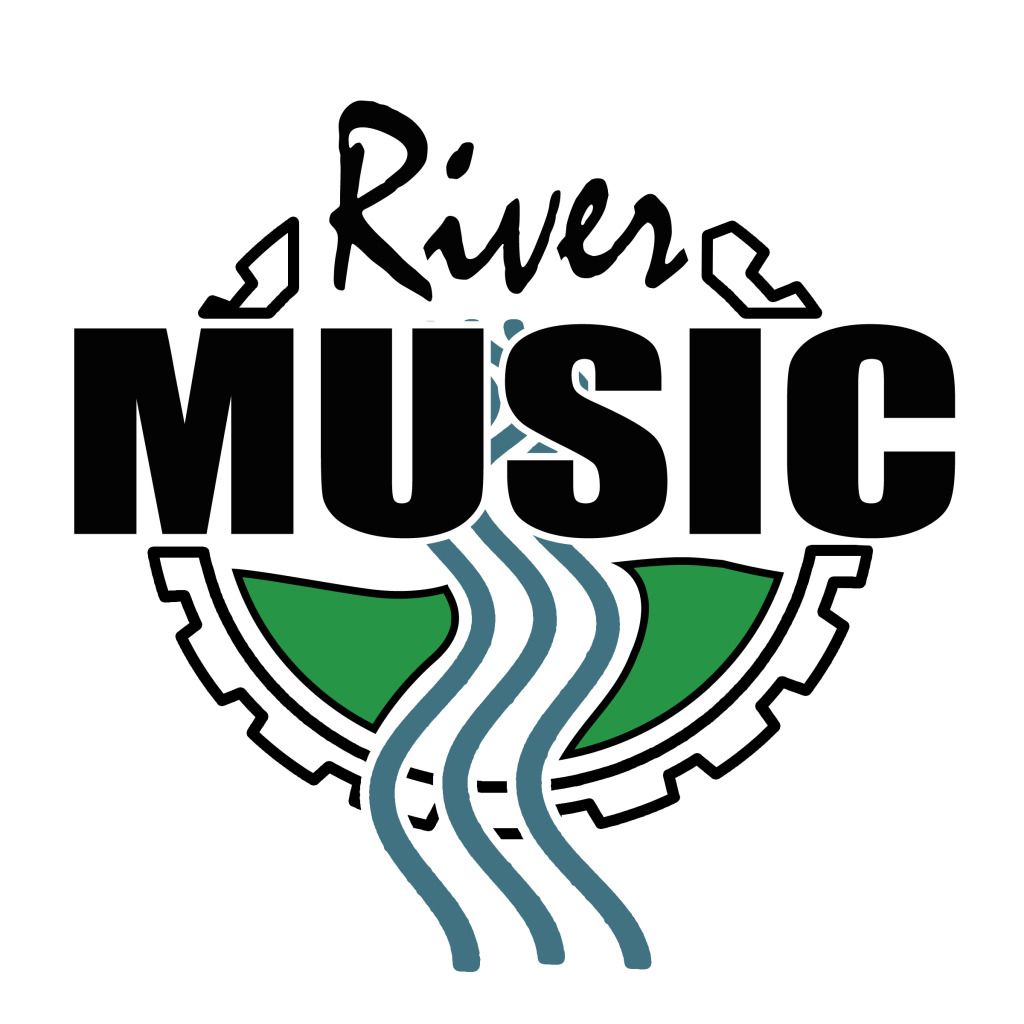 As hard as it is to believe, we're coming to the end of this year's RiverMusic concert series.
Join us at the
RiverLink Sculpture and Performance Plaza
for one more great night of music, dancing, and fun.
On Friday, September 13, we're proud to welcome
the
Mike Rhodes Quartet,
Bubonik Funk,
with headliner
the Alan Evans Trio
.
Gates open at 5:00 p.m., with the first band cranking up shortly after that. The headlining act will start at 8:00. There will be beer from five local craft brewers, food trucks, live music from local and national acts, and the waters of the beautiful French Broad flowing right by the stage. Remember: no outside food or drink. PLEASE NO DOGS
Check out the RiverLink information tent for posters and shirts!
Inspired by a grant from the Chaddick Foundation, RiverMusic is also sponsored by Pisgah Investments, Prestige Subaru, Ingles Markets, Sundance Power Systems, and five local craft brewers: Highland, Pisgah, Sierra Nevada, New Belgium and Asheville Brewing Co.
Special Thanks to Asheville on Bikes and Heira Productions.
Meet Lizzy -- AmeriCorps member who joins the RiverLink team as Education Coordinator
Lizzy Stokes-Cawley is joining the team at RiverLink as the Education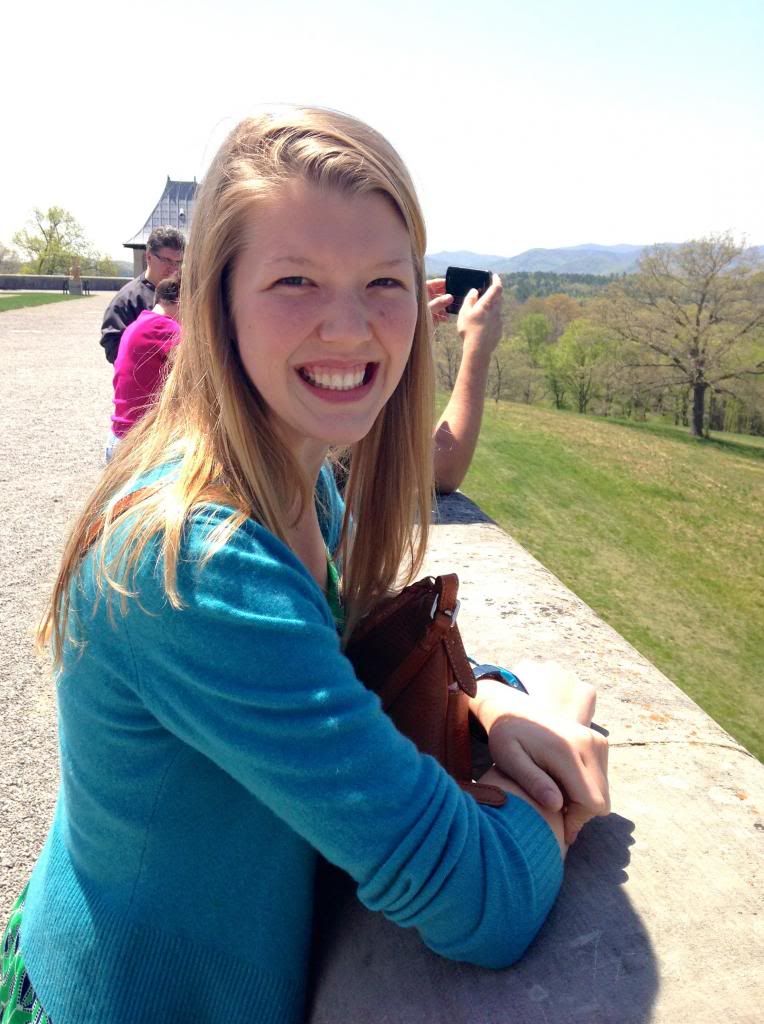 Lizzy Stokes-Cawley
Coordinator for the 2013 -- 2014 term. Growing up on Skaneateles Lake in the Finger Lakes of New York, she developed a love and appreciation for water as a unique habitat, a resource and for the recreational opportunities it provides.

Lizzy attended St. Lawrence University where she spent early mornings rowing on the St. Lawrence River for the Saints. She graduated with a BS degree in Conservation Biology in 2011 and a minor in African Studies.

Upon Graduation, Lizzy spent the school year teaching students from Georgia and the surrounding states about the animals, plants and diverse habitats of barrier islands on Tybee Island, Georgia. Heading even further south Lizzy spent the summer of 2012 in the Florida Keys working for SOAR, a high adventure summer camp where every day was spent snorkeling, kayaking, and fishing the surrounding ocean waters.Lizzy has lived in Asheville for the past year and has loved exploring and learning about the mountains and rivers of Western North Carolina. She is so excited to return to her passion of outdoor and environmental education where she can continue to learn, teach and explore the waters so important to Asheville and the surrounding areas.

Lizzy loves running, cooking for friends and family, exploring waterfalls, hiking, kayaking, rafting, painting and reading.
Greenlife workday

RiverLink and
Greenlife Grocery
worked together at the RiverLink Performance and Sculpture Plaza last month. Adam Budd, a Healthy Eating Specialist at Greenlife, was kind enough to send over this photo montage.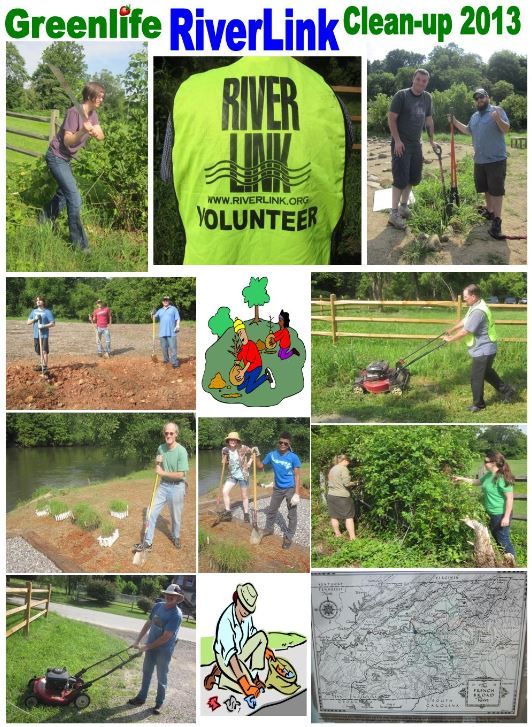 RecoverLink cleanup focused on Big Ivy River

RiverLink and our partners at
Recover Brands
took on a cleanup of the Big Ivy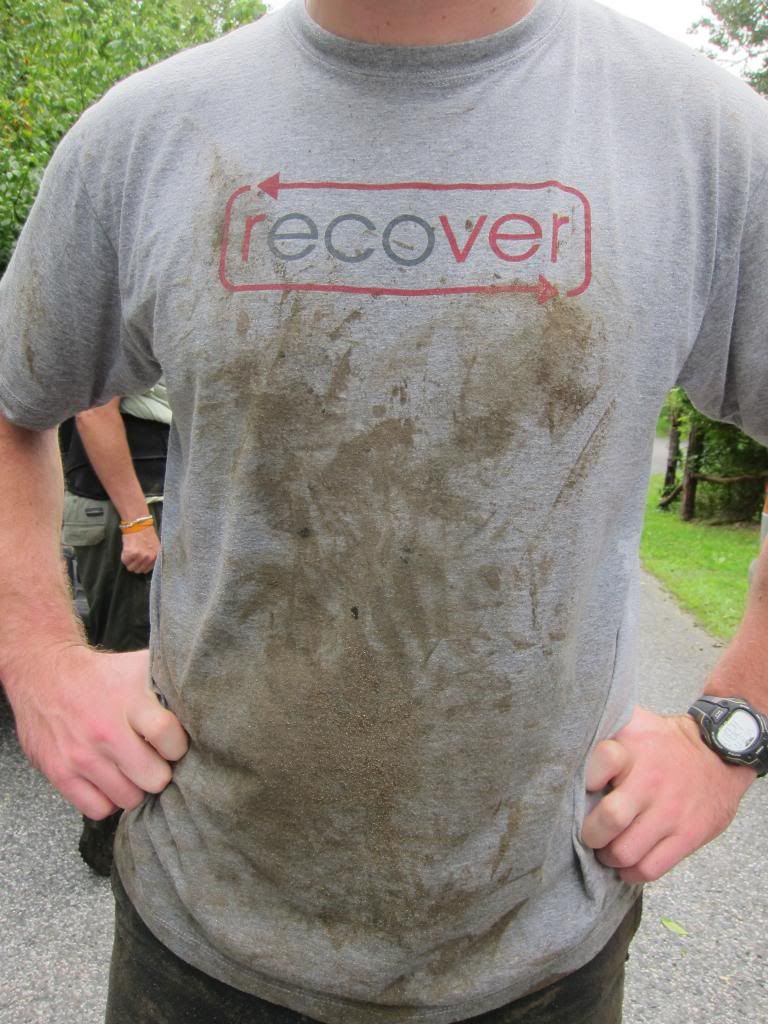 River on Saturday, August 17. The cleanup was suggested by local resident Debbie Davis, who reported tires and lots of other debris in the River. Fourteen RiverLink volunteers and Recover staff showed up to help out.

This was an event we scheduled two times in the last few months, but were unable to do because of rain and water too high to safely work in. Click here to see a slideshow of the cleanup.

One thing we learned that day is that the Madison County Landfill will only accept four tires per resident per year.

RiverLink and Recover plan another cleanup on the Swannanoa River near the Western North Carolina Nature Center.

Two pickups on their way to the landfill. We pulled out more after that!
Upcoming Events
Wednesday, September 11, at 10 a.m. and 5 p.m. at the RiverLink offices --
Volunteer orientation sessions. Contact Dave Russell at 252-8474, ext. 11 and become involved in the evolution of the river and learn more about RiverLink and join Jim Stokely to learn more about his mother, Wilma Dykeman
Beginning Sunday, Sept. 15 at 3 p.m. on the UNCA campus --
Wilma Dykeman Lecture Series.
See article below for details.
Thursday, September 19, 11:45 a.m.-2 p.m. --
Experience the Riverfront magic firsthand! The RiverLink bus tour meets at the Asheville Area Chamber of Commerce at 11:45 a.m.
(Confirmation Required)
Saturday, September 21, 9 a.m. - 5 p.m., across the French Broad River Watershed --
NC Big Sweep. It's time for our annual Fall river cleanup. This year we're teaming up with
ECO
, and
Asheville GreenWorks
for a service day that's bigger and better than before!
The cleanup is 9am-2pm. We'll have teams in boats and on foot cleaning creeks, streams, and rivers throughout the watershed. RiverLink is specifically working on the French Broad
Afterwards, we'll meet together for a volunteer appreciation party. W
e'll have free food and libations.
People with reliable water transportation are encouraged to participate (we have limited access to boats).
To signup (as a team or individual), working along the French Broad River, email
jess@riverlink.org
Saturday, Sept. 28, meet at the RiverLink office at 06:45 a.m. -- Asheville Citizen-Times Marathon water station. Join us as we cheer on the runners and fly the RiverLink flag!
Saturday, October 12, at Carrier Park, 8 a.m. - 5 p.m.-
Volunteer to help CrossFit Pisgah put on the
Beer City Beatdown
, a series of judged Crossfit fitness and strength tests. Volunteers can contact Devin Gaynor, Volunteer Coordinator, at
devin@crossfitpisgah.com
to register.
Saturday, October 12, 1 p.m. -- 5 p.m. at Asheville Adventure Rentals, 704 Riverside Drive
(map)
-- Fall Fiesta. Special sales, beer, food, a good time!
Fall Fiesta at AAR
Join us Oct. 12, at Asheville Adventure Rentals (
map
), for a day of savings on your next kayak and/or equipment needs. New and used boats available by Bellyak, recreation boats by Feel Free and Pyranha whitewater boats, Bic Stand Up Boards, a Winter Paddling gear review, store sales and BEER. Sale starts at 1 and ends at 5. Revenue from beer sales to benefit Riverlink. Call them at 828-505-7371 for more information.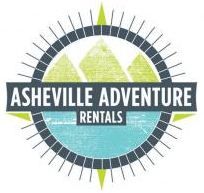 Volunteer Spotlight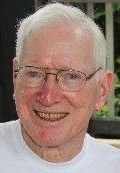 Kenneth Fulford
Most people find volunteering as a way to give back to the community they live in. Kenneth Fulford is one of those and has been for the thirty plus years he's been in Asheville. Not to put too big of a shine on it, he was in the streets in the early Bele Chere Festivals, Light Up Your Holidays - city hall is still lit-up from that creation - and served on a number of boards addressing cultural and social issues. Serving on the then River District Review Board first introduced him to the river district - an area, as in many river cities, that had largely been ignored, and through that service he became aware of RiverLink. After first volunteering for RiverLink he soon found out all the skills, talents and effort it takes to bolster a tiny staff of four to accomplish what it has: clean-up the rivers of the French Broad watershed, remove or reuse the old warehouses, build parks and greenways, educate the public, particularly children and youth, of the value of our rivers, developed a river-trail of public camp sites from Rosman to Tennessee and many other things to the benefit of Asheville and the surrounding region. He will answer RiverLink's call, but first in his heart and mind is Move To Amend, a national grassroots movement to amend our Constitution to firmly establish that money is not speech, and that human beings, not corporations, are persons entitled to constitutional rights.
Wilma Dykeman lecture series starts Sept. 15 at UNCA

Announcing a lecture series this fall at UNC-Asheville's Osher Lifelong Learning Institute (OLLI - formerly the Center for Creative Retirement). All presentations will take place on Sunday afternoons from 3:00 to 4:30 p.m. in the Mannheimer Room (map).
September 15: Wilma Dykeman as Historian
.Author of The French Broad, With Fire and Sword (King's Mountain), and Tennessee: A Bicentennial History. Tennessee State Historian for 20 years. Lecture by Dan Pierce, Professor of History and Department Chair, UNC-Asheville.
September 29: Wilma Dykeman as Journalist.
Author of Neither Black Nor White and more than 20 feature articles for The New York Times Magazine, The Nation, The Progressive, and other national magazines during the Civil Rights movement of the 1950's and 1960's. Lecture by Darin Waters, Visiting Assistant Professor of History, UNC-Asheville.
October 6: Wilma Dykeman as Environmentalist
Chapter on pollution in the French Broad River seven years before Rachel Carson's Silent Spring. Environmental themes throughout her novels, fight against Pigeon River pollution, public speaking throughout the region and nation. Lecture by Viki Rouse, Associate Professor of English, Walters State Community College, Morristown, Tennessee.
October 20: Wilma Dykeman as Teacher
UT professor of Appalachian literature and creative writing for 21 years, founder of the James R. Stokely Institute for Liberal Arts Education at UT (an early summer institute for high school teachers).
Lecture by Martha Gill, retired teacher.
November 3: Wilma Dykeman as Novelist
The Tall Woman (has sold a quarter-million copies), its sequel The Far Family, and her last published novel Return the Innocent Earth. Lecture by Jim Cole Overholt, retired teacher.
November 10: Wilma Dykeman as Traveler
Where she went, why she went, how she saw, her journals. Lecture by Jim Stokely, one of Wilma Dykeman's two sons.

Sweet Autumn Virginsbower
Scientific Name: Clematis terniflora
Identification: Sweet Autumn Virginsbower is a perennial sprawling woody vine that may climb to 15 to 30 feet. The leaves are pinnately compound and elliptical. The stem is stout and may be lime green, light gray, or reddish. Fragrant, small, white flowers appear in late summer and early fall. Dangling capsules, containing one seed, mature from September to November.
Ecology: Sweet Autumn Virginsbower is an invasive vine that colonizes disturbed areas, fencerows, and roadsides. This invasive vine colonizes by seeds that are spread by birds, small mammals, and water.
Plant Control: Unless it is a large infestation, vines in the home landscape (on fences or arbors) can be cut back to ground level in late summer and the cut ends treated with undiluted glyphosate concentrate (53.8% preferable but 41% okay). If a thicket is present, cut all stems back to the ground with a weed-eater with a blade attachment, if possible. Allow the cut stems to re-sprout, then spot-spray the sprouts with a 5% solution of glyphosate with surfactant. If mechanical vine control prior to herbicide application is impractical, you can spray the stand with a 5% glyphosate and surfactant solution in late summer, but note that non-target plants may be at higher risk with this method. Increase solution strength if necessary and re-treat as needed for complete control.
Courtesy NC State Cooperative Extension
Hellbender Facts

Hellbenders are among those animals, like dragonflies and praying mantis that live up to their name. A member of the salamander family, they are generally two feet in length and weigh 3-5 lb., making them the largest salamander in North America and the third largest in the world. Hellbenders reach sexual maturity at about five years of age, and may live 30 years in captivity
Hellbenders breathe with lungs, as well as, by absorbing oxygen from the water through capillaries of their side frill allowing them to remain under water for up to two weeks. The hellbender is considered a "habitat specialist because its success is dependent on a constancy of dissolved oxygen, temperature and flow found in swift water areas".
Hellbenders are generally solitary; and thought to gather only during the mating. Once a hellbender finds a favorable location, it generally does not stray too far from it-except occasionally for breeding and hunting -and will protect it from other hellbenders both in and out of the breeding season. Hellbenders feed primarily on crayfish and small fish and are in turn prey to various fish and reptiles (including both snakes and turtles
Although their eyesight is relatively poor, they have light-sensitive cells all over their bodies. Those on their tails are especially finely tuned and may help them position safely under rocks without their tail poking out to give themselves away. Hellbenders are rarely seen in the wild as they spend most of their time hiding under large rocks.
Unlike most salamanders, the hellbender performs external fertilization. Before mating, each male excavates a brood site, a saucer-shaped depression under a rock or log, with its entrance positioned out of the direct current. The male remains in the brood site awaiting a female. When a female approaches, the male guides or drives her into his burrow and prevents her from leaving until she oviposits.
After oviposition, the male drives the female away from the nest and guards the eggs. Incubating males rock back and forth and undulate their lateral skin folds, which circulates the water, increasing oxygen supply to both eggs and adult. Incubation lasts from 45 to 75 days
There has been a dramatic decline in number of Hellbenders due to the destruction of riverine habitats by dams, pollution, and overharvesting for commercial and scientific purposes. They are listed as a Species of Concern here in North Carolina, as well as, several other states.
The WNC Nature Center has designated 2013 as the Year of the Hellbender. You can meet a Hellbender face to face at the Nature Center. For a sneak peek click here.
This article has been adopted from the Wikepedia article, Hellbender. - Steve Rosenthal