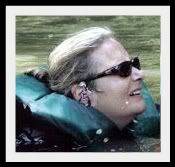 From the exec's desk
Dear RiverLover,
Spring is just around the corner -- I hope. Although I must admit I love those snow days when Mother Nature just says, "I don't care what you have scheduled, I am in charge --- so light a fire, get a good book and build a snowman, everything is closed."
Speaking of Mother Nature have you ever seen a murmuration? It is a flock of starlings dancing across the sky in perfect unison. Check out an unbelievable video here. What a perfect metaphor for a perfect world -- everyone knows their flight pattern and collectively there is harmony and incredible grace and beauty and common defense against the bad guys!
We have so many opportunities to connect to the French Broad River watershed in March I hope you will take a moment to read through the newsletter and calendar of events.
We are honored to partner with Self-Help Credit Union and others to
sponsor "Bringing it Home," a full day seminar on how to buy local and support our local economy. "Bringing it Home" features fabulous speakers and gift bags full of goodies for attendees, including a license plate from RiverLink making you an official member of the French Broad River Yacht Club. What could be more local than that?
Speaking of license plates, a BIG SHOUTOUT AND THANK YOU to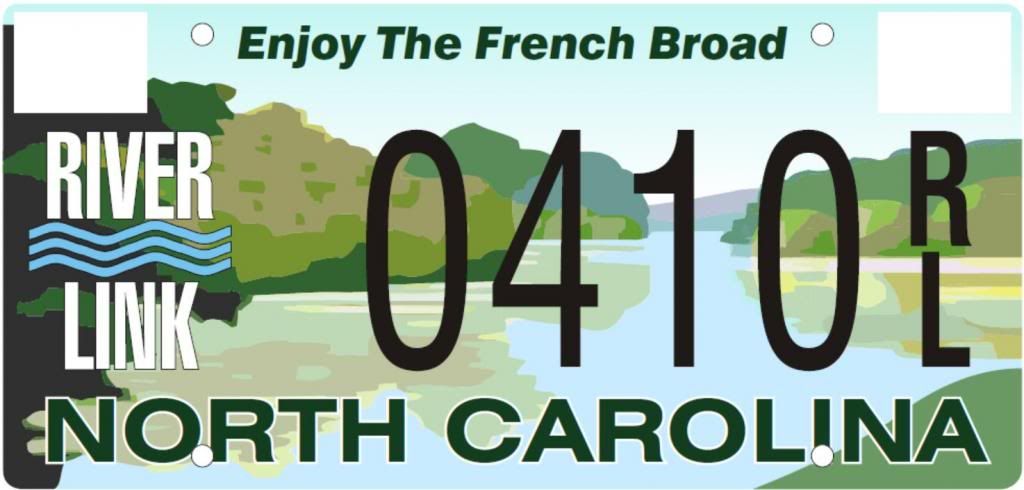 Representative Susan Fisher for filing HB 80 and to the cosponsors Turner, Ager, Queen, Waddell, McGrady and Harrison for the RiverLink license plate, which will help fund some of our greenway and conservation projects throughout the French Broad River watershed.
Every Wednesday we offer you an opportunity to get out and help clean a stream, remove exotic invasives, name an unnamed stream, stencil a storm drain or plant the riparian buffer by signing up for Wednesday Workday.
One of our projects for March is getting ready for RiverMusic 2015, with workdays at our Sculpture and Performance Plaza on Riverside Drive. We have some wonderful music lined up again this year:
May 1
The Movement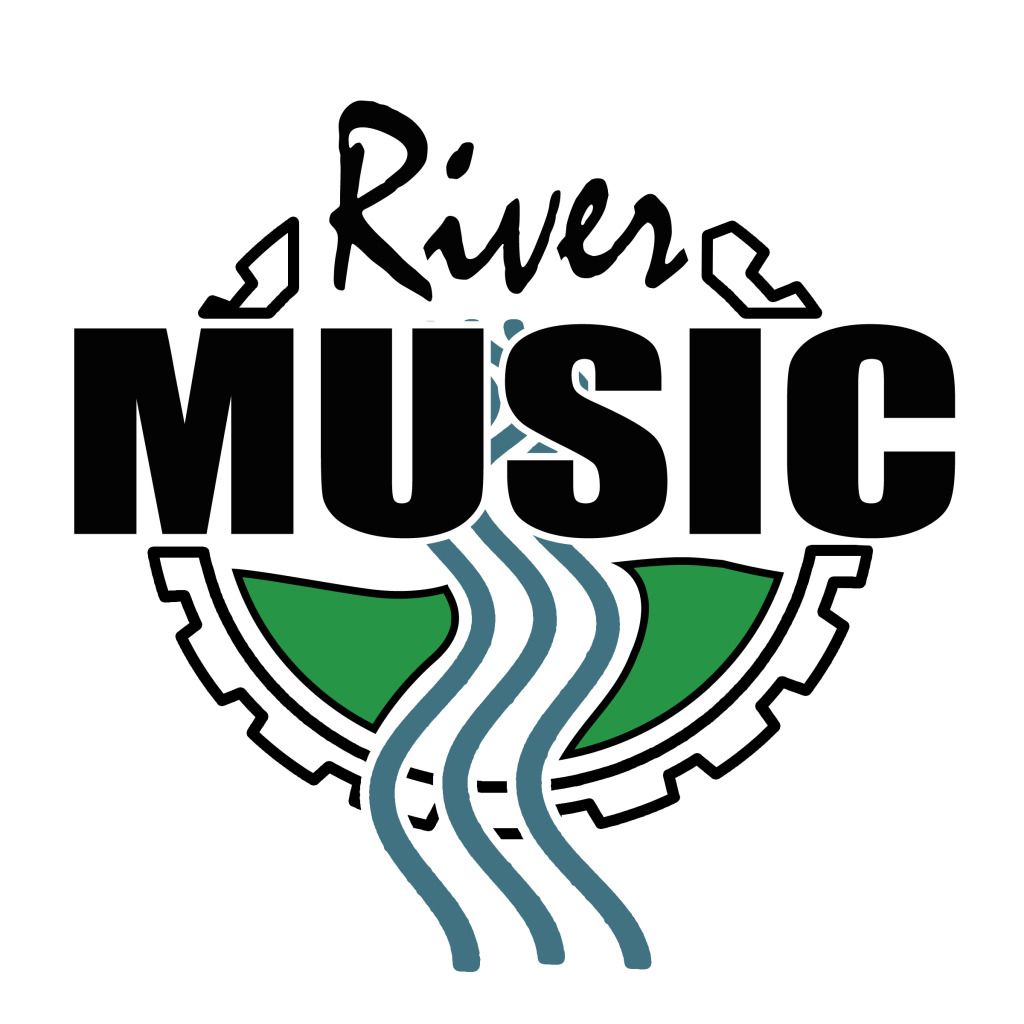 Satta Roots
June 12
July 10
Grits & Soul
September 12 -- TBA
October 9
Our sponsors so far this year include Prestige Subaru, the Chaddick Foundation, Pisgah Investments, New Belgium Brewing, Catawba Brewing, Highland Brewing and Twin Leaf Brewery. We would love to feature you and your company as a sponsor too so call Dave Russell at 828-252-8474, ext 11 to request a sponsorship package or email him at dave@riverlink.org.
We're recruiting volunteers for the May 1 event now. Sign up by clicking here!
Of course RiverMusic is the most multi-modal event anywhere. Hop on
Julia Burr and the new handrail
your bike or the trolley, walk, run or tie up your "YACHT" and use our new handrail to hoist your crew out of the mighty French Broad. We have commissioned a handcrafted and beautiful handrail from metal wonder artist Julia Burr that will be installed in time for RiverMusic. RiverLink's Wilma Dykeman RiverWay Plan makes a strong recommendation about art in the landscape created by local artists so when you see our new handrail you will see that it is not just functional it is a beautiful piece of art.
Many thanks to all the folks who wrote incredible letters of support for our conservation application. Our final application will be submitted In April so we are all busy putting the final touches on it.
We have a new restricted fund account to promote conservation for the Falconhurst neighborhood in West Asheville, thanks to a generous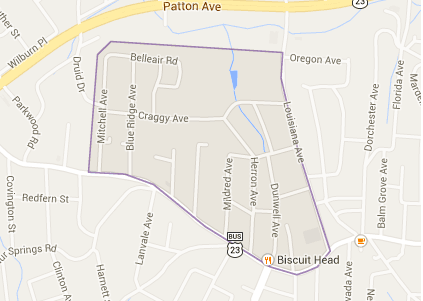 donation. The neighborhood lost its zoning protest to reduce the number of new homes in a forested area of the neighborhood that adjoins an eight acre conservation track owned by the city and a one acre conservation area donated to RiverLink. As you know, conservation is a big RiverLink goal and a goal of this neighborhood. This new fund will help neighbors by underwriting transaction costs if they want to preserve their land. Get in touch with me if you would like to donate to this fund or if you live in the Falconhurst neighborhood and want to preserve your land - forever -- by exercising your Forever Option.
If you want to start a business, join us on March 12 from 10 to 12 at RiverLink's Warehouse Studios with AB tech and SBTDC. There are more free resources and help for good ideas and business start ups than you can imagine. We are especially interested in helping companies start up a business in the watershed focusing on arts and crafts, wellness and recreation in all its forms from manufacturing to retail as outlined in the Wilma Dykeman RiverWay Plan. Reservations are a must so make your today by emailing us at Melinda@riverlink.org to reserve your space.
Voices of the River Art & Poetry, free bus tickets, minority business, new buffer rules and much more information is included in the newsletter this month - so enjoy.
See you on the river,
Karen
PS Are you a RiverLink member? Click here to sign up today!
Spring Awakening: Natural Wonders of WNC
Riverlink's Spring Salon Series will celebrate the natural wonders of springtime in the mountains. The Southern Appalachians are renowned for their biodiversity, featuring more distinct ecological niches than almost anywhere else in the U.S. From high peaks of conifer forests, rhododendron and grassy balds to lower elevation hardwood forests with streams, waterfalls, and rocky outcrops, the variety of natural communities is astounding. In spring, these communities undergo a dramatic transformation that includes the amazing bloom of spring wildflowers and the arrival of colorful songbirds. Join us as we learn about and celebrate the biodiversity of our area with expert naturalists.
On March 27, Dan Lazar will give an overview of the ecology of the Southern Appalachians. You'll learn why our mountains are home to more species of trees than all of Europe, as well as uncover the complex interactions between familiar organisms and their natural environment. Dan served for many years as Director of Education at the WNC Nature Center, followed by several years as Executive Director of the Colburn Earth Science Museum. He has a degree in forest biology from the State University of New York College of Environmental Science and Forestry and has been an instructor in the Blue Ridge Naturalist program since 2005.
April 17th will be devoted to the spring wildflowers found in our region. From spring beauties to trilliums, the display of wildflowers found here is extraordinary. Wildflower expert Scott Dean will present a slide program of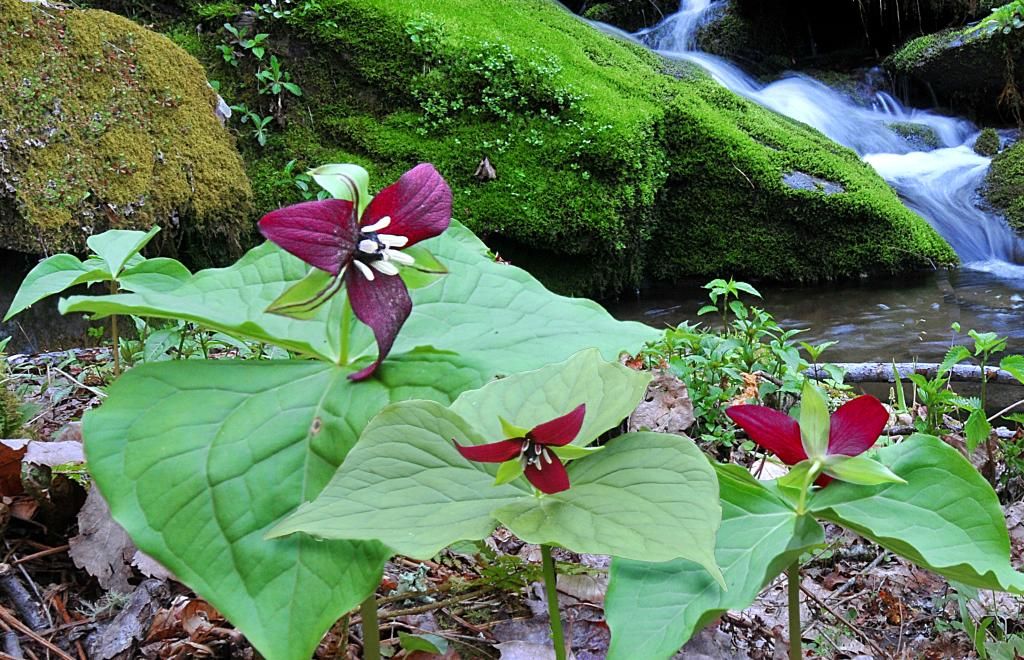 Wake robin trillium. Photo by Alan Lenk
the flowers of springtime and lead a wildflower walk the following day. A native of the Southern Appalachians, Scott earned a degree in biology from UNC Asheville with a focus on the flora and fauna of our region. He developed the program curriculum for the N.C. Arboretum's Blue Ridge Naturalist program and is a teacher there. He has been a featured speaker at the Great Smoky Mt. National Park's Wildflower Pilgrimage, and has led many wildflower walks at the Cullowhee Native Plants Conference and at UNC Asheville's annual Wildflower Pilgrimage.
April 24th will feature the many colorful birds found in our region. From beautiful neo-tropical warblers and tanagers to our local species, springtime is full of singing and nesting birds. You'll learn where to look and what to listen for by local birding expert Emilie Travis, and take an optional bird walk the following morning. A board member of the Elisha Mitchell Audubon Society, Emilie received her Master's degree at the University of Wisconsin, studying the impact of communication towers to migratory birds. She works as a Wildlife Diversity Technician with the North Carolina Wildlife Resources Commission and coordinates the North Carolina Bat Acoustic Monitoring Program. She leads natural history tours for Arden-based Ventures Nature Travel.
Please plan to join us for this Salon Series. The talks and walks are free and open to the public, but reservations are a must. Email is best: melinda@riverlink.org, or by phone at 828-252-8474, ext. 10.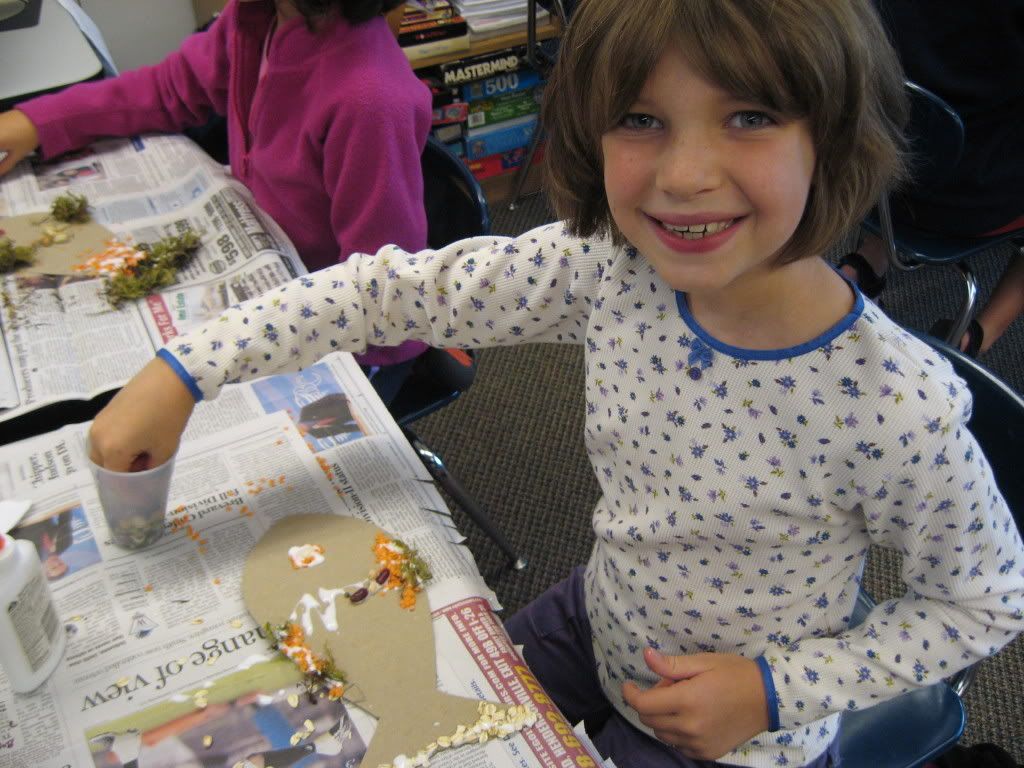 Last Month for Youth to Submit to
Voices of the River
RiverLink's annual youth art and poetry contest is open to all students (K-12) of the French Broad Watershed. Participants are
invited to describe in art and words what they see, feel, smell, hear, and/or think when near the river.


Submissions will be displayed in a month-long exhibit at AB Tech's Holly Library and judged by local artist and poets. Winners will be awarded prizes from various local sponsors.
Submission Deadline: March 27th, 2015
Entries will be grouped in categories by 2D art, 3D art, and poetry for grades: K-2, 3-5, 6-8, and 9-12. All entries should be submitted to the RiverLink office by the submission deadline. This program may be offered as an active lesson presented by RiverLink staff. Contact the Education Coordinator at education@riverlink.org to schedule a Voices of the River Lesson.
Prizes and recognition:
All participants' work will be displayed in the Holly Library at AB Tech. Participants are also eligible for their artwork to be displayed at various Earth Day events, published in RiverLink's newsletter, or local magazines. Winners will receive prizes from RiverLink and its sponsors and are invited to be recognized in an award ceremony at AB Tech's Holly Library on April 18th. All participants will receive a small prize and recognition.
Conference on building the local economy comes to the AB-Tech Enka Campus Wednesday, March 18
"Bringing it Home" is a day-long conference presented by Self-Help Credit Union and exploring the exciting local and regional programs that are helping to build a new economy for everyone in Western North Carolina. The event takes place on March 18 from 8:30 a.m. until 5:00 p.m. in the Haynes Building of the A-B Tech Community College, ENKA Campus (map).
RiverLink is a proud co-sponsor of this event, as it reflects the values outlined in the Wilma Dykeman RiverWay Plan.
This conference will focus on the following themes:
1) Building a strong local economy from the ground up (local supply and distribution chains, local collaboration, etc.)
2) Building a strong local economy requires participation by everyone, regardless of income level, race, creed or orientation
3) Building a strong local economy requires learning from successful existing structures as well as new, innovative models.
Tickets are on sale now at http://www.bringingithomewnc.org.
Who should attend?
* Entrepreneurs and small business owners
* Investors in small business
* Community nonprofits
* Small business service providers
* Local, regional and state government officials
* Economic development professionals
* Anyone interested in innovative programs helping to build strong, local economies
Featured Panels
* Magnificent Failures and Glorious Successes of Small Business Owners
* Creating a Self-Sustaining Local Food Chain
* Rebuilding Our Textile Industry
* Locating Sources of Capital
*Local and Regional Economic Innovation
Featured Speakers/Panelists
* Ed Whitfield - Fund for Democratic Communities
* Carol Peppe-Hewitt - Slow Money and Community Sourced Capital
* Joe Rieman - NorthCountry Cooperative Development Fund
* Molly Hemstreet - Opportunity Threads Local Café
The conference includes five rotating panels and a lunchtime keynote by Ed Whitfield with the Fund for Democratic Communities. The conference also includes a "Local Café", affording participants opportunity to meet one-on-one with local capital sources and technical service providers.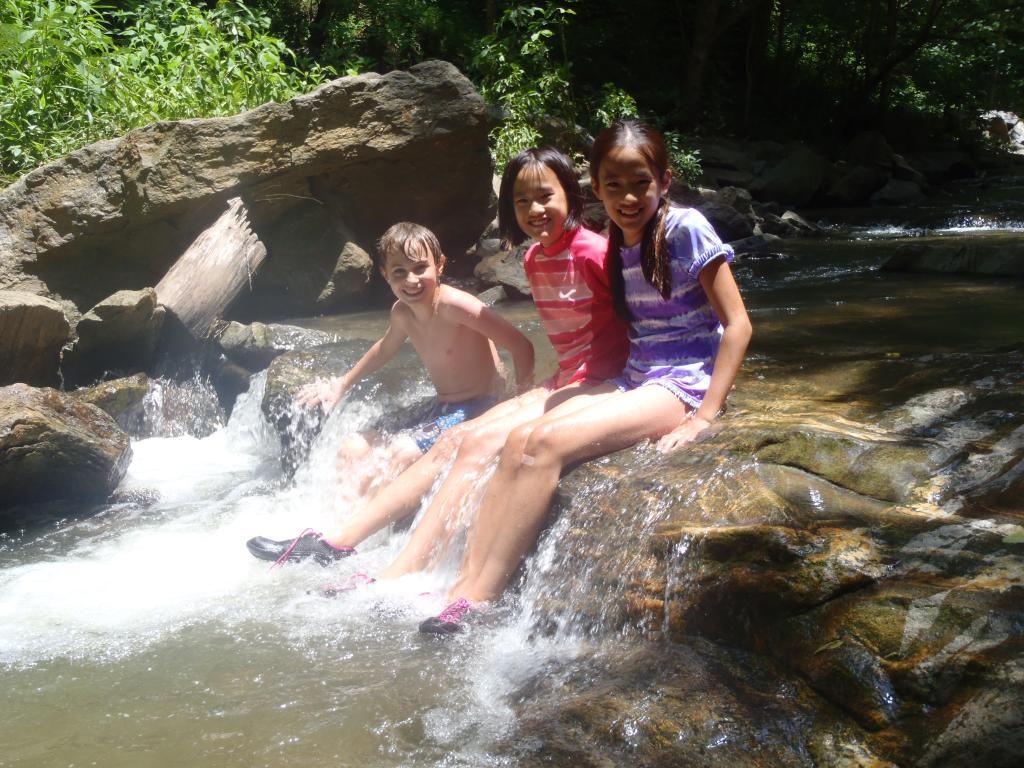 River Camp Registration is Open!


Give your children an opportunity to explore our local watershed this summer! Adventure through creeks in Pisgah, visit our reservoir to find out where drinking water comes from, raft down the French Broad, and learn important natural history of this region!




RiverLink's French Broad River Camp is open to all rising 3rd-8th grade students in the French Broad Watershed. The registration form can be found on our website:




French Broad River Camp Dates:

Session 1: Rising 3rd-5th grade

June 15th- June 19th

Session 2: Rising 6th-8th grade

June 22nd- June 26th

Session 3: Rising 3rd-5th grade

July 13th- July 17th

Session 4: Rising 3rd-5th grade

July 20th- July 24th

Don't forget! Full scholarships to River Camp are available for those who qualify. To apply visit our website:


For questions or more information contact our Education Coordinator:
Alex Guyton
(828) 252-8474 x.18
education@riverlink.org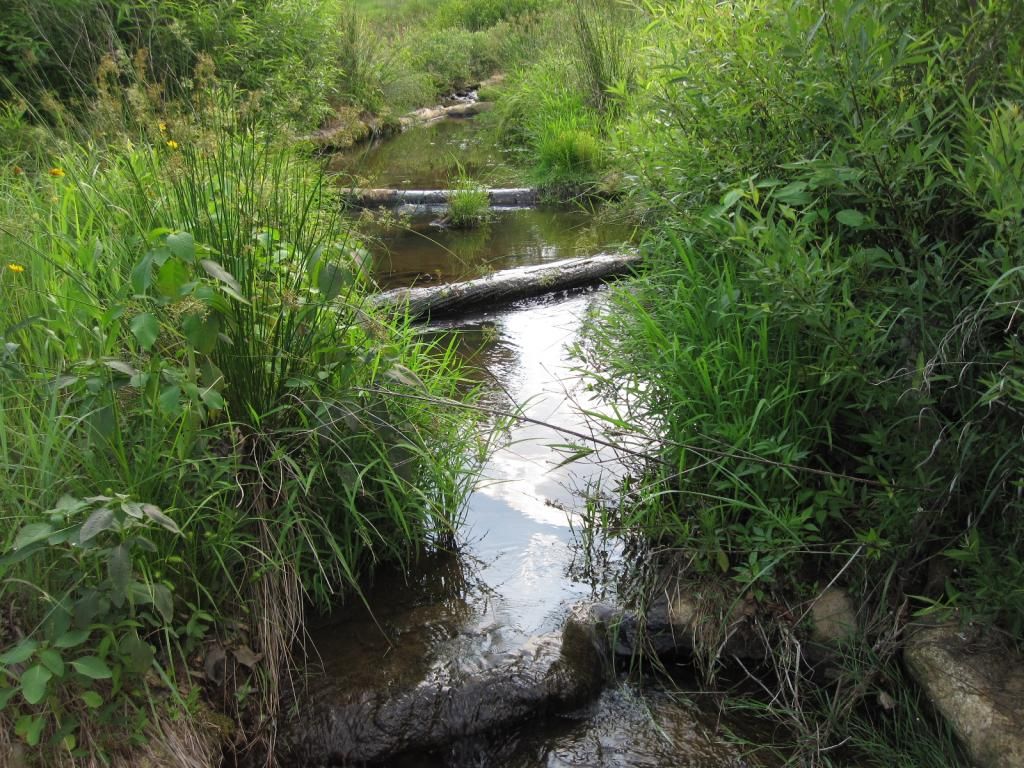 Mitigation Program Requirements for the Protection and Maintenance of Riparian Buffers
Riparian buffers are beneficial to water quality because they help filter stormwater before it reaches the stream or river. Vegetation within these buffers provide many services to the ecosystem such as absorbing excess nutrients and sediment, controlling erosion, moderating water temperature and providing habitat for wildlife.
The Mitigation Program for the Protection and Maintenance of Riparian Buffers has been established by NC Division of Water Quality to increase pollutant removal, increase diffuse flow, and ultimately improve the water quality in North Carolina. In summary, the Proposed Permanent Rule serves to define mitigation requirements that apply to applicants, including zonal mitigation ratios, geographic and locational restrictions, options, and riparian buffer mitigation units. The Environmental Management Commission (EMC) adopted Temporary Rule 15A NCAC 02B .0295 on September 30, 2014 and those rules became effective October 24, 2014.
The Proposed Permanent Rule improves upon the Temporary Rule in several ways:
Several definitions have been added that help with clarity and understanding of the Rule.

In addition, website URLs have been added which makes it easy to find the resources for further information.

Some phrases have been deleted which reduces redundancies and unnecessary language.

Certain sections have been reorganized within the Rule which creates a more logical progression.

The section on Mitigation Site Requirements has been expanded upon, specifically in regards to the language on financial assurance to ensure property is secured.
If you would like to find out more, please click here for NCDENR Division of Water Quality website.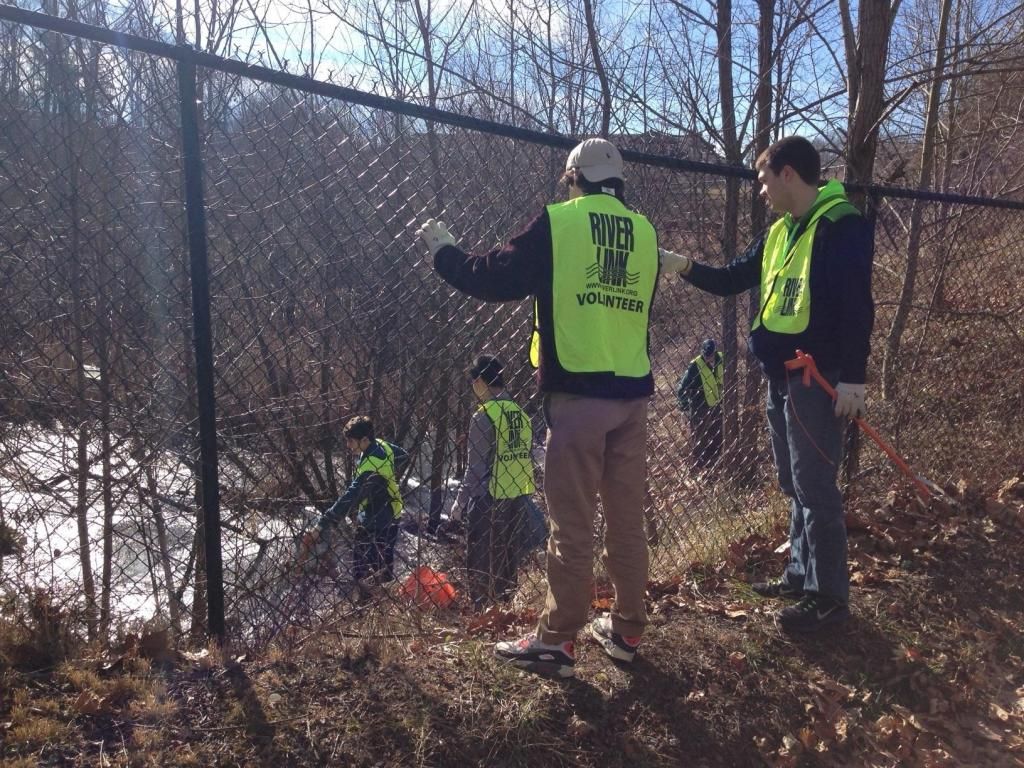 Christ School Cleanup
Thank you to the Christ School group that came out on February 7th and helped RiverLink clean the Swannanoa River Greenway in East Asheville. We collected 16 bags of trash and 8 bags of recycling!
Upcoming Events
Please note: When attending any of these events at the RiverLink office, please do not park at any of the studios on Riverside Drive. Thanks so much.
_____________________________

Wednesday, March 11, 10:00 a.m. & 5:30 p.m., at the RiverLink offices
-- Volunteer information session. Become involved in the evolution of the river and learn more about RiverLink. RSVP to
volunteer@riverlink.org
by 03/10.
_____________________________
Thursday, March 12, 10:00 a.m. -- 12:00 p.m. at the RiverLink office -- RiverLink and the Small Business and Technology Development Center (SBTDC) are pleased to announce the second of several business seminars in 2015 focused on encouraging entrepreneurship and the nuts and bolts of starting a business in the French Broad River Watershed. The event is free, but please register by clicking following this link: Click Here.
_____________________________
Thursday, March 19, 11:45 -- 2 p.m., the Riverfront Bus Tour -
Discover the magic of the Riverfront area firsthand -- past, present and future. Registration Required.
Click here to register
_____________________________
Saturday, March 21, 12 noon -- 4 p.m. at the RiverLink Sculpture and Performance Plaza -- The Outdoor Gear Builders "Get in Gear Fest." Come have a local brew and get your hands on the fine outdoors gear built right here in WNC. Volunteers needed!
_____________________________
March 26, 2015 @ 10:00 am - 12:00 pm at the RiverLink office -- Calling All Artists: Learn How To Contract With The City Of Asheville. Join RiverLink and City of Asheville Economic Development Specialist Brenda Mills to find out how as an artist you can become a contractor for the city. It's free but reservations are a must. Email Melinda@riverlink.org (preferred) or call 828-252-8474, ext. 10.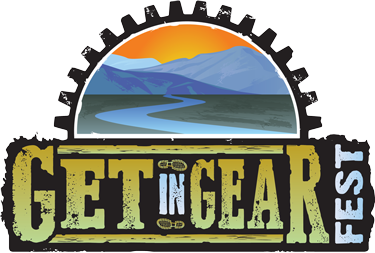 Outdoor enthusiasts should put Saturday, March 21 on the calendar, when the Outdoor Gear Builders' "Get In Gear Fest" comes to the River Arts District from noon - 4 p.m.
Volunteers are still needed! Click here and come out to help!
"Buy Local" isn't just about your groceries, it's about your gear and beer, too! Learn from the pros while you try out locally made outdoor gear and ring in the first day of Spring with a local brew, gear clinics, raffles, one-of-a-kind races and events.
Get in Gear Fest will include an exciting line-up of one-of-a-kind races and events highlighting the diversity and quality of WNC outdoor gear. A full line-up of events will be available soon!
Get in Gear Fest 2015 will be at the RiverLink Sculpture and Performance Plaza Plaza (site of the RiverMusic events) in the Asheville River Arts District (map). The address is: 144 Riverside Drive, Asheville, NC 28801
RiverLink is a proud sponsor of this event - we think we have more recreation manufacturing in WNC than any wherein the usa - another first and best for WNC
The businesses employ about 470 people and earn annual revenues ranging from $50 million to $200 million.


Garlic Mustard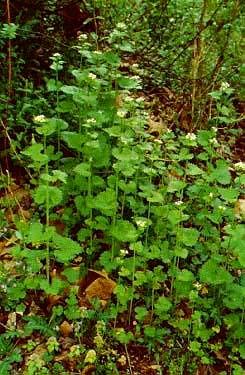 Scientific Name: Alliaria petiolata
Identification: Garlic mustard grows to be 2-3 ft tall. It has many white flowers of 4 petals on the end of 1-2 flowering stems. The leaves of the herb are alternate, triangular shaped, coarsely toothed, and 2-3 inches across. The fruits are black, cylindrical, and grooved. They ripen between mid-June and late September.
Garlic mustard has a two year life cycle. It spends its first year as a green rosette 2-4 inches off the ground. It remains green through the winter. The second year garlic mustard will start to flower. Once dead, garlic mustard can be identified by erect stalks of dry, pale, brown seed pods that remain, and may hold a viable seed throughout the summer.
Original Distribution: Garlic mustard was originally found in Northeastern Europe, from England east to Czechoslovakia and from Sweden and Germany south to Italy.
Current Distribution
:
At the present time garlic mustard is distributed throughout the northeastern and midwestern United States. It is found in 30 eastern/midwestern states, as well as 3 canadian provinces. It is found from Canada to South Carolina and west to Kansas, North Dakota, and as far as Colorado and Utah.
Introduction: Garlic mustard was intentionally introduced into the northeastern United States for food, erosion control, and medicine. Early European settlers brought the herb over to use as a garlic flavored herb with a good source of vitamin A and C. The herbs medicinal purposes include being used to treat gangrene and ulcers. The herb was also planted as a form of erosion control.
Reasons it has become established:
The success of garlic mustard as an invasive species seems to be related to: the absence of natural enemies in North America, it's ability to self fertilize, high production of 15,000 seeds annually, rapid growth during the second growing season, and the release of phytotoxins from its root tissue.
Threats: Garlic mustard is currently displacing native understory species in the forests of northeastern America and southern Canada. Native wildflowers include spring beauty, wild ginger, bloodrot, Dutchman's breeches, hepatica, toothwortsm, and trilliums. It displaces native herbaceous species within 10 years of establishment. Garlic mustard can invade undisturbed areas as well as disturbed areas.
Control Method:
There are many methods currently used to try and remove garlic mustard. These include mechanical controls, chemical controls, and biological controls.
Mechanical control: Garlic mustard can be pulled out by hand at or before the onset of flowering. The whole root must be removed because new plants can sprout from root fragments. After pulling, the soil must be thoroughly tamped to prevent soil disturbance, and bringing up seeds from the seed bank.
Cutting the plant is a less destructive control. The flower stalk can be cut at ground level or within several inches from the ground, only once the flowering begins. Cutting too soon may cause resprouting, and cutting too high may cause the plant to produce additional flowers.
Volunteer Spotlight
Jason Wilhelm has lived in Asheville for just over a year and half. He moved here after living in the Charlotte area for 7 years. Jason likes to volunteer with RiverLink because he is an avid whitewater kayaker and the French Broad River is especially important to him. Jason has come to two Wednesday Workdays so far; he is a hard worker and is a pleasure to have on our cleanups!
Jason also feels that it is important to take care of the environment so that the environment can take care of us. When he is not volunteering Jason enjoys going backpacking, hiking and exploring.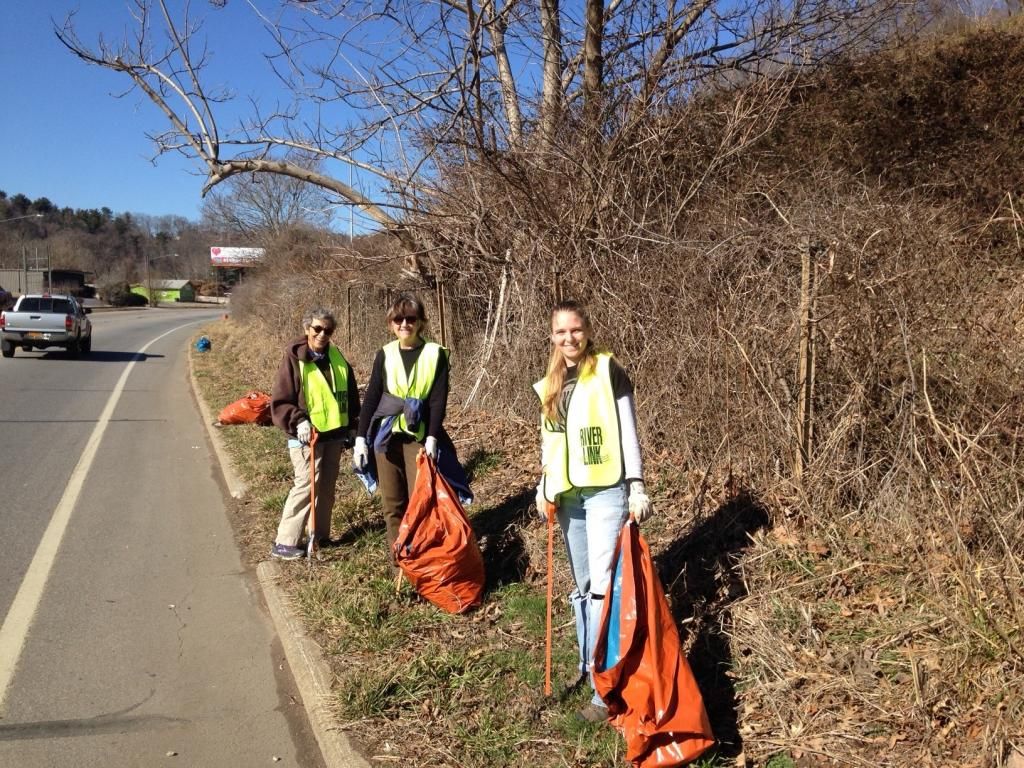 Inaugural Wednesday

Workday
Thank you to the volunteers that came out on February 11th for our Inaugural Wednesday Workday!
With eight amazing volunteers we cleaned Riverside Drive from the Broadway interchange on down south to O'Reilly Auto Parts. Our group collected 28 bags of recycling/trash and 15+ tires. It is amazing what seven volunteers can accomplish in 3 hours!
Trivia

Did you know?
Average Stream Size
Length:10 in. to 16 in. Weight: 2 to 6 lbs.
Rainbow trout are native to the Pacific Ocean and fresh waters of western North America. They naturally range from Mexico to Alaska and inland to the Rockies. However, they have been widely introduced throughout the world, and now occur across central North America to the eastern coast. Rainbow trout were first introduced to Atlantic Canada in the late 1800s.
Food
Rainbow trout take a wide variety of foods, but in freshwater they eat mainly insects, crustaceans, snails, leeches, and other fish if available. Alll trout are opportunistic feeders, which means if a meal, such as a worm or a minnow -- or what is perceived by the trout as a meal -- present itself the trout will strike.
Spawning
They prefer water temperatures of 53 degrees to 64 and do well in clear, cool, deep lakes or cool, clear, moderately-flowing streams with abundant cover and deep pools. They spawn in the spring (usually from March to May) in small tributaries of rivers, or in inlets or outlets of lakes. Spawning can also take place in late fall or early winter.
Life Expectancy

Generally seldom longer than 6-8 years in the wild.
Description
In North Carolina, the adults in fresh water colors vary from becoming silvery on the sides to becoming yellow on the sides and brown on the back.
Many small black spots cover the head, back, sides and fins, and spots on the tail are in obvious rows. The adipose fin (small fin in front of the tail on the back) has a black border. Mature fish have a distinctive rosy stripe along the side that extends from the gill cover to the caudal fin.
Young rainbow trout (parr): have 5 to 13 well-spaced dark part marks on the sides and show less spotting on the body than adults.
Water Habitat
Rainbow trout prefer very similar habitats to brown trout and can tolerate higher water temperatures. They often use lower reaches of rivers and streams.