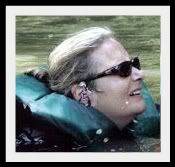 From the exec's desk

Dear RiverLovers,

One of the things I love most about our watershed is the awareness of our community about the importance of buying local. RiverLink has the ultimate "Buy Local" opportunity for you -- a local license plate where 100% of the proceeds we receive will be dedicated to clean water, conserving and protecting open space and multi-modal transportation forever!
For every license plate sold (they cost $30) RiverLink will receive $10, the Clean Water Management Trust Fund (CWMTF) will receive $10 and the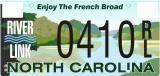 NCDOT will get $10 to print them. We will even send you a charitable receipt for your donation and a free French Broad River Yacht Club™ license plate for the front of your vehicle! Truth is the license plates are beautiful and ever
yone who sees your car or truck will know you are an advocate for clean water, permanently protected open space and multi modal transportation, FOREVER.
We have already sold 60 license plates but NCDOT won't print them until we sell 500. NCDOT has given us until January 31, 2016 -- 6 months to get all the money and license plate orders in. You can even personalize your license plate if you want for $60, to advertise your company, passion or nickname. License plates make great gift, too, guaranteed to fit and be the perfect color for friends, coworkers, graduates, birthday celebrants and anniversaries. Just think how often to you get to make the gift of forever?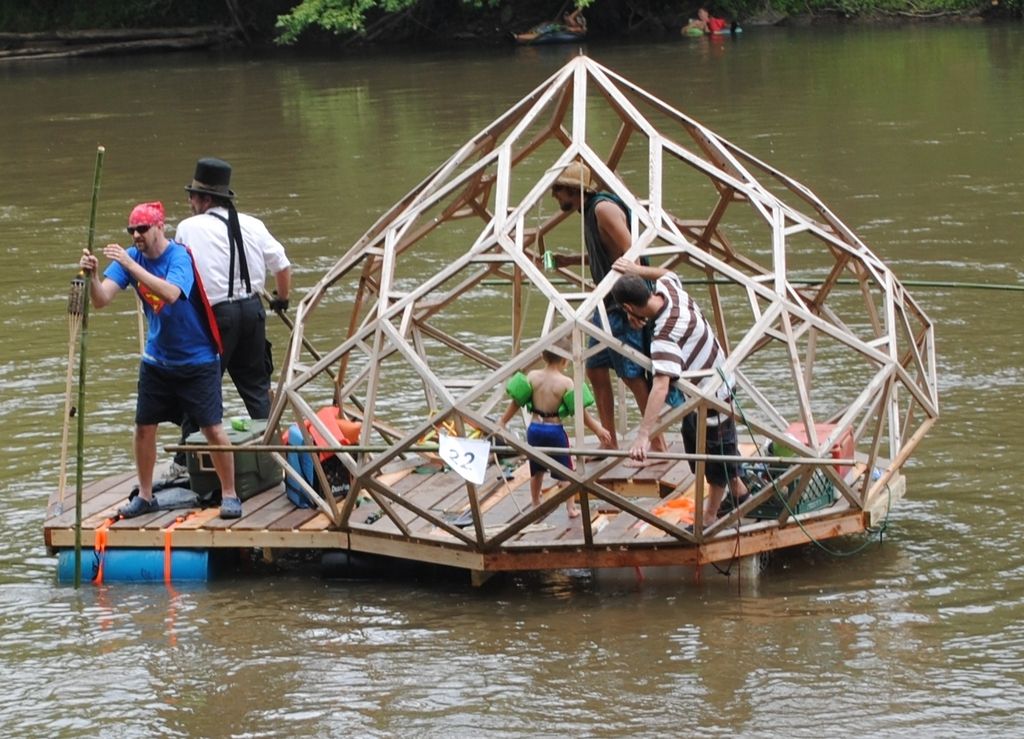 I hope you are ready for this year's Anything That Floats Boat Parade and RiverFest on August 8th. It's guaranteed to be a fun-filled day on the river.
RiverLink will be at the takeout at the
Salvage Station
helping you out of your tube on August 29 at the Zombie Float. This year we will break the world record.
Read more details and sign up to help us work takeout here
.
More registration details for those who want to float are now online.
Water levels are very low and we are in a drought so be careful every time you get on the river since obstacles and rocks usually submerged under the water are closer to the surface or have broken through the surface. Also be sure to bring plenty of water to drink because of the low water the float times are much longer than usual.
Well, I have to go get my yacht out of the garage and get ready for the Anything That Floats so I will see you on the River. Be sure to read the newsletter this month because it is chock full of great information and fun and interesting things to do on and around the French Broad.
See you on the river,

Karen
PS If you are downsizing or upgrading your garden equipment like lawnmowers, weed whackers, shovels, wheelbarrows, etc., consider donating them to us -- we promise to put them to good use.

RiverLink Celebrates RiverFest, Featuring the Anything That Floats Parade, at French Broad River Park
Join us for our biggest party of the year! The 20-plus year annual RiverFest happens at French Broad River Park on Saturday, August 8 from 1 p.m. - 7 p.m.

The highlight of the event is the Anything that Floats Parade. Groups building watercraft of all kinds have an opportunity to show off their creativity and their cause and have a blast. Participants can construct their vessels out of anything they can find that floats and parade them by the festival grounds. The only rules are that they must float and must be powered by wind, solar or our own herculean strength -- no motors allowed -- and be removed from the festival grounds upon completion of the race. Folks who d
on't have time to build a "Yacht" can be on the river that day -- rent a tube and enjoy the festivities from the water.
Please, though, no adult beverages on the River.
Registered rafts so far include Think Snow!, Daydreamz Pollinators, Big Foot, French Broad Brew Festival, Let the good times roll (float), Dragon Verde, Asheville Playgrounds Slide Ship, Anam Cara Theatre's Paradise Park Zoo Float, and Nep"TUNES" Naughty Nymph.
A registration form and information are available at
The Prestige Subaru Stage will also offer live music, with variety acts between musical acts.
Schedule of Events:
11:00 Put-in for Anything that Floats rafts begins at Hominy Creek Park
1:00 RiverFest begins at French Broad River Park, where the raft parade floats by
1:15 Kids Parade/Jugglers Forty Fingers & A Missing Tooth
1:45 Music: Infinity Vortex
2:30 Claire Dima, Bellydancer
3:00 Music: Caro Mia
3:45 Asheville Aerial Arts
4:00 Music: Ashley Heath
5:00 Announcements of raft race winners
5:10 Music: Sun Cans
7:00 See y'all next year
This is a family-friendly event and RiverFest offers lots of fun all day long for kids, too, with face-painters, art supplies, hoola hooping, juggling and craft booths. Kids can ride, skate, walk, run, and skip in costume in the Kids Parade, which starts at 1.
A variety of local food trucks will offer vegetarian and meat-loving options. This year food truck food court includes Vieux Carre, The Real Food Truck, Latino Heat, Smash Box and ice cream from Sunshine Sammies. There will be beer from Sierra Nevada.
Vendors include Experience Music, BTR Projects, Clean Air LAwn Care, Divining Oil Designs,Foothills Amish Furniture, the Peace Corps, Rootzy Fair Trade, Let There be Glass, the WNC Humanists, Brother Wolf and the WNC Muskie Club.
There is no parking at French Broad River Park, so to ease parking woes, RiverLink will be offering shuttle service from a satellite parking area at 144 Riverside Drive, the property known as The RiverLink Sculpture and Performance Plaza (
map
).
Volunteers are still needed to make this a fun and successful event! In exchange for their time and hard work, volunteers receive a free t-shirt and a free drink per shift. Those interested in volunteering should sign up at http://www.signupgenius.com/go/10c0e4caea82ba1f49-riverfest1 or
contact RiverLink's Director of Volunteer Services, Dave Russell, at volunteer@riverlink.org or 252-8474, ext. 11.
One Center Yoga Supports Good Health and RiverLink at the same time - and offers new member benefits for our supporters
The Wilma Dykeman RiverWay Plan's economic development strategy incorporates health and wellness, Arts & Crafts, knowledge workers and recreation as historic and authentic activities along our river corridors, along with mixed-income, mixed-use multi-modal transportation. In the interest of supporting and improving their community, and promoting and supporting the Wilma Dykeman RiverWay One Center Yoga has added a full slate of classes for RiverLink members in addition to the two weekly donation-based

classes previously offered.
All classes take place at their studio at 120 Coxe Ave #3A in downtown Asheville (map). As part of this program, One Center will generously split the donations 50/50, with RiverLink for the next three months and perhaps longer.
The additional membership benefits One Center will offer in this generous RiverLink benefit are:
Individual membership:
Free 15minute consultation with One Center Yoga Teacher
Free first class pass to any weekly One Center class
Introductory offer: 6 classes for $60 for students NEW to One Center
Family membership:
(2) Free 15minute consultation with One Center Yoga Teacher
(2) Free first class passes to any weekly One Center class
Introductory offer: 6 classes for $60 for students NEW to One Center
Corporate membership:
Free corporate wellness assessment
(10) Free first class passes to any weekly One Center class
Introductory offer: 6 classes for $60 for students NEW to One Center
Free private group class with Cindy Dollar
The two donation classes are offered on Tuesdays at 3:45 p.m. with Cindy Dollar and on Saturdays at 11 a.m. with Anna Roques. Other classes offered at One Center include Alignment, Backbends Made Easy, Iyengar Slow & Mindful Yoga, Yoga Basics After 50, Therapeutics, and Purna Yoga & Meditation. The full online weekly schedule can be found here: http://onecenteryoga.com/classschedule/.
It's a great opportunity for beginners to learn and for intermediate level and veteran yoga enthusiasts to support RL while getting on the mat. The Tuesday classes at 3:45 p.m. and Saturdays at 11 a.m. will benefit mind, body and soul and RiverLink.
Join us for Big Sweep Buncombe on August 22
On August 22, RiverLink will be working with Asheville Greenworks on Big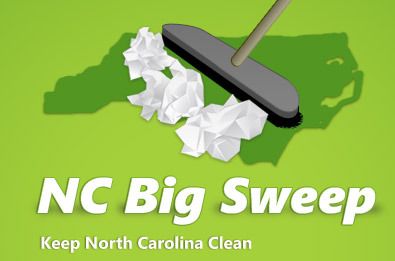 Sweep Buncombe, the region's largest river, stream and roadside cleanup!
RiverLink and our partners will provide dozens of boats thanks to a grant from the Pigeon River Fund, but we encourage you to bring out your own boat. We will be taking on 20-plus miles of river in teams, then meeting for an after-party!
Click here to sign up!
We're meeting at 10 a.m. at The RiverLink Sculpture and Performance Plaza (
map
).
Time: 10 a.m. to 2 p.m. (cleanup) 2 p.m. to 4 p.m. (after party) Event meetup and after party both happening at the Sculpture Plaza.
Wear swimsuits with shorts, river sandals, old tennis shoes (no flip flops) Bring a hat, sunscreen, water bottle and a change of clothes for the after party.
*If you have a truck, please consider helping out with the Road Crew.
*Must be over 18 to volunteer unless accompanied by a parent or guardian.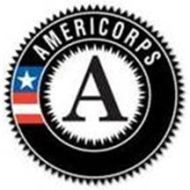 Sadly, we bid farewell to an outstanding group of AmeriCorps members
AmeriCorps Project Conserve participants join RiverLink for 11-month terms and take on a variety of tasks that our permanent staff would never get done. They serve September -- August of each year. This year's outstanding group was ...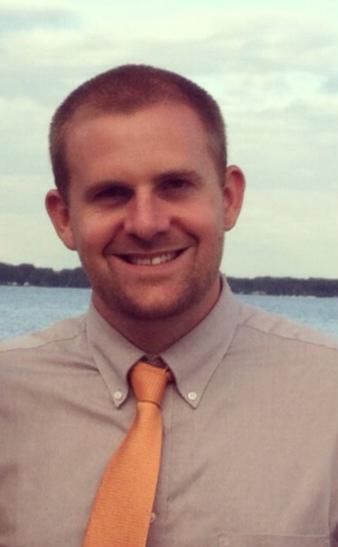 Adam Sanderson, who served as Assistant Volunteer Coordinator. Adam engaged more community volunteers in cleanups and other outdoor activities than we've ever had. His Wednesday Workday program brought out a host of folks for weekly activities. Adam grew up in upstate New York in the finger lakes region. In free time he enjoys hiking, golf, kayaking, camping and spending time with his loving wife and Labradoodle. Adam is headed to Manna Food Bank as a director of volunteers. He and his wife are anxiously awaiting the birth of their first child.
Mimi Cadell came aboard as Watershed Resources Coordinator. She worked with our Watershed Resouces Manager on a variety of projects, most notably perhaps the initiative for RiverLink to become a Certified Land Trust. Mimi was raised in Charlotte and has spent most of her life in North Carolina. She attended UNC Chapel Hill and in May 2014 received her B.S. in Environmental Science with a minor in Physics. Through her studies, she developed a passion for issues related to water quality. Mimi is headed to California for another AmeriCorps program with their states Fish and Wildlife Commission.
Alex Guyton was an outstanding education coordinator over the past 11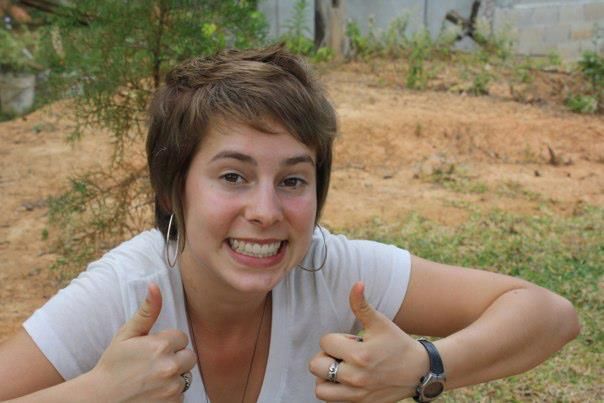 months. She handled the Voices of the River Art & Poetry Contest and Summer RiverCamp masterfully, as well as reaching out to a host of school and other groups. Alex moved to Western North Carolina in 2010 to attend college at Warren Wilson. She has particularly enjoyed tubing and rafting on the French Broad. Alex is headed to Maine with areal job teaching young children about the wonders of Mother Nature.
We'll miss the energy and talents this outstanding class brought us. The bar is high for the next batch. Watch this space in the September newsletter and we'll introduce them.
RiverLink Welcomes New Board Members
RiverLink is pleased to announce six new members are joining its board of directors for fiscal year 2015-2015 as follows:
Fed Cardina is an active member of the community and the Olli Center at UNCA. Fred brings a lifetime of experience to the RiverLink board as a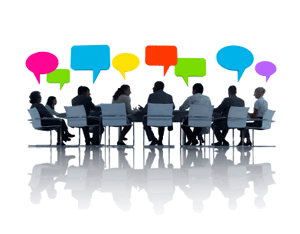 retired Senior Human Resource Vice President for Siemans and a private consultant. Fred has been actively engaged with RiverLink for several years in the Ross Creek restoration and storm water programs RiverLink has undertaken to clean up this impaired 303 d listed stream that drains Chunns Cove crossing under Tunnel Road before reaching Kenilworth and finally flowing into the Swannanoa River.
Carol Forthman is a retired attorney. Her previous practice focused primarily on conservation work, with experience in zoning issues and right of way acquisition. Carol has been an active volunteer with RiverLink since arriving in Asheville. She worked closely with RiverLink staff to submit Land Trust Accreditation documents. She has also been an enthusiastic volunteer with RiverLink's education and events programs.
Sandra Kellman concentrates her practice on all aspects of commercial real estate development and finance, with particular focus on acquisition, disposition, development, management and financing of hotels and mixed use projects, representing owners and brands in single property and complex multi-state portfolio transactions. Sandi works on projects throughout the U.S. and abroad, including projects in the Caribbean and Middle East. Sandi co-chairs the firm's Global Hospitality and Leisure sector and co-chairs DLA Piper's Global Real Estate Summit. She served for many years on the firm's Policy Committee. Sandi is a new homeowner and part-time resident of Asheville.
Sandy Melton is a long time resident of Madison County and part owner of Blue Heron Whitewater. Sandy is an important fixture of the Madison County paddling, cultural arts and farming communities in Madison County, where she has lived and worked for decades. Sandy will be an important voice and advocate for the new river access points RiverLink is planning in Madison County.
Joseph Ransmier has had a studio in the River Arts District since 1995 and is the longest continuously practicing artist in the district. Joe is a master craftsman and woodworker with strong ties to larger arts and business communities evolving along the urban riverfront.
Jason Young is the Town Manger for Woodfin and strong advocate for rivers, greenways and open space for clean water, quality of life and as a leverage to attract new businesses. RiverLink has had a longstanding relationship with the Town of Woodfin and is very exited to be working with the community as it further expands its river and greenway initiatives.
Existing RiverLink Board Members include:
Chair - Esther Cartwright, Comptroller for AvL Technologies
Vice-Chair - Brian Moore, Director of Planning and Public Policy Mission Hospital Systems
Secretary - Peter Sprague, Ingles Markets
Treasurer- Paul Dismukes, retired Health Care
Ken Grossman - CEO, Sierra Nevada Brewing
Dick Hall - retired Aeronautical Engineer
Renee Kumor - retired Chair of Henderson County Commissioners and published author
Joe Sasfy - retired Music Critic for the Washington Post and Time-Life Music series
Denise Snodgrass - retired Deputy Director UNCA Center for Creative Retirement
David Whilden - Senior Trust Officer Boys Arnold Trust Company
Debi Whitmire - Co-owner Headwater Outfitters, Transylvania County.
According to Karen Cragnolin, executive director of RiverLink, "We are off to another exciting year with an empowered board of directors and a dedicated small professional staff working on behalf of the beautiful French Broad River. We are thrilled and honored that the Wilma Dykeman RiverWay is the number one priority of the Metropolitan Planning Organization (MPO) and is attracting over $50 million in funds to make our rivers more accessible with mixed-use, mixed-income and multi-modal opportunities. The French Broad River watershed is a destination for more and more people, companies and residents for living, learning, working and playing."
Local painter offers prints of French Broad River paintings to benefit RiverLink
RiverLink's Wilma Dykeman RiverWay promotes economic development in three primary categories all of which are authentic and traditional industries in WNC - art , wellness & health and recreation. Jason Rafferty, one of the artists participating in RiverLink's "Of Time and the River" exhibit this October, has a special offer for RiverLink members and supporters. Jason has recently begun producing prints of two of his paintings from last year's exhibit, both portraying the French Broad as viewed from Ledges Whitewater River Park in Asheville. A painting of a kayaker, titled "Torrents of the French Broad," was especially well received. The other painting is titled "French Broad Rapids." Jason is offering two signed prints for $35 with a 50/50 split of the proceeds between RiverLink and himself.
The signed prints are sized 12x16" and 5x7" and come in a protective plastic casing. The original paintings are oil on canvas. Enjoy the artwork yourself or give these locally-produced prints as a unique gift.
Please send all purchase inquiries to information@riverlink.com. After placing an order, the artwork can be picked up at the RiverLink office at 170 Lyman Street in the River Arts District, or for an additional $6 can be mailed out in a rigid mailer.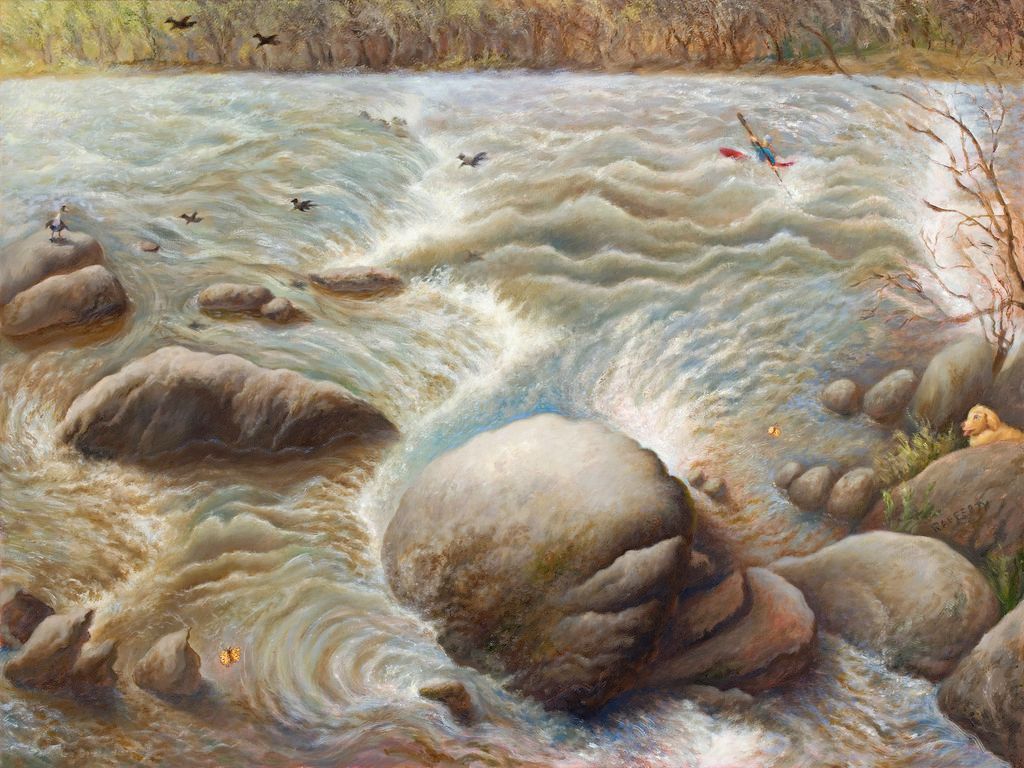 Torrents of the French Broad
Upcoming Events
Please note: When attending any of these events at the RiverLink office, please do not park at any of the studios on Riverside Drive. Thanks so much.
-----------------------------------
Saturday, August 8, 1 p.m. -- 7 p.m. at French Broad River Park -- RiverFest and the Anything That Floats Raft Parade. Join us for our biggest event of the year! Kids area, live music, Sierra Nevada brew, arts-n-crafts, and the Anything That Floats Parade floating right by!
-----------------------------------
Wednesday, August 12
10:00 a.m. & 5:30 p.m. at the RiverLink office - Volunteer Information sessions.
The information session will detail all of RiverLink's volunteer opportunities in a 30 minute powerpoint presentation. Volunteers will also have a chance to fill out a volunteer questionnaire and find the opportunities that best fit their needs.
RSVP to attend by emailing Email link
----------------------------------
Thursday, August 20, 11:45 -- 2 p.m., the Riverfront Bus Tour -
Discover the magic of the Riverfront area firsthand -- past, present and future. Registration Required.
----------------------------------
Saturday, August 22 at the RiverLink Sculpture and Performance Plaza, from 10 a.m. -- 2 p.m. (later for the after-party) -- Big Sweep Buncombe. Join RiverLink and Greenworks as we send crews out on the waterways in our area for some cleaning. Registration and more details here.
-----------------------------------
Tuesday, August 25, 10 a.m. - noon at the RiverLink office at 170 Lyman Street in the RAD --
Minority Business Seminar. Join RiverLink and Brenda Mills as she provide a 2-hour session for minority and women business owners. Reservations are a must so make yours by calling RiverLink at (828) 252-8474, ext. 10, or better yet, by emailing melinda@riverlink.org.
----------------------------------
Friday, Sept. 11, 5 p.m. at the RiverLink Sculpture and Performance Plaza --
RiverMusic continues with headliner Nora Jane Struthers, with Sweet Leda and Megan Jean and the KFB opening. Free music! Foodtrucks, beer, and more! Free parking and free admittance at 144 Riverside Drive in the River Arts District.
Other ways to stay in touch with RiverLink


These monthly newsletters are chock-full of good information about what RiverLink has done, is doing now, and will be doing in the future. There are other ways to connect to us and stay riverlinked, though.
Check them all out and let's stay in touch!
Volunteer Spotlight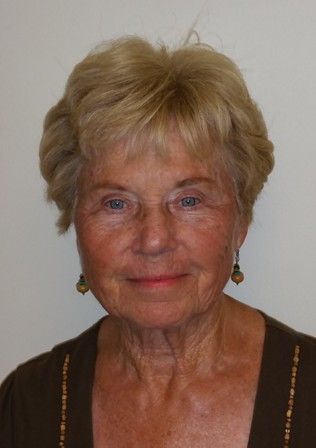 Barbara Robinson
Barbara Robinson is a New Yorker whose first exposure to the French Broad River was in a raft full of shrieking family. It was so much fun she went on to kayaking from Hominy Creek, then tubing from Carrier Park, and finally found her way to RiverLink's office to volunteer to preserve and protect this favorite river way. As a member of the AAUW (American Association of University Women) she heard director Karen Cragnolin give an overview of RiverLink's work for the French Broad. So Barbara formed a group of members to become a team of river keepers.
From there she expanded her interest, became a fan of RiverMusic where she mans a beer bracelet table while she hums along with the music, and recently you may have seen her distributing posters all over town for RiverFest coming up in August.
Growing up spending her summers on a boat in the Thousand Islands, NY was her early education in preserving and maintaining our waterways, and learning the importance of people getting involved to do the actual work.
Volunteering makes RiverLink the strong organization it is, and the old adage "many hands make light work" is so true when it comes to keeping the river clean and pristine, enlarging the Wilma Dykeman Greenway, running the RiverMusic concerts each month in summer, and of course, making RiverFest and the Anything That Floats parade on the water a wild and funny day of fun. Be one of the many hands and come join her.


Japanese Blood Grass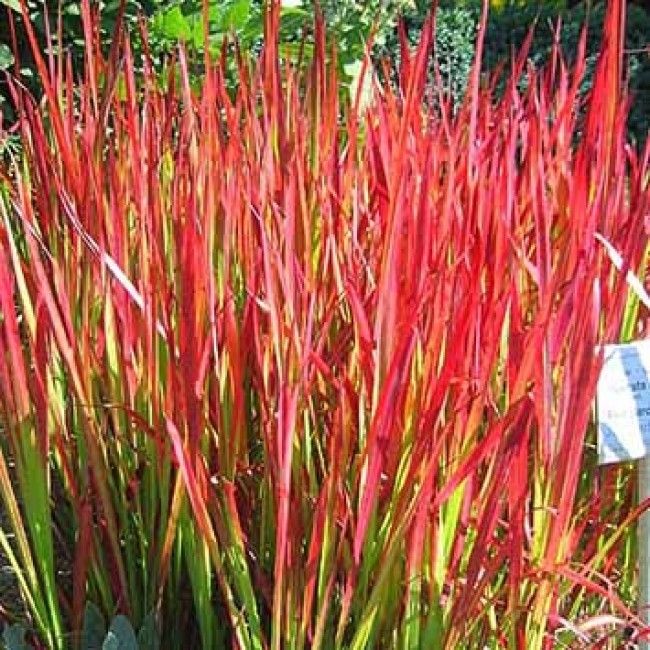 Scientific Name:
Imperata cylindrica
AKA:
Blady grass, cogon grass, sword grass, cogon, or kunai grass
Japanese blood grass is an ornamental plant reaching a height of one- to ten- feet with a dark green blades that change to a deep red or burgundy in the fall.
Appearance:
Japanese blood grass has blades (or leaves) that are about 2 cm wide closer to the base and end with a narrow or almost sharp point at the top of the plant. The margins of the blades are finely toothed with a set of sharp silica crystals. Generally, the main vein of the blade is a lighter color than the rest of the leaf, and is usually closer to one side of the blade opposed to the other. The underside of the blades are usually hairless while the upper surface is hairy near the base of the plant. The blades are normally a vivid, sharp emerald green color throughout the year. When autumn arrives the leaves turns a deep, rich red or burgundy
color.
Habitat:
The Japanese blood grass is normally found in areas where the soil has been disturbed, such as; roadsides, building sites, or surface mined land. However, this ornamental can also thrive in naturally dry, sandy condi
Ecological Threat:
When Japanese blood grass grows wild, it can form grass mats that cover and shade out native plants. This invasive can also turn fire-adapted ecosystems into hazardous areas because the blades are so flammable when dry. This grass spreads rapidly and can cover large areas in a short amount of time. Japanese blood grass also produces toxins that can affect the growth of native plants and the seeds are easily blown around or transported large distances which makes it a difficult plant to control.
Control:
Generally, chemical control methods or used to remove and kill Japanese blood grass due to its rhizome mass and expansive stands that make it nearly impossible to remove by hand weeding. Suggested chemical controls include grass-selective and nonselective herbicides.
Native Alternatives:
Shenandoah, Squaw and Rotstrahlbusch.