A letter from RiverLink Board member Paul Dismukes
As a member of RiverLink's Board of Directors I would like to extend my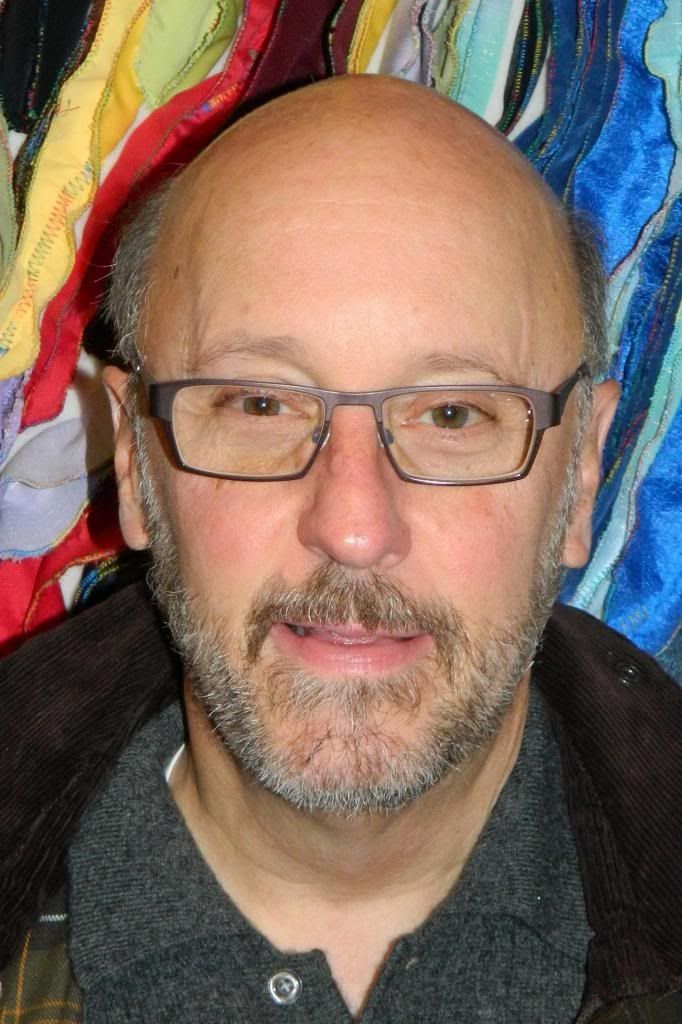 Paul Dismukes
sincere thanks for your past, present and future support of RiverLink. This year marks our 30th anniversary as the role model for river revitalization in the French Broad River watershed. We will celebrate our 30 years by highlighting our history, accomplishments and future growth each month for the next year with presentations in our salon series. This year also marks the
100th anniversary of the great flood of 1916
. This historical event changed the landscape of the riverfront area forever.
RiverLink's programming focuses on building stewardship while spearheading the economic and environmental revitalization of the river as a destination to live, learn, work and play. Just like the flood of 1916, our mission has also changed the landscape of the riverfront area forever. Our past work relies on our future efforts and the support of our members.
Rivers are a critical part of the legacy we leave our children and grandchildren. While RiverLink's past record of accomplishments is impressive, to ensure that our future efforts are even more impressive, we have undertaken a strategic planning process to help us chart the next five to seven years. We believe the best is yet to come.
We need your help to raise $250,000 to meet our annual fund goal.
Please click on the link below to support RiverLink's efforts with your tax deductible donation before June 30th. Let's work together to navigate a sustainable future for the French Broad River Watershed.
It's (almost) Spring and RiverMusic and RiverFest are on the Horizon
RiverLink's RiverMusic moves into its fifth big year in 2016. As always, there will be live music from local and national acts, local beer and foodtrucks, free parking and admission, and the sun setting over the beautiful French Broad River.


RiverFest, when the zany "yachts" in the Anything That Floats Parade takes to the water, will take place on Saturday, August 13.
See the article below about becoming an sponsor and getting your brand front and center at these events for 6 months!


The first four of these events will take place at the RiverLink Sculpture and Performance Plaza, located at 144 Riverside Drive in the River Arts District. It makes for a good day to spend in the RAD. It's a day to have lunch at one of the fine restaurants in the district, spend some time shopping the working studios of 200 artists, then have foodtruck delectables, a wine or beer and some great tunes at RiverMusic.


RiverMusic gates will open at 5p.m. and the good times roll until 10.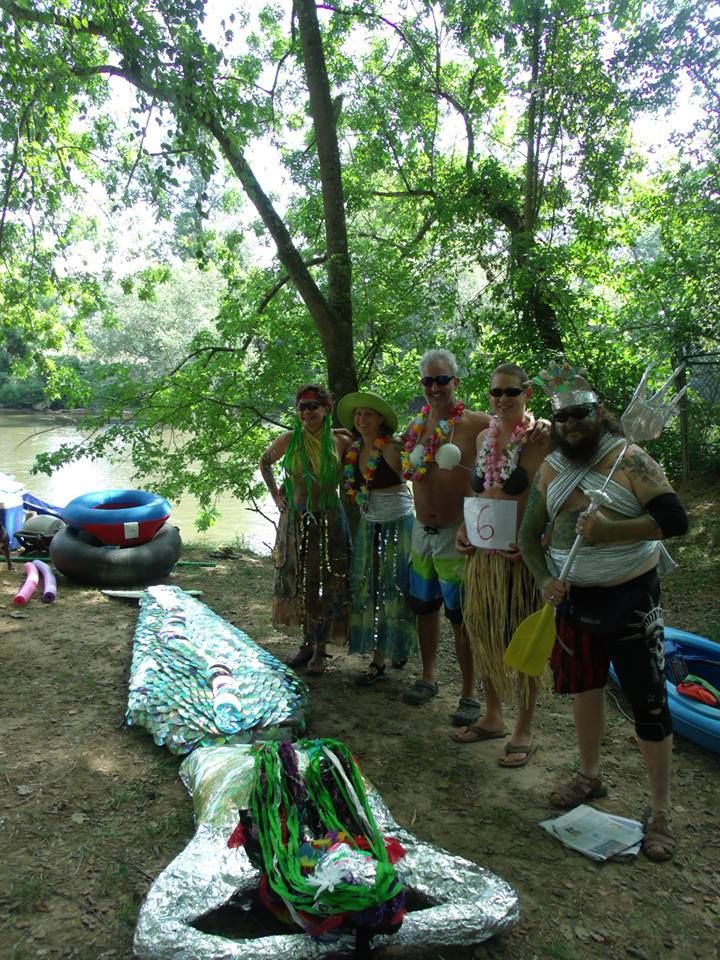 A raft and its crew at Anything That Floats
RiverFest will begin at 1p.m., about the time the Anything That Floats parade yachts will begin arriving at the river access we built, and go until 7 p.m.

Here's a look at the RiverMusic schedule, with the headliners listed first: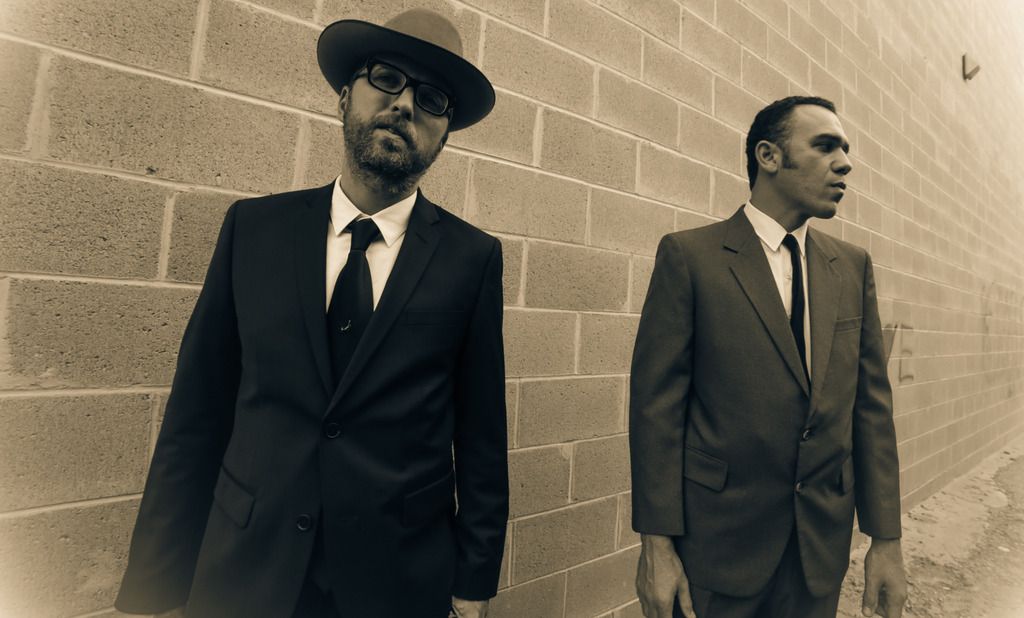 The Greyhounds take the RiverMusic stage on Friday, May 6
Become a RiverMusic Sponsor and Advertise to THOUSANDS!
How would you like to get your brand in front of thousands of people over a six month period? RiverLink is excited to invite you to become a sponsor of RiverMusic 2016. Becoming a RiverMusic sponsor really has its perks! Depending on which level you choose, for six months your company logo will be displayed at each event and will be included on our website, our blog that receives over 10,000 hits every month, our e-newsletter that has a reach of over 10,000 individuals each month and on both RiverLink and RiverMusic Facebook pages that collectively have
Your brand could be up here!

almost 9,000 friends. If you choose one of the top two levels of sponsorship we offer you a tent and table to promote your product at each event. You will also be invited to RiverLink's members only appreciation parties and receive a discount at any event we charge for - for both you and your staff. Check out the sponsorship levels below and contact Dave Russell at 828-252-8474, ext 11 or at dave@riverlink.org.
Sponsorship Levels
$20,000 - Event Sponsor
The Event Sponsor level is our premium sponsorship. Your brand will be featured prominently everywhere at the event, all print and electronic publications (press releases, Facebook, Twitter, newsletter, blog posts, radio ads, posters, tee-shits, etc.) plus you will be able to give a plug about your business during the concert. You will have access to a tent and table to promote your product or space that allows for a product bigger than a tent. Every mention of RiverMusic will include your brand.
$15,000 - Stage Sponsor
At the Stage Sponsor level your brand will be included on the stage banner, all print and electronic publications (press releases, Facebook, Twitter, newsletter, blog posts, radio ads, posters, tee-shirts, etc.). Your company will be mentioned between each band by the emcee. You will have access to a tent and table to promote your product or space that allows for a product bigger than a tent.
$10,000 - Music Sponsor
At the Music Sponsor level your brand will be included on the stage banner, all print and electronic publications (press releases, Facebook, Twitter, newsletter, blog posts, radio ads, posters, tee-shirts, etc.)
$5,000 - Friends Sponsor
At the Music Sponsor level your brand will be included on the stage banner and limited print and electronic publications (press releases, Facebook posts, Twitter posts, newsletters, blog posts, posters, etc.)
$2,500 - River Sponsor
At the River Sponsor level your brand will be showcased on our Facebook, Twitter and blog posts.
*Custom sponsorship packages can be arranged if none of the levels above work for your company. Please let us know how we can make a RiverMusic sponsorship work for you!
The Outdoor Gear Builders return for Get in Gear Fest on Saturday, March 19
The Outdoor Gear Builders of WNC, now a 30-strong consortium boasting manufacturers of climbing, camping and caving, biking, hiking and running equipment, will host its second annual Get in Gear Fest at the RiverLink Sculpture and Performance Plaza on Saturday, March 19 from 11 a.m. until 5 p.m.
Last year's event was a huge success, and again, the festival will feature competitions, demonstrations, and other activities, along with product displays. The executives of these companies will be on hand to talk shop. There will also be a variety of local beer and foodtrucks.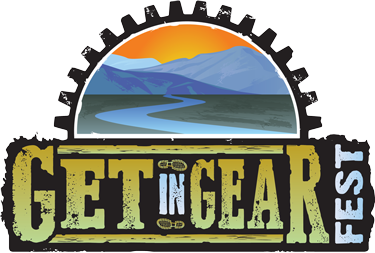 Among the companies represented will be Grava Bike Co., Eagles Nest Outfitters, Sylvan Sport, Blue Ridge Chair Works, and a host of others, including kayak manufacturers offering demonstrations.
The outdoor industry in North Carolina generates $1.3 billion in tax revenues for the state, according to the Outdoor Industry Association. The region's outdoor gear building companies employ 470 people and provide $6 million in local sourcing, according to the 2014 WNC Outdoor Industry Census.
RiverLink Earns National Recognition as an accredited land trust


Accreditation Promotes Public Trust, Ensures Permanence


RiverLink is proud to announce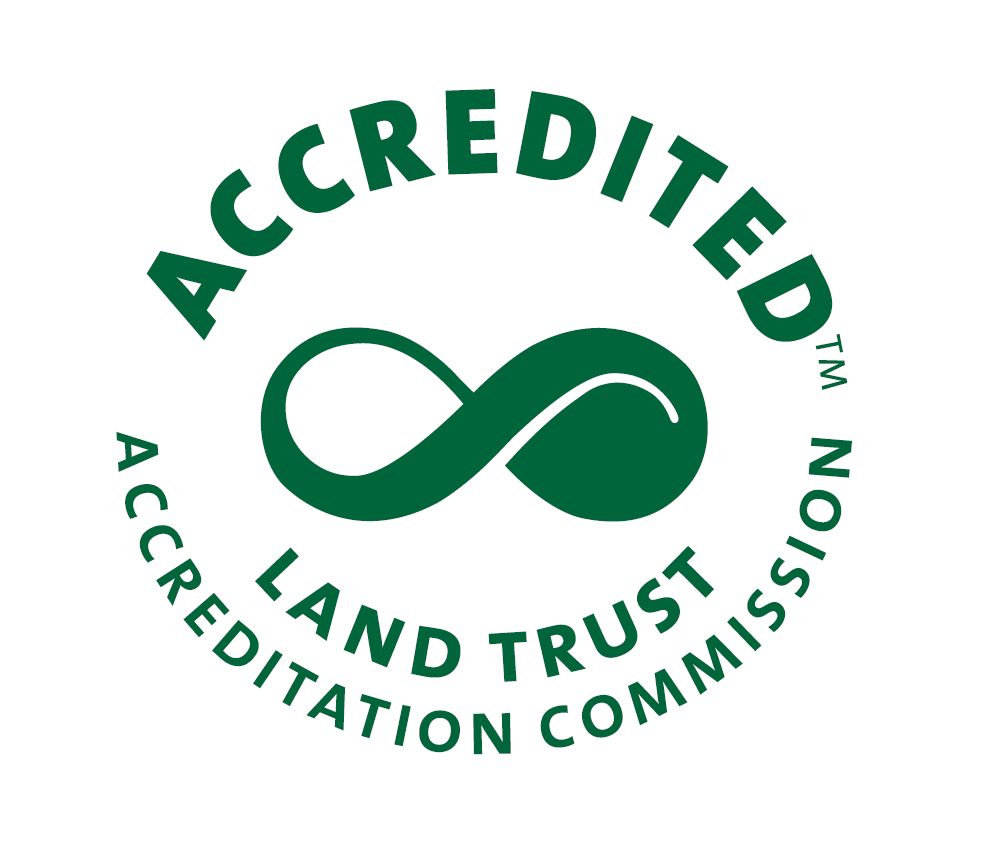 it has achieved accreditation as a land trust -- a mark of honor in land conservation. The Land Trust Accreditation Commission awarded the accreditation, signifying its confidence that RiverLink lands will be protected forever.

Accredited land trusts across the country have permanently conserved more than 15 million acres of farms, forests and natural areas that are vital to healthy, vibrant communities.

"Accreditation demonstrates RiverLink's commitment to permanent land conservation in the French Broad River Watershed," said Executive Director Karen Cragnolin. "We're a stronger organization for having gone through the rigorous accreditation program and this strength will help make WNC an even better place to live, learn, work and play."

Since 2002, RiverLink has been working with private landowners to permanently protect water resources and quality of life throughout the French Broad River Watershed. RiverLink conserves springs, wetlands, riparian areas, steep slopes, and public access to rivers and parks. RiverLink also works to protect smaller parcels throughout the watershed that other land trusts might deem too small to include in their land protection program. The organization currently holds 115 acres in conservation.

RiverLink was among 37 land trusts across the United States to achieve accreditation or to have accreditation renewed in February. RiverLink joins the 342 land trusts that demonstrate their commitment to professional excellence through accreditation, helping to maintain the public's trust in their work.

"It is exciting to recognize RiverLink with this distinction," said Tammara Van Ryn, executive director of the Commission. "Together, accredited land trusts stand united behind strong national standards ensuring the places people love will be conserved forever. In all, over 75 percent of private lands conserved by land trusts are now held by an accredited land trusts."

Each accredited land trust meets extensive documentation requirements and undergoes a comprehensive review as part of its accreditation application. The process is rigorous and strengthens land trusts with systems that help landowners and communities achieve their goals.
The Commission is an independent program of the Land Trust Alliance, a national land conservation organization working to save the places people need and love by strengthening land conservation across America. More information about the many benefits of land conservation is available at
www.landtrustalliance.org.
About the Land Trust Accreditation Commission
The Land Trust Accreditation Commission inspires excellence, promotes public trust and ensures permanence in the conservation of open lands by recognizing organizations that meet rigorous quality standards and strive for continuous improvement. The Commission, established in 2006 as an independent program of the RiverLink Alliance, is governed by a volunteer board of diverse land conservation and nonprofit management experts. For more, visit
www.landtrustaccreditation.org.
About the Land Trust Alliance
Founded in 1982, the Land Trust Alliance is a national land conservation organization that works to save the places people love by strengthening land conservation across America. The Alliance represents more than 1,100 member land trusts supported by more than 100,000 volunteers and 5 million members nationwide. The Alliance is based in Washington, D.C. and operates several regional offices. More information about the Alliance is available at
www.landtrustalliance.org.
This French Broad Loves Adventure!

The third installment of our "French Broad Adventures" art series. One of the reason RiverLink loves the French Broad so much is for the recreational opportunities she provides for the people of Western North Carolina. Whether it's a leisurely tubing trip or a high intensity whitewater rafting experience, the French Broad is more than willing to give us all a good time.
Join RiverLink for a discussion of our decades of special events and volunteer work
On March 18, as part of our 30-Year Anniversary celebration, RiverLink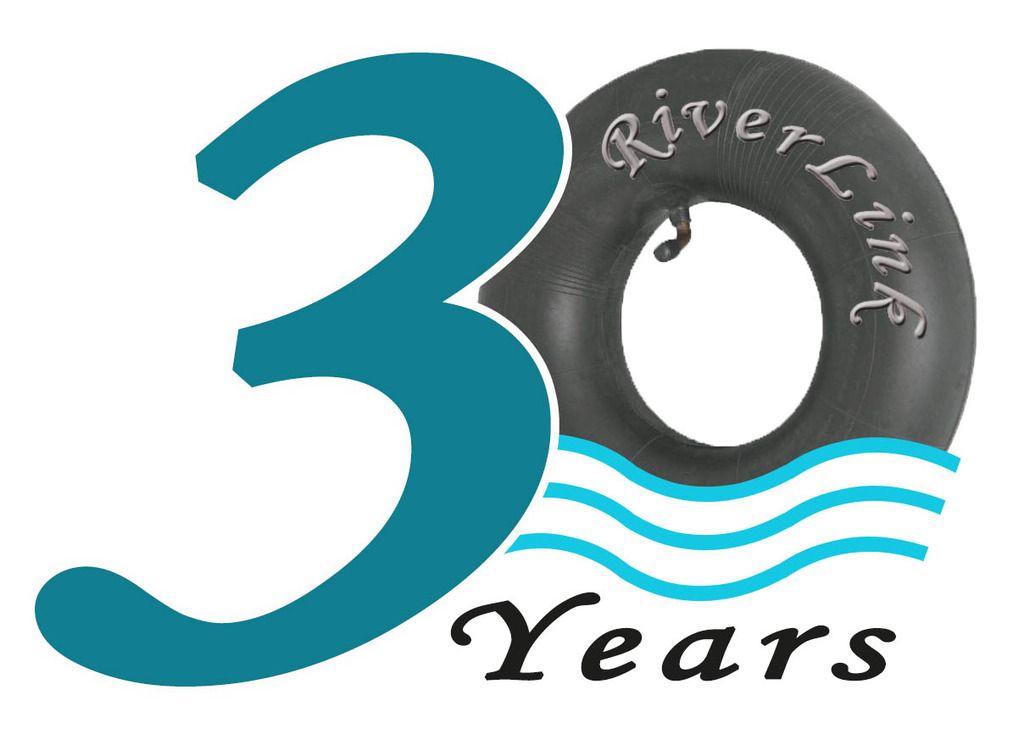 Director of Volunteer Services Dave Russell will give a presentation focusing on special events and volunteer work. Join us at the RiverLink office (170 Lyman Street in the River Arts District) on Friday, March 18, at 4 p.m.
Speakers will include several volunteers who have worked with RiverLink over the years. In 2015, we put 915 new volunteers to work in our watershed, contributing over 4,000 hours outdoors and at events, and 178 hours in our office.
Throughout 2016, we will present a series of monthly events showcasing various aspects of RiverLink's history and contributions to the Asheville and WNC area. RiverLink's impact on the community is both varied and powerful. From greenway and park creation to cleaner water, economic development, cleaning "dirty dirt" and much more, RiverLink has been on the cusp of the region's evolution for decades.
Parking is available at 12Bones (
map
) and the lot on the other side of Curve Studios (
map
), but under no circumstances should attendees park at Curve or the Wedge.
For more information about this salon or future events, contact RiverLink's Dave Russell at 828-252-8474, ext. 11.
Come out to our Earth Day-Kids Day Event!
On Saturday, April 23, RiverLink will celebrate Earth Day by organizing a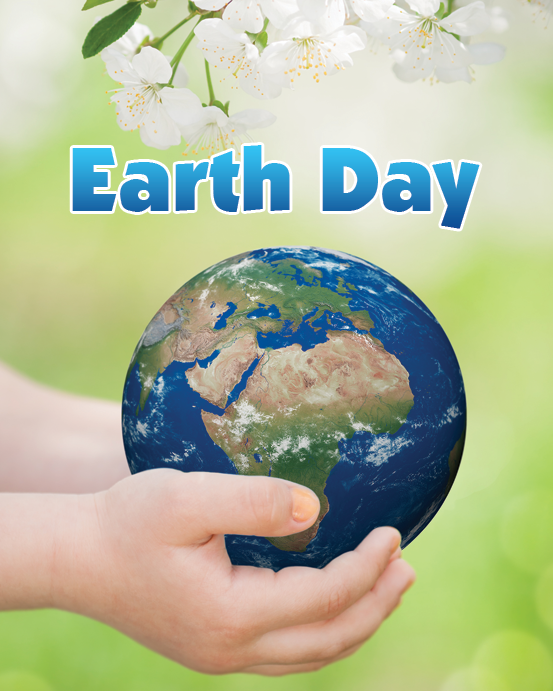 festival for kids and families sponsored by
FLS Energy
. The event will go from 11 a.m. until 3 p.m. at RiverLink's Sculpture Plaza at 144 Riverside Drive in Asheville (
map
). This event is free to the public and open to anyone with a love for our planet Earth.
The first Earth Day was celebrated on April 22, 1970 to celebrate our Earth and the wonders it provides, as well as to recognize and address the problems facing it. RiverLink's event will continue this tradition by hosting many of the environmental organizations of WNC. There will be live birds from Wild for Life, puppies from Brother Wolf, plants from Sow True Seeds and many more. The goal is to introduce kids to all aspects of nature and conservation in a fun and engaging way.
The event will also feature giant puppet performers, a bounce castle, crafts from Macaroni Kids, a scavenger hunt and more. Food will be available for purchase from local food trucks and The Hop Ice Cream. Anyone interested in more information about this event can contact
justin@riverlink.org
.
Voices of the River: Music, Art and Poetry Contest
Don't forget to get your student and their school involved in our Voices of the River: Music, Art and Poetry Contest! This community event gets students from all over the French Broad Watershed to create art and music influenced by our water resources and the French Broad River. Student submission deadline is March 25th 2016. Reception and Award Ceremony will take place at AB Tech's Holly Library on April 16th 2016. Studentswork will be on display at Holly Library for the month in honor of EarthDay. For questions please contact Education Coordinator, Laura Evans, laura@riverlink.org or call (828) 252-8474 x 18. Need some ideas for your piece? Look below!


 A 3D model of your favorite aquatic animal made from recycled materials
 A 2D painting or collage of your favorite spot along the river
 A poem from the river's point of view about what she sees everyday
 A instrumental/vocal piece about our water resources or created by you about how you feel about the river
Thanks for being a voice of the river!
Come to our Volunteer Appreciation/Recruitment party on Thursday, March 24 for a good time!
T
o show our volunteers how much they mean to us, we're hosting a
Just one of our many fabulous volunteers!

celebration with BBQ other culinary and beverage delights on March 24, from 6 p.m. until 9 p.m. at the RiverLink office (map).
Just like last year
there will be awards and a chance to sample some local eats and beer. We'll have some vegan/vegetarian options with hummus from Roots, too.
If you've never volunteered for RiverLink and want to get involved, we'll welcome you with open arms and get you signed up for a Summer of fun and service for a better community.
Contact RiverLink's Dave Russell at dave@riverlink.org or 828-252-8474, ext. 11 if you have questions or want to volunteer to help us make this happen.
French Broad Steamboat -- good business or folly?
On February 3, 1881, entrepreneurs chartered the French Broad Steamboat Company, with the objective of ferrying passengers and freight along the river from Asheville to Horse Shoe to Brevard.
Six months later, they christened the frame, 90-foot-long, two-deck excursion
The Mountain Lily at her resting place
boat the Mountain Lily. Like its eastern North Carolina counterpart, the CSS Neuse, the Mountain Lily met its fate not far from where it was constructed after a few years.
Many at the time and since have regarded the venture as folly. The French Broad is a low-volume river that can barely float low draft vessels in any season. In the years before the launch, federal funds had permitted the removal of debris and stumps, which helped make the project more viable.
On August 2, a champagne bottle was broken on the prow of the steamboat, gleaming white with green trim and sporting two staterooms each with a capacity of 100. Supporting the vessel were two 12-horsepower motors. The crowd and brass band enjoyed a barbecue. The captain rang the ship's bell in celebration.
The dream was to be short-lived. Four years later the ship ran aground and was abandoned. Salvagers used the lumber to construct Riverside Baptist Church in Horse Shoe where they installed the bell. The two engines were re-purposed to serve local sawmills.
This article is a production of the North Carolina Department of Natural and Cultural Resources. For more about North Carolina's history, arts, nature and culture, visit DNCR online at
www.ncdcr.gov
.
Upcoming Events
Please note: When attending any of these events at the RiverLink office, please do not park at any
of the studios on Riverside Drive. Thanks so much.
-----------------------------------
Friday, March 4, 3 p.m. at the RiverLink office: Native Seed Bomb Workshop
-----------------------------------
10:00 a.m. & 5:30 p.m. at the RiverLink office -- Volunteer Information sessions.
The information session will
detail all of RiverLink's volunteer opportunities in a 30 minute powerpoint presentation. Volunteers will also have a chance to fill out a volunteer questionnaire and find the opportunities that best fit their needs.
-----------------------------------
Thurs. 3/10, Thurs. 3/17, Wed. 3/23 -- Tentative Weekday Workday Dates
We'll keep on working afternoons with a variety of projects in mind! Contact Justin
at justin@riverlink.org to find out more or watch your inbox for RiverLink volunteer emails! You can also create an account at Hands-On Asheville and become a fan of RiverLink to receive updates each time we post a new opportunity.
-----------------------------------
Thursday, March 17, 11:45 -- 2 p.m., the Riverfront Bus Tour -
Discover the magic of the Riverfront area firsthand -- past, present and future.
Registration Required.
Only two seats left!
-----------------------------------

Canada Thistle
Scientific name:
Cirsium arvense
History and use: A native of Europe, Canada thistle now grows in about thirty-seven countries around the world and is widespread throughout the United States and Canada. It was accidentally introduced to North America in the 1600s and is designated as a noxious weed in 43 states. It is a good pollen plant for the honey industry and the food plant for the caterpillars of the beautiful Painted Lady butterfly.
Identification: Canada thistle is a perennial broadleaved weed with creeping roots that extend up to 17 feet horizontally and 20 feet deep. Plants grow 2 to 5 feet high. The stem is slightly hairy when young and grows hairier with age. Leaves are alternate and oblong. The upper side of the leaf is dark green; the lower side is light green and slightly hairy. Some plants have leaves that are smooth on both sides. Canada thistle leaves are stalk less. The base of each leaf surrounds the stem, giving the impression that the stem is also spiny. The flower heads of Canada thistle are flask-shaped, and contain many small tubular flowers. Flowering occurs from June through October and color varies from white to pale blue to purple. Most flowers are rose-purple.
Ecology: Canada Thistle is widespread in the agricultural and ecological areas of the U.S. it is found throughout the northern states and the southwest. It invades a variety of dry to moist open habitats including barrens, fields, glades, grasslands, pastures, stream banks, wet meadows, wet prairies, and open forests. It is not very tolerant of shade.
Impact: Once established, if conditions are suitable, Canada thistle can form dense stands that shade out and displace native plants, changing the plant community structure and species composition and reducing biodiversity. It spreads rapidly and is very difficult to remove.
Control: Seed production and vegetative root propagation should be prevented by depleting the energy reserves in the long, creeping roots. Cutting, plowing, cultivating, and applying herbicides are common practices for depleting the energy reserves of thistle roots. Tillage is a more effective control measure than mowing. Repeated cultivation exposes thistle roots to drying or freezing and, more important, prevents the buildup of food reserves in the root system. Large infestations of Canada thistle in small-grain fields, in pastures, and along roadsides and ditchbanks can be controlJed by applying 2,4-D, dicamba (Banvel), or MCPA. Annual treatments for two to three years will eliminate most of the thistle.
Volunteer Spotlight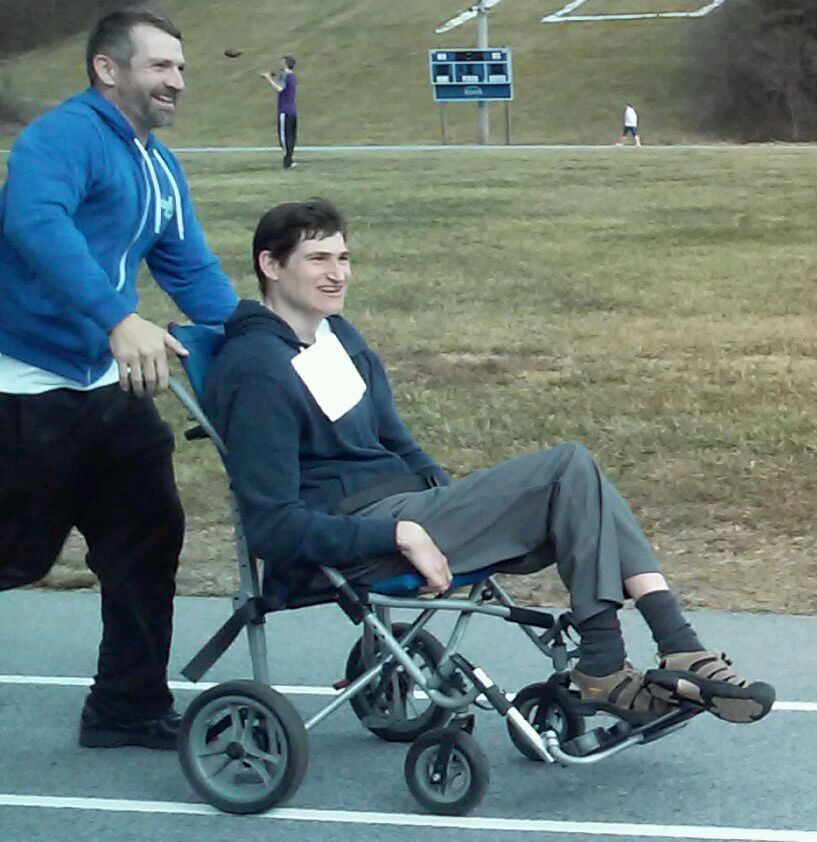 Rick and Alex
Rick Robinson and Alex Siragusa have been freinds for over two years. They have been volunteering at Riverlink for about a year.


Rick is from Palm Beach County, FL. He moved up to the Asheville area about six years ago. Currently, he works with adults with intellectual disabilities through the organization Reach for Independence. He also works part time at the Reuters YMCA in the youth sports department and both have been a big part of his life.

Rick is a member of many community organizations around town. He's a member of the Asheville chapter of the Kiwanis, which is a great group of people who are involved in helping the children and people with disabilities in the community. He also serves as an ambassador with Idaph/Idream, who put on local race events around town. He's a member of the local Rock Club of Asheville and volunteers at the Salvation Army.


Alex has been in the Asheville area for quite sometime. He is a graduate of the PEP program at T.C. Roberson. Currently when Rick and Alex are not together, Alex attends the Enrichment Program at Reach For Independence. Alex loves the outdoors and enjoys time keep the environment clean through RiverLink.


Alex and Rick are very thankful to come across an organization like RiverLink and be in the community of Asheville. Rick comments, "RiverLink has been very kind and accepting to adults with disabilities."
They are looking forward to a wonderful year at RiverLink and are very excited about all of the upcoming events. This is going to be an excellent year and they are happy to be a part of it.
Butterfly Facts
- Butterflies range in size from a tiny 1/8 inch to a huge almost 12 inches.
- Butterflies can see red, green, and yellow.
- Some people say that when the black bands on the Woolybear caterpillar are wide, a cold winter is coming.
- The top butterfly flight speed is 12 miles per hour. Some moths can fly 25 miles per hour!
- Monarch butterflies journey from the Great Lakes to the Gulf of Mexico, a distance of about 2,000 miles, and return to the north again in the spring.
- Butterflies cannot fly if their body temperature is less than 86 degrees.
- Representations of butterflies are seen in Egyptian frescoes at Thebes, which are 3,500 years old.
- Antarctica is the only continent on which no Lepidoptera have been found.
- There are about 24,000 species of butterflies. The moths are even more numerous: about 140,000 species of them were counted all over the world.
- The Brimstone butterfly (Gonepterix rhamni) has the longest lifetime of the adult butterflies: 9-10 months.
- Some Case Moth caterpillars (Psychidae) build a case around themselves that they always carry with them. It is made of silk and pieces of plants or soil.
- The caterpillars of some Snout Moths (Pyralididae) live in or on water-plants.
- The females of some moth species lack wings, all they can do to move is crawl.
- The Morgan's Sphinx Moth from Madagascar has a proboscis (tube mouth) that is 12 to 14 inches long to get the nectar from the bottom of a 12 inch deep orchid discovered by Charles Darwin.
- Some moths never eat anything as adults because they don't have mouths. They must live on the energy they stored as caterpillars.
- Many butterflies can taste with their feet to find out whether the leaf they sit on is good to lay eggs on to be their caterpillars' food or not.
-
Butterflies and insects have their skeletons on the outside of their bodies, called the exoskeleton. This protects the insect and keeps water inside their bodies so they don't dry out.
- A group of butterflies is sometimes called a flutter.
- Their eyes are made of over 6,000 lenses and can see ultraviolet light.
-
Many adult butterflies never excrete waste - they use up all they eat for energy.
-
Despite popular belief, butterfly wings are clear - the colors and patterns we see are made by the reflection of the tiny scales covering them.
-
Butterfly wings move in a figure "8" motion.
- "Puddle clubs" are groups of butterflies that gather at wet soil to suck up salts and minerals.
- Some butterflies have been seen drinking blood from open wounds on animals.
- Scientists thought butterflies were deaf until the first butterfly ears were identified in 1912.
Other ways to stay in touch with RiverLink


These monthly newsletters are chock-full of good information about what RiverLink has done, is doing now, and will be doing in the future. There are other ways to connect to us and stay riverlinked, though.
Check them all out and let's stay in touch!