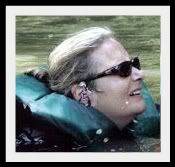 From the exec's desk
Greetings from Spring!
Some of you may have heard that I have been a bit under the weather lately. I'm recovering from a rather invasive surgery and hope to be back in the swing of things soon. In the meantime, the RiverLink Board of Directors has named Jim Stokely, President of the non-profit Wilma Dykeman Legacy, as our interim co-director. I'm delighted that Jim has agreed to step in. His background in Human Resources and as President of the Wilma Dykeman Legacy makes him an ideal choice to lead our organization through this period. His mother, Wilma
Dykeman, was a champion of the French Broad River and an important part of RiverLink's history, and I just bet she'd wholeheartedly, enthusiastically approve! Jim has a long relationship with RiverLink, including monthly information sessions entitled, "Who is Wilma Dykeman?"
RiverLink's programs - environmental education, special events, river cleanups, water quality projects, urban land trust and conservation etc. - have gone on and will go on as usual. Our fantastic staff has carried on admirably.
It's Annual Fund season and I hope you have already shown your support for clean water, protected forever public space, greenways, river access and all the other things RiverLink works for in your watershed. Please help us keep the momentum moving forward by making your tax-deductible donation to our Annual Fund today. We have a secure online process set up that couldn't be easier.
Click here to show your support today
. If you'd like to make your donation via another method, contact Development Manager Brantlee Eisenman at
brantlee@riverlink.org
or 828-252-8474, ext. 12.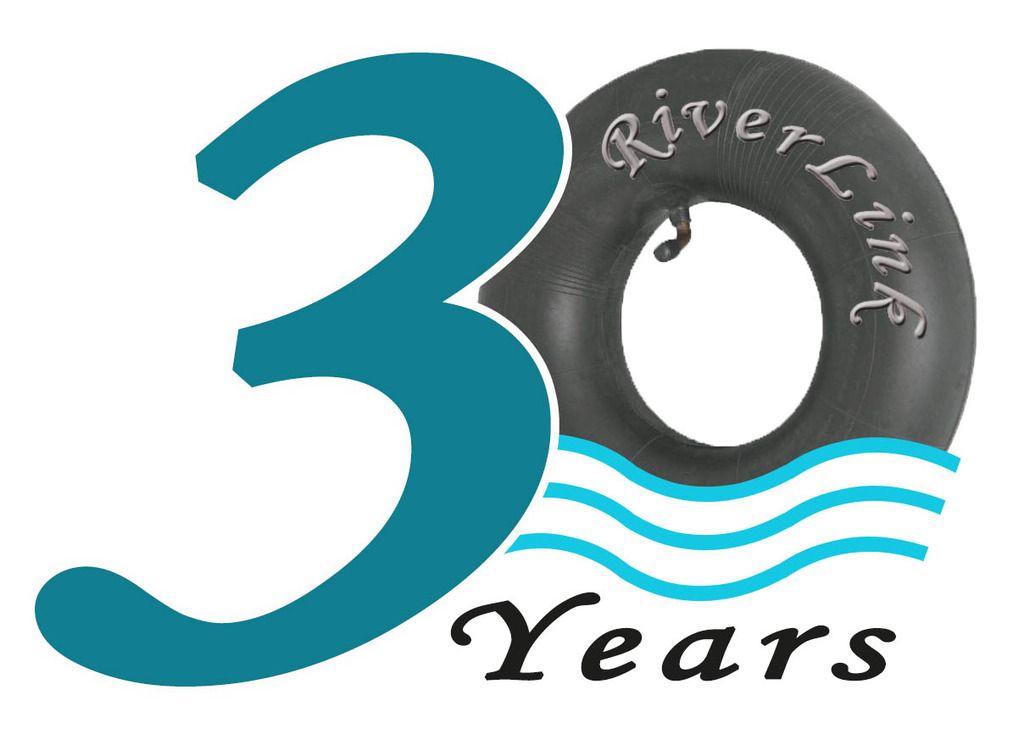 As the weather gets warmer, RiverLink gets busier and we have a full slate of interesting and fun things cranking up. For starters, our 30th Anniversary Celebration continues on Earth Day, April 22, with a bus tour of some of our stream restorations, Best Management Practices to handle storm water, and includes a trip to Karen Cragnolin Park for a discussion of the phytoremediation there. Our Watershed Resources Manager, Amy Annino, will lead the tour. There's only room for 12,
so sign up here and now
!
One of the harbingers of Spring is Earth Month. Earth Day - April 22 -- has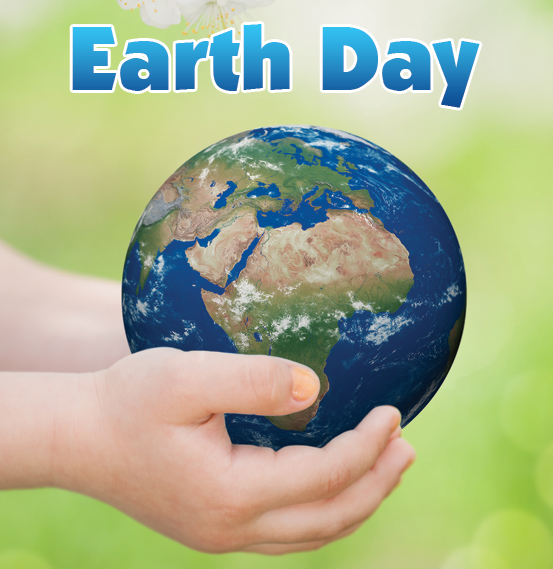 expanded across the calendar as more and more individuals, businesses, civic groups, churches, etc. want to get involved in making our Earth healthier. RiverLink is hosting its own Earth Day Kids Day extravaganza, a fun event organized by our amazing AmeriCorps members. Join us o
n Saturday April 23rd as we celebrate Earth Day with a festival for kids and families sponsored by FLS Energy from 11 a.m. until 3 p.m. at RiverLink's Sculpture Plaza at 144 Riverside Drive. There will be giant puppets, a bounce castle, crafts, a scavenger hunt and more. We'll have food from Amazing Pizza Co. and The Hop Ice Cream.
You don't have to be around RiverLink long to hear the word "public" used, and one of our focuses has always always always been on public river access. We've been planning
to get a river access installed on the French Broad River Greenway and this month, that plan is coming to fruition. Right across Amboy Road from Stuart Cowles' new place, the
Smoky Mountain Adventure Center
, there will be an access for his customers and the public at large.

We

received a $25,000 grant from the Pigeon River Fund to build it, and the City of Asheville will use Tourism Development Authority money to connect our river access to the greenway.
Have you driven by our office and seen the Jonas Gerard sculpture "Jungle
Boogie" installed on our sidewalk? It's a marvelous, very energetic piece of art that Jonas was kind enough to donate to us. A few months ago, a vandal bent part of the metal sculpture and just last week, Jonas and his assistants came over and fixed it. Thanks, Jonas!
Our Voices of the River Music, Art & Poetry Contest (Yes! We added music as a category this year!) seems to bring in more and more amazing submissions every year. Seeing the ways these kids look at the environment around them and interpret it gives me hope that Earth is in good hands. We're having the awards ceremony on Saturday, April 16th in the Holly Library at AB-Tech, and the submissions will be on display for a month afterward. Stop by Holly Library and take a moment to check them out -- guaranteed to make you smile.
Thanks to all for the well wishes and I hope you are having a wonderful Spring,
Karen
Be a Voice of the River -- donate today!
Let's work together to navigate a sustainable future for the French Broad River watershed.

We Need Your Support
Please consider making a smart investment in the future of the French Broad River watershed by donating to RiverLink today! For the past 30 years, RiverLink has been the only nonprofit whose sole mission is serving the French Broad River watershed as guardian, promoter and defender. Our past work relies on our future efforts and the support of people like you. It is a critical part of the legacy we leave our children and grandchildren.
Your Gift Is Put To Good Work
RiverLink relies on funds from diverse sources to provide services focused around water quality, the environment and sustainable economic development. We receive grants and other funding for our major projects, but it takes donations from people like you to keep the lights on and the computers humming. Simply put, we can't do what we do without you. Our 2015/2016 fundraising goal is $250,000 and your donation can make a big difference!

Your support helps RiverLink provide free environmental education lessons to 5,000 K-12 students each year. Programs are offered to school and community groups in the French Broad River watershed.

Your support helps RiverLink provide six free live concerts by the French
Broad River in the RAD. RiverMusic offers a mix of quality national acts and local favorites and is a great way for families to enjoy the river.

Your support helps RiverLink implement water quality projects, including stream restorations, stormwater BMPs (Best Management Practices), low impact development and assisting homeowners in understanding rainwater management. We are also protecting land forever as an urban land trust and conservation acceded agency.

Your support helps RiverLink continue developing the Wilma Dykeman RiverWay, a greenway linking the French Broad and Swannanoa Rivers into a 17-mile continuous greenway with walking and biking trails. Our Wilma Dykeman RiverWay has already attracted over 200 million in transportation funds and more is coming for our multiodal, mixed use RiverWay.
The RiverMusic/RiverFest full lineup is out and it reeeeeeally kicks!
RiverLink's RiverMusic moves into its fifth big year in 2016. As always, there will be live music from local and national acts, local beer and
| | |
| --- | --- |
| | |
| | The Greyhounds headline May 6 |
foodtrucks, free parking and admission, and the sun setting over the beautiful French Broad River.
RiverFest, when the zany "yachts" in the Anything That Floats Parade takes to the water, will take place on Saturday, August 13.
The first four events - three nights of RiverMusic and RiverFest - will take place at the RiverLink Sculpture and Performance Plaza, located at 144 Riverside Drive in the River Arts District (
map
). RiverMusic gates will open at 5 p.m. and the good times roll until 10. RiverFest will begin at 1 p.m., about the time the Anything That Floats parade yachts will begin arriving at the river access we built, and go until 7 p.m.
The stage for all of these events will be powered by Sundance Solar again. We'll also have the trolley service making a circuitous route between the concert venue and the Asheville Area Chamber of Commerce (
map
).
Attendees can also paddle up to the river access we have installed, and there are bike racks available onsite. If you must drive, parking is available on both sides of the event site.
Please don't bring dogs, food or outside beverages from outside the venue.
Here's a look at the RiverMusic/Fest schedule: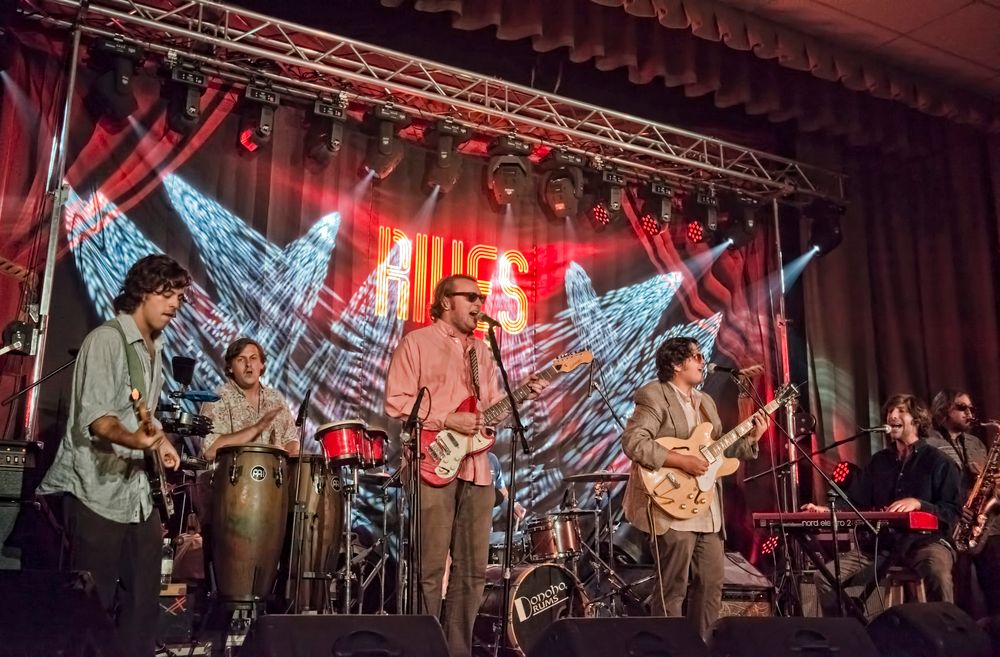 Major and the Monbacks -- May 6.
Education Events Coming to the FBR
Voices of the River: Music, Art and Poetry Contest
Spring has officially sprung! As the Earth begins to awaken, trees and plants bereft of color are emerging from their slumber. What a perfect setting for our Voices of the River Contest! We have already received
| | |
| --- | --- |
| | |
| | Artwork from this year's Music, Art & Poetry Contest |
some wonderful work from students who are imparting their passion of the river through music, art and poetry.
It's not too late to get involved! We have extended our submission deadline to Wednesday, April 6th at 5pm.
Check out our website for full details at
http://riverlink.org/learn/education-programs/poetry-contest
or contact Education Coordinator, Laura Evans,
laura@riverlink.org
, (828) 252- 8474 x 18.
French Broad River Camp
RiverLink's French Broad River Camp is just around the corner! Get the
next generation of watershed stewards active and engaged this summer with a week of outdoor fun!
Our camp mission "to educate and empower the next generation of watershed stewards" actively gets the campers involved by exploring the French Broad Watershed through environmental education, river recreation and service learning.
Our camper experiences and activities include: tours of a water treatment plant, tubing down the French Broad River, searching for aquatic macroinvertebrates, hiking to a waterfall, a river cleanup and much more!
Check out our website for full details at
http://riverlink.org/learn/education-programs/summer-camps/
or contact Education Coordinator, Laura Evans,
laura@riverlink.org
(828) 252- 8474 x 18.
An Earth Day Celebration for the Whole Family
On Saturday April 23rd

RiverLink will celebrate Earth Day by hosting a festival for kids and families sponsored by FLS Energy and the Eco-Depot Marketplace. The event will go from

11 a.m. until 3 p.m.

at our Sculpture Plaza at 144 Riverside Drive in the River Arts District of Asheville, NC.
This event is free to the public and open to anyone with a love for our planet Earth.
The first Earth Day was celebrated on April 22, 1970 to celebrate our Earth and the wonders it provides, as well as to recognize and address the problems facing it. This event will continue the tradition by hosting many of the environmental organizations of WNC. There will be live birds from Wild for Life, puppies from Brother Wolf, plants from Sow True Seeds, recycling with GreenWorks and many more. The goal is to introduce kids to all aspects of nature and conservation in a fun and engaging way.
The event will also feature giant puppet performers, a bounce castle, crafts from Macaroni Kids & Easel Rider, a scavenger hunt and more. Food will be available for purchase from Amazing Pizza Co. Belly Up and The Hop Ice Cream. Come on out and celebrate our beautiful planet Earth!
Debate Scheduled on Legalization of Marijuana

On Friday, April 8, 2016, four local experts on marijuana will meet in the Asheville High School auditorium to debate the proposition "Resolved: Marijuana should be legalized in the United States and regulated similarly to alcohol or tobacco." The debate, will run from 5:30 till 7 p.m. The event is free, and the public is invited.
The formally structured debate is sponsored by the Wilma Dykeman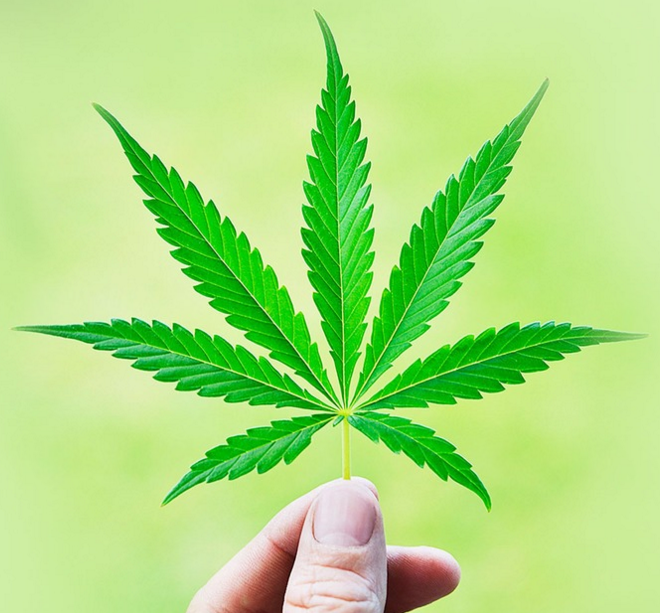 Legacy and the Asheville High / SILSA Speech & Debate Team in cooperation with the Asheville Citizen-Times. John Boyle will serve as moderator. Student members of the SILSA Speech & Debate Team will act as time keepers and judges for the debate.
Speaking in favor of the resolution will be Ben Scales and Dee Williams. Ben Scales has lived in Asheville for 14 years and is a lawyer, activist and musician. His law practice focuses on cannabis defense and entertainment law.
Dee Williams is an Asheville native and businesswoman who was the first African-American valedictorian to graduate from Asheville High School, an author, and community volunteer.
Speaking against the resolution will be Van Duncan and Lindsay Carver Stockman. Duncan is the Sheriff of Buncombe County. He graduated from Western Carolina University with a B.S. in Criminal Justice and is currently serving his 3rd term as Sheriff.
Lindsay Carver Stockman is the Buncombe County Substance Abuse Prevention Coordinator as well as Coordinator for The Partnership for Substance Free Youth in Buncombe County. She serves on the executive committee of the North Carolina Prevention Providers Association.
By bringing together knowledgeable participants for civil debate, this event promotes the values for which Wilma Dykeman stood: environmental integrity, social justice, and the power of the written and spoken word. Dykeman (1920 - 2006) was a teacher, historian, environmentalist, and author of numerous books, including The French Broad (1955).
Also coming up from the Wilma Dykeman Legacy
, on Sunday May 22, from 2 -- 4 p.m., the public is invited to help celebrate Wilma Dykeman's birthday at the RiverLink Sculpture and Performance Plaza at 144 Riverside Drive in the River Arts District (
map
). There will be stilt walkers and performances, poetry readings and reading of Wilma's works. We'll have more details in the next newsletter about this event.
The Transylvania French Broad Stewards are holding their own Riverfest in Rosman
The Transylvania French Broad Stewards are holding their first annual French Broad Riverfest on
Saturday, June 18,at Champion Park and Rosman Community Park in Rosman, from 10 a.m. - 3 p.m. The event will
celebrate the French Broad River, its place in Transylvania history, and its important role as a natural resource and economic driver for our county's economy.
RiverLink is a co-sponsor of the event, which is being organized by the Transylvania French Broad Stewards, a voluntary citizens group established in 2014 for the purpose of promoting the natural and economic vitality of the Upper French Broad River.
Activities for youth and adults, including:
Battle of the French Broad Horseshoe Tournament
Adventure Games Triathlon by ZZ-ZZip for kids and families
Upper French Broad River Canoe Relay Race
Kids displays and activities about water, fish, river wildlife
There will also be presentations about river history, drinking water and recreation; m
usic by local groups; food trucks; other Stewards fundraisers and b
ooths for information about local businesses, agencies and non-profit organizations.
Join us for a special bus tour on water quality
initiatives RiverLink has implemented
RiverLink will host a special bus tour on Friday, April 22 as part of the
organization's 30 Years Celebration. The bus tour will showcase parks and public access along the French Broad River as well as watershed restoration projects such as Brownfield remediation, stormwater best management practices and stream restorations.
The tour will meet at the Asheville Chamber of Commerce (
map
) at 2:45 p.m.
Reservations are a must! Click here to sign up
. There are 13 spaces available on the tour. Sites included on the tour include Carrier Park, Karen Cragnolin Park, French Broad River Park and Greenway, Amboy Road River Access, Craven Street Stormwater Improvements at NBB, West Asheville Park Stream Restoration and Best Management Practices, and the Swannanoa River Restoration.
Experience firsthand the history and details behind the organization's key riverfront revitalization and watershed restoration projects.
A Landowner's Guide to Fighting the Hemlock Woolly Adelgid, another harmful invasive


Hemlock trees are a keystone species that make the Appalachian Mountains unique. Here in the Southern Appalachians we have two species: the Eastern Hemlock, which grows up into the northeast, and the Carolina Hemlock, native only to Western North Carolina and southwest Virginia. Hemlock trees make major contributions to our mountain ecosystems, including improving water quality of our streams and rivers.
| | |
| --- | --- |
| | |
| | Photo displays egg sacs of the Hemlock Woolly Adelgid, credit Connecticut Agricultural Experiment Station Archive, Bugwood.org |
But with the introduction of the Hemlock woolly adelgid (HWA), a sap-sucking bug accidentally brought from Japan in the 1950s, Hemlocks are suffering severely from this infestation. In just over 60 years, the HWA has made significant impacts, infesting an estimated 90% of Hemlock range and causing widespread mortality. Although the adelgid is a force that shouldn't be underestimated, it is still far too soon to give up on our hemlocks, and there is much that we can do as individuals to help save the species.

The woolly adelgid is easiest to identify by its egg sacs, which resemble small tufts of cotton clinging to the underside of the branches. Hemlocks stricken by HWA will also appear grayish-green rather than the dark green of healthy hemlocks. The HWA is particularly detrimental to the Southern Appalachians, as it spreads quickly in the southern parts of the mountain range.
Landowners can play a key role in fighting the spread of HWA. For large properties where hemlocks are abundant, biological controls are the suggested strategy to manage HWA. Organizations like the Hemlock Restoration Initiative use pacific-native Laricobius nigrinus(Ln) beetles who feed on HWA to reduce infestation levels. The ultimate goal is to form a large enough beetle population that can keep HWA in check for a long-term timeframe.
For smaller properties, there are many at-home treatments that can be done to help save our trees. However, before prescribing any course of action, do your research and consider all strategies before choosing what is most appropriate for your individual situation, and when using chemical treatments (toxic or nontoxic), exercise caution and keep your distance from open water to reduce contamination.
The following strategies are all accessible and affordable to the average landowner, and can make some major impacts to fighting the woolly adelgid:
Evaluate the infestation: First determine the extent of the infestation and whether the tree can be saved. Target healthier looking trees and those that are located away from streambanks. If necessary, consult a professional before prescribing any courses of action.
Insecticidal Soap/Horticultural Oil: This technique is nontoxic and safest to be used around the home. The oils kill HWA by smothering it as the spray dries, and works best if used in autumn when eggs are not present. Treatment will need to be continued on a yearly basis and avoid spraying where particles can enter waterways.
Insecticides: For more significant infestations of HWA, this technique may be necessary to save your hemlocks. Be sure that you have considered all options before choosing toxic insecticides. Timing is extremely important to get the most out of these treatments. Always read the label and be sure to avoid spraying near water or where particles can be carried into waterways. This technique will require 2-3 years of reapplication and may result in increased spider mite and hemlock rust mite occurrence.
Soil Drenches/Soil Injections: These techniques are most applicable for larger trees that cannot be sprayed. The chemical solution is applied near the base of the tree around springtime, when soil is moist and the tree will take up the product. Do not use near surface water or where soil is too rocky.
Treating HWA infestations is a long-term commitment and it is likely you will need to follow up treatment over the next 1-5 years and monitor progress on a regular basis. If you decide to treat your hemlocks, use your best judgement to decide the best course of action. The
Hemlock Restoration Initiative
is a local organization that provides our region with wonderful resources to help save our hemlocks. As these majestic trees have thrived in the Appalachians for millennia, we must play our part to help protect our ecosystems, water quality, and a species that defines our region.
Come to our Volunteer Appreciation/Recruitment party on Thursday, April 21 for a good time!
We had to postpone our party from last month. Our apologies on the late notice and to those who didn't get the word and came out. We hope you'll come back and still volunteeer with us!
To show our volunteers how much they mean to us, we're hosting a
celebration with BBQ, other culinary and beverage delights on Thursday, April 21, from 6 p.m. until 9 p.m. at the RiverLink office (
map
), with parking available at 12Bones.
Just like last year there will be awards and a chance to sample some local eats and beer. We'll have some vegan/vegetarian options with hummus from Roots, too.
If you've never volunteered for RiverLink and want to get involved, we'll welcome you with open arms and get you signed up for a Summer of fun and service for a better community.
Contact RiverLink's Dave Russell at dave@riverlink.org or 828-252-8474, ext. 11 if you have questions or want to volunteer to help us make this happen.
Upcoming Events
Please note: When attending any of these events at the RiverLink office, please do not park at any of the studios on Riverside Drive. Thanks so much.
-----------------------------------

Friday, April 8, 5:30 -- 7:00 at the Asheville High School Auditorium -- debate on legalizing marijuana.
This free event features a panel of four discussing the "Resolved: Marijuana should be legalized in the United States and regulated similarly to alcohol or tobacco."
-----------------------------------
Wednesday, April 13,
10:00 a.m. & 5:30 p.m. at the RiverLink office -- Volunteer Information sessions.
The information session will detail all of RiverLink's volunteer opportunities in a 30 minute powerpoint presentation. Volunteers will also have a chance to fill out a volunteer questionnaire and find the opportunities that best fit their needs.
To attend
e
mail
-----------------------------------
Mon. 4/11, Tues. 4/19, Tues. 4/26-- Tentative Weekday Workday Dates
We'll keep on working afternoons with a variety of projects in mind! Contact Justin

at
justin@riverlink.org
to find out more or watch your inbox for RiverLink volunteer emails! You can also create an account at
Hands-On Asheville
and become a fan of RiverLink to receive updates each time we post a new opportunity.
-----------------------------------
Thursday, April 21, 11:45 -- 2 p.m., the Riverfront Bus Tour -
-----------------------------------

Thursday, April 21, 6 -- 9 p.m. at the RiverLink office --
Volunteer appreciation/recruitment party.
Postponed from last month, we still guarantee a rollickin' good time with some good eats and drink!
-----------------------------------
Friday, April 22. 2:45 -- 5:00 p.m. -- 30 year celebration van tou
r
with a focus on our streamwater and other projects with RiverLink staffer Amy Annino.

Japanese Stiltgrass
Scientific name:
Microstegium vimineum
History and use:
Native to China, India, Japan, Korea, Malaysia, and the Caucasus Mountains, Japanese Stiltgrass was introduced into the United States in Tennessee around 1919 and likely escaped as a result of its use as a packing material for porcelain. Stiltgrass is currently established in 16 eastern states, from New York to Florida.
Identification:
Japanese stiltgrass resembles a small, delicate bamboo and has a sprawling habit. It grows up to 3.5 feet tall. The leaves are 1-3 inches long, asymmetrical with an off-center mid-rib, and are alternately arranged on the stalk. Each lance-shaped leaf has a noticeable stripe of silvery, reflective hairs down the length of the upper leaf surface. Unlike most native grass leaves which are rough in one direction when rubbed, Japanese Stiltgrass leaves are smooth in both directions. In late summer and early fall, one or two delicate flower spikes form at the top of each stem.
Ecology:
Japanese stiltgrass is able to establish and thrive in a wide range of habitats, and is most often associated with acidic to neutral, moist soils that are high in nitrogen. After disturbance, Japanese stiltgrass readily takes advantage of shaded areas, but can proliferate in sunny openings as well. It occurs on stream banks, river bluffs, floodplains, emergent and forested wetlands, moist woodlands, early successional fields, uplands, thickets, roadside ditches, and gas and power-line corridors.
Impact:
Stiltgrass threatens native understory vegetation in full sun to deep shade. It readily invades disturbed shaded areas, like floodplains that are prone to natural scouring, and areas subject to mowing, tilling and other soil-disturbing activities including white-tailed deer traffic. It spreads opportunistically following disturbance to form dense patches, displacing native wetland and forest vegetation as the patch expands.
Control:
Because it is similar in appearance to several native grasses, it is important to know how to recognize and differentiate stiltgrass from look-alikes. Attention to new infestations should be a priority. Because it is shallow-rooted, stiltgrass may be pulled by hand at any time. If flowering, cut plants back using a mower, weed whip or other device to prevent seed production. For extensive infestations, herbicides are the most practical and effective method currently
Volunteer Spotlight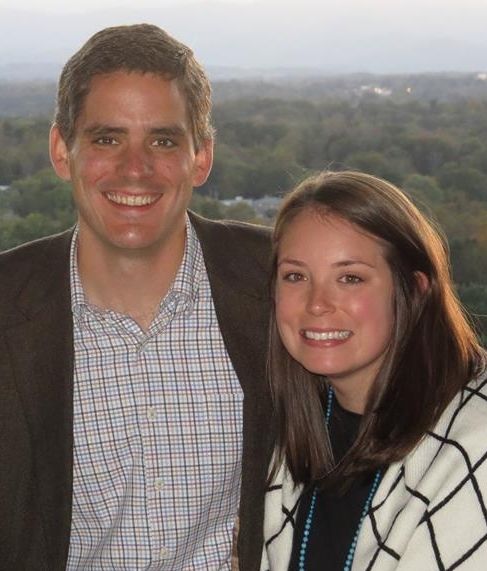 Andy and Katherine Maddux
Katherine and Andy Maddux joined RiverLink with a family membership last year. They promptly adopted a portion of Ross Creek through the Adopt-A-Stream program. The Madduxes are dedicated to cleaning and improving the condition of their adopted creek off of Tunnel Road. In addition to adopting a stream, they answered the volunteer-call to join the RiverLink events committee. They are currently helping us plan for River Music and River Fest 2016. Together, they will help food trucks and vendors set up before each event.
Katherine and Andy met at Wofford College in Spartanburg, SC- just an hour away from Asheville. For their first date in 2009, they went to a concert at The Orange Peel, and they have been visiting Asheville ever since. A year a half ago, they decided to make a permanent move to the mountains. Katherine currently works
as a Content Strategist for Bravado Creative, a digital marketing agency located in downtown Asheville, and Andy works for an e-commerce company specializing in home-care solutions. On the weekends, you can find them exploring along the Blue Ridge Parkway with their dog, George, or drinking beer on the South Slope. During the summer, they love to float down the French Broad River with friends.
Wetland Facts
--Usually a relatively low area saturated by water, wetlands can provide water purification, flood control, shoreline stability, as was as the home and refuge for a vast array of plants and animals.
--Wetlands are the most biologically diverse of all ecosystems.
--Different types of vegetation included with wetlands include submerged water plants such as seagrasses and eelgrass, flooding water plants such as lily pads and duckweed, emergent water plants such as cattails or arrow arum, and surround trees or shrubs such as cypress or mangrove trees.
--Wetlands can be classified into three main types, these being Marine and Coastal Zone wetlands, Inland wetlands, and Human-made wetlands.
-- Animals found in wetlands include frogs, alligators and crocodiles, snakes, lizards, goannas, turtles,
the
Florida Panther
, and the
platypus
.
--Migratory birds are known to depend on the many different wetlands available through their annual migrations, some well needed occasional rest stops.
--Most of your fish and seafood come from wetlands, such as the many different types of shellfish and shrimp that prefer relatively shallower waters.
--Rice, one of the main sources of food worldwide, is dependent upon a wetland environment.
--The major factor for determining the size or type of wetland is the amount of flooding, producing either aquatic, marsh, or swamp vegetation.
--An acre of wetland can store 1-1.5 million gallons of floodwater.
--Up to half of North American bird species nest or feed in wetland.
--Over 75% of commercially harvested fish are wetland dependant. That number increases to 95% when you include shellfish species.
--The United States has 30 Wetlands of International Importance! These sites have received recognition from the international community for their unique biology, incredible diversity, and the important habitat they provide for species that migrate around the world.
--
43% of the federally listed species (Endangered Species Act) rely directly, or indirectly, on wetlands for their survival.
Other ways to stay in touch with RiverLink


These monthly newsletters are chock-full of good information about what RiverLink has done, is doing now, and will be doing in the future. There are other ways to connect to us and stay riverlinked, though.
Check them all out and let's stay in touch!