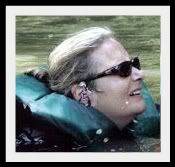 From the exec's desk
Dear RiverLovers,
From 1904 to 1916 if someone was going down to the French Broad River near Asheville it was probably on a trolley car and most likely it was to visit Riverside Park. Trolleys ran to Riverside Park from downtown, then to the Belmont Hotel in West Asheville on Hominy Creek and all along Carrier Field on Amboy Road and back again.
Riverside Park was a destination. A boathouse, a carousel and a movie screen that could only be viewed from a boat on the river attracted residents and visitors to Riverside Park.
Check out these photos and postcards
. Young couples courted there and children loved to ride the colorful horses on the carousel. Thomas Wolfe used Riverside Park to row about and observe people at play. A fire in 1915 partially destroyed Riverside Park but it was the Flood of 1916 that wiped it out and it was never resurrected.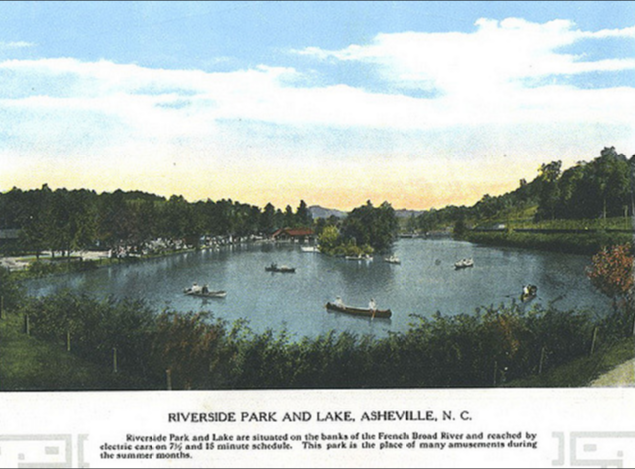 The caption on this postcard reads, "Riverside Park and Lake are situated on the banks of the French Broad River and reached by electric cars on
7 1/2 minute and 15 minute schedules. This park is the place of many amusements during the summer months."
By the 1960's the city was using the area that was Riverside Park as a landfill. Rivers all over America were being abused as dumping grounds. It wasn't just in Asheville on the French Broad that garbage was heaped along the banks of the river and in the floodplain. In 1972 the federal government passed its
first law regarding Clean Water
and so businesses, cities and towns across America started to take notice of what they put in and near their rivers.
In 2011 RiverLink was well pleased with the economic activity it had stimulated in the RAD and along Amboy Road to Hominy Creek and decided to move the Wilma Dykeman RiverWay project north and stimulate economic activity in this largely forgotten section of Riverside Drive, using the
Wilma Dykeman RiverWay Plan
as its guide. We had criteria for developing a project along the northern end of the RiverWay -- we wanted a historic site big enough to make an impact and visible from several directions and if it was "dirty dirt" as we call it, even better. RiverLink decided on purchasing the land and the building that the old Riverside Park occupied, and through a donation from Marge and Jake Michael of land and a loan from Shellie and Brad Stanback, plus a large donation from a generous donor, RiverLink gained control of both the northern and southern side of the Pearson Bridge -- the exact location of Riverside Park.
| | |
| --- | --- |
| | |
| Renovations underway as an old tire store becomes an outfitter | |
The building on the property would be perfect for use as a commercial outfitter as described in the Dykeman Plan. We hired architect Jane Mathews, who mostly volunteered her services, to redesign the building for use as a boat leasing commercial operation and retailer of adventure gear. And we went looking for a tenant who understood our vision and would commit to being open 12 months a year and not just in the summer to rent boats. The RiverLink Board of Directors was so committed to making a new business work in this section of the river it committed to subsidize this new business for up to 5 years so that the owners would have enough cash flow to advertise and buy inventory. It took us a few more years to raise an
| | |
| --- | --- |
| | |
| | The river access under construction next to the USGS river guage |
additional $70,000 (special thanks to the Tourism Development Product Fund, the Duke Energy Foundation and Pisgah Investments) to design and build this wonderful river access so that customers (now over 5,000 a year from this location) wouldn't have to climb the steep riverbank to get in and out of the boats. And another round of thanks to the City of Asheville for draining and then removing a huge underground oil storage tank buried in the exact location of our new river access.
Another salient point about this location and you can see it in the photo above is that Pearson Bridge is home to the oldest USGS river gauge east of the Mississippi. We plan to beautifully and symbolically paint the gauge with French Broad critters. USGS is who we work with to have unnamed streams named in our Name That Creek Program (read about Fox Creek in West Asheville below).
On Wednesday, June 22 at 4:30 p.m., at the river access point on the French Broad River (behind
French Broad Outfitters
at
704 Riverside Drive
), a ribbon will be stretched across the top of the landing and cut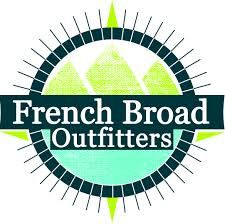 to celebrate this rebirth. There will be speeches by Councilwoman Gwen Wisler, a representative from the Buncombe County Tourism Development Authority, and I am planning on being there and speaking as well. There will also be celebratory beverages. We will celebrate the new river access and the success of our tenants in the building
French Broad Outfitters
and the 5 new businesses that have cropped up in the last 5 years in this northern section of the Dykeman RiverWay! We have so much to celebrate as a community. The Wilma Dykeman RiverWay Plan has attracted over $200 million in highway funds. The vision is becoming a reality. I hope you will join us.
As we continue our 30th anniversary celebration this year we have a ton of really cool information, memories and ideas to share. RiverLink kicked off the first Riverfront Plan in 1989 by videotaping the river from the airport all the way to Woodfin. We knew back in 1989 when we sponsored our first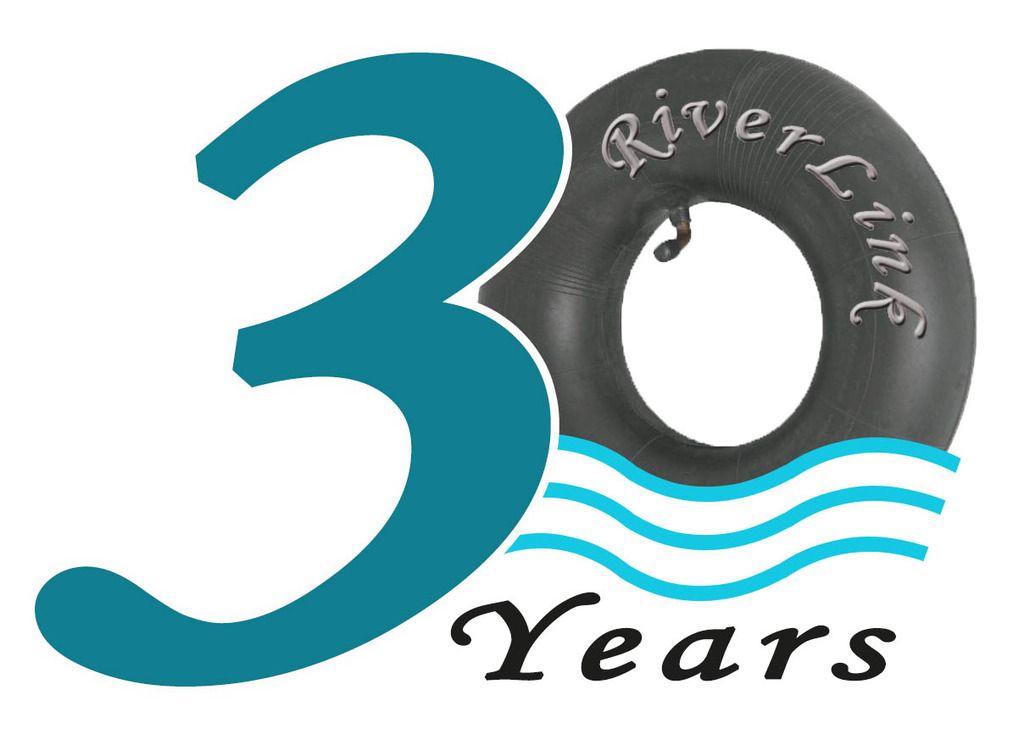 charette that things would never be the same on the French Broad and we wanted to capture and preserve for posterity where we started and what the riverfront area looked like in 1989.
Click here to see it.
As part of our 30-year anniversary, Canie Smith, a long-time RiverLink donor and member, offered to fly us over this same area and Katie Brugger,
our faithful and talented volunteer and videographer
, flew and video recorded the exact same area of the river from the airport -- think Sierra Nevada to Woodfin.
Click here to see what they saw and you can celebrate the difference.
Just as an example, where New Belgium Brewery is today was an open and operating landfill, a $40 million a year WNC Livestock Auction and a diner. BIG CHANGES and more to come.
I hope you will join us for our
June 10th RiverMusic
featuring "Friends of Widespread Panic Night." It's a free night on the French Broad -- free parking, free trolley, free concert in the most multi-modal setting that is solar powered. So grab a blanket or a chair, leave your dog at home but bring your kids and your parents for a fun night of music and dancing under the stars at the RiverLink RiverMusic concert series. Read more below in this newsletter.
See you on the River!
Hugs,
Karen
Please Help RiverLink Fill the Tributaries and the main stem of the Annual Fund River!


Please help fill the tributary by donating or pledging to RiverLink's annual fund today. We still need $84,476 by June 30th to reach our $250,000 goal. Consider how much you enjoy the French Broad River, clean water, free RiverMusic concerts, all the river access points we have designed and funded, all the stream restorations and storm water consultations we have been a part of, the planning and implementing of projects like the Wilma Dykeman RiverWay and the greenways and open space we have preserved for future generations.
We appreciate your support and we love that you love the river. If you have been thinking about donating, haven't donated in a long time, or have never donated and love the idea of a watershed that we can all live, learn, work and play in, please take a moment to
donate now
.
Let's keep the momentum going. In so many ways the work on the river has just begun and we need you on our team to keep moving forward in a positive, authentic, transparent and appropriate way.
Help us reach our annual fund goal by contributing or pledging your support on or before June 30, 2016. Click
riverlink.org
to donate online or send your gift to P.O. Box 15488, Asheville, N.C. 28813-0488 to make your tax deductible donation today.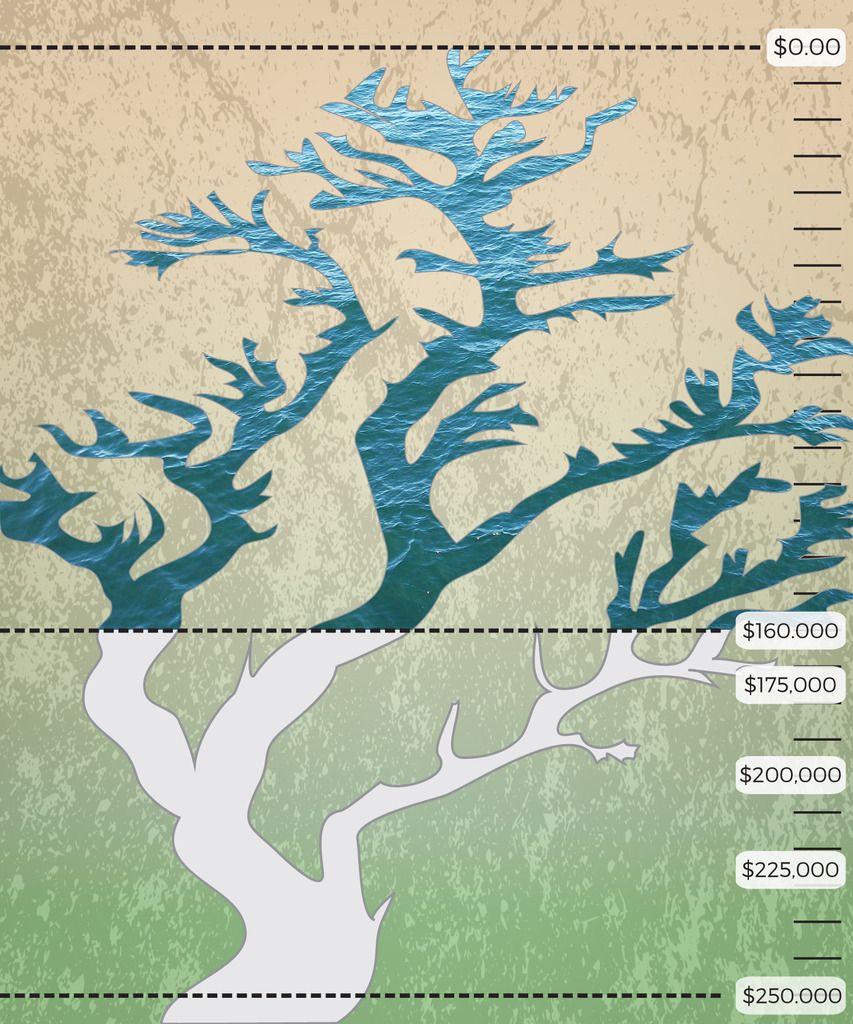 If you don't volunteer at RiverLink's RiverMusic, come dance on June 10 with "Friends of Widespread Panic Night"
Says former Washington Post music critic and Doctor of Rockology Joe Sasfy of the evening:
"On Friday, June 10, RiverLink's RiverMusic concert series offers a very special evening we're calling 'Friends Of Widespread Panic' day, featuring 3 acts that have accompanied, collaborated with and written for the legendary jam band. Headlining is Athens, Georgia's Bloodkin, whose whiskey-soaked, guitar-driven Southern rock sound conjures everyone from the Stones to Skynyrd. Also appearing is Jerry Joseph and the Jackmorons, led by one of the finest and most intense singer-songwriters around. Opening is one of the South's most accomplished multi-instrumentalists and a poignant singer-songwriter to boot -- Randall Bramblett. A
RiverMusic after party, featuring The
Sam Holt Band and Jerry Joseph, takes place at the neighboring Grey Eagle."
The June 10 event offers beer from
Hi-Wire
and
Twin Leaf
, Food trucks Taste & See, Out of the Blue, Appalachian Chic, Ceci's Culinary Tour and Mobile Global Bistro will be on hand, as will ice cream from The Hop. There is free parking on both sides of the concert site, and free admission, too. Every night features the sun setting over the beautiful French Broad River.
The Prestige Subaru Stage for all of these events will be powered by
Sundance Power System
's solar array again. There will be a Grey Line trolley making a circuitous route between the concert venue and the Asheville Area Chamber of Commerce (
map
). Attendees can also paddle up to the river access RiverLink has installed, and there are bike racks available onsite.
Dogs (except service dogs), outside food and beverages are not allowed.
RiverLink is celebrating 30 years as an environmental nonprofit working to revitalize the French Broad River and her watershed as a place for everyone to live, learn, work and play.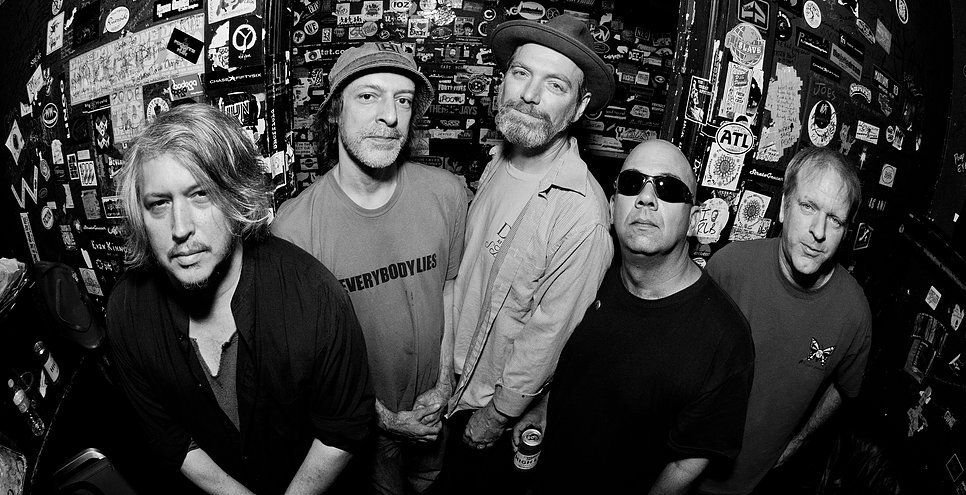 Bloodkin headlines the June 10 RiverMusic
Join us for two great volunteer opportunities
This June, RiverLink will be joining forces with West Asheville Business Association (WABA) and New Belgium Brewery to host volunteer work days to help clean up our streets and rivers. The first, occurring this Wednesday, June 8, will be a trash cleanup along Penland Creek. RiverLink conducted community input sessions and a city-wide vote to officially name this stream as part of our Name That Creek Program. Penland Creek is a small tributary of the French Broad River that was recently part of a stream restoration project and storm water control project that RiverLink received a $400,000 grant to go above and beyond what was required in New Belgium's construction.
We will be focusing our efforts to help clean the upstream portions of the creek before it flows into the French Broad. The cleanup will be open to anyone who wants to get their feet wet and hands dirty! Cleanup begins at 3 p.m. If you are interested in joining in on the fun, click here to sign up!
On Saturday, June 18, RiverLink will be participating in a street cleanup along Haywood Road in West Asheville, along with WABA and Asheville GreenWorks. As members of WABA, Frugal Backpacker is happy to provide $10 gift cards to those who attend the cleanup as a thank you and incentive!
We will meet at Westville Pub and walk along Haywood Road cleaning the street of litter, clearing storm drains and applying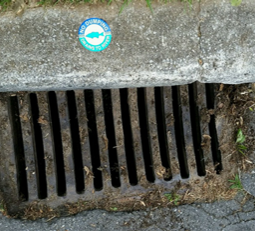 storm drain stencils. Storm drain stencils are small stickers that are placed beside storm drains to help raise awareness that storm water ultimately ends up in the French Broad River. This is part of a larger effort to help reduce litter and other forms of pollution entering our waterways.
If you'd like to get involved,
please contact Leah Handwerger, Watershed Resources Coordinator:
leah@riverlink.org
,828-252-8474 ext. 13.
July 15 Flood Symposium and July 16 Commemoration of the Great Flood at AB Tech
ASHEVILLE, NC -- A century ago, Western North Carolina experienced possibly the worst natural disaster the region has ever seen. July 15, 1916 was a day of extraordinary rain; one location along the Blue Ridge Parkway received 22 inches of rain in a 24-hour period. The mountains, historically a protector against weather extremes, prevented headwaters from spreading out to be absorbed into the high forests. A dozen regional rivers raged down their channels, over their banks, and ravaged downstream communities. The French Broad and the Swannanoa, swollen to unheard-of heights, devastated Hendersonville, Asheville, Biltmore, Marshall and many other communities lying in their watersheds.
What was the Great Flood of 1916 like, and what were its short-term and long-term impacts on Asheville and the surrounding area? What lessons in emergency management did we learn in the hundred years between 1916 and 2016? And are we prepared for the next floods that are sure to visit the French Broad River?
Please join us this July 15th and 16th for a symposium at Ferguson Auditorium on the AB Tech campus as we explore answers to these questions. Several local organizations - Buncombe County Emergency Management, the North Carolina Department of Natural and Cultural Resources, RiverLink, Duke Power, the Western North Carolina Historical Association, the United States Geological Survey and the Wilma Dykeman Legacy - have come together to produce two days of innovative programming that promise to be both entertaining and informative. The 2-day symposium is free to the public, so mark your calendars! Attendees can purchase a copy of "So Great the Devastation," a 48-page heavily illustrated 4-color booklet about the Great Flood.
On Friday, July 15, a series of three panels will discuss the Great Flood of 1916 and its local impacts; emergency management lessons we have learned in the hundred years between 1916 and 2016; and the state of our preparedness for future floods.
Friday's schedule is as follows:
8:00 AM:

Welcome and Registration

8:30 - 10:00: Panel describing the Great Flood of 1916 in the French Broad watershed

Illustrated talk on the flood's causes and devastation, presented by Milton Ready, Professor Emeritus of History at UNC Asheville
Preview of "River of Sorrow, Land of the Sky: The Asheville Flood of 1916," a study of the flood's impact on an industrializing city that altered the socio-economic priorities of the area with long-lasting ramifications, presented by Anthony Sadler, graduate student in environmental history at Appalachian State University.
10:00 AM: Morning break
10:15 - 11:45: Panel discussing lessons emergency managers have learned, 1916 - 2016

Jim Fox, Director of UNC Asheville's National Environmental Modeling and Analysis Center
Chris Crew, State Hazard Mitigation Officer, NC Division of Emergency Management
John Gerber, State National Floodplain Insurance Program Coordinator, NC Department of Public Safety
11:45 AM: Lunch
1:30 - 3:00: Panel addressing the question, "Are we prepared for the next flood?" from the standpoints of:

Cynthia Barcklow,

Buncombe County

Planning and Development,
Asheville (McCray Coates, Stormwater Services Manager, City of Asheville)
River Arts District (Stephanie Monson Dahl, Riverfront Redevelopment Office Director, City of Asheville)
Architecture (Robert Griffin, President of Griffin Architects)
On Saturday, May 16, the centennial of the Great Flood of 1916 and its effects throughout western North Carolina will be commemorated by a variety of presentations, including a documentary, flood stories, and music of the period. Saturday's schedule is as follows:
10:00 AM: Keynote speech by John Barry, author of Rising Tide: The Great Mississippi Flood
of 1927 and How It Changed America
11:15 AM: "A Climatological Perspective on the 1916 Flood" by Michael Tanner, Director of Asheville's NOAA Center for Weather and Climate
Noon: Lunch
1:15 PM: Dedication of new historical marker, with stringband music from the period
1:30 PM: "Come Hell or High Water," a documentary of the Great Flood of 1916 by David Weintraub, filmmaker, Hendersonville
1:45 PM: "Granny and the Flood," Bill Carson, storyteller and owner of the Orchard at Altapass
2:00 PM: Damage to Assets

Bill Alexander, Landscape and Forest Historian, Biltmore Company
Steve Jester, Water Strategy Hydro Licensing & Lake Services, Duke Energy
Gary Freeze, Professor of History, Catawba College
RiverLink and partners named another creek.
Welcome to the WNC map, Fox Creek!
Working with the Falconhurst neighborhood, and City and County governments, RiverLink spearheaded the naming of a tributary of Smith Mill Creek and the French Broad River. Falconhurst is a community in West Asheville, bounded by Haywood Road and Louisiana, Mitchell, and Patton Avenues.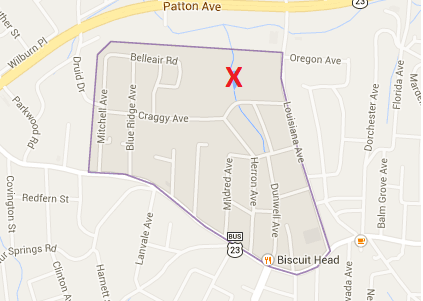 RiverLink has targeted this neighborhood for conservation, stream restorations and storm water controls. Smith Mill Creek drains Patton Avenue in West Asheville and we're excited to be working with grant funds from the Clean Water Management Trust Fund and the Pigeon River Fund to address some of the challenges of this urban historical neighborhood.
After polling the neighborhood for names then throwing the possibilities out to the citizens of Asheville to vote on, Fox Creek was selected as the name. RiverLink's Dave Russell then took the name and supporting documentation to the
United States Geological Survey Board on Geographical Names
and it is now the official name of the stream. Look for it on maps and signage now and forever!
Since the project began in spring of 2007, RiverLink has coordinated three other contests with the help of community volunteers:
Buttermilk Creek
Big Branch
Penland Creek
Join RiverLink for the June 16, 2016 RiverFront Bus Tour to learn some past, present and future
RiverLink offers a winding riverfront bus tour around the French Broad and Swannanoa Rivers offering a two-hour discussion of history, the Wilma Dykeman RiverWay Plan, Chicken Hill, our parks, and lots more. It's an opportunity to learn more about Asheville's past, present and future and visit some places you might not know about.
The next tour will be Thursday, June 16, 2016, when the public is invited to tour the French Broad and Swannanoa Rivers with RiverLink.
This is an opportunity to see the improvements that have occurred and hear what is coming over the next several months and years to
make our rivers better places to live, learn, work and play. The two-hour trip features some local history and visits some streets and neighborhoods many have never seen before.
Meet the Mills River duo floating the entire FBR
We caught up with Yukon and Bean, the couple floating the entire FBR and took some pics and had a chat. We're planning on having them for our panel discussion on the French Broad River Paddle Trail on July 17. Here's an
Asheville Citizen-Times
story with more details on their travels:
MILLS RIVER --
Outdoors-loving adventure couple Nelson and Angie Stegall, aka Yukon and Bean, are living more by having less.
They've already downsized into a "tiny house," which is actually a 30-foot
| | |
| --- | --- |
| | |
| | Yukon and Bean maneuvering beneath the RiverLink Bridge |
fifth-wheel camper on a friend's farm in Pisgah Forest. Now they're living bigger by downsizing even more.
On Sunday, May 29, Yukon and Bean will set out in an Aire Super Puma raft to float 149 miles of the French Broad River over 13 days.
They leave from Headwaters Outfitters in Rosman in Transylvania County, and will float the river before rowing into Douglas Lake in Tennessee. Along the way, they'll stay at camps that are part of the French Broad River Trail. They'll also take a "zero day" in Hot Springs to enjoy the springs and the unique small town.
The French Broad Paddle Trail is a recreational watercraft trail created to facilitate access to and camping along the 140 miles of the French Broad River.
"We had the opportunity to join a private trip on the Grand Canyon in 2013 and that was life changing," Angie Stegall said. "Since that time, we've been searching for another long trip.
2016 Anything That Floats Parade registration is now open! Get creative and get busy!
Get your creative caps on, put together a team, and build your yacht for the 2016 Anything That Floats Parade!
Registration is now open for RiverLink's Anything That Floats Parade which will be held on Saturday, August 13, 2016 on the French Broad River in Asheville.
| | |
| --- | --- |
| | |
| | Put-in at the 2015 Anything that Floats Parade |
Judges will select a winner in each of the four categories:
1. Most Creative - clever and imaginative
2. Green Machine - best use of recycled and green materials
3. Funniest - generates the most laughter
4. Judge's Choice - overall best in parade.
Registration, fees and details are at: www.riverlink.org. Don't forget your costumes!
The Anything That Floats Parade is a featured event of RiverFest 2016, held at the takeout for the Parade, the RiverLink Sculpture and Performance Plaza at 144 Riverside Drive in the River Arts District (
map
) from 1 p.m. to 7 p.m.
The festival has an exciting lineup of live music, craft beers, foodtrucks, and more! Admission is free. Be sure to stop by the viewing platform at French Broad River Park to cheer on the parade rafters.
RiverLink hosts the Anything That Floats Parade and RiverFest as fundraisers to support their efforts in the environmental and economic revitalization of the French Broad River as a place to live, learn, work and play.
Join us June 17 for a discussion of RiverLink's parks

RiverLink's 30 year celebration continues with a look at the parks RiverLink has had a hand in creating on Friday,
June 17, from 4 -- 6 p.m. in the RiverLink office
at 170 Lyman Street in the RAD (map).

Presenting will be RiverLink Executive Director Karen Cragnolin and long-time RiverLink supporter Jean Webb.
The event is free but registration is a must
.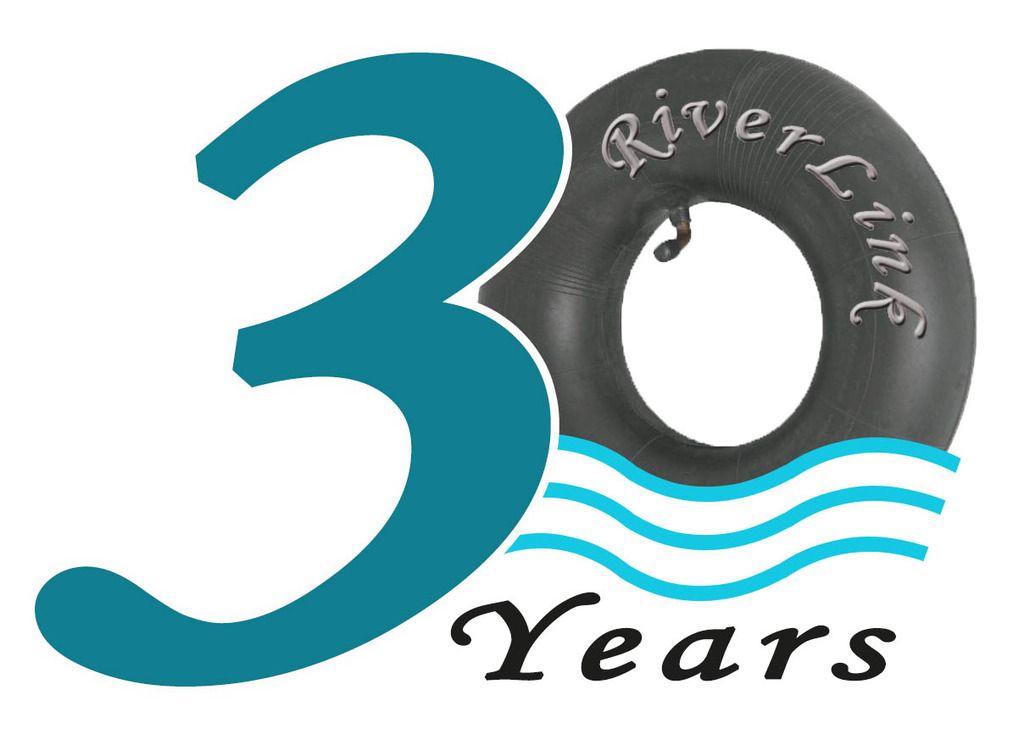 Throughout 2016, RiverLink will present a series of monthly events showcasing various aspects of RiverLink's history and contributions to the Asheville and WNC area. RiverLink's impact on the community is both varied and powerful. From greenway and park creation to cleaner water, economic development, cleaning "dirty dirt" and much more, RiverLink has been on the cutting edge of the region's evolution for decades.
The majority of these events will take place the third Friday of each month at the RiverLink office from 4 p.m. - 6 p.m. Topics will include The Wilma Dykeman RiverWay Plan, Conservation Easements and restoration projects, volunteerism, and more.
Upcoming Events
Please note: When attending any of these events at the RiverLink office, please do not park at any of the studios on Riverside Drive or the Wedge. Thanks so much. Parking is available here.
-----------------------------------

Wednesday, June 8,
10:00 a.m. & 5:30 p.m. at the RiverLink office
-- Volunteer Information sessions.
The information session will detail all of RiverLink's volunteer opportunities in a 30 minute powerpoint presentation. Volunteers will also have a chance to fill out a volunteer questionnaire and find the opportunities that best fit their needs. To attend e
mail
-----------------------------------
Wednesday, June 8, 3 p.m., meeting where Penland Creek intersects Craven Stree
t (
map
) -- cleanup of the creek and environs.
Click here to sign up.
Read more about this event in the main bar of this newsletter.
------------------------------------
Friday, June 10, 5 -- 10 p.m. at the RiverLink Sculpture and Performance Plaza --
RiverMusic continues with "Friends of Widespread Panic" night. Read more in this newsletter.
-----------------------------------
Thursday, June 16, 11:45 -- 2 p.m., the Riverfront Bus Tour -
-----------------------------------
Friday,
June 17, from 4 -- 6 p.m. in the RiverLink office
at 170 Lyman Street in the RAD (map).
RiverLink's 30 year celebration continues with a look at the parks RiverLink has had a hand in creating. Presenting will be RiverLink's long-time Executive Director Karen Cragnolin and supporter Jean Webb. Read more in the main bar of this newsletter.
-----------------------------------
Saturday, June 18, 3 p.m., meeting at the Westville Pub
(
map
) -- cleanup of Haywood Road and storm drain marking. Contact Leah at
leah@riverlink.org
to sign up. Read more about this event in the main bar of this newsletter.
--------------------------------------
Wednesday, June 22, 4:30 p.m. at the new Pearson Bridge river access (
map
) --
River access ribbon cutting. Join us for a few speeches and some refreshments as we celebrate another access.
--------------------------------------
Weekday Workdays: Friday June 10th, Wednesday June 15th from 9 AM-12 PM --
We will continue to do various stream cleanups, invasive species removal and other projects. Contact
justin@riverlink.org
for more information.
Other ways to stay in touch with RiverLink


These monthly newsletters are chock-full of good information about what RiverLink has done, is doing now, and will be doing in the future. There are other ways to connect to us and stay riverlinked, though.
Check them all out and let's stay in touch!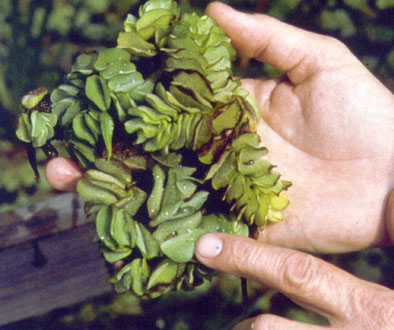 Giant Salvinia
Scientific name:
Salvinia molesta D.S. Mitchell
History and use: Native to Brazil, Giant salvinia, also known as water fern or kariba-weed, was introduced as an ornamental aquatic plant in the 1990's. It is spread to new water bodies on boats and fishing gear, by dumping of aquaria, and by other unintentional means. Sale, transport, release and other activities with this plant are prohibited in the United States by Federal law.
Identification:
-Plant: floating aquatic fern with leaves that become compressed into chains in older plants.
-Leaves: about ½-1½ inches long; oval, folded, and covered with arching hairs that appear like "beaters" on upper leaf surfaces.
-Flowers, fruits and seeds: reproduces and spreads by tiny spores (rather than flowers).
-Look-alikes: common salvinia (Salvinia minima), a native plant, looks very similar, but its leaf hairs do not join at the tip to form "beaters."
Ecology:
Prefers to grow in slow-moving waters such as those found in lakes, ponds, streams, ditches, marshes, and rivers. It prefers nutrient-rich waters such as those found in eutrophic water or those polluted by waste water. It does not usually grow in brackish or salty waters, but has been reported in streams with a tidal flow in southeast Texas. It copes well with dewatering, and while it prefers to grow in moderate temperatures, it will tolerate low or very high temperatures.
Impact: Giant salvinia poses a serious threat to lakes, ponds, streams, rivers and other freshwater wetlands, and cultivated rice fields. It grows rapidly and spreads across water surfaces, forming dense floating mats that cut off light to other aquatic plants, reduce oxygen content and degrade water quality for fish and other aquatic organisms.
Control: Do not buy this plant or release it into the wild (these activities are prohibited by U.S. law). If you think you see this plant, call 1-877-STOP-ANS to report it. If you have this plant and no longer want it, pile plants onto a dry sunny surface (e.g., driveway) and let them dry out completely. Once completely dry, bag them in a sturdy plastic trash bag and dispose of in a landfill. Contact proper authorities about other methods of control and disposal. Removing and destroying fragments from boat propellers, docking lines, fishing gear, and other equipment can help prevent the spread of salvinia. Hand and machine harvesting is only suitable for small infestations.
Welcome a new tubing venture to the River Arts District



Join us in welcoming Sky Tubing to the list of tube trip providers in the Asheville area of the French Broad River. Located at
500 Lyman St, Asheville, NC 28801 (map), Sky Tubing is o
pen 7 days a week - from 10 a.m. to 4 p.m.
Last departure is at 4 p.m.

Hellbender Facts
-The Hellbender is the largest aquatic salamander in the United States.
-Like most salamanders, they are nocturnal.
-Hellbender's are
a "near-threatened" species due to habitat loss
-
They have lungs, but they breathe completely through pores in their skin. Their name Cryptobranchus means "secret gill."
-They are the third largest species of salamanders in the world, growing to over two feet long and weighing over four pounds. Their closest relatives live in China and Japan, but hellbenders are the last of their genus.
-It takes five to eight years for a hellbender to reach sexual maturity, and they may live 25 to 30 years in the wild.
-They can live into their 50s in captivity - that's ancient for an amphibian.
-Unlike other salamanders, they can't re-grow their limbs. Biologists "tagged" hellbender salamanders -captured in the 1990s by clipping off one of the amphibian's toes.
-They are loyal to their rocks. An individual hellbender's range is less than half a square mile, and the salamanders have been found under the exact same rocks year after year.
-Males create and guard the nests but they also eat the eggs.
-Contrary to popular belief, they are not poisonous, but their teeth are still sharp enough to break human skin.
-They have an amazing sense of smell. Kim Terrell, a postdoctoral researcher at the Smithsonian's National Zoo, says a tiny drop of earthworm scent in a 40 gallon tank sends the hellbenders in her lab scrambling out from under their rocks looking for the food.
-Almost 90 percent of the hellbender's diet consists of crayfish, but they also eat small fish, insects, worms, and even other, smaller hellbenders.
-They hunt like eels, lurking under heavy rocks and lunging at crayfish, worms, and small fish. And their gullet is enormous - they can swallow fish almost as long as themselves.
-No one is sure how they got their name, but one theory is that fishermen named them hellbenders because they look "like they crawled out of hell and are bent on going back."
-They are also called "mud cats," "devil dogs" and "snot otters" - named for the mucus they secrete through their skin when threatened.
-Fossil records date the existence of hellbender salamanders to more than 160 million years ago.
-Hellbenders have tiny eyes located on the tops of their heads that can detect light but are not very good at forming images. They also have light-sensitive cells located all over their bodies, especially on their tails. This might help them keep their whole bodies hidden under rocks and logs. When hunting, they likely use their keen sense of smell and their lateral line, which detects vibrations in the water.
-Hellbenders can swim, but usually walk along the stream bottom using their sturdy limbs. Their toes have rough pads that give them extra traction on the slippery underwater surface.
-Unlike most salamanders, hellbenders mate by external fertilization. At the beginning of the breeding season, the male excavates a nest site that he will defend from other males. When a female approaches, he guides her into his burrow. As she lays her eggs, the male positions himself alongside or slightly above the eggs and disperses his sperm over them. Then he drives the female out of his nest, where he remains to guard the developing eggs.