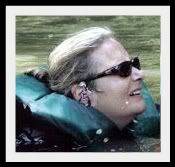 From the exec's desk
Hello RiverLovers,
Get your boats, yachts, kayaks, tubes or whatever else you can make float on the French Broad to help us celebrate WNC's wackiest French Broad River Yacht Club event the Anything That Floats Parade on Saturday August 13.
For all the details and to register your yacht click here
. For the very first time in the 20-plus years we have been putting on the Anything That Floats we have our own yacht in the event. I don't want to give anything away about our boat but it involves mermaids and ... well you will just have to come and see it for yourself. Long-time volunteer and RiverLink CriticalLink award winner Jan Phillips has been creating and fabricating the RiverLink Yacht for months along with a group of co-conspirators, mermaids and friends in Madison County.
The end of July is when we say farewell to our amazing AmeriCorps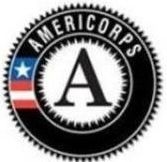 crew. They have been with us for 11 months of service and dedication to the French Broad. Laura, our outstanding educator, is off to the Peace Corp. Leah, our conservation and water quality cheerleader and assistant water resources director, is heading home to Maryland. Luckily for us, Justin, our assistant volunteer coordinator is staying with us for another year. We can never thank you all enough for your hard work and the improvements you have made in the French Broad River and its watershed this past year. We will be announcing our new AmeriCorps members in the fall so stay tuned. By the way don't worry about the next generation coming up -- based on what we have seen and experienced with these young professionals the world will be a better place because of them. Thank you so very much from all of us Laura, Leah and Justin for jobs especially well done.
Our summer camps are in full swing thanks to Laura, our AmeriCorp member and camp director. The campers learn all about watersheds at our summer day camps plus ride the rapids on section 9 on the French Broad and conduct water quality testing and even squeeze in a service projects.
To enjoy the fun click here to see the campers at play
.
| | |
| --- | --- |
| | |
| Smoky Mountain Adventure Center | |
We have installed another river access on Amboy Road across from
Smoky Mountain Adventure Center
(or SMAC, as all the cool kids call it) where the Tourism Product Development funds are being used to install more walking trails and sidewalks and upgraded restrooms at Carrier Park.
It was just about 10 years ago that RiverLink launched the Tour de French Broad, a boat trip from the headwaters in Transylvania County all the way to Knoxville. Laurie McCarriar, one of our tenants at Warehouse Studios created an original art work for us to commemorate the trip and help us raise funds for its duplication.

Laurie McCarrier's print commemorating the Tour de French Broad
I even got an original print of it signed by all our staff and board members at the time which is among one of my most prized possessions. It was during this inaugural trip that I was talking and fell out of my kayak that Laurie snapped the photo of me in the river that always accompanies my newsletter column. Everybody including me had a good laugh about me falling in the river because I wasn't paying attention. Now so many folks are taking the trip from the headwaters to Knoxville by boat that it's just fun to hear all the ways it can be done.
On July 15 at the RiverLink office, we will host a seminar featuring Dr.
Chris Lechner, a local hand surgeon and the only person known to have paddle boarded the entire river from Transylvania County to Knoxville and
Yukon and Bean
, two intrepid travelers who just completed their raft trip whose blogs and experiences we have featured on our various social networks.
These presentations start at 4 p.m. and you must have a reservation, which you can make by clicking here
. Seating is limited so join us on July --- as we celebrate our 30 years protecting and promoting the French Broad as a destination for everyone to work, live, learn and play.
Oh yes and don't forget to wear your life jacket whenever you are on the river.
See you on the river,
Karen
RiverLink's RiverMusic continues on July 8 with rock/soul/blues from Tim Easton, Aaron Lee Tasjan and Patrick Sweany
Come out and join us when RiverLink's RiverMusic brings a night of roots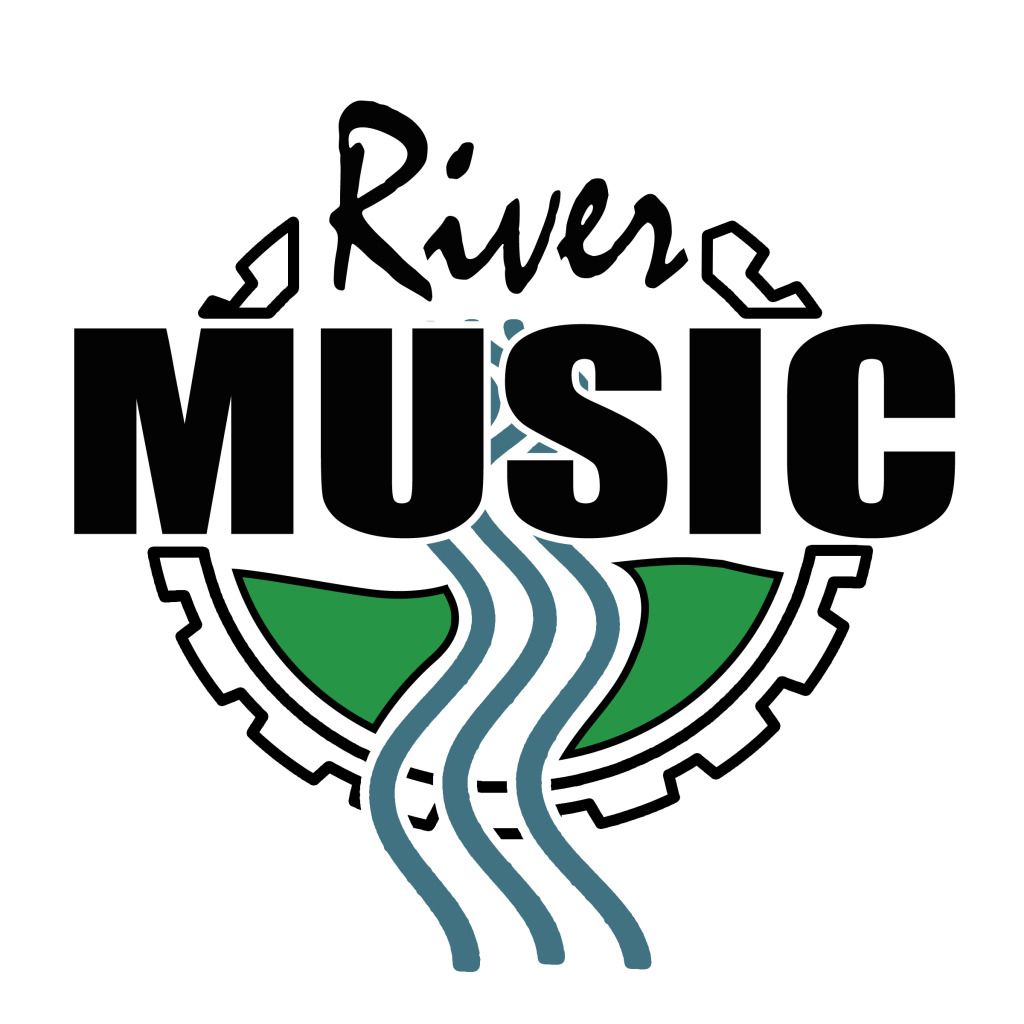 rock and roll to the Prestige Subaru stage with Tim Easton, Aaron Lee Tasjan and headliner Patrick Sweany on Friday, July 8.
The event will take place at the RiverLink Sculpture and Performance Plaza, located at 144 Riverside Drive in the River Arts District (
map
). RiverMusic gates open at 5 p.m. and the good times roll until 10, with all events sponsored by Prestige Subaru, The Chaddick Foundation, AC Hotel Asheville Downtown, and Allegra Marketing Print Mail.
Says former Washington Post music critic and Doctor of Rockology Joe Sasfy of the evening:
"On Friday, July 8, RiverLink presents its third RiverMusic concert for 2016, a special evening with three of the most talented, not to mention rowdiest, singer-songwriters working in Nashville today. So don't come expecting and evening of quiet folk songs, as all three artists are capable of kicking up a storm of rockin' Americana. Opener Tim Easton has spent twenty years performing in bands and solo and can rock hard in either mode. Aaron Lee Tasjan and the Stoned Faces offer an especially down and dirty, road weary blend of songwriting craft and outlaw edge, reflecting Tasjan's tenure as a guitar player with the legendary New York Dolls. He's got a sense of humor, too.
Headlining is Patrick Sweany, an artist whose impressively rich songwriting and singing draw on the deep wells of Delta blues and Memphis soul. There are few artists around that conjure the South's musical past and add an intensely modern edge as well as Sweany. Sweany also plays some mean blues guitar and his band knows how to up the ante. These guys should make a hot July night hotter."
Beer vendors for the night will be New Belgium and Highland. Foodtrucks Taste & See, Grateful Roots, Out of the Blue, Appalachian Chic, and Ceci's Culinary will be on hand, as will ice cream from Sunshine Sammies. There is free parking on both sides of the concert site, and free admission, too. Every night features the sun setting over the beautiful French Broad River.
The
Prestige Subaru
Stage for all of these events will be powered by Sundance Solar again. There will be a Grey Line trolley making a circuitous route between the concert venue and the Asheville Area Chamber of Commerce (
map)
. Attendees can also paddle up to the river access RiverLink has installed, and there are bike racks available onsite.
Dogs (except service dogs), outside food and beverages are not allowed.
RiverLink is celebrating 30 years as an environmental nonprofit working to revitalize the French Broad River and her watershed as a place for everyone to live, learn, work and play.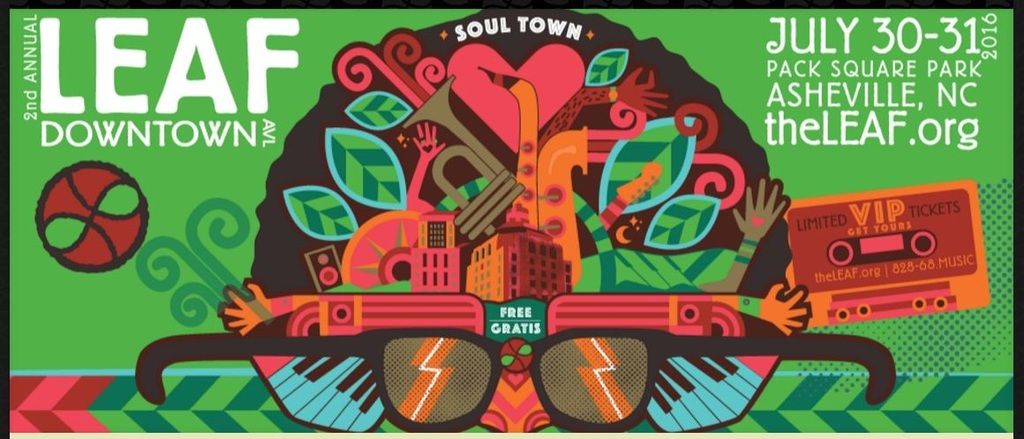 Volunteer for beer service at Leaf Downtown on Saturday, July 30th!
Leaf Downtown
has reached out to RiverLink to participate in this year's festival. In exchange for a few volunteer hours pouring beer they have waived the $275 booth fee. This will be a fantastic way to get the RiverLink name in front of many eyes. Last year they had over 15,000 people and expect even more this year. I'm looking for some fun-loving volunteers to help man the booth in addition to volunteers to pour beer. The festival is July 30 & 31 at noon to 10:00 on Saturday and noon - 6:00 on Sunday.
We are looking for at least 20 volunteers to fill four hour shifts pouring beer. These shifts are Saturday July 30th from 11:30 to 3:30 ONLY. In exchange for volunteering to pour beer you will receive a LEAF Downtown Volunteer T-Shirt + 1 Beverage Token & LEAF Pin. To sign up to pour beer please go to this link
http://www.theleaf.org/volunteer/ In the special notes section say you are volunteering for RiverLink. Again, the only shift available to pour beer is Saturday at 11:30 to 3:30 so please fill out the form accordingly.
Dave has created a signup genius page for booth volunteer shifts please go to this link to sign up to volunteer for the booth. RiverLink booth volunteers will not receive a LEAF T-shirt, beer token and pin, but you will receive heaps of gratitude and a RiverLink tote bag for helping promote RiverLink's mission to the thousands of people that walk by our booth. Thank you in advance for your help!
The volunteer shifts needed run from 11:30 a.m. -- 3:30, and we need a total of 20 people so serve beer.
Saturday July 30th
Two (2) beer stations on Spruce
6 people 11:30 - 3:30
6 people 11:30 - 3:30
One (1) beer station at Main Stage
6 people 11:30 - 3:30
One (1) beer station at Vance Monument
6 people 11:30 - 3:30
3
0 Year Celebration Salon: The French Broad River Paddle Trail,
July 15, 2016, 4 p.m. -- 6 p.m.
Come to RiverLink and learn about the French Broad River Paddle Trail and hear from three folks who have traveled the French Broad River from start to finish.
Dr. Chris Lechner completed a solo journey on a stand up paddle board in May of 2015. He began at the headwaters of the French Broad River in Rosman, NC on May 17th and finished on May 31 in Knoxville, TN, some 227 miles downstream. Lechner video-taped his adventure while he paddled standing up, slept overnight on his board in the water, portaged around dams and river hazards, and stopped for conversation with fishermen and boaters.
Nelson and Angie Stegall, aka Yukon and Bean, completed a raft "thru-paddle" of the entire French Broad River in June 2016. They started the
| | |
| --- | --- |
| | |
| | Yukon and Bean pass through Asheville on their way to thru-paddling the entire FBR |
French Broad River trip on May 29, in a 13-foot Aire Super Puma raft at Headwaters Outfitters in Rosman, N.C.
They paddled and camped along the French Broad River Trail, floating 149 miles and ending June 10 at Douglas Lake, Tennessee.
Fifth Season supports RiverLink through its
Community Harvest Program -- come on out!
Fifth Season Gardening Company has named RiverLink as the nonprofit
they will be supporting for the month of July.
10% of all sales on July 30th, as well as the entire month's proceeds from the tip jar at the craft beer and coffee bar, go to RiverLink.
Come out and have a beer or a coffee while shopping for all of your gardening/home brewing needs and be sure to join Brantlee Eisenman, RiverLink's Development Manager, July 30th where she will be demonstrating the great things RiverLink is doing for the community.
Of Time and the River art show dates announced
Be sure to mark your calendars for the third annual Of Time and the River art gala/art show. This year the art gala/art show will be on October 21st, 22nd and 23rd at Asheville's mysterious Zealandia castle (map).
RiverLink, in collaboration with the Saints of Paint (artist of the River Arts District and beyond) and Zealandia Holding Company, Inc. will bring you an evening of mystique and a chance to purchase some of the area's best art work. Tickets will go on sale September 1st. Stay tuned for more information on this event.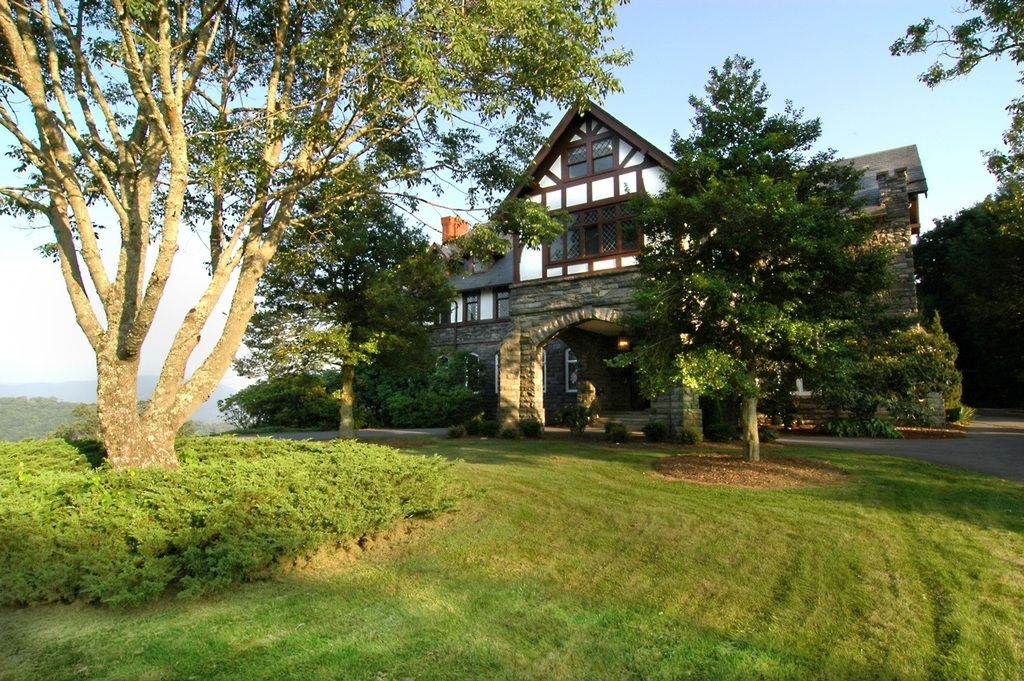 Zealandia, a place of mystery and grandeur
Get on the bus for the July 21 RiverFront Bus Tour, a look at the past, present and future of the French Broad and Swannanoa Rivers
RiverLink offers a monthly riverfront bus tour about Asheville's past, present and future.
The next tour will be Thursday, July 21, 2016, when the public is invited to tour the French Broad and Swannanoa Rivers with RiverLink.
This is an opportunity to see the improvements that have occurred and hear what is coming over the next several months and years to make our rivers better places to live, learn, work and play. The two-hour trip features some local history and visits some streets and neighborhoods many have never seen before.
The tour is free for RiverLink members but the tour cost for non-members is $20 per person. Reservations are required. A final confirmation (or cancellation if needed) will be sent the week of the tour. Interested parties can go to
http://www.signupgenius.com/go/10c0e4caea82ba1f49-2016
July 15 Flood Symposium and July 16 Commemoration of the Great Flood at AB Tech
ASHEVILLE, NC -- A century ago, Western North Carolina experienced possibly the worst natural disaster the region has ever seen. July 15, 1916 was a day of extraordinary rain; one location along the Blue Ridge Parkway received 22 inches of rain in a 24-hour period. The mountains, historically a protector against weather extremes, prevented headwaters from spreading out to be absorbed into the high forests. A dozen regional rivers raged down their channels, over their banks, and ravaged downstream
| | |
| --- | --- |
| | |
| | Flooding in Depot Street, including the iconic train station. |
communities. The French Broad and the Swannanoa, swollen to unheard-of heights, devastated Hendersonville, Asheville, Biltmore, Marshall and many other communities lying in their watersheds.
What was the Great Flood of 1916 like, and what were its short-term and long-term impacts on Asheville and the surrounding area? What lessons in emergency management did we learn in the hundred years between 1916 and 2016? And are we prepared for the next floods that are sure to visit the French Broad River?
Please join us this July 15th and 16th for a symposium at Ferguson Auditorium on the AB Tech campus as we explore answers to these questions. Several local organizations are joining us to make this important symposium happen and include Buncombe County Emergency Management, the North Carolina Department of Natural and Cultural Resources, Duke Power, the Western North Carolina Historical Association, the United States Geological Survey and the Wilma Dykeman Legacy - all of us have come together to produce two days of innovative programming that promise to be both entertaining and informative. The 2-day symposium is free to the public, so mark your calendars! Attendees can purchase a copy of "So Great the Devastation," a 48-page heavily illustrated 4-color booklet about the Great Flood.
On Friday, July 15, a series of three panels will discuss the Great Flood of 1916 and its local impacts; emergency management lessons we have learned in the hundred years between 1916 and 2016; and the state of our preparedness for future floods.
2016 Anything That Floats Parade Registration is open!

Get your creative caps on, put together a team, and build your yacht for the 2016 Anything That Floats Parade!
Registration is now open for RiverLink's Anything That Floats Parade which will be held on Saturday, August 13, 2016 on the French Broad River in Asheville.
Join RiverLink for the wildest, wackiest event of the summer. Creating and building a raft, float or flotilla with fun-loving friends, family or co-workers is not only a grand excuse to hang out and play on the river, it's also a unique chance to have a blast while showcasing mind-blowing creativity in a friendly competition.
Judges will select a winner in each of the four categories:
1. Most Creative - clever and imaginative
2. Green Machine - best use of recycled and green materials
3. Funniest - generates the most laughter
4. Judge's Choice - overall best in parade.
The Anything That Floats Parade is a featured event of RiverFest 2016, held at the takeout for the Parade, the RiverLink Sculpture and Performance Plaza at 144 Riverside Drive in the River Arts District from 1 p.m. to 7 p.m. The festival has an exciting line-up of live music, craft beers, foodtrucks, and more! Admission is free. Be sure to stop by the viewing platform at French Broad River Park to cheer on the parade rafters.
The Asheville Mardi Gras Krewe ready for the 2015 Parade
Upcoming Events
Please note: When attending any of these events at the RiverLink office, please do not park at any of the studios on Riverside Drive or the Wedge. Thanks so much.
-----------------------------------

Friday, July 8, 5:00 -- 10:00 at the RiverLink Sculpture and Performance Plaza --
RiverMusic continues with high-energy rock/soul/blues from Tim Easton, Aaron Lee Tasjan and Patrick Sweany.
Read more in the main bar of this newsletter.

-----------------------------------
Wednesday, July 13,
10:00 a.m. & 5:30 p.m. at the RiverLink office --
Volunteer Information sessions.
The information session will detail all of RiverLink's volunteer opportunities in a 30 minute powerpoint presentation. Volunteers will also have a chance to fill out a volunteer questionnaire and find the opportunities that best fit their needs.
To attend
e
mail
-----------------------------------
Tuesday July 12, Tuesday July 19 and Wednesday, July 20, from 9 a.m. until noon --Tentative Weekday Workday Dates
We'll keep on working afternoons with a variety of projects in mind! Contact Justin

at
justin@riverlink.org
to find out more or watch your inbox for RiverLink volunteer emails! You can also create an account at
Hands-On Asheville
and become a fan of RiverLink to receive updates each time we post a new opportunity.
-----------------------------------
Friday, July 15, 4 -- 6 p.m. at the RiverLink office --
our 30 Year Celebration continues with a presentation on the French Broad River Paddle Trail featuring speakers who have floated the entire French Broad and used the paddle trail. Read the story in the main bar of this newsletter for more info and registration info.
-----------------------------------
Thursday, July 21, 11:45 -- 2 p.m., the Riverfront Bus Tour -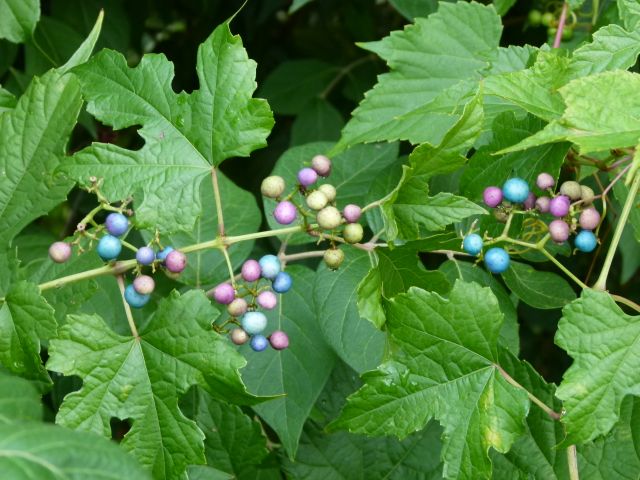 Porcelain Berry
Scientific name:
Ampelopsis brevipedunculata
History and Use:
Originating from Northeast Asia Porcelain-berry was originally cultivated around the 1870s as a bedding and landscape plant. In spite of its aggressiveness in some areas, it is still used in the horticultural trade
Identification:
Porcelain-berry is a deciduous, woody, perennial vine. It twines with the help of non-adhesive tendrils that occur opposite the leaves and closely resembles native grapes. The stem pith of porcelain-berry is white (grape is brown, and the bark does not peel (grape bark peels or shreds). The Ieaves are alternate, broadly ovate with a heart-shaped base, palmate 3-5 lobed or more deeply dissected, and have coarsely toothed margins. The inconspicuous, greenish-white flowers with free petals occur opposite the leaves from June through August (in contrast to grape species that have flowers with petals that touch at tips and occur in panicles. The fruits appear in September-October and are colorful, changing from pale lilac, to green, to a bright blue. Porcelain-berry is often confused with species of grape.

Ecology:
It grows well in most soils, especially forest edges, pond margins, stream banks, thickets, and waste places, where there is full sunlight to partial shade, and where it is not permanently wet. It appears to be less tolerant of heavily shaded areas, such as that found in mature forest interiors. The seeds germinate readily in the soil after natural or human disturbance.
Threat:
Porcelain-berry vines form dense mats, climbing over other vegetation, and reducing light availability to other plants. The seeds are dispersed by birds and small mammals that eat the fruit, as well as by water when the species is growing in riparian areas. Porcelain-berry appears to be most invasive in disturbed edges, gaps and riparian areas, while it is usually not found in closed canopy mature forest.
Control:
The only real way to eliminate this weed is to hand pull it and then apply herbicide to any stumps not fully removed to kill the roots. However, porcelain-berry is extremely invasive and hard to completely eradicate. Repeated weeding and spraying is likely to be necessary.
Volunteer Spotlight:
Susan Paoletti resides in Biltmore village. She
relocated to Asheville from Florida in Fall of 2009.
She enjoys volunteering to assist various non-profit organizations around the city and county.
She is most proud of her association with Special Olympics.
She has volunteered at County And State level for Special Olympics for over 17 years as a coach in several sports ,global messenger mentor and trainer, fundraiser and in any other capacity that is needed.
Susan works with special needs citizens providing community based and home support and really enjoys the success that her clients achieve in our community.
RiverLink especially appreciates Susan's work at the Fourth of July wristband sales booth, where she convinced many people to leave a tip for RiverLink!
Dragonfly Facts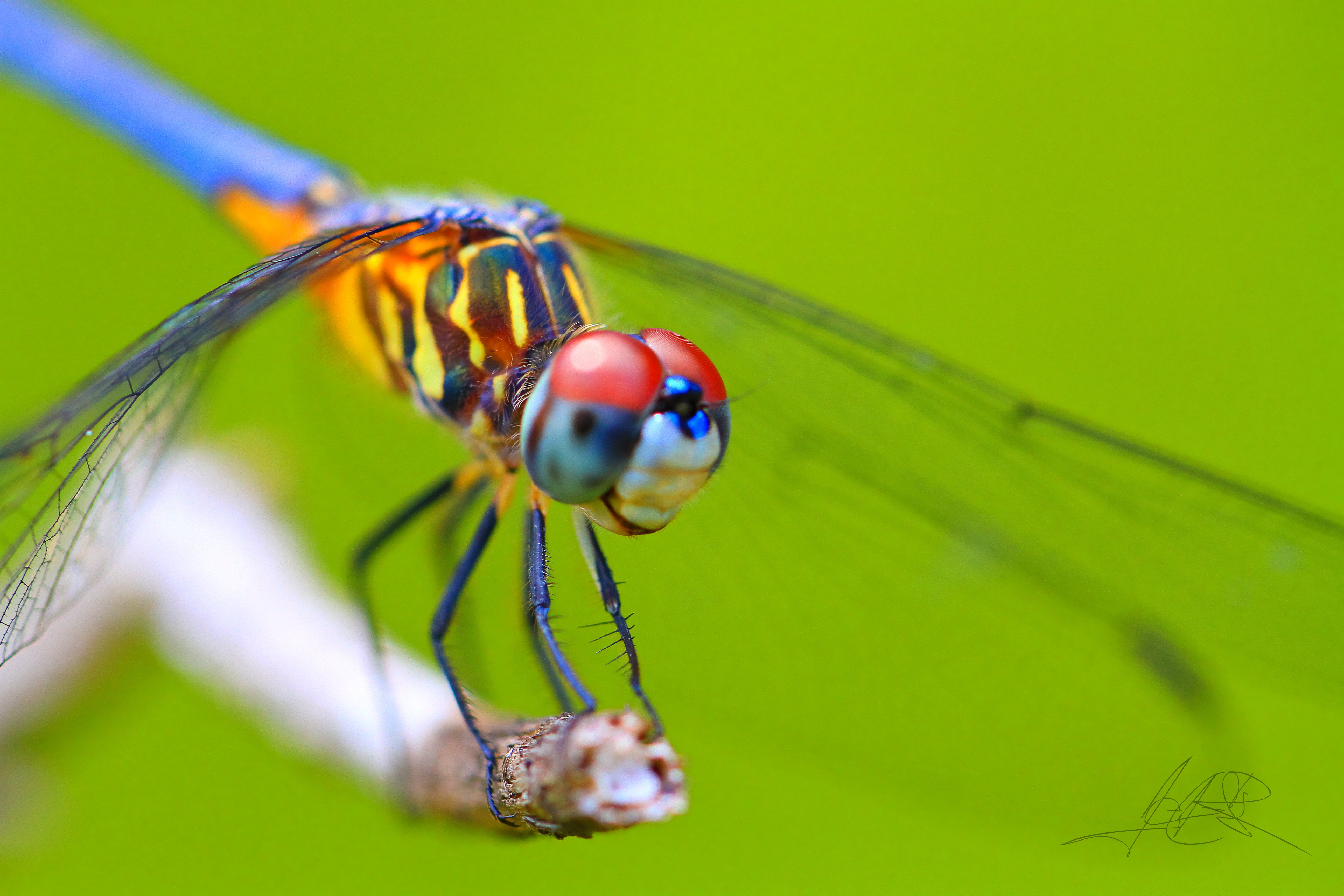 1) Dragonflies were some of the first winged insects to evolve, some 300 million years ago. Modern dragonflies have wingspans of only two to five inches, but fossil dragonflies have been found with wingspans of up to two feet.
2) Some scientists theorize that
high oxygen levels
during the Paleozoic era allowed dragonflies to grow to monster size.
3) There are more than 5,000 known species of dragonflies, all of which (along with damselflies) belong to the order Odonata, which means "toothed one" in Greek and refers to the dragonfly's
serrated teeth
.
4) In their
larval stage
, which can last up to two years, dragonflies are aquatic and eat just about anything-tadpoles, mosquitoes, fish, other insect larvae and even each other.
5) At the end of its larval stage, the dragonfly crawls out of the water, then its exoskeleton cracks open and releases the insect's abdomen, which had been packed in like a telescope. Its four wings come out, and they dry and harden over the next several hours to days.
6) Dragonflies are expert fliers. They can fly straight up and down, hover like a helicopter and even mate mid-air. If they can't fly, they'll starve because they only eat prey they catch while flying.
7) Dragonflies catch their insect prey by grabbing it with their feet. They're so efficient in their hunting that, in one
Harvard University study
, the dragonflies caught 90 to 95 percent of the prey released into their enclosure.
8) The flight of the dragonfly is so special that it has inspired
engineers
who dream of making robots that fly like dragonflies.
9) Some adult dragonflies live for only a few weeks while others live up to a year.
10) Nearly all of the dragonfly's head is eye, so they have incredible vision that encompasses almost every angle except right behind them.
11) Dragonflies, which eat insects as adults, are a great control on the mosquito population. A single dragonfly can eat 30 to hundreds of mosquitoes per day.
12) Hundreds of dragonflies of different species will gather in swarms, either for feeding or migration. Little is known about this behavior, but the
Dragonfly Swarm Project
is collecting reports on swarms to better understand the behavior.
13) Scientists have
tracked migratory dragonflies
by attaching tiny transmitters to wings with a combination of eyelash adhesive and superglue. They found that green darners from New Jersey traveled only every third day and an average of 7.5 miles per day (though one dragonfly traveled 100 miles in a single day).
14) A dragonfly called the
globe skinner
has the longest migration of any insect-11,000 miles back and forth across the Indian Ocean.
15) In their nymph form dragonfly's move through the water by inhaling air and blasting out of their butt allowing them to jet through the water at very fast speeds.
16) A bee flaps its wings about 300 times per second, but a dragonfly flaps its wings at only about 30 beats per second
.
17) A dragonfly is a very strong and good flyer, and can fly at speeds of up to 36 miles per hour. Not all dragonflies are that fast - one was clocked at this speed in Australia.
18) Damselflies are usually slim, their fore wings and hind wings narrow at the base and have similar shapes, and their eyes are widely separated. Most species hold their wings above the abdomen when they are resting. Dragonflies are larger. Their eyes touch near the top of their head. The wings do not narrow at the base; the fore wings and hind wings differ in shape. When they are resting, the wings are usually spread.
Other ways to stay in touch with RiverLink


These monthly newsletters are chock-full of good information about what RiverLink has done, is doing now, and will be doing in the future. There are other ways to connect to us and stay riverlinked, though.
Check them all out and let's stay in touch!