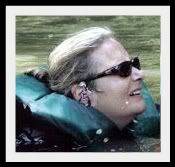 From the exec's desk
At the RiverLink French Broad River Yacht Club™ our motto is "One man's inner tube is another man's yacht." It's the most democratic yacht club ever -- no meetings, no dues and everyone who has ever been on the French Broad River is automatically a member. And if you want a license plate to prove it, they only cost $1 and they will be on sale along with other yacht club memorabilia at The Anything That Floats Boat Parade on Saturday, August 13 at the RiverLink Sculpture and Performance Plaza (home of RiverMusic). From there you can view the parade and hear great music from three local bands while having local brews and food truck fare.
Don't miss it. Join the parade in your inner tube if you want to help form a
flotilla of YACHTS coming down the river. This year the lead yacht will be RiverLink's thanks to Jan Phillips and husband Jim Howe and their crew:

Joe Archibald, Nan Krautwurst, Susan Moore,
Spike Maddox, Grant Trevor,
Ashley Heath, Ryan Burns, and Marybeth Hughes

. They are christening the yacht as OUR LADY OF THE RIVER - and when you see it you will understand why!

To register your yacht or inner tube click here.


Please join me in welcoming four new new members to our Board of Directors:



Buck Bragg

retired in 2006 after a 3

0-year career with the State Farm Insurance Companies in Bloomington, Illinois, as Vice-President and General Claim Counsel supervising a staff of 600 lawyers. Moving to Asheville in 2010, he developed a strong interest in Appalachian studies and the environment including the history and development of Asheville and its architecture, as well as the trees, wildflowers, and rivers that beautify it. He especially enjoys walking on the mountain trails and greenways of Asheville. He and his wife Nancy live downtown.

In addition to numerous leadership and service positions with the American Bar Association, he has volunteered extensively. Since coming to Asheville, he has served on several committees at the Osher Lifelong Learning Institute (OLLI) at UNC Asheville, has co-chaired the board of the Downtown Asheville Residential Neighbors (DARN), and currently serves on the board of the Botanical Gardens of Asheville. Additionally, he has been active in the work and programs of the Preservation Society, the Historical Association, and the Symphony Guild. He has participated in RiverLink's cleanup days, attended many of its educational programs, and taken Karen's Magic Bus Ride.

He brings to the Board experience and expertise in law, problem-solving, dispute resolution, lobbying, public speaking and writing.

Lowell Grabel began his career in professional services designing communications networks throughout the U.S. and later provided consulting services for corporate-wide business continuity and disaster recovery planning. He helped develop a standardized risk assessment methodology adapted by the Institute of Continuity Management as well as testing and analysis methodology. He has worked with a variety of industries including finance, healthcare, government, pharmaceutical, energy, manufacturing, education and retail. The consulting teams he managed as an Availability Services Director were fully involved in providing strategic assistance in the implementation of recovery plans during 9-11, Hurricanes Rita and Katrina, among other incidents.




Today he is fully retired, occasionally providing project management consulting services for unique implementations. His involvement in the Asheville community includes RiverLink, Habitat for Humanity, and the Southern Basketball Conference. A lifelong runner now residing in North Asheville with his wife Susan, when not working in the garden or hiking the mountains they are off visiting sons in the nation's capital and in Alaska.

David E. (Dave) Lewis

started out working in public accounting for six years, earning his CPA and working with varied clients in Washington, D.C. and Los Angeles. He subsequently worked for a major airline, a national magazine publisher, and a frozen food manufacturer. Finding manufacturing challenging, dynamic, and (usually) great fun, Dave found his niche. For the last 28 years of his career, Dave was a Chief Financial Officer for several mid-market food companies whose products were distributed nationally.




Dave retired to Asheville in 2014, joining OLLI as a student and a volunteer and completed the Leadership Asheville Seniors (LAS28) program. In addition, he hikes, enjoys numerous motorcycle rides on the winding roads around Asheville and takes daily walks with his three dogs. Dave also practices yoga and plays golf (lessons, practice, and more time for games have combined to improve his game significantly). Recent travels include trips to CA for golf and to visit National Parks and New England to visit family and friends.

George C. Jones, Jr.

is Executive Director of Green Opportunities. Mr. Jones' previous work includes developing growth strategies for transportation firms with the NC Department of Transportation as Vice President and Small Business Capacity Enhancement Director with ED3 Group. In this position, he worked to foster strategic collaborations and address environmental justice concerns while supporting small and minority-owned business enterprises. Mr. Jones has also served as Project Director for the South Atlantic Region Small Business Transportation Resource Center at North Carolina A&T's Transportation Institute. Under his leadership, the Institute secured $1.4 million in new funding for workforce development training. Prior to his return to North Carolina, Mr. Jones served as a corporate liaison for business recruitment and the Small Business Advocate for the Texas Department of Economic Development.

For a complete list of our wonderful board click here.




Lots of activity is about to happen in the urban riverfront. Did you know that the

Wilma Dykeman RiverWay

has attracted over $200 million in federal, sale, tourism development product development and local transportation funds? It's happening! So it may be a little more difficult to get around and park around the river but I assure you it's worth the effort.




Recently there has been a lot of discussion about the amount of time the trains block traffic along the river. The joke in our office is that they always bring the train and block Lyman Street when we have a meeting. It really never fails. Most people have no idea how to go around the intersection, and often cars are just blocked in by other cars waiting for the train to pass. Please, please, please don't try to walk, climb or otherwise cross the track when the train is stopped. I know everyone is in a hurry and it can be very frustrating to wait sometimes up to 30 minutes for the train to move. But it's not worth getting crushed by the train to save 30 minutes of your day. You can read an AC-T article about the issue below, including a number to call if the train sits in your way for too long. If you are stuck I encourage you to call to let the railroad know that a train is blocking an intersection.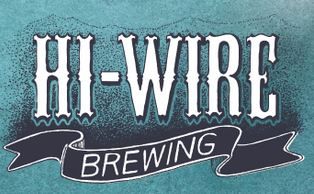 I hope you will join us on August 18 for RiverLink night at Hi-Wire Brewing's Biltmore Village location. We get 15 percent of their sales and we will have a number of our board members and staff Hi-Wire plus some of our materials so stop and say hello!
I can't believe how much my last cell phone cost! YIKES! It is more powerful that the first computer I had, but yikes! And my cell phone doesn't allow for the battery to be replaced. Did this happen to you, too? Well it's time to recycle your old cell phone and RiverLink is happy to help you do that. Drop off your used cell phone at our office or bring it to one of our events or to RiverFest and we will recycle it for you. Help keep electronics out of the landfill and the metals and other materials in the phone recycled.
Mark your calendars now for our special benefit art event "Of Time And
| | |
| --- | --- |
| | |
| | A postcard of the mysterious Zealandia Castle |
The River" at the
Zealandia Castle
.
This third annual art show will not only be a great time, but beneficial to the participating artists and RiverLink as well. The opening gala on Thursday, Oct. 21, is a wonderful evening of art, music, fine wine and food and Zealandia is perfect venue for this event. Whether you're an art collector or just want to see our French Broad River through differing lenses, you won't want to miss this!
Change is never easy and there will be more and more changes along our river corridors is the years to come. My hope is that we don't lose the character of the river but we do continue to make the river cleaner, more attractive and more inviting. It is our community melting pot. The river is where all the issues swirl together and where every age, size, nationality and persuasion come together. Much like the air we breath, water is our shared resource. The French Broad currently is a drinking water source for over 1 million people. We are water-rich, folks, and we need to work together to protect and preserve the French Broad. For the French Broad, geography is destiny. Let's be ultra-aware that the geography of our watershed is such that everything ends up in the river. Water flows downhill and the river is the lowest point in our watershed. She reflects our community and our values. Keeping her clean is good for us today and an essential gift for future generations. And it's just good business!
It's official. I retire September 1st after 30 wonderful years as your Executive Director of RiverLink. Thank you for your many kindnesses, wisdom, advice, hard work, dedication, and your financial and moral support. I know you will offer the new executive director, Garrett Artz, a warm welcome. He's an attorney, West Point graduate and co-founder of a greenway group trying to link West Buncombe County and Enka Lake called
Connect Enka
. He starts his new duties at RiverLink right after Labor Day.
I will still be around at RiverLink helping out with strategic property transitions. Keep up the good work and a million thank-yous for all the fun and incredible memories that I will cherish forever.
See you on the river,
Karen
Come to the 19th Annual RiverFest and have a blast on Saturday, August 13, from 1 -- 7 p.m.
RiverLink offers up a chance to play on Saturday, August 13, when the 19th annual RiverFest takes place. In addition to live music, food trucks, and local beer, the signature event of RiverFest is the Anything That Floats Parade, a procession of wildly decorated rafts built by creative minds from all over the Southeast.
Instead of its usual home at French Broad River Park, this year's RiverFest happens at the RiverLink Sculpture and Performance Plaza (the home of RiverMusic) at
144 Riverside Drive in the River Arts District
. Gates will open at 1 p.m. and the fun goes on until 7 p.m. Music begins with
Grits & Soul
at 2:30, followed by Asheville favorite
Sirius.B
at 3:45 and headliner
Floating Action
at 5:15. The Anything That Floats Parade will terminate at the event site, offering optimal viewing.
There will be beer from Sierra Nevada and Highland, and food from food trucks Chef Daddy, Grateful Roots, Appalachian Chic, Deli Lamma and Belly Up. The Hop is bringing ice cream, too.
Registration is open for RiverLink's Anything That Floats Parade on the French Broad River. The registration form, including payment information, can be found at
www.riverlink.org.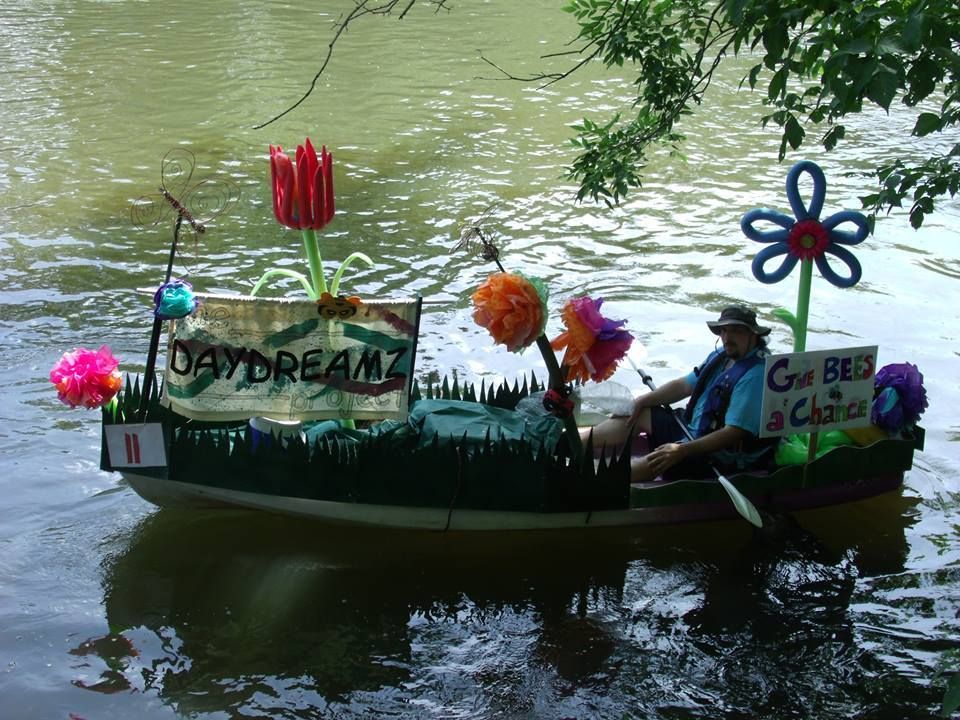 A 2015 Anything That Floats entry
"The Anything That Floats Parade is one of the events that make Asheville cool," says RiverLink's Volunteer Coordinator Dave Russell. "It's a chance to showcase local creativity and a great time is had by all."
For those not wishing to go to RiverFest to watch the rafts come off the French Broad, viewing the parade is possible at Carrier and French Broad River parks, and the French Broad River Greenway that connects them.
Join RiverLink for the wildest, wackiest event of the summer. Creating and building a raft, float or flotilla with fun-loving friends, family or co-workers is not only a grand excuse to hang out and play on the river, it's also a unique chance to have a blast while showcasing mind-blowing creativity in a friendly competition. Raft entries so far include Something's Fishy, Flip Flopping Away, Talespin, and a team from Highland Brewing.
The Anything That Floats celebrity judges will select a winner in each of the four categories:
1. Most Creative - clever and imaginative
2. Green Machine - best use of recycled and green materials
3. Funniest - generates the most laughter
4. Judge's Choice - overall best in parade.
... and while we're talking about the absolutely fabulous Anything That Floats Parade ...
RiverLink staff and volunteers have always been too busy with the rest of the day's activities surrounding RiverFest to get a RiverLink float on the
| | |
| --- | --- |
| | |
| | The nautical figurehead that will grace the bow of the Good Ship RiverLink |
water for Anything That Floats. This year is different, as an intrepid team of creative minds lead by long-time RiverLink volunteers and supporters Jan Phillips and Jim Howe have constructed a fantastic craft to represent us.
There will be Mermaids and river creatures aboard RiverLink's Floating Stage. Singing Siren Ashley Heath will be belting out some jazzy tunes as the craft floats down the river.
| | |
| --- | --- |
| | |
| Singing Mermaid Ashley Heath | |
A HUGE shout out to the sponsors and supporters of RiverLink's First Ever Float! Without the support of
Hot Springs Resort and Spa
,
Harry's Cadillac
, and
Romantic Asheville
, the float would remain but a dream. Instead it's becoming a reality. Thanks also to
Geneva Bierce-Wilson,
Jen Murphy,
CeCe Hue,
Betsy Clark,
Robyn Blakely
Willow Rae Collins
at
Street Creature Puppets who helped build the ATF Mermaid Karen Cragnolin figurehead, and the Salvage Station for feeding the crew.
Design confirmed, building crew and materials in place and the construction fun is underway. It promises to be a wild ride down the river on August 13th at the Anything That Floats Parade. You don't want to miss this parade of parades, along with the celebration of RiverLink's 30th Anniversary!
Our 30-year celebration continues with a look at The Wilma Dykeman RiverWay Plan
On August 19, as part of our 30th Anniversary celebration, we're hosting a panel discussion of the
Wilma Dykeman RiverWay Plan
. RiverLink Executive Director Karen Cragnolin will lead the discussion.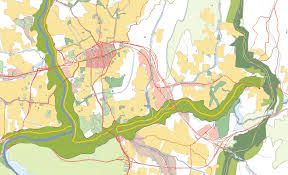 The
Wilma Dykeman RiverWay Plan
consolidates 20 years of planning for the redevelopment of the urban riverfront corridor by RiverLink.
The
Plan
is a 17-mile greenway linking the French Broad and Swannanoa Rivers into a 17-mile continuous greenway with separate walking and biking trails anchored on the south at the NC Arboretum and on the east by the Blue Ridge Parkway and on the north by UNCA. The plan balances economic development and environmental protection of the river and its watershed as the vital regional resource that it is.
Throughout 2016, RiverLink has and will continue to present a series of monthly events showcasing various aspects of RiverLink's history and contributions to the Asheville and WNC area. RiverLink's impact on the community is both varied and powerful. From greenway and park creation to cleaner water, economic development, cleaning "dirty dirt" and much more, RiverLink has been on the cutting edge of the region's evolution for decades.
For more information about this salon or future events, contact RiverLink's Dave Russell at 828-252-8474, ext. 11.
Recycle Old and Unwanted Cell Phones with RiverLink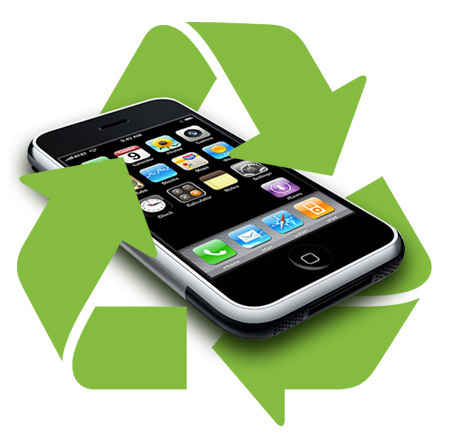 RiverLink is accepting old cell phones as part of
a recycling progra
m through the
months of July and August.
The Environmental Protection Agency estimates American consumers discarded 2.44 million tons of e-waste in 2016. That number continues to grow as more people own smart phones.
RiverLink offers a recycling program as an ongoing community service throughout the year to combat e-waste. This recycling program also acts a fundraising event for our education and outreach programs. Through our partnership with GRC Wireless Recycling, we receive at least 50 cents for every phone recycled, even if the screen is cracked or the phone is outdated.
RiverLink will accept old phones regardless of condition or age. The goal is to keep these phones out of landfills where dangerous chemicals can leach into the groundwater. We will accept phones until Wednesday, August 31.
Should you have questions or concerns, feel free to contact Assistant Volunteer Coordinator Justin Young at
828-252-8474 ext. 17, o
r
jus

tin@riverlink.org
.
A Fond Farewell to The 2015-16 AmeriCorps Members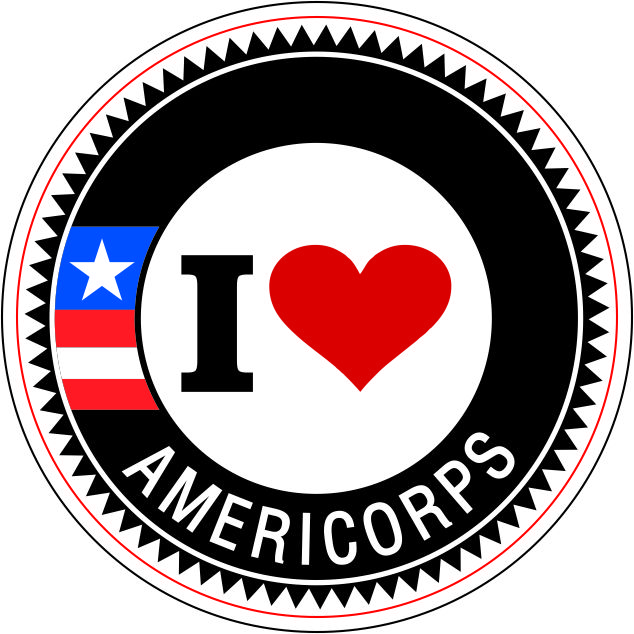 We've had a great round of AmeriCorps members this year. They've all done amazing work to further RiverLink's mission and protect the French Broad. We are excited to have Justin Young returning for another year, and we wish Leah Hart and Laura Evans all the best in their new endeavors. Read on to see their reflections of the past year.
Justin Young
-- This has been such a great year with RiverLink, filled with amazing people and rewarding new experiences! I truly did not expect to
fall in love with this area, the community, and RiverLink as much as I have. This position has given me the opportunity to work with some of the most passionate and supportive people I've ever met. Whether they are part of a volunteer group, on the RiverLink board, or a member of the fantastic staff, every person I've worked with this year has been of the highest caliber. All of these people have done their absolute best to support us AmeriCorps members in whatever way we need. This has allowed us to work on and develop exciting new ideas, and apply our special skills to our positions. For me this resulted in a very successful Earth Day Kids' Festival that was an absolute joy to coordinate! I was also able to work on some graphic marketing, and tons of River floats and cleanups. Thanks to all the support I really feel like I was able to make this position my own. I would not trade this amazing year for anything, and I want to thank everyone who made it so special. I can't wait to do it all again next year!
Leah Hart
-- Thinking over my time working with RiverLink, needless to say
I'm feeling quite nostalgic about my time here. It has definitely been an interesting year for RiverLink, and I'm really excited to see what the future holds for the organization. I am so glad that I was able to spend this past year learning and growing with RiverLink. It has been so refreshing to meet so many people throughout the region who strive to make this area a better place. Because of my time here, the French Broad River and its surrounding community will always have a special place in my heart. I want to thank everyone at RiverLink for making my year so great, and their passion constantly encouraging me to do better -- I am so glad to have had this opportunity to work with you all this year!
Laura Evans
-- During orientation on my first day at RiverLink, Karen
shared a quote with us when speaking about our education program. "If your plan is for one year plant rice. If your plan is for 10 years plant trees. If your plan is for 100 years educate children." This quote was the driving force and inspiration for my AmeriCorps term here at RiverLink. When I reflect on my experiences as the Education Coordinator, it is with much joy that I remember all the students I have taught over the past year: the squeals of excitement when a student found a crawfish, the laughter when I slipped and fell into a creek (which may have happened more than once), or the concerned reflection of students explaining how pollution runs through our watershed. It is these memories of the students I have taught, the community members I have met, and the exceptional board members and staff that I will fondly leave with. I can honestly say that I am leaving this experience a better person than I was before with an arsenal of skills that will help me continue my goal of educating people about the importance of conserving our beloved natural resources. Thanks to all who are a voice for OUR river. Cheers!
NC Swat-A-Litterbug is a tool for cleaning up NC
Do you ever see someone in the car in front of you toss a cigarette butt out
their car window? See a truck on the highway with trash flying out of its bed? Wish you could do something about it? You can!
The NCDOT Swat-A-Litterbug Program allows citizens to report litterbugs on NC highways and roads. It's easy and fast.
Littering North Carolina roadways is not an acceptable behavior - never has been! Some people simply need to be informed and reminded that their littering, whether deliberate or unintentional, can end with their personal commitment to stop.
"I carry a pad and pen in the map pocket of my car," says RiverLink's Dave Russell. "When I see someone litter, I jot down the place, the time, date and license plate. When I get home, I bring up the Swat-A-Litterbug page on my laptop and plug in the information. It can be done in less than 3 minutes."
The program is only for reporting NC drivers and the NCDOT is asking every citizen to assist in their educational effort to ensure a cleaner and safer North Carolina roadway system by reporting litterbugs in one of the following ways:
E-mail On-line Swat-A-Litterbug form to report a litterbug (click here)
Mail in the Swat-A-Litterbug card, obtained by calling 1-800-331-5864
Call the Customer Service Office at 1-877-DOT-4YOU (1-877-368-4968)
A formal notification is signed by the Colonel of the North Carolina State Highway Patrol
. This letter helps educate and remind citizens of their civic responsibility to protect the environment.
Swat-A-Litterbug is an educational effort administered by the North Carolina Department of Transportation Office of Beautification Programs.
Hi-Wire hosts as we hoist pints for RiverLink
Join us as we raise pints for a purpose on Thursday, August 18 from 4-11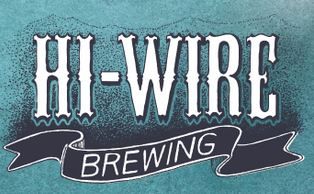 p.m. at
Hi-Wire Brewing in Asheville.
Every month, Hi-Wire Brewing raises funds for charities by donating 15% of its tasting room sales proceeds to a worthy cause. It adds up quick! This month, Hi-Wire is proud to support RiverLink, the little non-profit that can and does!
Drop in after work and visit with us to learn more about our work to revitalize the French Broad River and her watershed as a place for everyone to live, learn, work and play.
The brewing industry proves time and again to be a great friend to nonprofits in our community. Bring your friends, drink responsibly and join us for a great time celebrating a local nonprofit over a local brew.
AC-T's Answer man tackles the question of the trains stopping on the tracks in the RAD
John Boyle of the Asheville Citizen-Times has been taking questions from readers for years now, giving each a smart-aleck answer and a real answer. Recently he took a question on stopped trains in the RAD. If you've visited RiverLink, there's a good chance you got stuck by the train as it came to a stop and/or backed to and fro.
Question: My wife was recently stuck behind a train for about 30 minutes on Depot Street in Asheville. Every couple of minutes, the train would back up and move forward again. How long can trains legally block the road like this in North Carolina? Who do we talk with if we have a complaint about freight trains in the area?
My answer: I once knitted a sweater while waiting on the train to pass in Biltmore Village. And I had to learn how to knit first. And walk to a store to buy yarn and needles.
Real answer: Obviously, trains can block intersections at times, but train companies really don't want this to take long.
"Norfolk Southern makes every effort not to block public highway-rail grade crossings," said Susan Terpay, spokeswoman for Norfolk Southern Corp. "We are aware of the importance of motorist and emergency vehicle mobility. There are situations, such as mechanical problems, track issues and weather, that can result in a crossing being blocked."
Sometimes, the train has to pick up rail cars from a customer, "which can require a train to move back and forth over a crossing, blocking it for a period of time."
"Trains operate 24 hours a day, seven days a week, to serve our customers' delivery schedules, making it hard to predict when one will be traveling through a certain crossing," Terpay said.
If a train is blocking an intersection for an overly long time, in your opinion, you can call the Norfolk Southern Police Communications Center at 800-453-2530.
The Hominy Creek Greenway gets a tool shed and Needs Permanent Protection

The next time you stroll down the Hominy Creek Greenway, you might notice a new feature. This is the 14 acres RiverLink acts as fiscal agent for and help purchase several years ago. We are still hopeful the city will put a conservation easement on this area to help protect water quality and permanently protect a little green space for West Asheville, our most densely populated area of the city.
The Friends of Hominy Creek Greenway
have been busy building a new tool shed for the greenway. The tool shed will help facilitate volunteer projects on the greenway from trail improvements, to invasive plant removal, to testing water quality in Hominy Creek.
The new tool shed is located near the Shelburne Road entrance, tucked back in the trees along the greenway. The shed utilizes a recycled shipping container and will feature reclaimed wood siding, although it is still under construction. The final touches should be completed by the end of August.
The tool shed was made possible with support from the City of Asheville, a grant RiverLink wrote and received from the Buncombe County Service Foundation, and the Friends of Hominy Creek Greenway.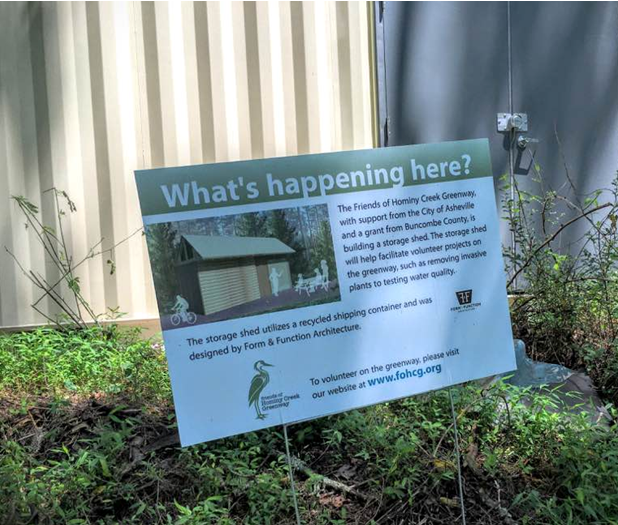 Upcoming Events
Please note: When attending any of these events at the RiverLink office, please do not park at any of the studios on Riverside Drive or the Wedge. Thanks so much.
-----------------------------------

Wednesday, August 10,
10:00 a.m. & 5:30 p.m. at the RiverLink office -- Volunteer Information sessions.
The information session will detail all of RiverLink's volunteer opportunities in a 30 minute powerpoint presentation. Volunteers will also have a chance to fill out a volunteer questionnaire and find the opportunities that best fit their needs. To attend e
mail
-----------------------------------

Friday, August 13, 1:00 -- 7:00 at the RiverLink Sculpture and Performance Plaza
(
map
) --
RiverFest and the Anything that Floats Parade return with a local music showcase. Read more in the main bar of this newsletter.
-----------------------------------

Thursday, August 18, 11:45 -- 2:30 p.m., the Riverfront Bus Tour -
-----------------------------------
Friday, August 19, 4 -- 6 p.m. at the RiverLink office --
our 30 Year Celebration continues with a presentation on the Wilma Dykeman RiverWay Plan, featuring speakers who have been involved in the RiverWay since its inception. Read the story in the main bar of this newsletter for more info and the registration link.
----------------------------------
Friday, Sept. 7, 5 -- 10 p.m. at Carrier Park --
RiverMusic continues with bluegrass night: Buncombe Turnpike,
Tellico and Love Canon. Music starts at 5:30 and headliner Love Canon takes the stage at 8.

Bushkiller
Scientific name:
Cayratia japonica
History and use
: Bushkiller originates from South-East Asia where it's used as an ornamental.
The exact method of introduction of bushkiller to the U.S. is unknown, and the plant is not currently regulated in the United States.
Bushkiller is a perennial vine, with compound leaves, and five smaller leaflets on each leaf. The leaflets are about 1-3 inches long, and 0.5-1.5 inches wide. Small, pale pink flowers develop in umbrells on the plant during the summer months of June to August. Small, dark colored fruits appear in late summer on the flowers with two or three seeds per fruit.
Ecological Threat:
Bushkiller is known for its rapid growth rate and ability to grow in thick dense mats while attached to other vegetation, preventing light from reaching the host plant. If bushkiller is allowed to grow freely on shrubs or trees it will eventually kill the host due to lack of necessary sunlight for photosynthesis. Forests and fields are both at risk for damage from bushkiller because it is able to grow in both habitats and attach easily to many host plants.
Control:
Management tips for bushkiller are rather bleak with no known biological or chemical controls. Mechanical management of the plant is the only viable option and requires extensive labor to prevent the plant from regenerating and attaching to new host plants. If manual pulling of the plant is utilized it is important to remove the entire plant including the root system because it is capable of regenerating from roots alone.
Volunteer Spotlight: Michael Kohnle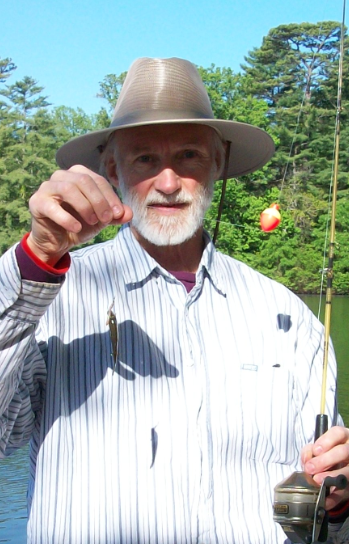 Michael is an avid fisherman
Michael grew up on a tobacco farm in the Piedmont of North Carolina. Some of his early days were spent spreading DDT by hand before he knew any better. Although he fished and hunted and ate a lot of wild game, he had no idea about the impact the family farm was having on the environment. When he went to college, he read Silent Spring. Rachel Carson's book had a huge impact on him, and he has been trying to help the Earth ever since. RiverLink has been a great partner in this endeavor.
He finds being involved with RiverLink is fun; whether it is volunteering at the music events or partnering with them in his Falconhurst neighborhood. RiverLink has helped him organize stream cleanups, consulted on management of a riparian zone in his community and advised the neighborhood on how to navigate the city process.
Climate change and environmental degradation are huge issues for him, but there's only so much one can do. So, he adheres to the slogan he has known a long time: Think global, act local. He tries to live simply, eat low on the food chain, and support our local environmental groups such as RiverLink in the great work they do.
Beaver Tales
Beavers used to be huge
Although they didn't have the characteristic flat tail, giant beavers of the Ice Age, known as "Castoroides," looked remarkably similar to their modern descendants. They grew to be up to 8 feet long and 200 pounds and lived a semi-aquatic life.
They secrete a goo that smells like vanilla
In fact, it's sometimes used in vanilla flavorings.
Castoreum
is a chemical compound that mostly comes from a beaver's castor sacs, which are located under the tail. It is secreted as a brown slime that's about the consistency of molasses and smells like musky vanilla. It's an FDA-approved natural flavoring.
Their dams can be giant
The world's largest beaver dam stretches 850 meters deep in the thick wilderness of northern Alberta. It was discovered after being spotted on a satellite image in 2007, but scientists believe multiple generations of beavers have been working on the dam since the 1970s.
Beavers are romantic at heart
Or at least they're
monogamous
. Dams are usually started by a young male looking for love or by a mated-for-life new couple. A whole
beaver family
will live in a single dam-mom, dad, young kids, and yearlings.
They once traveled by parachute
In 1948, new human inhabitants of western Idaho began to clash with the local beaver population. The Idaho Department of Fish and Game wanted to put these threatened beavers in a nearby protected area, but they didn't know how to get them there. Elmo Heter of Idaho Fish and Game devised an ingenious solution: By using surplus parachutes from World War II, the department could
drop boxes of beavers
down from planes. After some careful calibrations, 76 beavers made the skydive into the basin, and all but one survived the fall.
Beavers do not bite off their testicles
This one may sound obvious, but up until the 1100s, people
thought that beavers did
. The myth originated in ancient Egypt and reappeared in the bestiaries of medieval Europe. The story went that beavers knew hunters were after them for the valuable castoreum oil in their testicles. This myth was not terribly difficult to disprove, largely because beaver testicles do not hang outside their bodies.
Beavers' front teeth are orange
To gnaw through tree trunks, they need extra-strong teeth. Fortunately, their
tooth enamel contains iron
, which makes them incredibly strong, sharp, and orange. Because the orange enamel on the front of their teeth wears away more slowly than the white dentin on the back, a beaver's teeth self-sharpen as he chews on trees.
Dams help them avoid ice
Beavers build dams for myriad reasons, and one is so that the lake behind it will grow deep enough to ensure it doesn't freeze all the way through during the winter. This bit of temperature control is especially crucial because beavers anchor a
food cache
to the bottom of the lake to serve as sustenance during the cold months.
Their tails serve many
purposes
A beaver's oversized leathery tail, which can grow up to 15 inches long and six inches wide, has uses both on land and in the water. While swimming, the beaver uses his tail as a rudder or as a siren by slapping it against the water to warn other beavers of a predator. On dry land, the tail acts a prop to allow the beaver to sit upright or as a counterbalance so he doesn't tip over while carrying heavy supplies in his teeth.
They have lots of clever adaptations
In order for this mammal to live a semi-aquatic life, beavers utilize a host of adaptations that help them navigate the water.
Nose and ear valves
shut to keep out water while submerged, and nictitating membranes or transparent "third eyelids" act as goggles. Perhaps most useful is that their lips close behind their oversized front teeth, allowing the beaver to transport building materials and food without drowning.
Other ways to stay in touch with RiverLink


These monthly newsletters are chock-full of good information about what RiverLink has done, is doing now, and will be doing in the future. There are other ways to connect to us and stay riverlinked, though.
Check them all out and let's stay in touch!