| | |
| --- | --- |
| | |
| RiverLink Executive Director Garrett Artz | |
The Word from the new exec
We are in the midst of change here at RiverLink. As most of you know, Karen Cragnolin officially retired on August 31 after 30 years of being the Executive Director. Her legacy is not only present everyday here in the office, but also in the places we as staff pass on our way here. The River is cleaner, and the sights and sounds along the way are remarkably much better than before she started. Those sights include a vibrant arts scene, places to eat, thriving businesses that depend on clean water, and, of course, the River herself.
It is only fitting that we might refer to the River with the pronoun "she." I
don't know whether our predecessors in River stewardship, the Cherokee, would have made the distinction with regards to gender, but our modern re-discovery of the River has enjoyed the leadership of three amazing women in Wilma Dykeman, Jean Webb (click here to see Jean talk about 30 years of River improvements), and Karen Cragnolin. They were collectively able to see things other people could not see and to persevere to work towards that vision even when their views were at odds with the types of businesses that were thriving along the water front when they started.
| | |
| --- | --- |
| | |
| | Native Daughter, author, and River advocate Wilma Dykeman |
I feel very fortunate to have been passed the torch to continue working towards a vision that is not yet realized. Karen has been very gracious in her mentoring of me. The times I have already spent with her learning about the history of the River and the organization have been wonderful. I consider it a privilege and a bonus of taking this job that I am able to work with her as my mentor.
This transition will involve some change. It would be a fool's mission to use terms like "replace" or "succeed" Karen. She is one of a kind, and we have all benefited from that fact in the work she has accomplished. What we are going to do is continue to build on her leadership and vision for the River as a place work, live, learn, and play. We are seeking an ending that will be recognizable to her as a vibrant French Broad River Watershed, but how we get there might be slightly different because of the new personalities involved. All of this is a good thing.
We greatly need your support as we make this transition a successful one. Karen estimated that the work we do at RiverLink would take 60 years to accomplish. We have made some of the most difficult strides during her tenure, but we are only halfway there. She (the River) still needs our help, and we as organization are looking forward to working with our community of support to build on our success.
RiverMusic is Sept. 9 at Carrier Park with bluegrass from Buncombe Turnpike, Tellico and Love Canon

ASHEVILLE, NC --

RiverLink's RiverMusic brings a night of bluegrass to the Prestige Subaru stage with local favorties Buncombe Turnpike and Tellico opening for Love Canon on Sept. 9.
The event will move just up the French Broad River to Asheville's Carrier Park, located at 220 Amboy Road in West Asheville (
map
). RiverMusic gates open at 5 p.m. and the good times roll until 10, with all events sponsored by Prestige Subaru, The Chaddick Foundation, AC Hotel Asheville Downtown, and Allegra Marketing Print Mail.
Opener
Buncombe Turnpike
plays a variety of heartfelt tunes ranging from traditional and contemporary bluegrass to gospel and hand crafted originals. The band has made a name for themselves among traditional and contemporary listeners alike.
Firmly planted in Asheville's thriving roots music scene,
Tellico
is well schooled in bluegrass but with an unbridled organic "Appalachiacana" sound, combining some of the finest voices, songs and instrumental prowess in Western North Carolina and beyond.
Love Canon
is what you get when you cross conservatory-trained musicians with raucous bluegrass and the mega-hits of the 80s. Led by guitarist Jesse Harper and banjo wiz Adam Larrabee, Love Canon is a virtuoso group of string musicians who become one on stage -- a super 80's bluegrass hits machine.
Beer vendors for the night will be Twin Leaf and Wicked Weed, and Urban Orchard will bring the cider. Foodtrucks Chef Daddy, Grateful Roots, Belly Up, Melt Your Heart, and Ceci's Culiniary will be on hand, as will ice cream from Sunshine Sammies. The event is free, as is watching the sun set over the beautiful French Broad River.
The Prestige Subaru Stage for all of these events will be powered by Sundance Solar again. There will be a Grey Line trolley making a circuitous route between the concert venue and the Asheville Area Chamber of Commerce (
map
). Attendees can also paddle up to the river access and there are bike racks available onsite.
Dogs (except service dogs), outside food and beverages are not allowed.
RiverLink is celebrating 30 years as an environmental nonprofit working to revitalize the French Broad River and her watershed as a place for everyone to live, learn, work and play.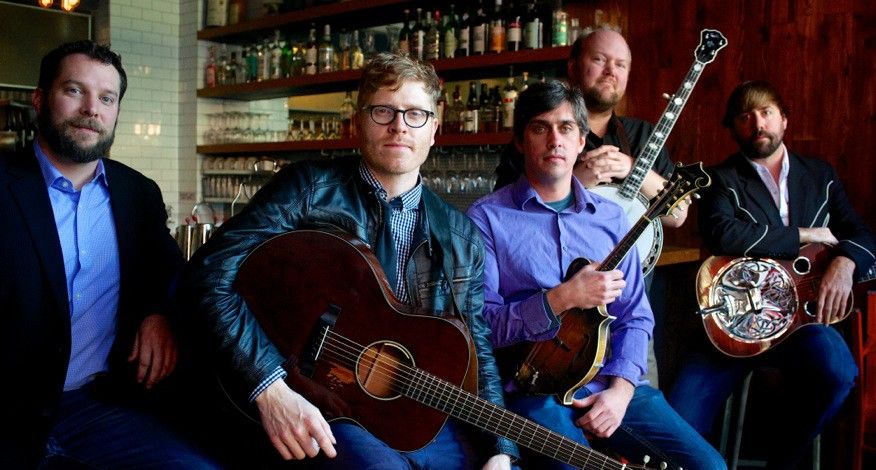 Love Canon headlines RiverMusic on Sept. 9
RiverLink's Anything That Floats Parade and RiverFest were a blast -- again!

The morning of Saturday, August 13 found 18 teams assembling a series of creative, colorful, unique rafts to float in RiverLink's 23nd annual Anything That Floats Parade on the French Broad River. Rafters began putting in at 10 a.m. at Hominy Creek Park and took out at RiverFest, taking place the RiverLink Sculpture and Performance Plaza.
The watercraft were judged by our local celebrity judges: AC-T "Answer Woman" Casey Blake, artist and photographer Zen Sutherland, and Ashvegas contributor and food writer Stu Helm.
Some of the watercraft included Three Knots to the Wind, The American Dream, and teams from Highland Brewing and the Asheville Mardi Gras Krewe, who won the "Most Creative" category with their yacht, "Drag On." Team Talespin created a brightly-colored airplane themed yacht, while Team Daydreamz put together a flotilla that highlighted the importance of pollinators in our ecosystem.
Meet the judges and view the Anything That Floats Boats Parade winners by clicking here.
The categories and winners of the 2016 Anything That Floats Parade were:
Most Creative: Drag On
Funniest: Croc O' Denial
Green Machine: Daydreamz
Judge's Choice: Out House Bill 2
Honorable Mention: RiverLink's first ever entry in the Parade, "The Lady of the River."
Winners took home junk sculptures made by creative RiverLink volunteers, and all the teams received a photograph of themselves and their yachts.
Next year's Anything That Floats Parade will be Saturday, August 12, 2017. RiverLink encourages individuals and groups of all ages and sizes to start thinking now about putting together a raft and coming out to have a great day on the River.
The Asheville Mardi Gras team with "Drag On," winner of most creative.
Can anyone give us a hand moving our yacht?
RiverLink had our first ever float in the Anything That Floats Parade this year, and now we have a well-constructed, awesome raft that we need to move to a new location for the Winter. Does anyone have a trailer we could borrow for this?
Please let RiverLink's Dave Russell know by calling 828-252-8474, ext. 11 or via email at dave@riverlink.org.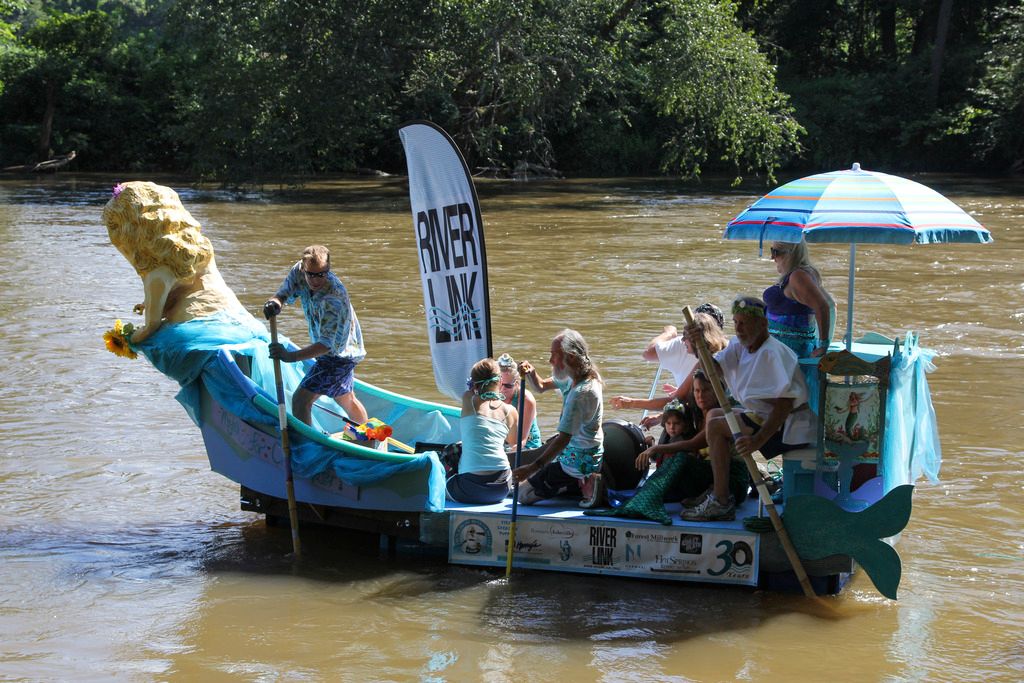 Can you help us move this beauty?
Join us for a special presentation on the man who revived downtown Asheville -- Julian Price
RiverLink is proud to host "
Julian Price: Envisioning Community. Investing in People," a film directed by Erin Derham featuring music by The Asheville Symphony Sessions on Friday, Sept. 16, at 4:30 p.m. The event takes place at the RiverLink office at 170 Lyman Street in the River Arts District, with parking available at 12Bones (map), and features a Q&A session afterward. Proceeds from ticket sales will benefit RiverLink. Space is limited so reserve tickets by clicking here.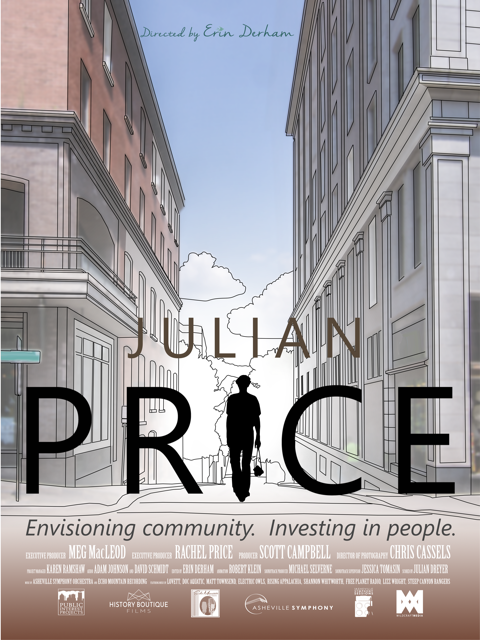 Using his family wealth, tenacity, wit, and incorrigible charm, philanthropist Julian Price inspired policymakers and entrepreneurs to do the impossible - transform a vacant, deserted downtown Asheville into a livable, vibrant center of commerce and culture. Price passed away in 2001, but his leadership and work impacts Asheville today. Driven by the beauty of its landscape and the potential in its vacant Art Deco architecture, Price searched Asheville for the brave, hardworking dreamers, and provided them with a miracle: capital for expansion in exchange for improving downtown with their presence. From the time he arrived in 1990 until his death in 2001, Price invested or gave away some $15 million on a mission to bring downtown Asheville back to life.
Says former RiverLink Executive Director Karen Cragnolin, "Most people think Julian invested only in the downtown, but he also recognized the potential of the French Broad and provided financing for RiverLink to buy the Warehouse Studios when no bank in town would give us a loan. All we had was a down payment from the Janirve Foundation and a dream for the future."
According to Edwin Arnaudin of the Asheville Citizen-Times,
"'
Julian Price' is a must-see for anyone who loves living in or visiting Asheville and solidifies Derham's status as an elite filmmaker."
The film is paired with music from the Asheville Symphony Sessions, a collaboration between local bands spanning all genres and the Asheville Symphony Orchestra. Bands include Steep Canyon Rangers, Lizz Wright, Rising Appalachia, Lovett, Doc Aquatic, and Matt Tonwsend. The music, arranged by Grammy winning composers, is the perfect partner to Julian's story of collaboration and intention.
The RiverLink Salon Series are informational sessions held throughout the year on a variety of topics that pertain to individual, community, and regional interests. Look for more information throughout the year on our Salon Series that are part of our RiverLink 30 Years Celebration.
Come meet RiverLink and learn about the Smith Mill Creek watershed and what's happening there

RiverLink will be collaborating with the Burton Street Agricultural Fair on Saturday September 17, 2016 from 12 noon to 6pm. The Fair will be held at the Burton Street Community Center, located at 134 Burton Street in West Asheville.
The Burton Street Agricultural Fair is organized by the Burton Street Community Association
and Staff, and highlights the history and contributions of E.W. Pearson and other important community leaders. This free event includes music, art, food and children's activities. The spirit of the Burton Street Agriculture Fair is it's a "people's fair" and this year, the Burton Street Community Association will collaborate with RiverLink, Asheville Design Center, Mountain True, Asheville Greenworks and Wildlands Engineering to present information on an on-going watershed planning and restoration in Smith Mill Creek, as well as the future vision for the stream corridor adjacent to the neighborhood, as conceived by the Burton Street Community.
Printed materials, staff and volunteers will be available to facilitate discussion and answer questions pertaining to watershed, greenway, and other planning initiatives. Comments and input are welcome. Smith Mill Creek is an important tributary to the French Broad River which encompasses multiple neighborhoods in West Asheville, and extends out into the county. The City Stormwater Department and NCDOT are major partners on this planning study to identify restoration opportunities and develop resources for project implementation.
Amy Annino, Watershed Resources Manager for RiverLink, can be contacted for information about the Smith Mill Creek Watershed Plan and related water quality and flood reduction efforts. She can be reached at (828) 252-8474 x 14 or amy@riverlink.org.
RiverLink seeks to "Name That Creek" in the historic Kenilworth neighborhood of Asheville
ASHEVILLE, NC
--
- With the help of the City of Asheville and the Kenilworth Residents' Association (KRA), RiverLink's Name That Creek program is set to name a new stream. This one flows through the Kenilworth neighborhood, which is located between downtown Asheville, Biltmore Village and the Biltmore Estate.
Name That Creek is a long-time project whereby RiverLink asks local neighborhoods to propose names and the Asheville community to then vote for the most fitting name.
The Kenilworth neighborhood is bordered by Tunnel Road on the east,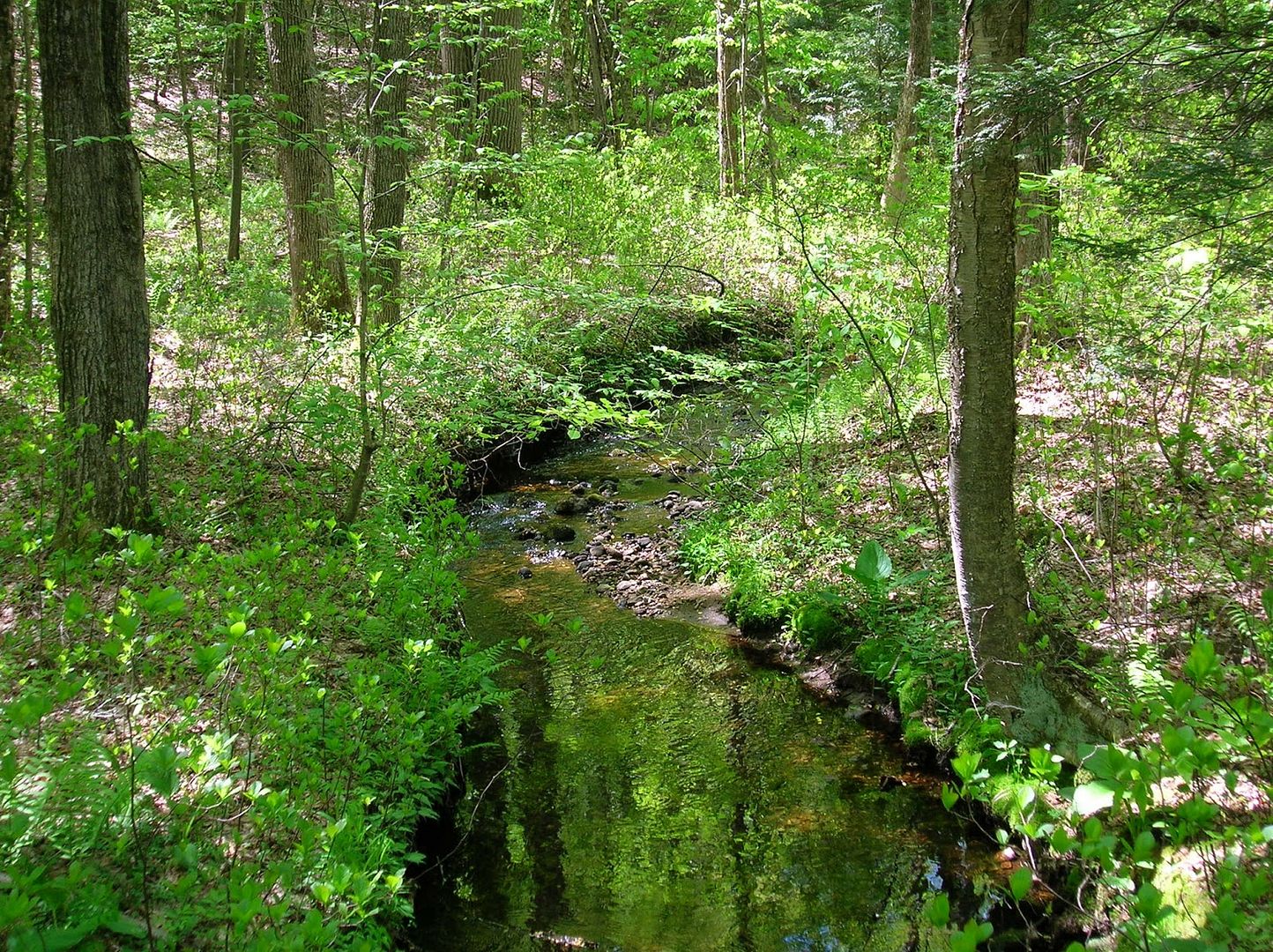 Swannanoa River Road on the south, and Biltmore Avenue on the west, and situated on high land above the Swannanoa River. Touted as Asheville's "pioneer suburb," Kenilworth was founded in 1914, born a town before it was annexed by the City of Asheville in 1929. The stream up for naming flows southward along Norfolk Street, and continues under Wyoming Road and Kenilworth Park.
The KRA is committed to enhancing the quality, safety, and beauty of the neighborhood. Informal discussion about the stream-naming among volunteers working on a litter cleanup project this spring led to an agenda item on the KRA board meeting. The concept was met with approval among board members and an investigation of how this might be done resulted. Three proposed names were approved by consensus in a June, 2016 board meeting.
The candidates are:
Louise Gibson Creek: The Gibson family lived and farmed for many years on the land where the stream begins. Louise Gibson was born in 1928 in what is now part of the Kenilworth community. She and her husband George lived on the south slope of Beaucatcher Mountain where they farmed, tended chickens and cows, and raised their family of five. Louise Gibson passed away in 2009. Naming this stream for Mrs. Gibson is fitting given the family's long residence on this land and their leadership at St. John 'A' Baptist Church. The Gibsons' active support of the South Asheville Cemetery Association, formed to preserve the first African American cemetery in Asheville, has been critical in its success.
Beaucatcher Branch: Beaucatcher Mounatin, just north of the neighborhood, is a very prominent landmark in Asheville providing outstanding views both to the east and to the west. Beaucatcher Mountain bears a tunnel through the mountain (1927) to Asheville. Next, a significant cut was created (1980) to allow Interstate 240 to pass through and easy access to roadways both east and west resulted.
Norfolk Run: This stream, also known as a run (from the word runnel: small stream) borders the quiet Kenilworth street named Norfolk. There are only six residences on Norfolk Street and naming this quiet waterway for it will help establish the name of Norfolk in this old neighborhood. It was possibly named Norfolk for the county in East Anglia (England) and is in keeping with the English theme of Kenilworth in its founding early in the 20th century.
After a name is chosen, Asheville City Council would vote to have it submitted to the United States Geological Survey Board of Geographical Names. If approved, it eventually would become the official name for the creek.

Two new AmeriCorps Project Conserve members join the RiverLink team
As we mentioned in last month's newsletter, Assistant Volunteer Coordinator Justin Young will be staying with us.
Renee Fortner
Renee joins us as Watershed Resources Coordinator. She is a life-long resident of Western North Carolina, growing up along the New River in Ashe county. Spending most of her childhood exploring the woods and creek near her home instilled an unwavering love of the outdoors and passion for conservation.
When Renee moved to Asheville, she pursued a Bachelor's Degree in Biology from UNC-Asheville where she took every botany course that was offered. Her newfound love of botany led her to a job at the Botanical Gardens of Asheville, a garden dedicated to plants native to the Southern Appalachians. Here, Renee helped educate visitors about the importance of using native plants in the landscape. Later as the Assistant Supervisor of Landscaping at Warren Wilson College, Renee continued to promote sustainable landscaping through the use of native plants and organic gardening. Three years ago, the pull of learning led Renee away from the work force and back to school where she received her M.S. in Biology from East Carolina University. As a graduate student, Renee studied the conservation of an endangered plant species that grows in wet pine savannas.
While living in Asheville, Renee has been drawn to the surrounding rivers, whether it was canoeing the French Broad, swimming in the Swannanoa, or rafting the Nolichucky where she and her husband Dave were married. As the Watershed Resources Coordinator, Renee is excited to apply her skills to conservation of the surrounding rivers, which are vital both ecologically and economically to this area in which we live.
Micaela Hyams
Micaela grew up in Anchorage, Alaska, which fostered her love for theoutdoors and respect for the environment. Following high school, Micaela took a gap year during which she built trails and managed invasive species with Utah's Canyon Country Youth Corps and then honed leadership and outdoor skills through the National Outdoor Leadership School (NOLS) in Baja, Mexico. She then attended Washington University in St. Louis, where a service-learning environmental justice course led her to conduct a stakeholder assessment of the St. Vincent Greenway, her first exposure to the importance of greenways.

A desire to focus more wholly in environmental sciences took Micaela to the University of Oregon, where she completed her B.S. in Environmental Science and Political Science in June 2016. While in Eugene Micaela developed and facilitated a place-based environmental education curriculum for 6th through 8th grade students through the Environmental Leadership Program's Canopy Connections. Additionally, while studying ecology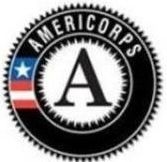 abroad in Panama with the School for Field Studies, Micaela realized the power of communicating a community's ecology to its residents.

Ultimately these experiences brought Micaela to Riverlink, where she is so excited to put her passions into action and explore this watershed with local students. When not facilitating watershed lessons, Micaela enjoys playing ultimate Frisbee, hiking, and practicing yoga.
There are still three seats available on the September 15 RiverFront Bus Tour
RiverLink offers a monthly riverfront bus tour about Asheville's past, present and future.


The next tour will be Thursday, Sept. 15, 2016, from 11:45 -- 2:30, when the public is invited to tour the French Broad and Swannanoa Rivers with RiverLink.
This is an opportunity to see the improvements that have occurred and hear what is coming over the next several months and years to make our rivers better places to live, learn, work and play. The two-hour trip features some local history and visits some streets and neighborhoods many have never seen before.
The tour is free for RiverLink members but the tour cost for non-members is $20 per person. Reservations are required. A final confirmation (or cancellation if needed) will be sent the week of the tour. Interested parties can go to
http://www.signupgenius.com/go/10c0e4caea82ba1f49-2016
to reserve a seat today, email
bustour@riverlink.org
, or call 828-252-8474, ext. 10.
Come out for the biggest cleanup of the year -- Big Sweep NC!
Join us Saturday, Sept. 10 at 10 a.m. for the 29th annual NC Big Sweep River Cleanup. Volunteer for the region's largest river, stream and roadside cleanup! Asheville GreenWorks, RiverLink, Mills River Partnership and our sponsors will provide dozens of boats, If you have your own boat, please consider bringing it along for the cleanup. We'll be meeting at 144 Riverside Drive (
map
) in the RAD at 10.
We will be taking on 25 + miles of river in teams, then meeting back up for a riverside after party.
Please register now to hold your spot.
Shuttles will be provided to move you around to the cleanup areas. O
ur event organizers will provide dozens of canoes, kayaks and rafts, but space is limited.
10 am to 1 pm (cleanup)
1 pm to 4 pm (after party)
Wear swimsuits with shorts, river sandals, old tennis shoes (no flip flops) Bring a hat, sunscreen, water bottle and a change of clothes for the after party.
If you have a truck, please consider helping out with the Road Crew.
Must be over 18 to volunteer unless accompanied by a parent or guardian.
Date: 09/10/2016 (Sat.) Time: 10:00am - 4:00pm
Location: 144 Riverside Drive, Asheville NC 28801
Upcoming Events
Please note: When attending any of these events at the RiverLink office, please do not park at any of the studios on Riverside Drive or the Wedge. Thanks so much.
Fri. Sept. 9th @ 5:00 PM - RiverMusic with Buncombe Turnpike, Tellico, and Love Canon at Carrier Park.
Sat. Sept. 10th @ 10:00 AM - Big Sweep river cleanup. Meet at 144 Riverside Drive at 10 to join in the biggest river cleanup of the year. More information, including signup, is in the mainbar of this newsletter.
Wed. Sept. 14th @ 10 AM and 5:30 PM -

Volunteer Meet and Greet at the RiverLink office at 170 Lyman Street in the RAD. Come learn how you can get involved.
Thurs. Sept. 15th @ 11:45 AM - RiverLink's historic bus tour. See the article in the mainbar of this newsletter for more information, including the signup link.
Fri. Sept. 16th @ 4:30 PM -- Special film showing at the RiverLink office, with parking at 12Bones:

Julian Price: Envisioning Community. Investing in People. Read more in the mainbar of this newsletter.
Wed. Sept. 21th, and Fri. Sept. 30th @ 1 PM -
TBD volunteer Weekday Workdays.

Mile-A-Minute Vine
Persicaria perfoliata
Identification:
Mile-a-minute vine is a species of flowering plant in the buckwheat family, Polygonaceae. Common names include mile-a-minute weed, devil's tail, and giant climbing tearthumb. It is a trailing herbaceous annual vine with barbed stems and triangular leaves. It is native to most of temperate and tropical eastern Asia
Appearance
:
It has a reddish stem that is armed with downward pointing hooks or barbs which are also present on the underside of the leaf blades. The light green colored leaves are shaped like an equilateral (equal-sided) triangle and alternate along the narrow, delicate stems. Distinctive circular, cup-shaped leafy structures, called ocreas, surround the stem at intervals. Flower buds, and later flowers and fruits, emerge from within the ocreas. Flowers are small, white and generally inconspicuous.
Habitat
:
Mile-a-minute weed generally colonizes open and warm areas, along the edges of woods, wetlands, stream banks, and roadsides, uncultivated open fields, and dense wooded areas where the
over-story
has opened up increasing the sunlight to the forest floor.
Mile-a-minute weed is primarily a self-pollinating plant. Fruits and viable seeds are produced without assistance from pollinators. Vegetative propagation from roots has not been successful for this plant. It is a very tender annual, withering with a slight frost, and reproduces successfully until the first frost. Mile-a-minute is a prolific seeder, producing many seeds on a single plant over a long season, from June until October in NC. Mile-a-minute can cover as much as 30ft in a single season, maybe even more in the southern US states.
Birds are probably the primary long-distance dispersal agents of mile-a-minute weed. Transport of seeds short distances by native ant species has been observed. This activity is probably encouraged by the presence of a tiny white food body on the tip of the seed that may be attractive to the ants. These seed-carrying ants may play an important role in the survival and germination of the seeds of mile-a-minute weed. Local bird populations are important for dispersal under utility lines, bird feeders, fence lines and other perching locations. Other animals observed eating mile-a-minute weed fruits are chipmunks, squirrel and deer.
Control
:
Hand removal of seedlings throughout the growing season is the most effective traditional control, though hardly practical for a wide-range program. Broad-spectrum herbicides, though effective, are not practical in many infested areas due to close involvement of native vegetation. A non-systemic herbicidal soap is the preferred chemical treatment, but must be reapplied throughout the season to staunch new growth.
Volunteer Spotlight: Melissa Wood
Melissa Wood
Melissa Wood has been volunteering with RiverLink since the Spring of 2016. A native Yankee, she relocated from Buffalo, NY to Asheville in 2014 after graduating from St. Bonaventure University and interning with a small Public Relations firm in Manhattan. Currently she is studying to receive her Master's in Public Relations from George Washington University. She loves spending time outdoors, hiking with her puppy and exploring the mountains around Asheville. A foodie at heart, she also loves to cook and explore the great restaurants and food venues in Asheville!
Freshwater Jellyfish Facts
- The scientific name for freshwater jellyfish is Craspedacusta sowerbii.
- They are also known in many areas as peach blossom fish.
- They are considered non-indigenous aquatic species believed to be originally from China. They were first reported in the United States around the early 1900's.
- They can typically be found in shallow calm bodies of water.
- In some lakes and rivers, freshwater jellyfish may be present one year, but not the next. Then again, there are some waters that boast them almost every year. The reason for this is still unknown.
- The Freshwater Jellyfish boasts a velum which is a thin, circular membrane around the cap that helps propel, or move, the jelly forward.
- The existence of a velum is the
main
difference between Craspedacusta swerbii and "true" jellyfish.
- Freshwater jellies are similar to typical jellyfish in that they are transparent, gelatinous, umbrella-shaped animals with a whorl of string-like tentacles around the edge of their body.
-
Microscopic barbs called nematocysts run along the tentacles to help capture food and serves as a type of protection against predation.
- Because freshwater jellies are quite small
-
about the size of a quarter - there isn't any hard evidence that suggests that they can penetrate through our skin to hurt us the way larger, marine
jellyfish
could.
-
Freshwater jellies are part of the phylum

Cnidaria

- the simplest organisms that have attained a tissue level of organization.
- They

go through a

multi-stage life cycle

that includes two distinct forms: the polyp and the medusa.
-
The medusa form is the adult stage where Craspedacusta sexually reproduces. Fertilized eggs that develop into larvae will detach from the jelly and drift away.
- The polyp form will also reproduce but asexually, or by dividing from one another (also called budding).
-
Freshwater jellyfishes lack a head, skeleton and contain no special organs for respiration or excretion. The body is made of 99% water.
- Though small and practically see-through, they are easy to spot on sunny days as they tend to surface in large groups called blooms.
- Their large, flat sex organs - called gonads - are the only part of the freshwater jelly that is not translucent.
- Jellyfish tend to stay near the bottom of shallow waters where they can conserve their energy for capturing food or escaping predators.
- Freshwater jellyfish feed on super tiny aquatic animals called zooplankton.
- Jellyfish are rich in protein and are eaten in many cultures around the world.
Other ways to stay in touch with RiverLink


These monthly newsletters are chock-full of good information about what RiverLink has done, is doing now, and will be doing in the future. There are other ways to connect to us and stay riverlinked, though.
Check them all out and let's stay in touch!