A creek near you
I have fond memories of the activities I did growing up around the creek nearest to my house. I caught trout and hiked the many trails that paralleled the creek with close friends. We didn't have many swimming holes, but were able to wade in the water and often did so looking for crayfish. One year I dug up a young Hemlock tree that I found along the creek and planted it in our backyard; it still stands today.
If you live in one of the four counties the French Broad flows through or further out in the Watershed, the creek near you flows into the French Broad River. I moved into the area about 8 years ago, and we have a creek near our home. The problem is that my kids cannot do anything there that resembles my childhood memories. The creek doesn't sustain aquatic life because it is too polluted. I would also not recommend that anyone swim or even wade in the water.
There are too many creeks and streams like the one near my house in the French Broad River Watershed. Thanks to the
Clean Water Act
, the
amount of point source pollution like a factory dumping contaminated liquids into streams has been greatly reduced, but the non-point source pollution is the type that still needs a lot of attention, especially along the tributaries that make up the French Broad. It is one of the reasons the River flows a dull brown after a storm.
Non-point source pollution causes issues with water quality and is typically picked up as stormwater runoff and is carried into a nearby creek or river. This would include oil, grease, pesticides, fertilizers, soap, pet waste, and lawn clippings. Non-point source pollution could also include sediment from erosion and construction projects, and from farms where there is no buffer between livestock or crops and adjacent streams.
| | |
| --- | --- |
| | |
| | Non-point source pollution |
I have been enjoying learning about RiverLink's 30 years and celebrating the strong leadership we have enjoyed to reach the point where are as an organization, but I also see the immense potential and opportunity available to us. We are now a launching pad to extend the environmental and economic aspects of our mission out into the watershed beyond Asheville. The River is the sum of its many parts and we intend to grow our organization to have the capacity to come to a creek near you.
What can you do to help? First,
we need your financial support
by becoming a member or renewing your membership. You can also support us by dining out on October 5 at
Chai Pani Restaurant
in Asheville. Ten percent of all sales will be applied to us that night. Come play by the River for our
October 7 RiverMusic
.
Buy a ticket to "Of Time and the River,
" our Art Gala at Zealandia Castle to purchase art by a host of local artists focusing on the French Broad River. Finally, learn about RiverLink's WaterRICH program because a clean river starts at your home or place of business.
See you 'round the River,
Garrett Artz
Be a Voice of the River and get a FREE RiverLink Tote Bag!
Become a Riverlink Member today
and help us protect our rivers and
| | |
| --- | --- |
| | |
| | You have to buy your own groceries, but the bag is yours with a membership! |
creeks, keeping them healthy and clean for future generations. Members of RiverLink receive discounts on special event tickets and registrations, free historic bus tours and exclusive invitations to special salon presentations.
*Corporate memberships may be eligible to receive multiple tote bags - please contact
melinda@riverlink.org
for more information.
Join us at Zealandia for "Of Time & The River," complete with wine, beer and hors d'oeuvres
RiverLink and Asheville's premier landscape painters celebrate the French Broad River's rise from polluted obscurity to the defining element of the South's most exciting city at

"

Of Time and the River: the Third Annual Art Show and Gala to Benefit RiverLink." The gala event on Friday, Oct. 21, from 6 -- 9 p.m., will be held at the mysterious Zealandia castle, the historic 1908 Tudor Revival mansion on Beaucatcher Mountain overlooking the city of Asheville.

The event grew out of a shared joy that binds artists, activists, river enthusiasts, and entrepreneurs in connecting people to the French Broad River. John Mac Kah, painter and the show's curator, ascribes the show's success to the partnership between RiverLink and the contributing artists. "This organization is great to work with," he notes. "RiverLink continues to achieve positive results for the river."
The shared purpose of participating artists is bringing engagement with the river through their work. Most complete their work
en plein air, remaining at riverside locations while painting and avoiding the use of photographs. Attendees in 2014 and 2015 appreciated not only the spirit of the event but the years' collections of newly created artwork, which boasted a variety of approach and technique. There were sumptuous botanical renderings of local flora and moody renderings of abandoned riverside buildings in walnut ink brewed by the artists.
At this year's event there will be a large map indicating the locations where the artists painted their works of art along the river's 218-mile run that straddles North Carolina and Tennessee.
This year's gala event also features the music of renowned composer and cellist Ron Clearfield, who has recorded with Paul McCartney and Steve Martin. Clearfield brings a modern sensibility to his classical training and is known for his soulful compositions. Whole Foods is graciously providing food, while Sierra
| | |
| --- | --- |
| | |
| Sketch of artist John Mac Kah painting along the River, by Tony Corbitt, Jr. | |
Nevada Brewery is donating beer. 5 Walnut Wine Bar is supplying wine.
Zealandia, the gala's venue, was built by Philip Henry in 1889 and is on the National Register of Historic Places. It boasts a grand staircase and oak woodwork, with ample room for paintings by this year's 18 artists spread over two stories.
Likewise, the region's artists enjoy what RiverLink offers them. Christine Enochs, a contributing oil painter, frequents the many launch sites nurtured by RiverLink. "I've been paddling the river for years and always enjoy seeing it from the water itself, immersed in its dynamic power. Painting it is a joy and a challenge, and I am happy to share my work for the river's continuing health and vitality."
The final RiverMusic of 2016 features Blitzen Trapper, the Broadcast, and The Get Right Band at Carrier Park on Friday, October 7
It has been a delightful RiverMusic season this Summer, with lots of great music and smiles from people of all ages.
Over the course of 15 years and seven full-length albums, Blitzen Trapper has crafted one of the more compelling and varied catalogs in contemporary rock and roll (
click to see a video
). Indeed, singer and guitarist Eric Earley, who is also the Portland, Oregon-based band's primary songwriter, is possessed of a musical and lyrical sensibility that is remarkably deep and wide; big ideas and universal emotions are wrung from the seemingly plainspoken details of small-screen and often highly personal stories, and set to music that reaches way, way back to old-timey folk and bluegrass, travels through everything from country, psychedelia and soul to prog, garage and metal, indulges gloriously in the classic rock of the 70s and 80s, and makes occasional side trips into hip-hop, skewed pop and noisy freakouts.
Please note that RiverMusic has moved from its traditional place at the RiverLink Sculpture and Performance Plaza to Carrier Park. RiverMusic gates will open at 5 p.m. and the good times roll until 10.
Blitzen Trapper comes all the way from Oregon to play for us on Oct. 7
Watershed Education lessons reach far and wide
RiverLink K-12 Watershed Education is hitting the ground running with the start of a new school year!
In September, we reached 321 fourth and fifth grade students at the annual Toes in the Toe event, organized by the Toe River Watershed Partnership. Standing next to the beautiful Toe River in Mitchell and Yancey Counties, students contemplated how they use water and wholeheartedly agreed with the need to keep it clean. Together the students located themselves on a map of North Carolina's water basins and learned that a watershed is not a big shed where we store water.
Using the EnviroScape 3D watershed model, they considered their experiences living in the French Broad Watershed and watched as rain washed the "sediment" and other "pollution" down into the largest body of water. Some let their flair for the dramatic shine through as they thought about the fate of the rubber ducky placed on the model to represent aquatic life. Finally, they gleefully placed trees on the model to restore the watershed. One student best summed the lessons by saying that we should think of the term "watershed" in terms of needing to protect our water as a shed would protect our belongings.
Looking forward to October, RiverLink will be reaching hundreds more K-12 students with Kids in the Creek, more Enviroscape, and a STEAM (Science, Technology, Engineering, Art, and Math) lesson in keeping a field notebook. Look for us on Saturday, October 8th from 10-4 at WNC Nature Center's Hey Day Fall Festival (Facebook Event Here) where there will be food, music, art, and games.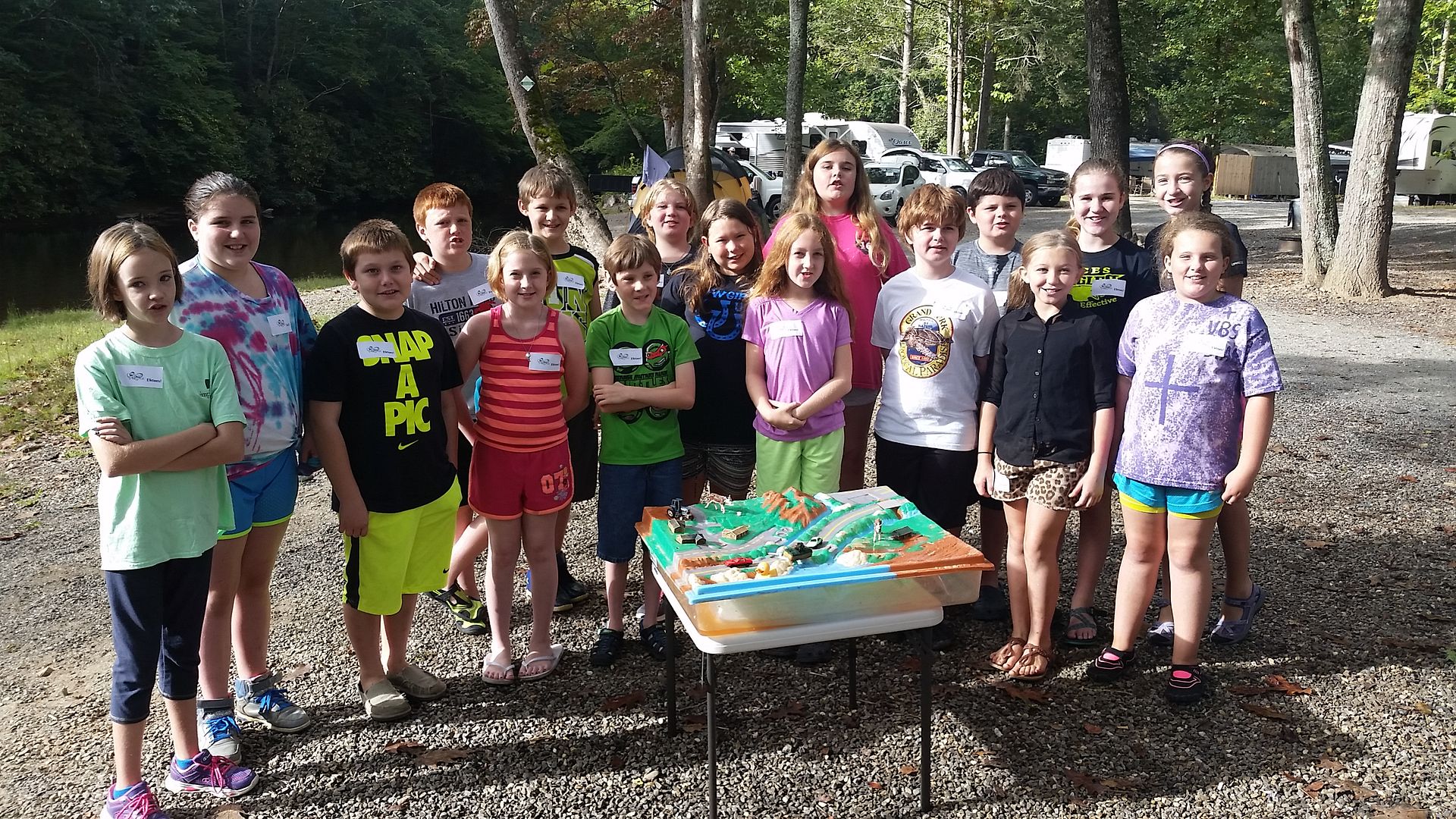 Eager students gather around the Enviroscape at Toes in the Toe
If you'd like to have a watershed education lesson in your classroom, contact RiverLink Education Coordinator Micaela Hyams at
education@riverlink.org
for more information.
#GivingTuesday kicks off end-of-year giving
Celebrated on the Tuesday following Thanksgiving and the widely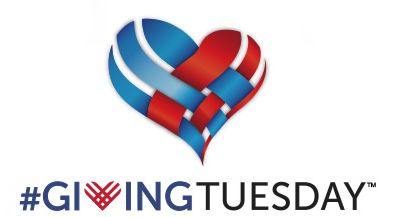 recognized shopping events Black Friday and Cyber Monday, Giving Tuesday kicks off the charitable season on November 29, when many will focus on their holiday and end-of-year giving.
#GivingTuesday launched as a national campaign in the U.S. in 2012 to inspire giving of all kinds during the holiday season and has since evolved into a global giving movement that unites people of all backgrounds, faiths and nationalities in a celebration of philanthropy and generosity.
RiverLink is just one of the more than 40,000 organizations that participated in 2015. Worldwide, more than $116 million was raised online, and highlighting the energy, creativity and entrepreneurialism that emerge when people collaborate and share best practices to support causes they believe in and help to spread the word.
And now for a little history of the FBR and WNC
At RiverLink, we love local history! The Learn NC website, an educational took from UNC-CH, has a searchable database of NC history, including the excerpt below about the Drover's Road, aka The Buncombe Turnpike.
By the early nineteenth-century, Buncombe's roads were heavily traveled by settlers who were moving west to claim new land. Their covered
wagons come from the east through the Hickory Nut Gap (Sherill's Inn in Fairview was established along this route around 1801) and from the south through Saluda Gap. Because its rivers flowed west and not east, Western North Carolina had little benefit from trade with population centers to the south and east. However, the mountain region's Indian corn had a market in plantation country where the focus was on producing cash crops such as cotton, indigo, cane, and rice.
In 1819, the North Carolina General Assembly created a Board of Internal Improvement and hired a state engineer to build roads in Western North Carolina. The plans included a road from Asheville to Charleston, South Carolina, and a turnpike (The Buncombe Turnpike) along the French Broad River that would connect with a road running from Greenville, Tennessee to Greeneville, South Carolina.
With the these improved roads, farmers from Western North Carolina, Tennessee, and Kentucky had an accessible way of getting their farm products to market, and could greatly increase their supplies and profit by transporting goods by wagons. However, the best way to market their corn was by feeding it to hogs, cattle, and turkeys. In late fall, farmers gathered their hogs, cattle, horses, mules, turkeys, or ducks for the trip to markets in Charleston, South Carolina and Augusta, Georgia.
The roads were alive with livestock for the next two months. Men called drovers led these herds of animals to market. The drovers relied on helpers, usually young boys, to keep the animals moving by cracking whips tied with strips of red flannel. Depending on the type of livestock, drovers could travel six to twenty miles each day. Hogs, the most numerous animal on the turnpike, could only travel six to eight miles a day. Every eight or ten miles along the road, there would be a "stand" where animals could be fed and penned outdoors and the men could find hospitality indoors. Although this route was used by all sorts of traffic, it gradually received the named of the Drovers' Road.
On the topic of history, here's a great tour idea


On an autumn afternoon this October 15, take a walk through one of Asheville's special places and see where time lies still. Join the Preservation Society in a self-guided tour of Riverside Cemetery, founded in 1885 and encompassing 87 landscaped acres that are beautiful, peaceful and beyond interesting.


Riverside Cemetery, in historic Montford and overlooking the French Broad River, is home to 9000 monuments, 12 mausoleums and thousands more graves. This walking tour covers personages of local and national renown: Thomas Wolfe, Zebulon Vance, O. Henry, Thomas Patton, Golden Age notables to persevering pioneers. Soldiers from the Civil War and both World Wars rest at Riverside, as do 18 German POWs. Docents will be standing by at various gravesites to share stories of these dearly and not-so-dearly departed.
Jeanne Warner, long-serving and dedicated PSABC board member, is organizing this walking tour. Warner has researched, planned and guided many local history tours and has a fascinating day planned. Joshua Darty, Riverside Cemetery superintendent, welcomes Preservation Society members and guests.
"Namesakes of some of Asheville's best-known buildings and thoroughfares rest in peace in pastoral Riverside Cemetery, also an Asheville tree reserve," says Kieta Osteen-Cochrane, Education Committee Chair. "For history buffs and nature lovers, this walking tour should be a fine day in a timeless place."
The scheduled date for his walking tour is
Saturday, October 15th, at 2 pm
. Gather at the Riverside Cemetery office inside the grounds at 53 Birch Street in Montford. Wear walking shoes and be prepared for uneven ground and no available bathrooms. While admission is free, a suggested $10 donation supports local preservation. Generous sponsors include Terry and Ted Van Duyn and Clark Associates.
RiverLink Seeks Volunteers Interested in Watershed Stewardship and Conservation
Asheville, NC -- RiverLink invites those interested in becoming volunteers to attend our monthly volunteer information sessions on Wednesday, Oct. 12, at 10:00 a.m. and 5:30 p.m. The sessions are held in the conference room of the RiverLink office at 170 Lyman Street in the River Arts District (map).
Volunteers can fill out and print a volunteer application ahead of time or get one at the meeting, meet the RiverLink staff and find the best fit for donating their time and efforts.

The 5:30 session will feature the presentation "Who was Wilma Dykeman?" by Jim Stokely, one of Dykeman's sons.
This is a great way to find out more about RiverLink's work in the watershed and on the Wilma Dykeman RiverWay, a 17-mile greenway following the French Broad and Swannanoa Rivers.
To attend, RSVP by Tuesday, Oct. 11
to (828) 252-8474, ext. 11 or via e-mail at volunteer@riverlink.org
Upcoming Events
Please note: When attending any of these events at the RiverLink office, please do not park at any of the studios on Riverside Drive or the Wedge. Thanks so much.
Fri. Oct. 7th @ 5:00 PM - RiverMusic at Carrier Park with The Get Right Band, The Broadcast and headliner Blitzen Trapper. Read the article in the mainbar for more info.
Wed. Oct. 12th @ 10 AM and 5:30 PM -
Volunteer Meet and Greet at the RiverLink office at 170 Lyman Street in the RAD. Come learn how you can get involved.
Thur, Oct. 13th & Wed. Oct. 19th -
TBD volunteer Weekday Workdays.

Oriental Bittersweet
Scientific name: Celastrus orbiculatus
History and Use: Oriental bittersweet is native to eastern China, Korea and Japan and was introduced to the U.S. in the mid-1800s. For decades, it was planted as an ornamental, for erosion control along highways and for wildlife food and habitat. In autumn, berry-laden vines and wreaths are commonly seen for sale as decorative floral arrangements.
Identification: The plant has a deciduous, woody, twining vine, sometimes occurring as a trailing shrub; stems of older plants can reach 4 in. in diameter. The leaves are alternate, glossy and rounded with finely toothed margins. Abundant clusters of small greenish flowers emerge from most leaf axils; globular, green to yellow fruits split open at maturity to reveal fleshy red-orange arils that cover the seeds; seeds germinate in late spring.
Ecology: Oriental bittersweet has been reported to be invasive from Maine to North Carolina west to Wisconsin and Missouri. It occurs in forest edges, open woodlands, fields, hedgerows, coastal areas, salt marshes and disturbed lands. While often found in more open, sunny sites, its tolerance of shade allows it to invade forested areas.
Threat: Oriental bittersweet is a vigorous growing plant that threatens native vegetation from the ground to the canopy level. Thick masses of vines sprawl over shrubs, small trees and other plants, producing dense shade that weakens and kills them. Shrubs and trees can be killed by girdling and by uprooting as a result of excessive weight of the vines. In the Northeast, Oriental bittersweet appears to be displacing the native American bittersweet through competition and hybridization.
Control: Do not buy, plant, transplant Oriental bittersweet or dispose of live or dead seed-containing material. Manual, mechanical and chemical methods can be employed to control it. Vines can be pulled out by the roots, cut repeatedly or treated with systemic herbicides. No biological controls are currently available for this plant. It is currently illegal in North Carolina to sell or use Bittersweet in decorative wreathes.
Volunteer Spotlight
Chris German
Chris German
moved to Asheville from central Texas in 1996, drawn to the region's mountains, temperate weather and small city life. He and his wife have raised two boys in the A.C. Reynolds Community, and are proud to call them native Ashevillians.
Chris is a licensed architect and began his own practice in 2014. He takes on commercial building renovations and upfits, as well as smaller residential projects. He particularly enjoys projects that rehabilitate older, forsaken and disused structures.
When not working on design or construction he relished the chance to leave his deskwork behind and plunge waist deep in local creeks and streams to assist with cleanup efforts. He also enjoys volunteering at the monthly River Music festivals and acting as all-round 'go-for' to RiverLink Volunteer Director Dave Russell.
Chris shares RiverLink's vision of the French Broad as a vital, living resource worthy of

community conservati
on efforts. In addition to being a part-time 'soccer dad' Chris is a cycling enthusiast. In his spare time he can be found riding the trails and roads of the Swannanoa Valley.
Bat Facts
-
Bats can live more than 30 years and can fly at speeds of up to 60 mph.
-Bats can find their food in total darkness. They locate insects by emitting inaudible high-pitched sounds, 10-20 beeps per second and listening to echoes.
-Many bats eat insects. Bats can eat up to 1,200 mosquitoes in an hour and often consume their body weight in insects every night, helping keep bug populations in check.
-Other bats eat fruit or nectar and can play an important role as pollinators. There are only three species of "vampire bats"-bats that live off the blood of animals. None of those species lives in the United States.
-More than half of the bat species in the United States are in severe decline or listed as endangered. In addition to loss of habitat, one of the most dire threat comes from
white nose syndrome
, a disease that has decimated bats in the U.S. and Canada.
-Some bats migrate south for the winter, while others hibernate through the cold winter months. During hibernation, bats can survive in freezing temperatures, even after being encased in ice.
-
Most bats have only one pup a year, making them extremely vulnerable to extinction. Bat mothers can find their babies among thousands or millions of other bats by their unique voices and scents.
-Bat droppings, called guano, are one of the richest fertilizers. Bat guano was once a big business. Guano was Texas's largest mineral export before oil!
-The world's largest bat is the "flying fox" that lives on islands in the South Pacific. It has a wingspan of up to 6 feet.
-The world's smallest bat is the bumble bee bat of Thailand, which is smaller than a thumbnail and weighs less than a penny.
-
While others can glide, bats are the only mammals capable of continued flight.
-Installing bat boxes around your house can help provide valuable habitat as well as reduce certain incest populations in your yard.
-
Some Mexican free-tailed bats can fly up to 250 miles in a single night. They can fly up to 10,000 feet high and reach speeds up to 60 miles per hour.
-There are over 1,100 bat species in the world-only rodents have a greater number of species.
-Some seeds will not sprout unless they have passed through the digestive tracts of a bat. Additionally, bats spread millions of seeds every year from the ripe fruit they eat. Approximately 95% of the reforestation of the tropical rainforest is a result of seed dispersal from bats.
-Some white-winged vampire bats snuggle up to hens and pretend to be chicks. Once in position under the hens, the bats feed on their blood.
-The scientific name for bats,

Chiroptera, is from the Greek

cheir

= hand +

pteron

= wing, or "hand wing.